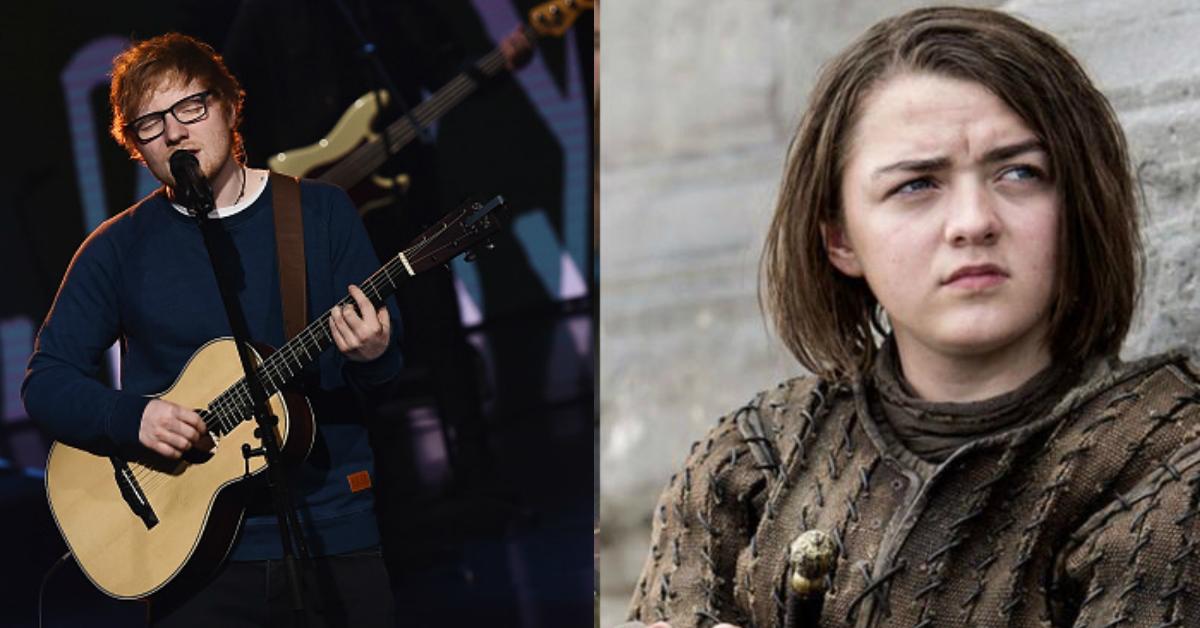 Ed Sheeran's 'Game Of Thrones' Cameo Features Him Singing To Arya Stark
By Mustafa Gatollari
Probably not as jazzed as Maisie Williams, who plays Arya Stark, and who is a huge fan of the soft-singing Englishman.
Like, a really big fan. Look, they even take selfies together.
And even though HBO has any information about what's going to happen in the upcoming season under tight, tight wraps, the Ed Sheeran leaks are being given up quite easily. It came as a surprise to many but his role seems ever so fitting given his resume.
Sheeran will reportedly play some kind of musician in the show (how fitting), who sings a song to Arya Stark.
Arya reportedly says, "Oh that's a nice song" in response to Sheeran's crooning. And it better be a nice song. I mean, with someone who's shaping up to be the ultimate power woman like Arya Stark, you wouldn't want to fill the air with some weak music. A girl has no tolerance for sucker bards. In fact we're surprised she even acknowledged the music. We weren't sure if she could hear anything but the list of people she wants to kill being said in her head over and over.
There's no word as to whether or not Sheeran's character will survive, but seeing as it's Game of Thrones, there will probably be a sex scene going on in the background before a horse-cart falls on his head outta nowhere. That's just my humble prediction, though. We'd totally be down for some more Ed even though it felt a little forced. Hey at least the song was good though, right? What did you think of the surprise guest appearance.