'Game of Thrones' Fans React to What Daenerys Possibly Said to the Late Ser Jorah
Here's what you need to know about what Dany whispered to Ser Jorah's body in Season 8 of 'Game of Thrones' — read more here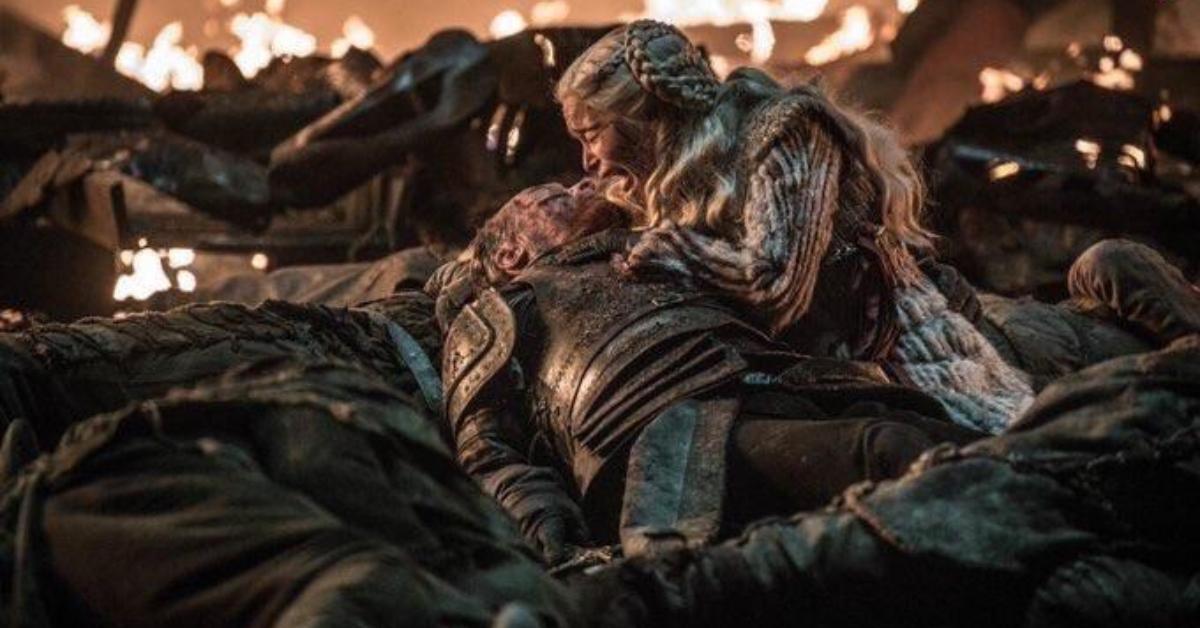 Following "The Long Night," our favorite Game of Thrones characters (and us fans) had to mourn the loss of a few series regulars, including, Theon Greyjoy, Lyanna Mormont, Lord Beric Dondarrion, and Dolorous Edd. One death that was particularly hard to watch was that of Daenerys Targaryen's faithful friend Ser Jorah Mormont.
Since Season 1, we've seen Ser Jorah protect his Dragon Queen at all costs — and he eventually died saving her life.
Article continues below advertisement
Episode 4 titled "The Last of the Starks" opened with Queen Danaerys (Emilia Clarke) leaning over Ser Jorah's body, which was lying on a funeral pylon amongst the other fallen individuals. Before setting the wood ablaze, the Mother of Dragons leaned down and spoke something into Ser Jorah's ear. However, fans were not privy to what she said, which left many of us wondering:
What did Dany whisper to Ser Jorah? 
Throughout the series, Ser Jorah made subtle hints that he saw Daenerys as more than just a good friend, and had developed romantic feelings for her as the show progressed. However, we know her heart belongs to Jon Snow, and she even confirms that notion in the episode, telling her nephew that she could never love Ser Jorah like she loves him. So, what were the last words Dany whispered to her savior?
Article continues below advertisement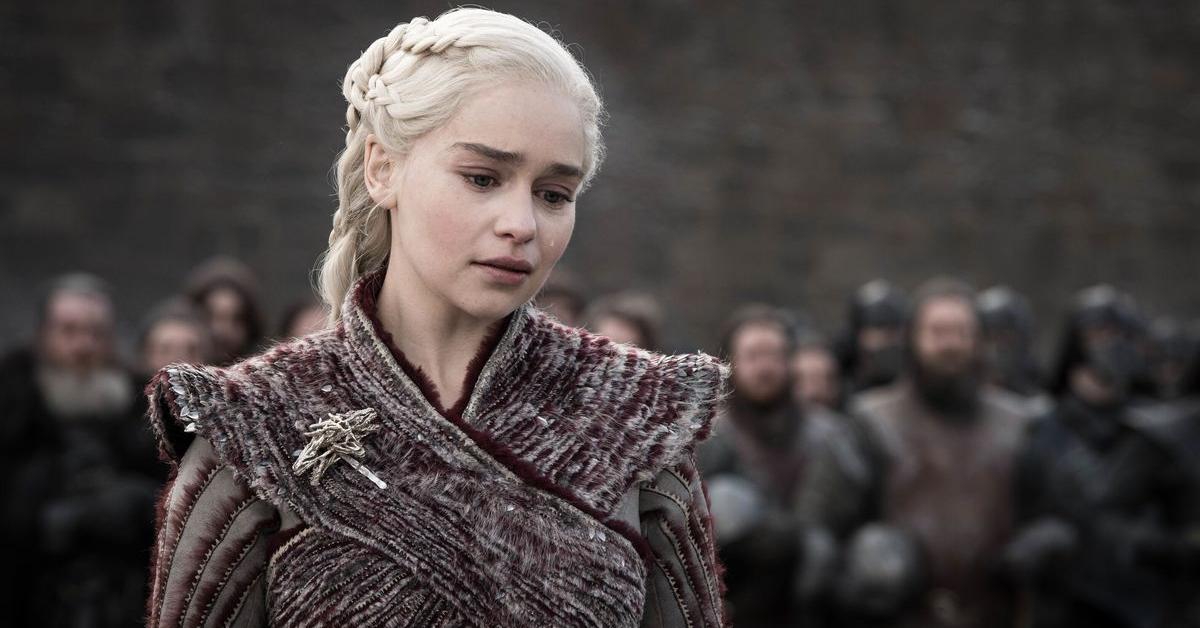 According to actor Iain Glen, who portrayed Jorah for the past eight seasons, what Emilia whispered into his ear during the heartbreaking scene was completely up to her as nothing was written in the script.
"It's something entirely sincere and true to the moment and something that I'll never forget," he told Entertainment Weekly before revealing he intends to keep the words private. "I'll always cherish it because it's something no one will ever know but the two of us. And that's a memory to hold onto."
Article continues below advertisement
As expected, fans had a few ideas for what was spoken between the two actors during the emotional moment — including some endgame predictions.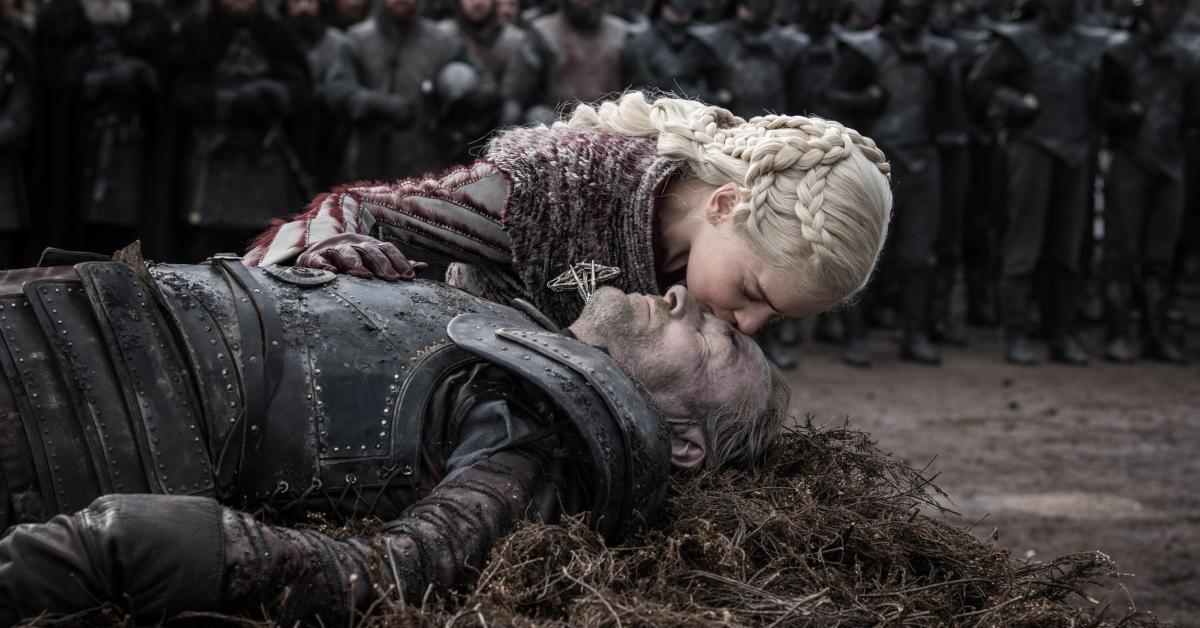 Article continues below advertisement
One reddit fan theorized that Queen Daenerys told Jorah that she was with child. "Did Dany whisper to Jorah she was pregnant?" wrote the user. Though it has been predicted that Daenerys is expecting a baby with Jon Snow, we have our doubts that she whispered the information to a dead Ser Jorah before she set his corpse ablaze.
Like all of us, this GOT fan tweeted: "I wonder what Dany said to Jorah? Maybe one day Emilia will say whatever it was she said."
Another fan wrote, "Jorah finally got that little piece of action from Daenerys after he's dead LMAOOO."
Article continues below advertisement
Before the episode even aired, this fan predicted Dany's farewell moment, tweeting, "I just know that Dany is going to fire Jorah's body and say goodbye to him forever and I'm not ready for this level of distress."
Catch new episodes of Game of Thrones on Sundays at 9 p.m. ET on HBO.