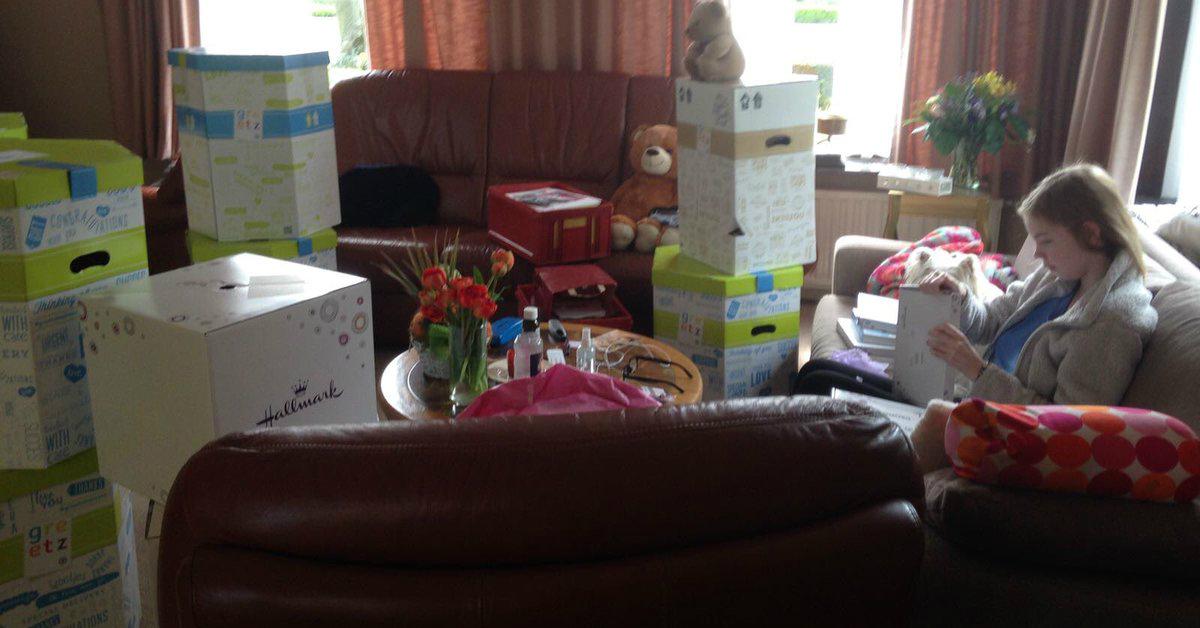 Dying Teenager Gets Bombarded With Over 30,000 Cards After This Facebook Post
By Mustafa Gatollari
I don't know how I'd react if I was ever diagnosed with a terminal illness.
I get that it's morbid to think about, but I feel like when I do, I start to appreciate the things I have in my life even more and fight harder to realize my dreams. Because technically we're all terminal - some of us just die sooner than others.
I'm not saying it isn't tragic when a life is cut short - it is. Because we think of everything that could have been. And for 15-year-old Sabine Wortelboer, who was diagnosed with terminal brain cancer, she hardly has any time left to create new memories.
The teenager's latest brain scans reveals that her tumor keeps growing, despite treatment.
Sabine has accepted her fate and decided to live out the rest of her days sans medication.
In her last Facebook post, Sabine informed her friends and family of her decision, along with a final appeal.
"I would really like it people, for the last time, can send me a whole bunch of cards."
And the internet responded with over 33,000 farewell cards and well wishes.
The response was so overwhelming that the Dutch Postal Service assembled a special team to bring the cards to Sabine's home.
Sabine's mother told a local Dutch news station that she didn't think her daughter had a lot of time left as the cards came pouring in.
Sabine slept most of the day as the cards were being delivered, but when she was awake she wasn't in pain and was clear-minded. She spent time reading a lot of them.
After receiving the cards, Sabine posted a parting message on her blog.
"I think it's time to say goodbye. Thank you for everything you've done for me."
As sad as Sabine's story is, it's good to know that an overwhelming number of people cared enough to help her fulfill her dying wish. At least she went out knowing that. (h/t metro)