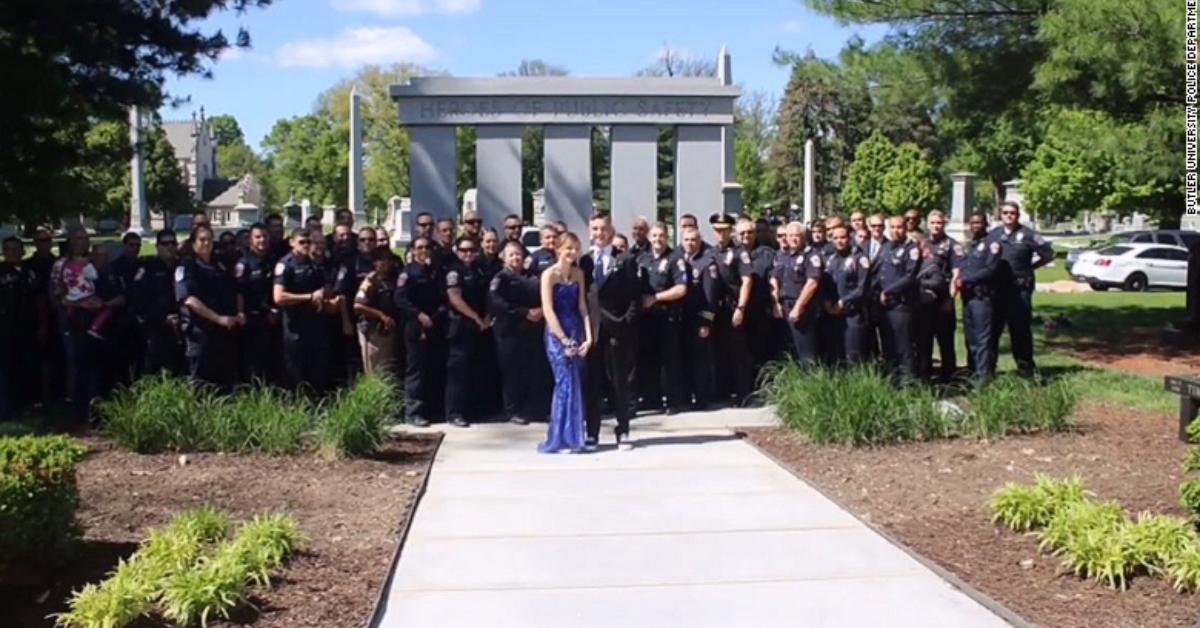 Dozens Of Police Officers Surprised This Fallen Cop's Daughter For Her Prom Photos
By Mustafa Gatollari
One of the most heartwarming things a person can do is pay their respects to someone who's busted their butt in the same line of work that they do. Professional courtesy, the inner circle, whatever you wanna call it, these people get it.
You can see it in all lines of work. Two fighters who hated each other, and after duking it out in the ring for 12 rounds, fighting their hearts out, they have nothing but love and respect for each other. It's the difference between career musicians and pop stars, between fad actors and the ones who are really all about the work.
This dynamic exists in even less glamorous lines of work, like officers of the law who are dedicated to public service. And when one of their own falls in the line of duty, they take that very seriously.
For Sierra Bradway, her prom date was a bittersweet one. Four years ago, her father, Rod Lee Bradway, was killed in the line of duty in Indianapolis.
She went with her prom date, Brock Spayd, to take some photos at her father's gravesite. She thought it was just going to be the two of them and their photographer.
But they had some surprise guests.
Spayd's mother is a captain in the Marion County Sheriff's Office. Once she learned that Sierra was planning on taking photos at her father's gravesite, she arranged a special assembly of officers to surprise her.
"There were a lot of laughs, some tears, but most importantly, there was love," the Facebook post read.
The Indianapolis Police Department posted the touching photos on social media. Many of them captured Sierra's genuine surprise and happiness at the kind gesture.
The photos come nearly four years after her father was ambushed in an apartment, upon responding to a woman's screams for help. He was shot six times, and many credit his act as saving the lives of the women and children in the home.