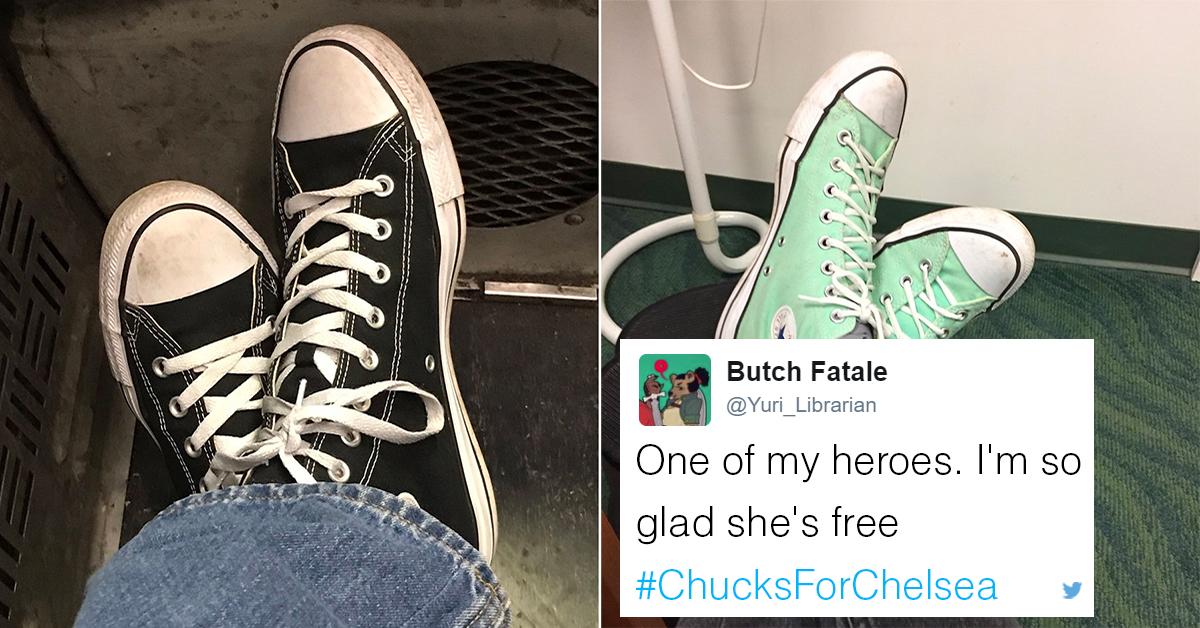 Trans Women Tweet Their Shoes To Support Chelsea Manning's Prison Release
By Mark Pygas
Chelsea Manning is famous for being a whistleblower to some questionable crimes commited by the United States government and reporting them to Wikileaks. She's been serving time in prison for the incident for 5 years. Many have said she didn't deserve it because she just shed light on injustices but others have claimed Manning got off easy. It seems to have come to an end, though.
Chelsea Manning was released yesterday after a commutation by President Obama in the final months of his presidency. Manning, who has identified as female since childhood, was sentenced in 2013 after she leaked information to Wikileaks, including details about airstrikes that led to civilian casualties. After being sentenced, Manning requested that she be allowed to go through hormone replacement therapy while imprisoned. At time, it was considered controversial cause it forced the government to pay for portions of the care and many people lashed out at wasting tax payer money on it.
Manning took to Instagram to share her first day of freedom, which included pizza and champagne.
But the first photo Manning uploaded to Instagram has now become a symbol of support for Trans people across the country who wanted to share:
During her very public transition, Manning became a symbol for many going through the same thing. And now, trans people and their supporters have been sharing photos of their own shoes, alongside the hashtag #ChucksforChelsea to celebrate her release. It's a powerful moment that can only be summarized by the pictures themselves:
The movement appears to have been started by Magdalene Visaggio, an artist whose work focuses on "strong LGBT content and themes."
Though Visaggio seems to have received some backlash from the movement he dosn't seem to mind