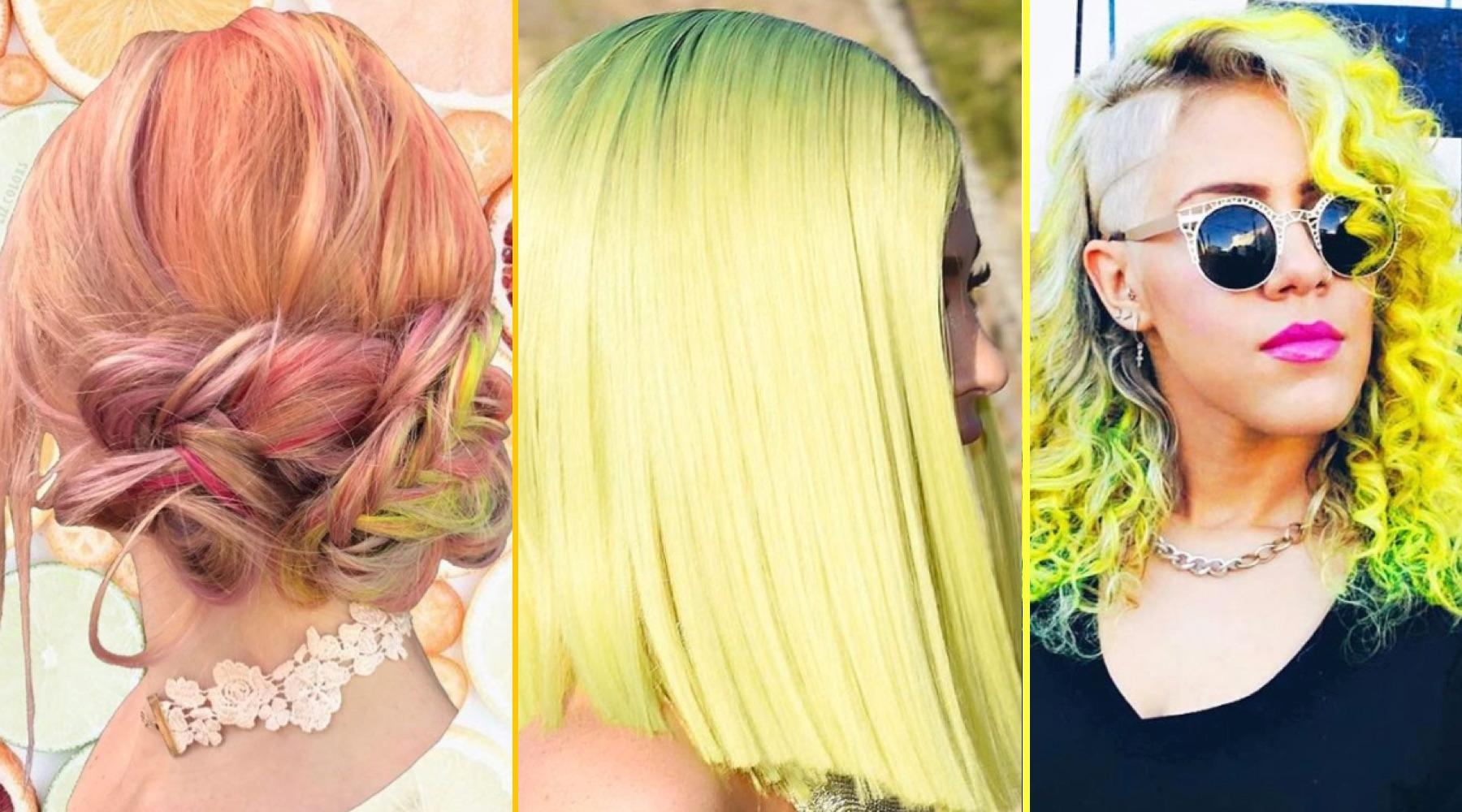 Citrus Hair Is The Summer Trend You're About To See All Over Instagram
By Aimee Lutkin
Seasonal trends are a norm these days and spread like wildfire thanks to social media and people managing to pull them off infinitely better than I ever have. Once the sensationalism is stripped away though, they become pretty lame and quickly turn into a distant memory of the season.
It's different when something comes out amazing though. Pumpkin spice started off as a trend and currently rivals most religions. Halloween has essentially become its own holiday at this point and is celebrated all month long. Last year, winterized hairstyles took off and were popular for a few weeks before Christmas went into full swing. This time however, things can possibly be different, and I'll tell you why.
The issue with a lot of seasonal trends is that they're just a style associated with the time of year. They don't often compliment the season, and the ones that do and fail do so because it feels a little too artificial. What a proper trend needs is something fun, simple, and unique enough to catch everyone's interest to try out, and this latest trend might have figured out the perfect balance between the three because it's only getting more popular with each passing day.
Usually, when there is a new hair trend that's blowing up on Instagram, I'm not that excited to join the pack, but this latest picture perfect look is actually perfect. Citrus Hair:
This hair is summer, baby!! We've been in a pastel millennial world now, and neon is coming back, just in time for those sultry months out on the roof, drinking cheap beers. Hot hair for a hot time.
After all, everything else from the '90s is coming back, so let's welcome the rave hair and party. And the great thing about the name "citrus hair," is that it still includes some soft grapefruit inspired pinks for folks not quite ready for the color palette shift. But the rest of us know that limes, lemons, and oranges are what our heads should be looking like:
The only downside is that if you have dark hair, you may be spending quite a bit of time in the colorist's chair getting your roots done. Go for more of an ombre citrus and you're all set.
Like a Tequila Sunrise. Just watch it all pour:
Are you going to give it a shot this summer?