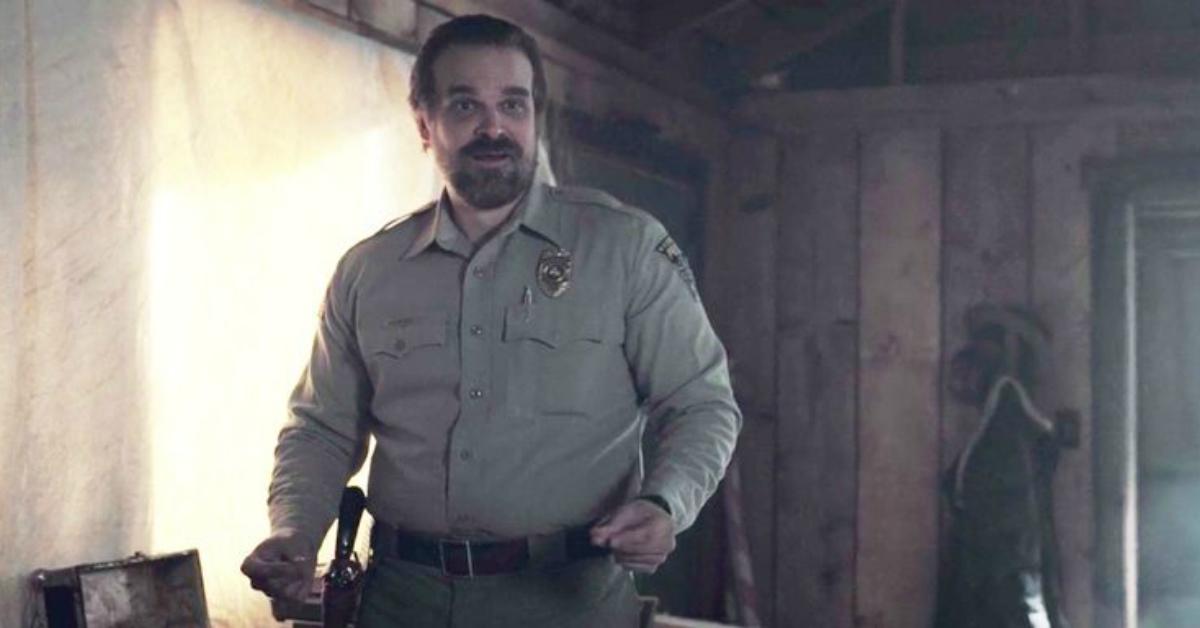 David Harbour Muses About His Character's Fate In 'Stranger Things' 3, And We Don't Know How To Feel
By Mustafa Gatollari
Stranger Things might have the '80's nostalgia vibe going for it, but nostalgia and atmosphere can only take a show so far. Just ask the creators of Vinyl why it wasn't as big of a hit as it should be.
The dynamics of different characters and how they all interact with each other ultimately decide a show's success. When you've got a lot of fan-favorites packed into a single show, you know people are going to tune in time and again, and if there's one thing that the Netflix show has, in addition to slick production values and an awesome story, is an incredible cast of characters.
I love me some Stranger Things, and although it's tough for me to peg down my favorite character (it depends on the day) I have to say that I'm really, really feeling me some David Harbour, AKA Sheriff Hopper, as of late. And his recent interview with Mashable just made me love him even more.
I mean if you just look at the man's social media you'll see that there's plenty to love, but seeing some of his in depth responses to questions about the show, along with what can potentially happen in season 3, will make you love him even more.
WARNING: If you haven't seen season 2 yet, then some of his answers may contain spoilers. So tread lightly, reader.
It turns out that scene where Mike confronts Hopper about hiding Eleven, you know, the one that everyone loved on social media? It was only shot in a half hour, and Harbour didn't think it was that great while they were doing it.
...it's one of those things where I genuinely had no idea that that would be as powerful a scene as people thought it was. I remember filming it, we literally did it in half an hour or something – it was so quick and easy and Finn is just so talented that I didn't really have to do that much. He's so easy to play off of, and I hate when these kids feel good about themselves, so I would never tell him this in person, but I'll tell it to you – I'm so impressed with that kid…
I remember we shot it really quickly and the Duffers were really impressed with it but I was like, "I don't know if we got it, guys," and they were like "no, no, it's good," and then the fact that everyone responded to it so well was a complete surprise to me.
He even went into his wonderful relationship with actor Joe Keery (Steve) and their pomeranian photo beef.
We have kind of a social media battle going — there's a Pomeranian dog on our set that is one of the makeup girls' dogs, and I fell madly in love with this dog and put a picture on Instagram, and then Joe would text me pictures of him and the dog in the makeup trailer, and I would get so jealous and mad and rageful. So I do feel like there's some kind of love triangle to be mined there with the two of us and the Pomeranian, but that might just be off set, I don't know if we would put that in the show.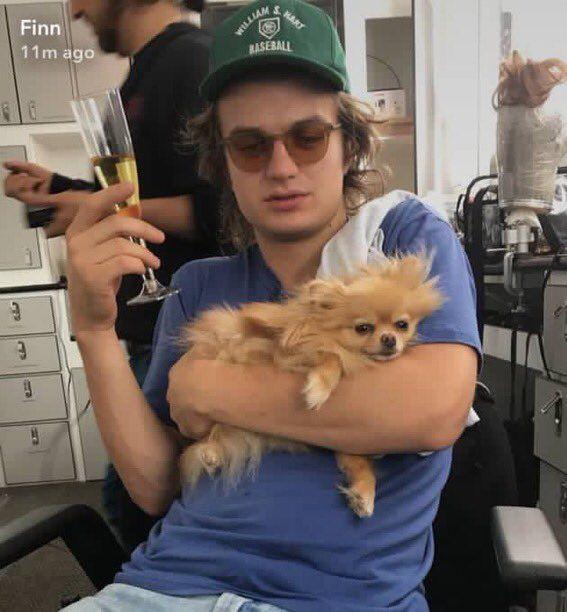 But the part of Harbour's interview that got fans really upset, was when he mentioned the potential of his character being killed off, something that Harbour attributes to Hopper's strong sense of justice and not caring so much about "self-preservation."
I will be the first to tell you, Hopper is not safe, Hopper is very, very killable, and he doesn't always make the best decisions, like going into tunnels without backup, things like that. The fundamental aspect of Hopper's personality is that he's not about self-preservation, he's about justice. He's not even about personal happiness, he's about justice. So he's willing to sacrifice himself for the greater good and so that is something that… he is definitely killable. I don't want him to get killed, but that's all up to the Duffer brothers, you know? [Laughs.]
There are few things that would make me rage-quit watching Stranger Things, the Duffer brothers clearly know what they're doing and the show is awesome. However, I'd be really bummed out if Hopper was suddenly not a part of the show anymore, because then we'd miss out on amazing moments like this.
You can check out the rest of Harbour's interview with Mashable, which is pretty fascinating, by clicking here.