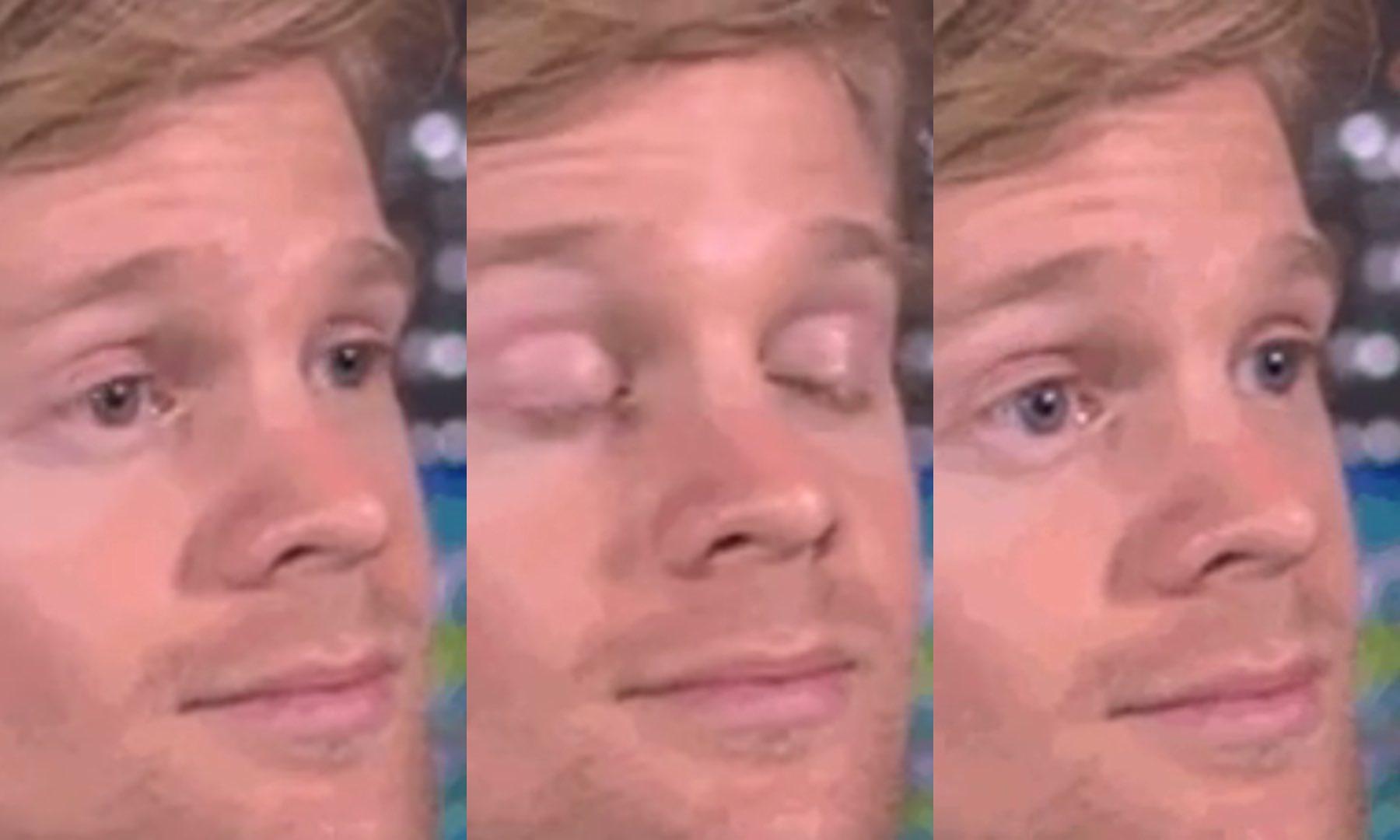 Blinking White Guy From Viral Meme Goes On TV To Talk About What It Did To Him
By Aimee Lutkin
You may not know Drew Scanlon by name, but you definitely know him by face if you've spent any time whatsoever online in 2017. Scanlon is a video and podcast producer for the website Giant Bomb, and though he was well-known in the gaming world, it was his incredulous expression that launched him into the Meme Hall of Fame. Yes, we're talking about the Blinking White Guy meme — you know, the one that has for sure shown up on your Twitter or Instagram feed countless times in recent months.
The meme started as gif of Scanlon, which came from a video he made for Giant Bomb over four years ago, according to Mashable; during the video, he's listening to a man describe his virtual farming habits. The guy says he with his "hoe," and it looks like Scanlon's mind jumps right out of the farmyard.
But the gif of his blink didn't get really popular until 2017. Perhaps because it's now in so many situations:
The problem with memes of people, is that they keep existing and have to deal with everyone knowing their face. Scanlon went on Good Morning America to remind everyone that he is a human person who does more than blink, though that's pretty much what he was reduced to again:
They even tried to get him to recreate it, but it's not quite there:
Hey, he's a producer, not an actor. Those blinks came from a real place and can't be recreated.
"We don't really have a way of communicating body language over the internet, with text or anything, and memes are kind of that," says Scanlon. Guess he doesn't resent it too much? Thanks for letting us use your face for what can't be expressed in words.