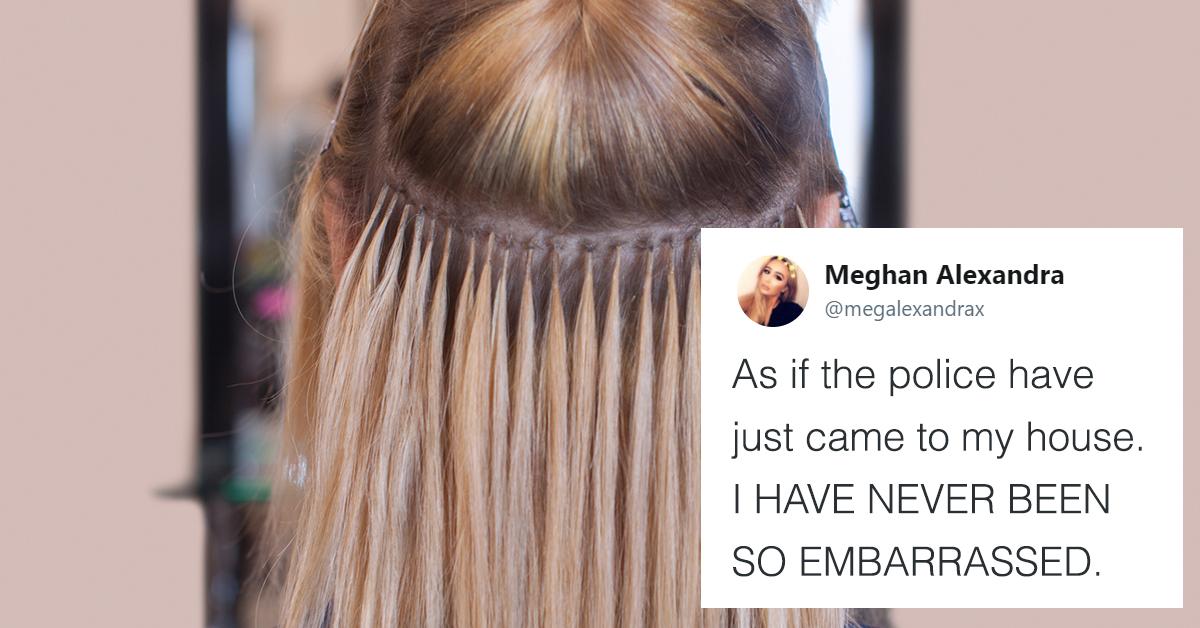 Woman With Weave Has Police Called on Her for Hilarious Reason
By Mark Pygas
You've probably seen the odd weave that deserves to have the fashion police called on them, but Meghan Alexandra from Newcastle in the United Kingdom recently had the actual police called on her over her weave. That's right: The police went after her because of her hair extensions!
What happened? A hilarious but very unfortunate set of events...
"As if the police have just came to my house [sic]," Meghan explained. "They explained to me someone took photos of my car as they [were] worried as blonde hair was sticking out the back. The policeman then asked me to open my boot so I did. I HAVE NEVER BEEN SO EMBARRASSED it was [my] clip-in weave."
Amazing, really.
For confused American, a boot is a car's trunk, just for reference.
While Meghan may have found it embarrassing, she managed to laugh it off eventually. Meanwhile, Twitter couldn't get over how hysterical the whole series of events was. "Funniest thing I've read," one person wrote. Another chimed in, "Did they do CPR? They've gone that far, why not?"
Others seemed to think a similar situation could happen to them (or their friends, they playfully teased their pals).
Some seemed more skeptical. "This is as real as me being rich," one jokester, well... joked.
What do you think? Real? Fake? Relatable?
There's truly only one thing that's a definite in this situation: Meghan should be taking better care of her weave! Are you really going to put something that was hanging out of a car, and looked bad enough that someone thought it was atop a dead body back on your head? We think not!