I never got the idea of walking around in jeans with holes in them.
Maybe I don't get fashion or style, maybe it's because I'm the child of immigrants who were very concerned with not looking shabby. But whenever I'd watch Beverly Hills 90210 and I'd see a character rocking ripped denim, I would say to myself, "What is wrong with them? Do they think that looks cool?"
And maybe there is something to be said about the "rough and tumble" look. 
I'd argue that the above person would probably look great in everything (great abs), but I could get some pants with a little bit of a tear in them.
But apparently, people need more holes. Like, a lot more holes. Which may be why Carmar debuted their "Extreme Cut Out Jean."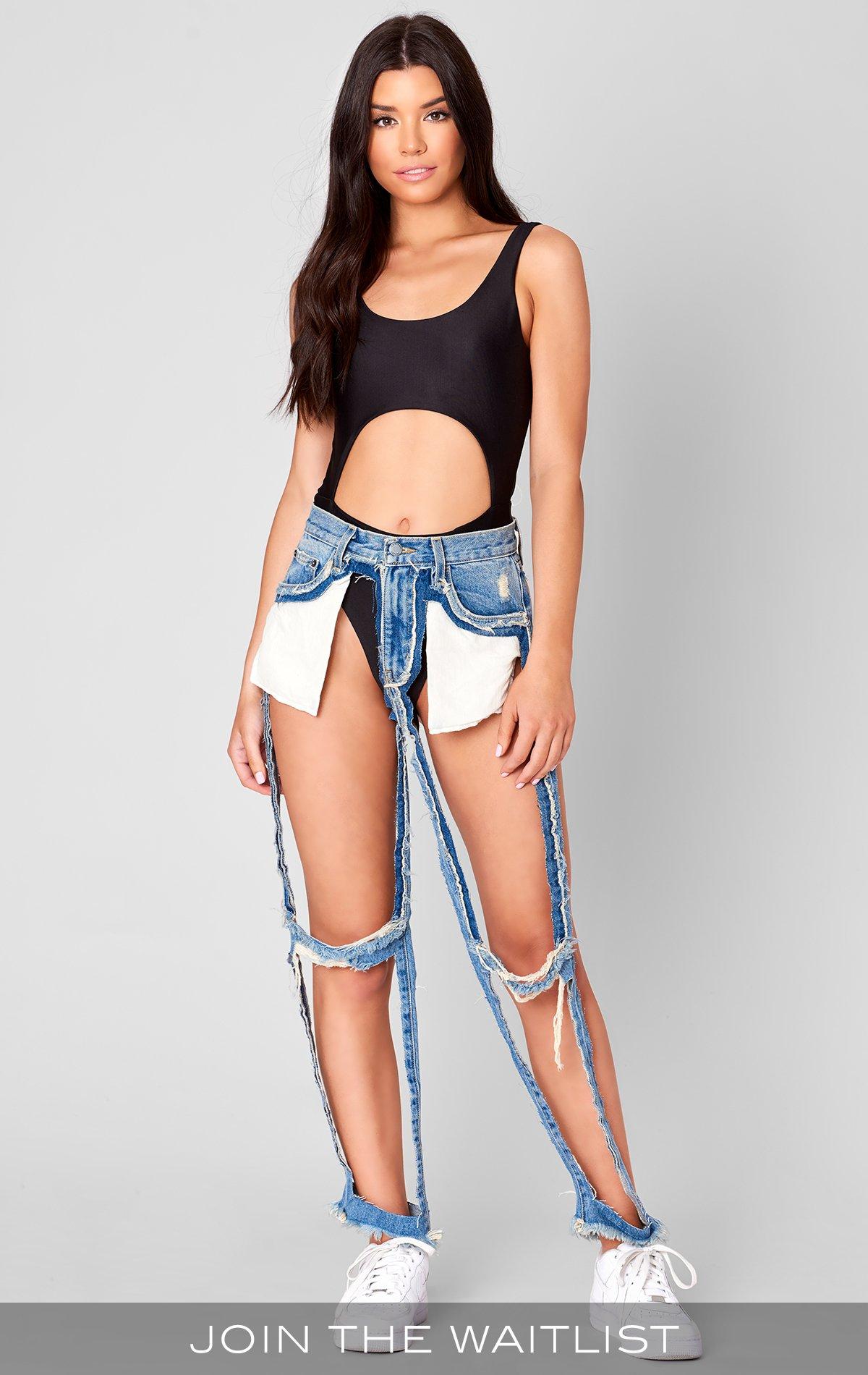 Described as a "high rise pant with large statement cutouts on front and back," these jeans look like you decked out your washing machine with razor blades and tossed a pair of Levis in there.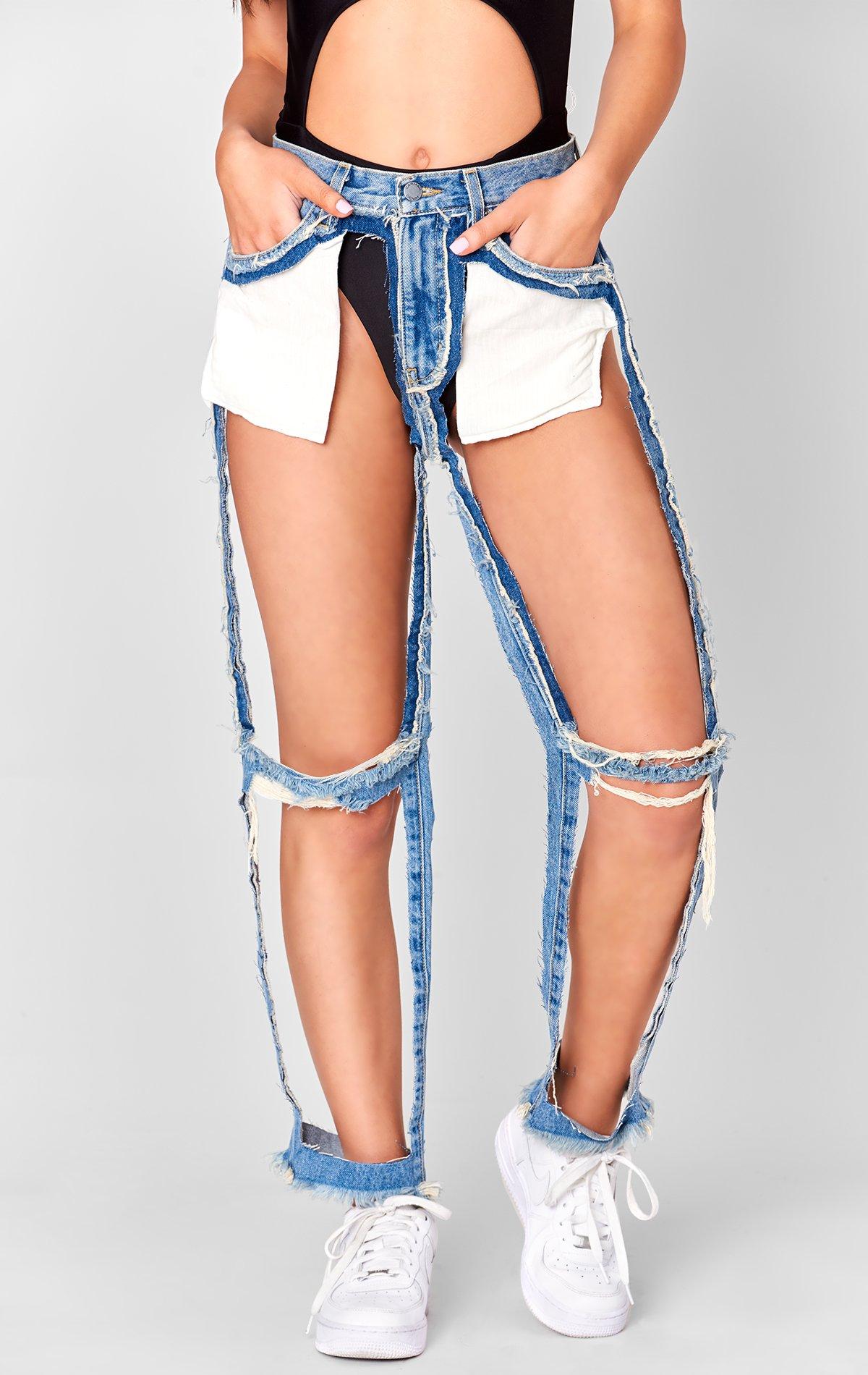 Not only do these bad boys not cover up any major part of your body and you're apparently required to wear a one-piece bathing suit "underneath" it, they also cost a whopping $168.

Now you might say to yourself, "Well, the sides of these pants must surely offer some level of protection against the elements?"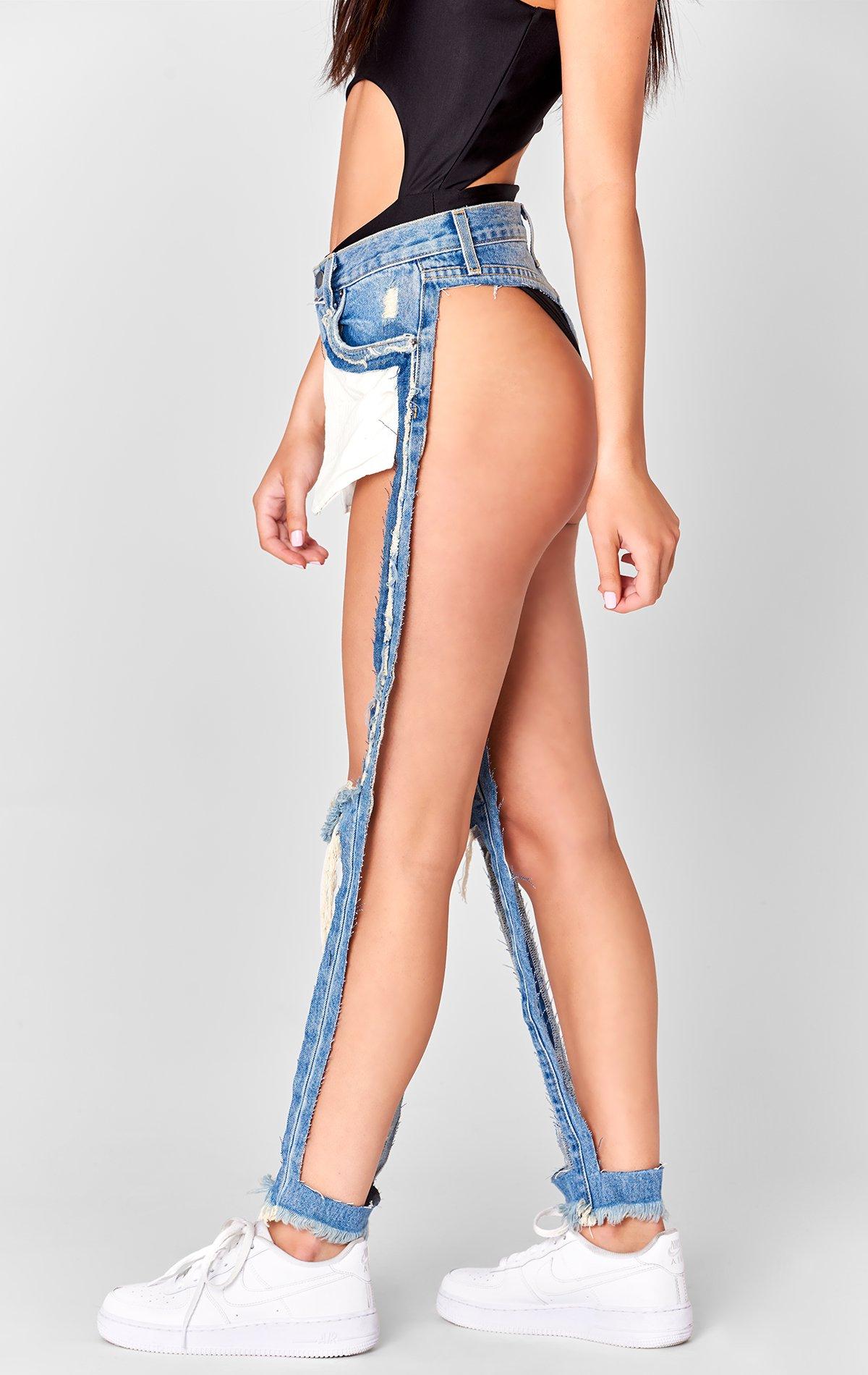 And if the sides don't offer up any protection, then surely, surely, surely the back of the pants might offer up a buffer against wind and rain?
No such luck. Just a whole lot of exposed booty.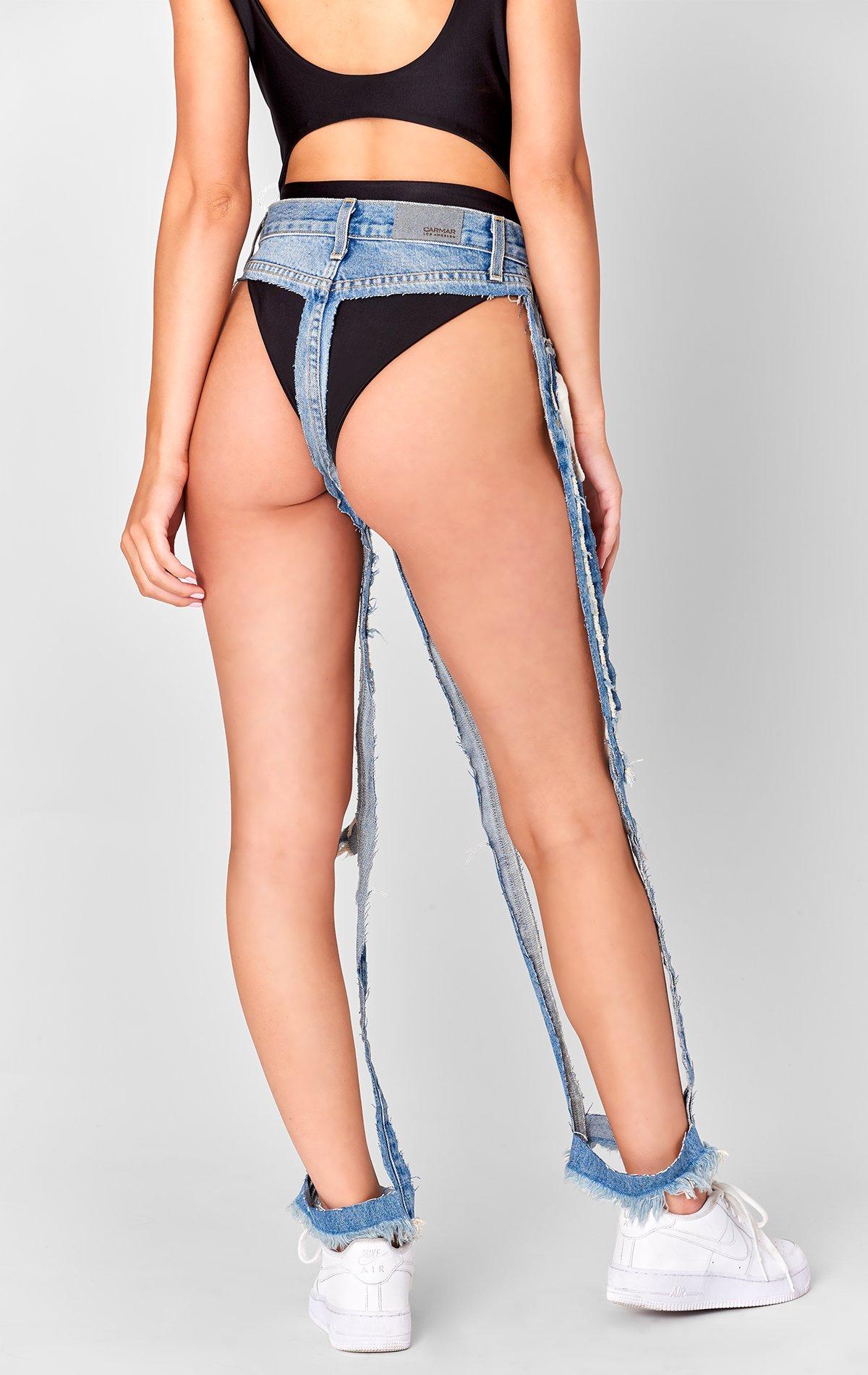 One would ever argue that these loose, thin strips of cloth make these things annoying and dangerous to wear. They can easily get snagged on things, trapped in subway doors, handles, gate hooks. I mean what if a cat sees this strip of cloth and thinks it's a toy?
People roasted the jeans after seeing them pop up online.
Maybe you could wear these things to the beach for some reason...I guess?
But $168 for them?! Really?!
I mean I guess there are some functional benefits to wearing these.
But it's easy to see why so many people hate them.
People are having a hard time to even figure out how to wear these.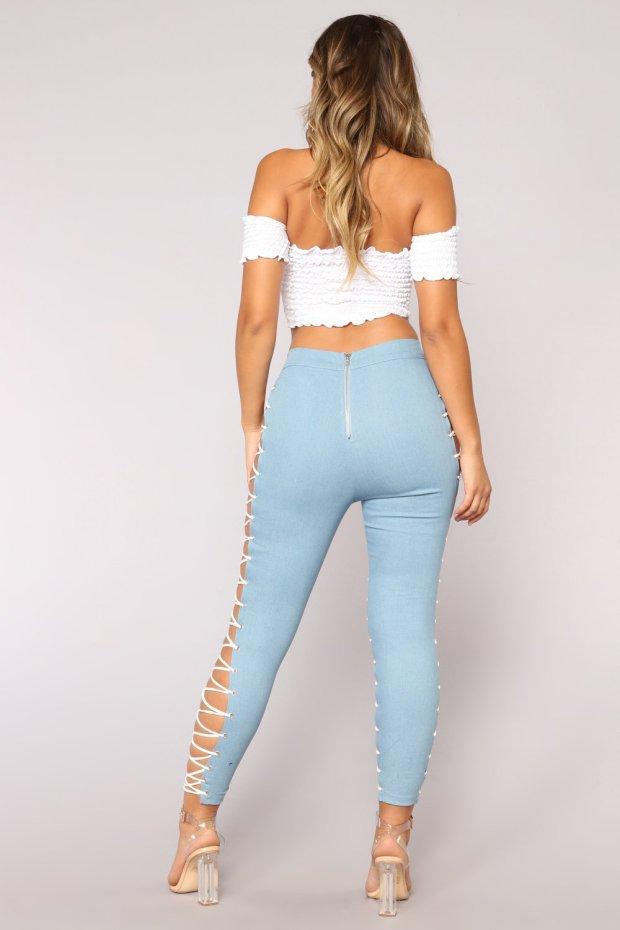 In what situation could anyone wear these $50 trousers? If it's a sunny day, then you're going to get weird tan lines on your legs as a result, plus your butt will be sweaty from having fabric clinging to it all day. If it's a bit cold, then you'll be freezing because half of your legs will be exposed.
I'm starting to think that designers intentionally create stuff like this to give themselves some brand recognition, because it's hard to believe that there are enough people out there buying stuff like this. But then again what do I know? I buy a lot of my clothes at Costco.