Man Recruits Airplane Passengers for an Epic Mid-Flight Proposal
One man recruited airplane passengers for a mid-flight proposal that is now going viral.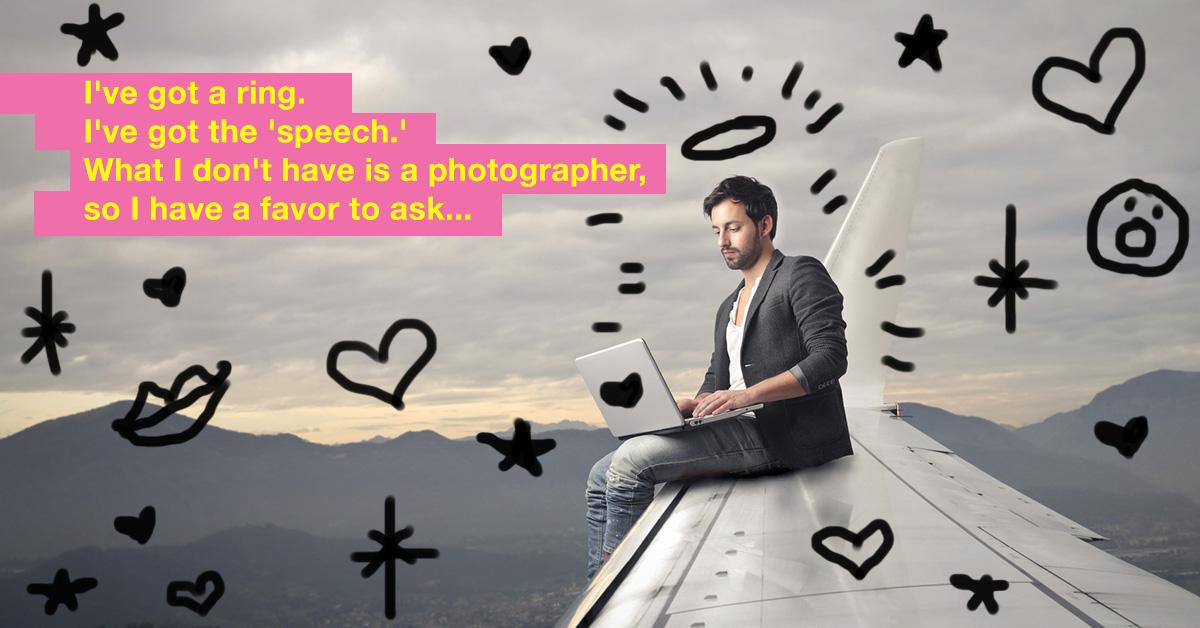 There's a lot of pressure to pull off the perfect proposal. From dancing flash mobs to a live piece orchestra and a "marry me" message on a jumbotron à la Kanye West to Kim Kardashian, popping the question in the most creative way has become a mission to not only get a "yes," but also go viral.
Article continues below advertisement
And that is exactly what one man was hoping to achieve when he decided to propose onboard an airplane — and asked unsuspecting passengers to help capture the romantic moment.
Luckily for all of us, one of the passengers documented the proposal from the beginning to its happy ending on reddit in real time. It all started when @pezmonkey was handed a note from a stranger before boarding his early morning flight. "At airport, just handed this...challenge accepted...good luck buddy. Standby for results...takeoff in 40," he wrote, along with a photo of the small card he was given.
Article continues below advertisement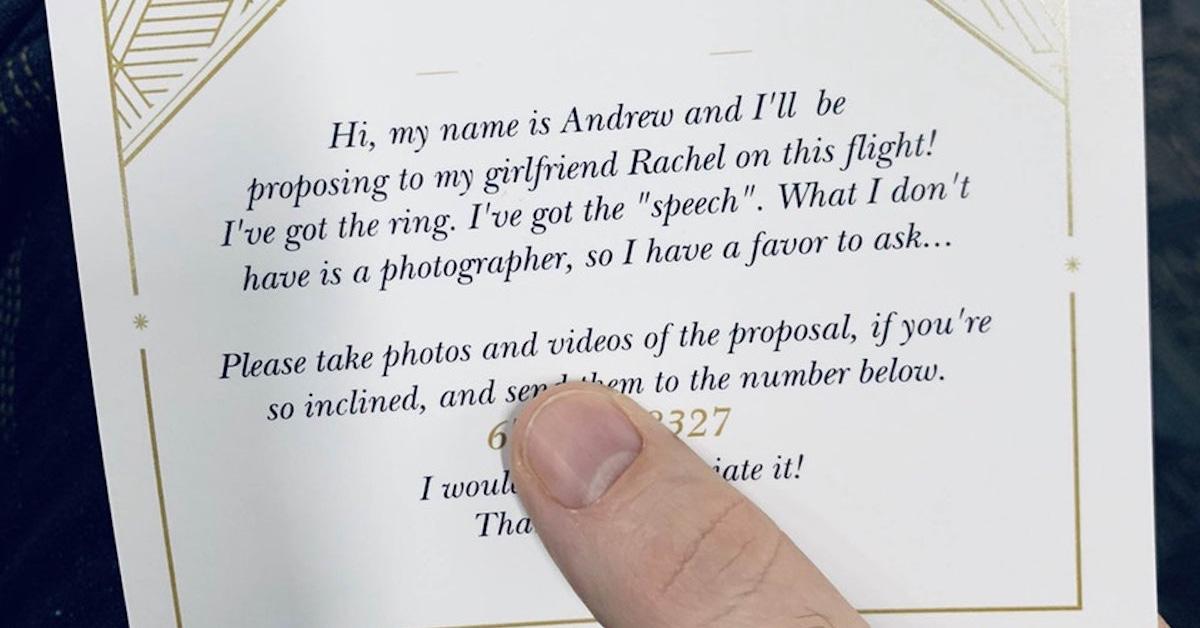 "Hi, my name is Andrew and I'll be proposing to my girlfriend Rachel on this flight! I've got a ring. I've got the 'speech.' What I don't have is a photographer, so I have a favor to ask... Please take photos and videos of the proposal and send them to the number below. I would really appreciate it. Thank you."
Article continues below advertisement
From there @pezmonkey gave a play-by-play of the proposal. He boarded the flight and quickly located the couple. "We're in 1st, I'm on the aisle three rows back, perfect vantage point. Passengers filing in now. Assume he'll pop the question just before taxi," he wrote. He then proceeded to paint the scene, adding, "This flight is an hour and half. The soon to be bride just ordered a Jack & Coke at 7:11am." Nice.
But @pezmonkey wasn't judging her drink choice. "Although they look fresh-faced and ready to take on the world together," he explained. "Dude has a suit jacket on."
Article continues below advertisement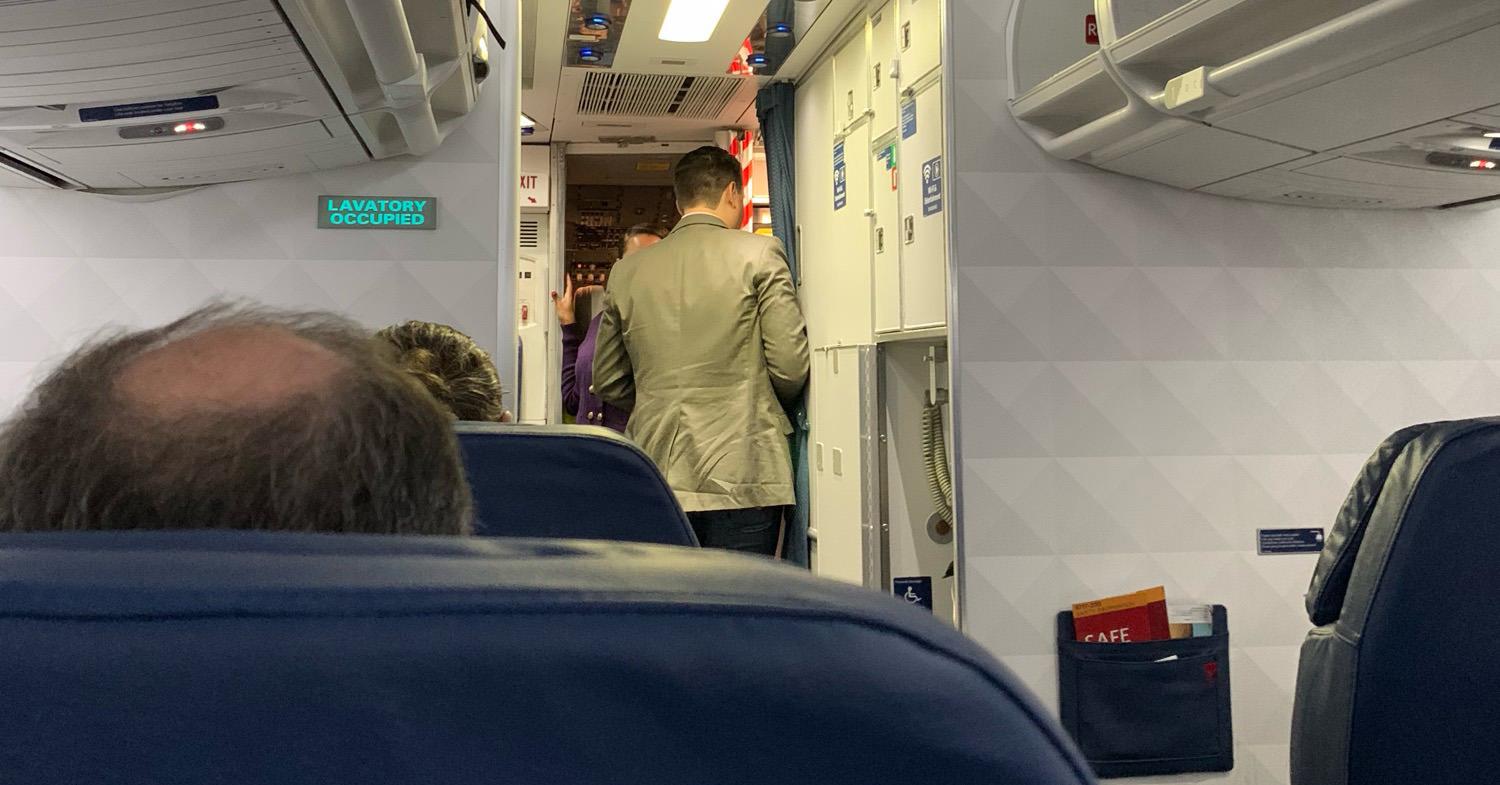 However, the highly anticipated proposal was taking longer than expected for passengers. "Noooo, we're taking off and he didn't do it. Is it gonna happen in the air, or did he chicken out??? We're all confused." It turned out to just be a false alarm. "All signs point to a proposal in air (we've all decided that's classier) — I should have the goods shortly. Standby, about to take off," he added.
Article continues below advertisement
In the meantime, redditors started preparing for the worst-case scenario, because what can go wrong proposing 35,000 feet in the air? "I'm thinking that'll be a really uncomfortable flight if she says no. Nowhere to run. Forced to sit together for hours," one person predicted. Another added, "Proposes and gets denied. Gets a dozen videos and pictures of him getting denied sent to his phone." Or, as another pointed out, "You better hope she doesn't check teddit while waiting and you ruin the surprise for her."
But then it was the moment everyone one the plane (and online) had been waiting for. And @pezmonkey did not disappoint. Not only did he catch the moment Andrew got up to propose, but he also photographed the exact moment Rachel said yes. Whew.
Article continues below advertisement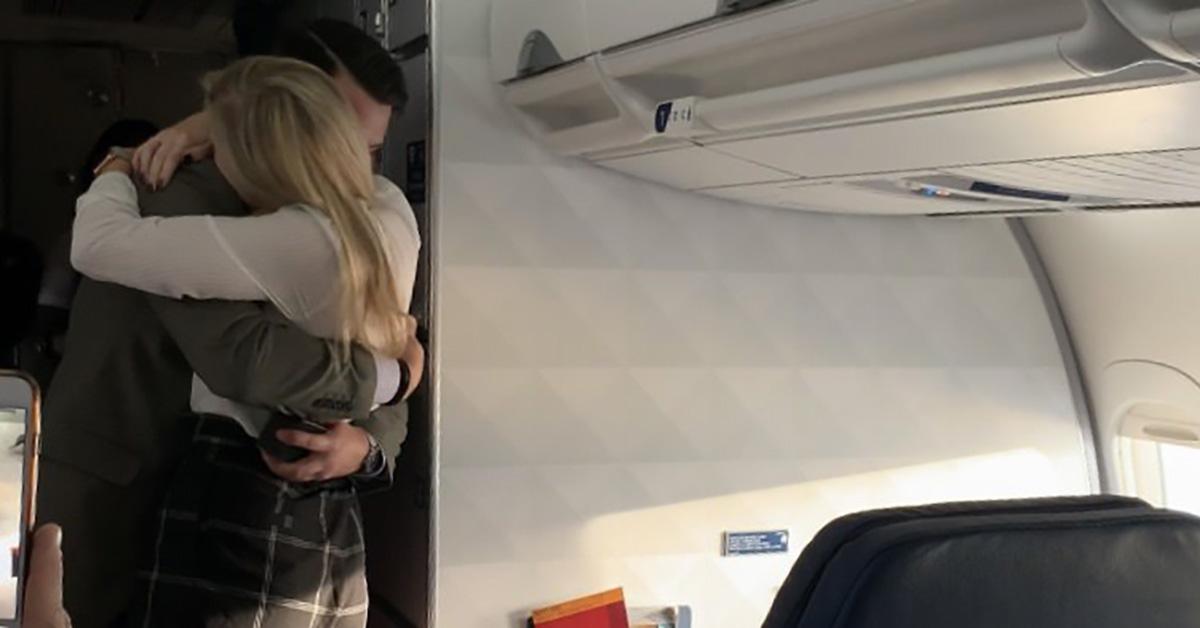 He also explained his photography strategy, adding, "Just trying to respect their privacy, also be the only one to not shoot or take pics in portrait. SMH."
Article continues below advertisement
Despite the planning and effort put into the proposal, @pezmonkey was not a big fan of the decision to propose mid-flight. When one redditor asked, "Who... proposes on a plane? Of all the romantic settings in the world and all the public events, how is a plane what you decide on? What if she says no? Then you have to sit through the rest of the 90 minute cut of Ocean's 8 in awkward silence," our on-board photographer responded, "Asked myself the same thing."
And there was no shortage of airplane proposal jokes. "'Everyone can I have your atten-' tackled," one user commented before another added this imagined one-liner, "My girlfriend is the bomb, that's why I want to hijack the rest of her life."
Article continues below advertisement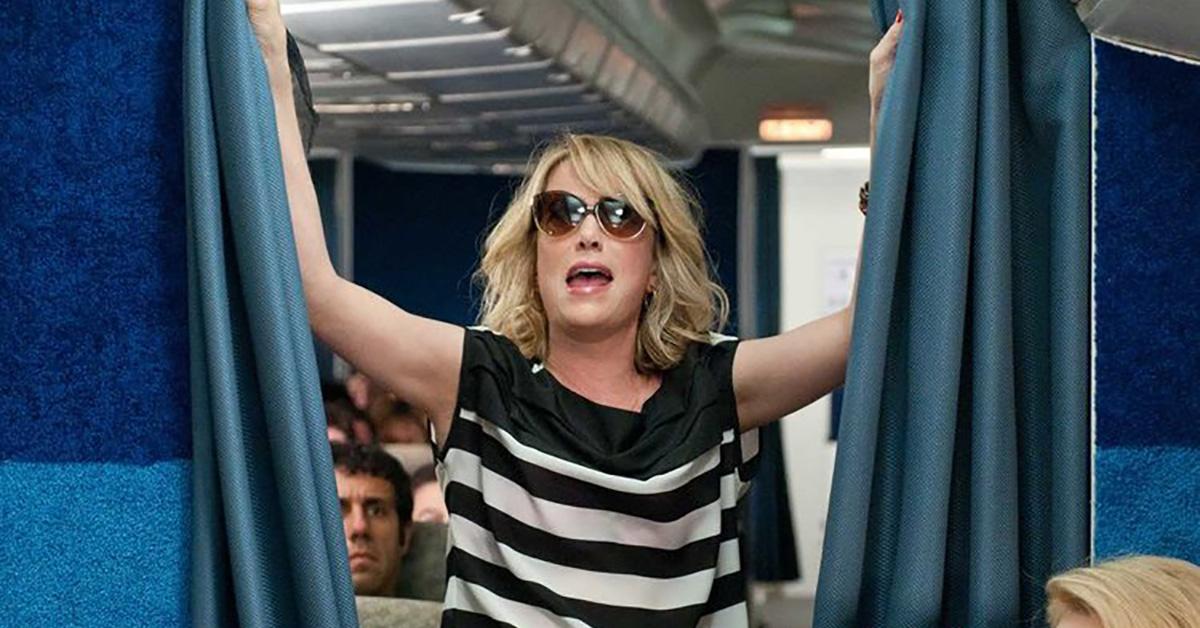 A third hilariously chimed in, "Spirit would charge extra." Luckily, the now-engaged couple was flying Delta.
Article continues below advertisement
So, why did Andrew decide to propose to Rachel on a plane? We many never know, but one redditor had a pretty good guess:
"Rachel — I just want a plain proposal Andrew, nothing fancy.
Andrew -—A plane proposal you say..."