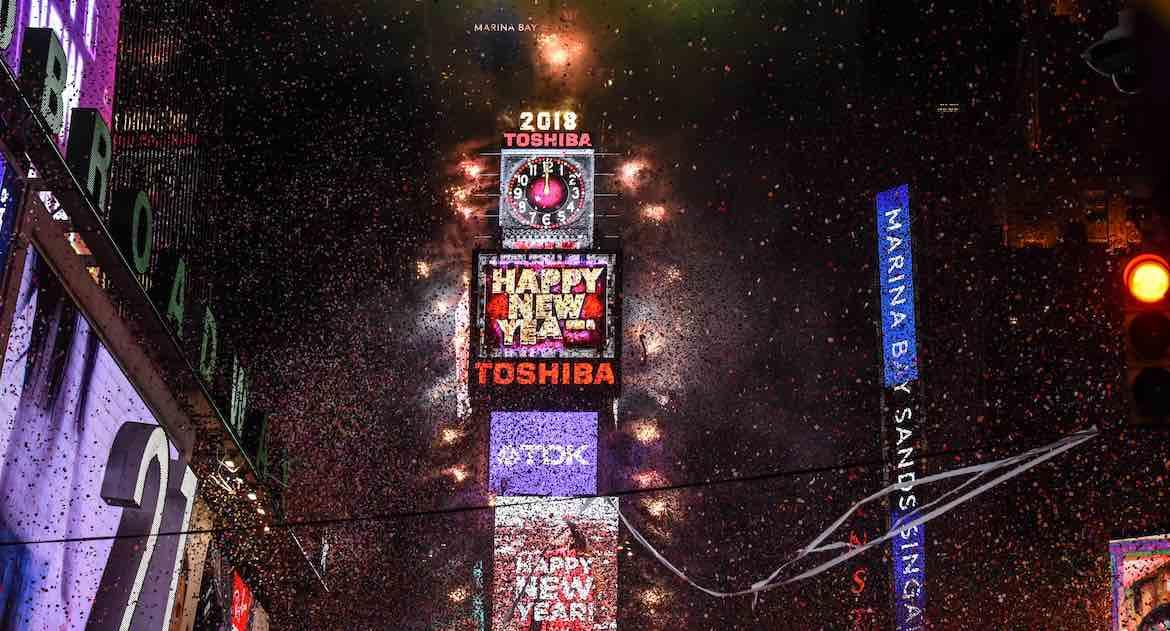 Here Are the Best Places to Ring in 2019 With Fireworks!
Is it really New Year's Eve without fireworks? The answer is no. The bright and loud displays are a must-have for any New Year's celebration — but not all fireworks shows are created equal.
Article continues below advertisement
No matter where you are located, chances are there is a show-stopping New Year's Eve fireworks display near you, or at least within driving distance (road trip anyone?).
From New York City to Los Angeles, from Miami to Las Vegas, we got you covered when it comes to celebrating NYE the right way.
So, skip watching Ryan Seacrest as he counts down the ball drop in Times Square in your living room and kick off the next 365 days with a fireworks show IRL.
Here's a roundup of the best New Year's Eve fireworks shows near you to ring in 2019 with a bang:
Article continues below advertisement
New York City 
Times Square is not the only place to watch fireworks in the Big Apple. If you're in the tri-state area, you can head to Coney Island for the fifth annual celebration, complete with fireworks (duh), a digital ball drop, and if you stick around, a Circus Sideshow Fire Spectacular at 1 a.m.
Brooklyn is also great spot to watch fireworks, thanks to the free NYE event at Prospect Park, which starts at 10:30 p.m. and ends with a major display at midnight.
Article continues below advertisement
Los Angeles
If you're looking for a family-friendly version in L.A., head to Grand Park, where there will be New Year's countdown at City Hall, along with fireworks, live music, food trucks, and activities for the kids. Spoiler alert: there is no alcohol permitted.
For a 21-and-up New Year's Eve experience, hop on board the Queen Mary where you can enjoy a fireworks show over the water, and keep the party going until the morning – and not have to worry about Ubering home.
Chicago
We have two words for you: Navy Pier. The fireworks show is sponsored by Miller Lite, so you know the sparkly display over Lake Michigan won't disappoint. The 15-minute show will begin promptly at midnight,
Article continues below advertisement
Houston
You don't have to spend any money to celebrate New Year's Eve in Houston. CityCentre is a popular spot for a free event, complete with live music, confetti, and a fireworks show at midnight. The festivities will kick off at 9:30 p.m.
If you have kids, and need to ring in the new year a bit earlier, we suggest heading to the Kemah Boardwalk, where a fireworks show is scheduled for 10 p.m.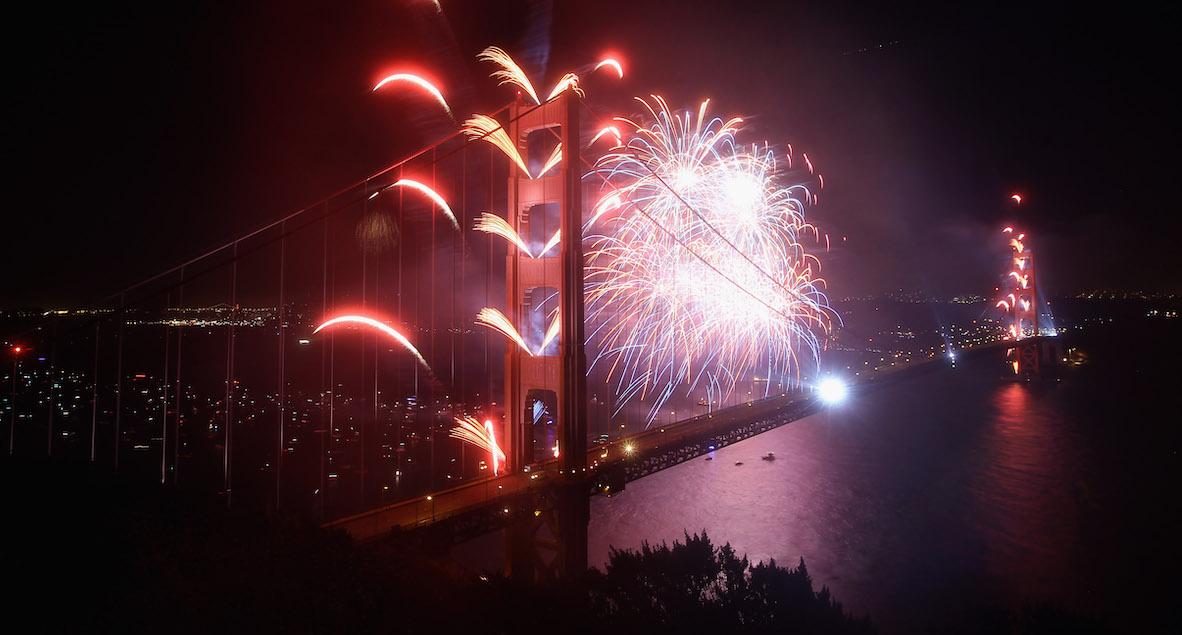 Article continues below advertisement
Philadelphia
Another great choice: the Cherry Street Pier, which will be hosting their first annual NYE celebration. Tickets can be purchased here.
New Orleans
Fireworks will be in the air above the river. Pro tip: take the ferry to Algiers Point to see the show against the city's skyline.
Or you can join Pretty Little Liars star Lucy Hale as she hosts Dick Clark's New Year's Rockin' Eve at Jackson Square, complete with live music and celebrity appearances.
Article continues below advertisement
Dallas
If you're in the Dallas-Fort Worth area, look toward Reunion Tower, which will light up the sky with the ultimate fireworks show featuring over 4,000 pyrotechnics. You can watch the display from Happiest Hour, which has a rooftop patio, or the Old Red Museum (tickets start at $75 and include dinner and dancing).
Article continues below advertisement
San Francisco
The San Francisco Bay Bridge will make any fireworks display look better — and it's no surprise that thousands show up to watch between the Ferry Building and the SF Bay Bridge. Pro tip: get there around 7 p.m. to find a good viewing spot and bring snacks!
Seattle
Another landmark that makes fireworks look even more magical: the Space Needle. Watch the show from the Seattle Center Armory, which will have a live dance band from 8 p.m. to 11:45 p.m., Volunteer Park, or jump on the ferry to Bainbridge at 11:15 p.m. to watch from the water.
Article continues below advertisement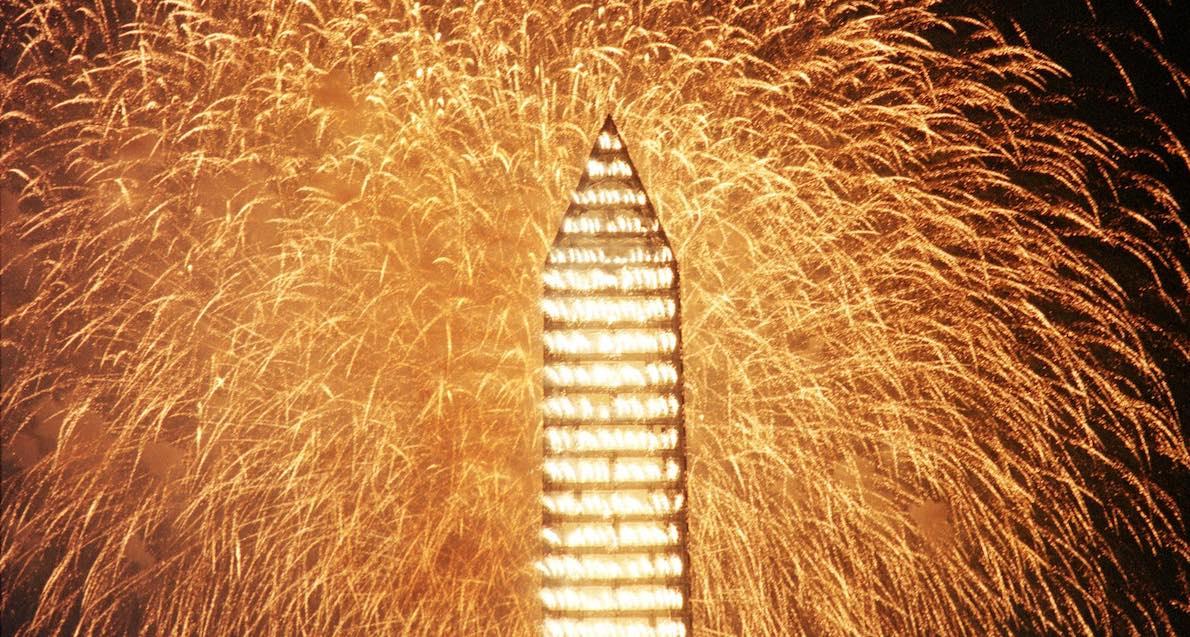 Washington D.C. 
There is only one place to be on New Year's Eve in the nation's capital, and it's called Big Night D.C. Extravaganza. With seven dance floors, open bar, and a view of the fireworks over the Potomac from inside or the wrap-around balcony, it's a guaranteed good time. Get tickets here.
Article continues below advertisement
Nashville
Jack Daniel's Music City Midnight is the New Year's Eve party in Nashville. With performances by Keith Urban, Peter Frampton, and more, the free outdoor celebration at Bicentennial Capitol Mall State Park is a must-see. Oh, and there will be fireworks to ring in 2019.
Boston
For New England's largest New Year's Eve celebration, head to First Night Boston at Copley Square and Back Bay. The family-friendly fireworks show will start at 7 p.m. and there will be a midnight display over Boston Harbor — viewing available at North End and the Seaport — at midnight.
The event is entirely funded by local communities, so show your support!
Article continues below advertisement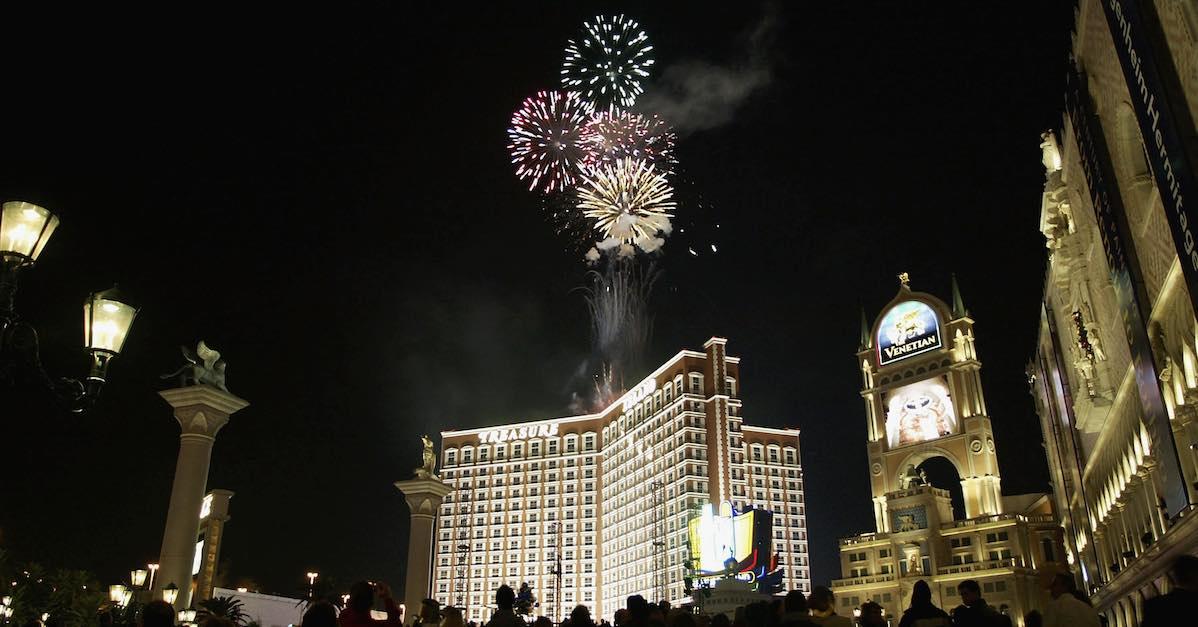 Atlanta
Forget the ball drop, it's all about the Peach Drop in the ATL. The event will return to Underground Atlanta and spectators can expect great musical performances along with fireworks at the day-long party.
Or you can head for an earlier fireworks show for the kids at Stone Mountain Park when the clock strikes 9 p.m.
Article continues below advertisement
Miami
If Atlanta has the Peach Drop, then Miami definitely has the Big Orange, which goes up instead of drops. This year, the free celebration will take place at Bayfront Park and feature performances from Pitbull and his friends.
Ocean Drive also has an impressive fireworks show at Lummus Park. Pro tip: don't drive. The free trolleys will be running until 2 a.m. and this way, you won't have to worry about finding parking.
Las Vegas
If you're in Sin City for New Year's Eve, there's no way you won't catch at least one fireworks show. Fireworks will go off from the rooftops of the Caesars Palace, Planet Hollywood Resort, MGM Grand, Aria, TreasureIsland, The Venetian and Stratosphere, and there will also be a show at MonteLago Village.
The strip shuts down at 5 p.m. for a massive block party, and fireworks kick off at midnight.