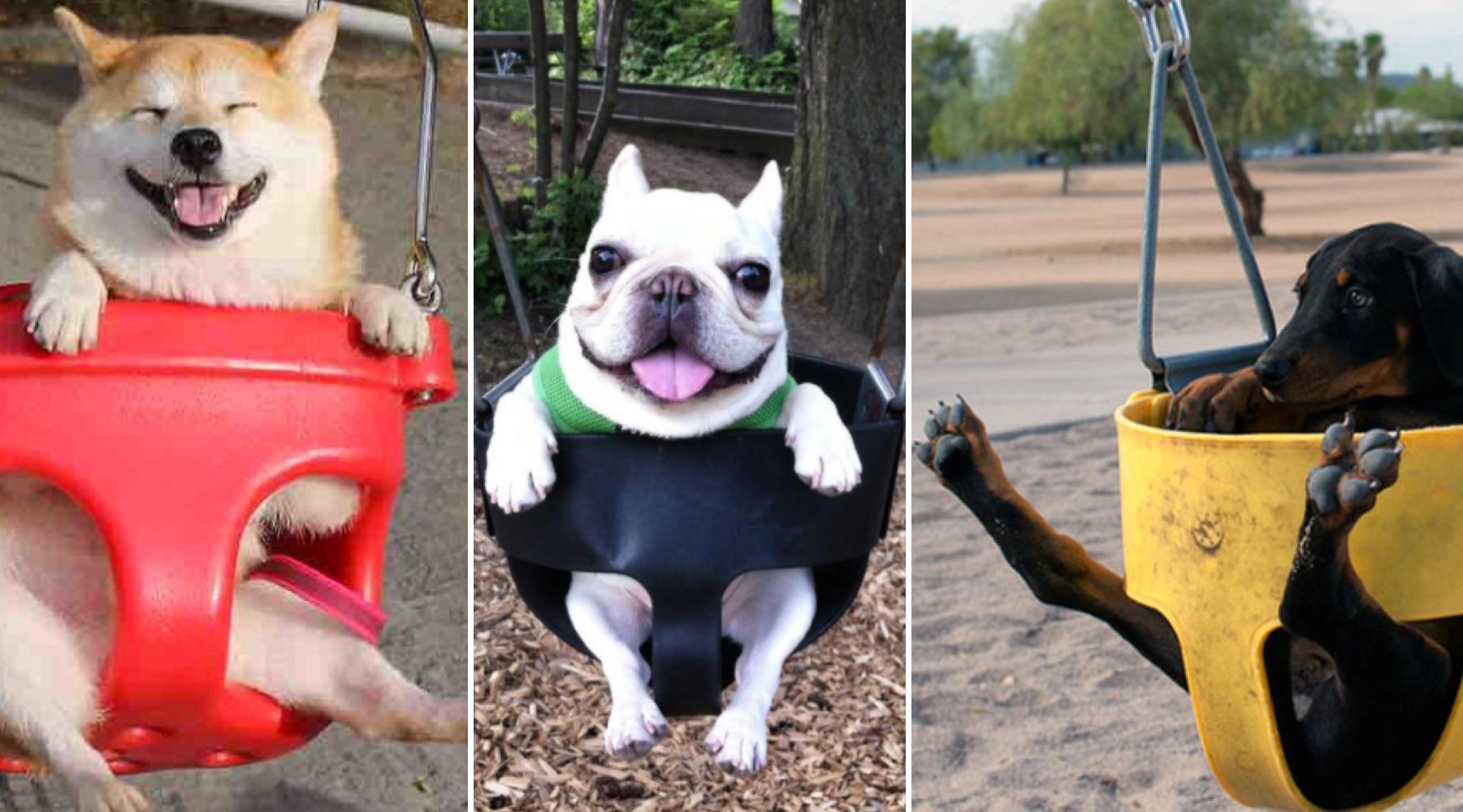 Feel Happy And Safe In This Collection Of Dogs In Swings
By Aimee Lutkin
Do you want to see a picture of a dog? Of course you do. The internet has been used for many things since its inception, most of which involves communication and expanding our knowledge base in ways that were previously impossible to do unless you had jetsetter money and all the time in the world to travel and learn. The next best thing there is, without a shadow of a doubt, the amount its been used for sharing puppy and other pet photos. As time progressed, certain niches developed and allowed fans of certain breeds to post and comment on their favorite dogs (personally I'm a big fan of basset hounds) in everything from candid shots to posed (or as close to posed as you can get with a pup these days) portraits with everyone's favorite dog.
Fast forward and Reddit because a place where anyone with even the mildest interest in nearly any topic would be able to log on and find a subreddit with filled with people who shared their very specific interest. On the off chance one couldn't find that subreddit, it didn't take much for them to create it so the next soul that came wandering in searching for a specific topic would find it and then there would be two of them.
A year or so ago, ugly sweaters were all the rage, and puppies in ugly sweaters was created to be filled with, you guessed it, puppies with ugly sweaters.

There are lots of Reddit pages that are so niche they're hard to understand, but the newish Pups On Swings is niche in a way that is completely universal. You will look at these photos and think, "Yes, this is what I've alway wanted, I just didn't know it until now." It takes two super fun things: swings and small dogs. Then it combines them into a perfect, adorable, life-affirming photo.
Followers share pics of their own pups or famous dogs who have already discovered the market for pups on swings from Instagram. Most of the dogs seem to really be enjoying it. Hopefully, the ones who seem a bit more skeptical were only subjected to a brief photoshoot:
There are a few doggos in here that I find a little suspicious:
But you can't stay angry on this thread: