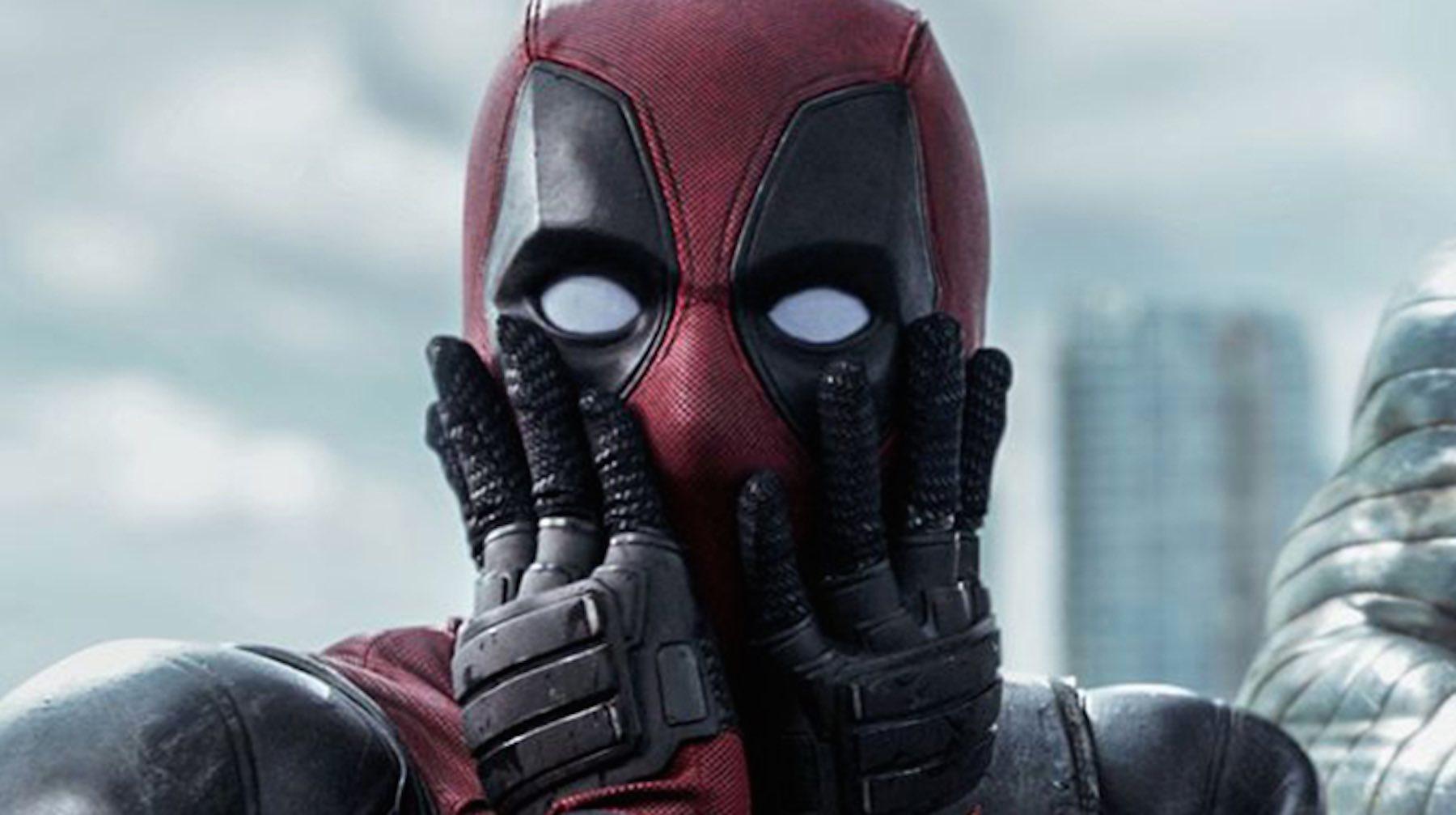 You Can Now Collect Movie Classics With New Covers Featuring Deadpool
By Aimee Lutkin
Now Deadpool has infiltrated other movies, so even if you don't want to see Deadpool 2, you'll still be seeing the man in red everywhere. Covers of beloved classics have been reimagined with the Merc with a mouth in the role.
They're all over Walmarts:
And honestly, some of them are pretty good!
They even seem like movies that are (of course) pretty self-referential, including Marvel's Logan, where a baby Deadpool hand hold's Wolverine's, The Terminator, Assassin's Creed, and Revenge of the Nerds.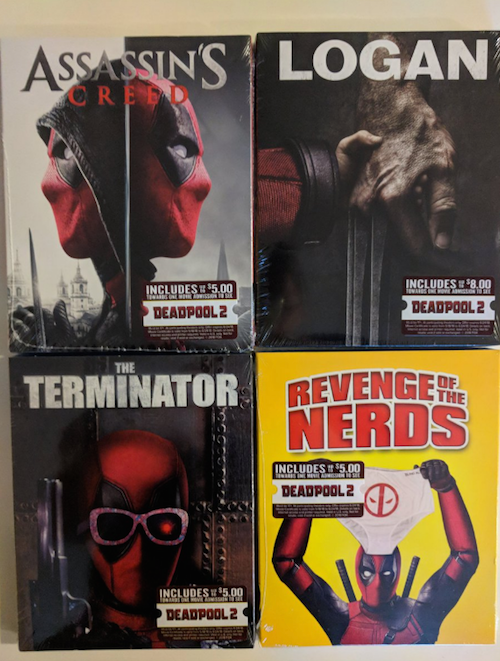 In fact, Deadpool in on the cover of a bunch of X-Men movies, plus Fight Club and War For the Planet of the Apes.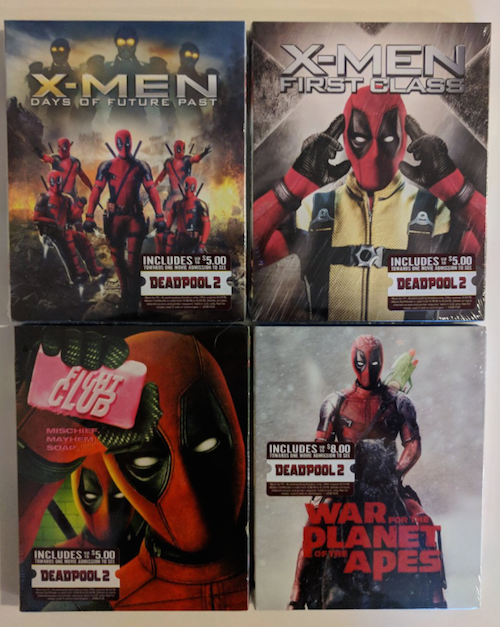 Then there's Predator, Edward Scissorhands, and Cast Away, which might be my personal fav: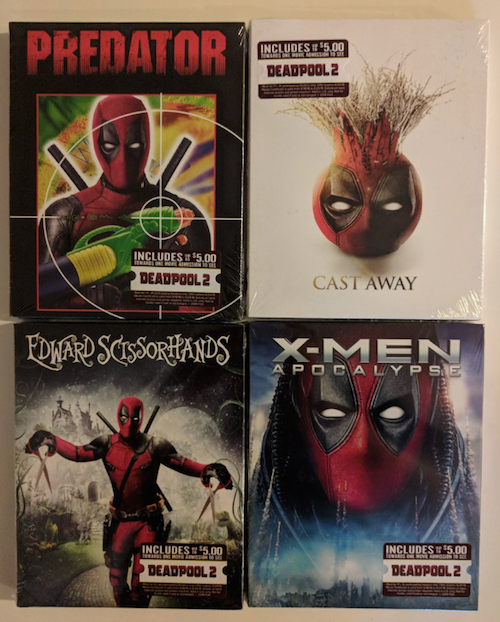 Don't forget the classics: The Good, The Bad, and The Ugly, Office Space, Speed, and My Cousin Vinny.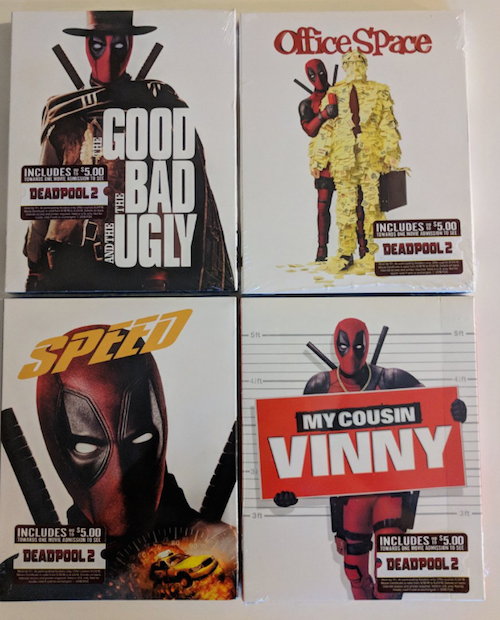 People are psyched about the opportunity to grab these collectibles, but they seem to be in short supply:
It kinda is, for the true fans.
It actually would be fun to see Deadpool in some of these movies, but he is also literally everywhere else right now. He even popped in to take over Stephen Colbert's monologue on Tuesday night, on The Late Show with Stephen Colbert.
"You're not gonna believe this but Donald Trump is in the news. The administration is still dealing with the fallout from announcing that the U.S. will be pulling out of the Iran deal," Deadpool quips. "It's Trump's biggest pulling out blunder since Eric."
Also, be warned, he spoils the end of Avengers: Infinity War.
The film is out this weekend, and we will finally be free of all this Deadpool marketing, but I think we might actually miss it?
He's a charmer with armor.