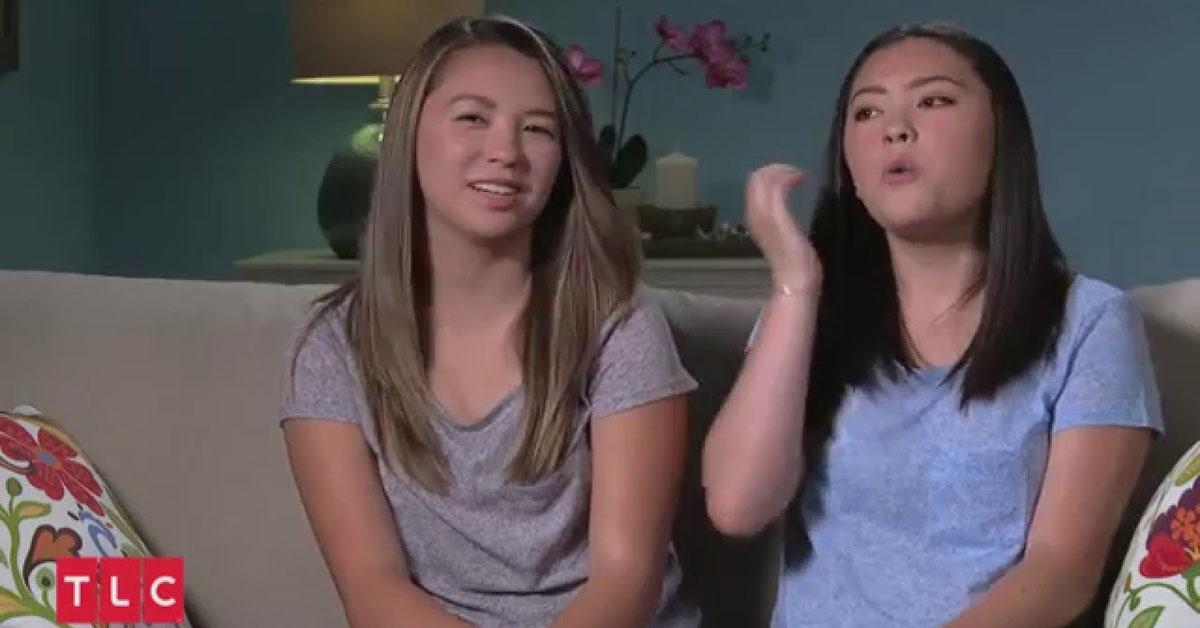 Jon and Kate Gosselin's Twins Mady and Cara Are Officially 18!
By Anna Quintana
When Jon and Kate Gosselin welcomed sextuplets in 2004, they made headlines — and it wasn't long before TLC offered the family a reality show. However, before Jon and Kate welcomed six babies at one time, they were the proud parents of twin girls, Madelyn (Mady) and Cara.
During their 11 seasons on Jon and Kate Plus 8, Mady and Cara were the perfect big sisters to their younger siblings, Aaden, Alexis, Leah, Collin, Hannah, and Joel (now 14 years old). Fast forward to 2018, and it's hard to believe that the girls are celebrating their 18th birthday.
"HAPPY 18th Birthday, Cara and Madelyn! There are no words to describe how proud I am of you both. Despite the many turbulent times you've had to deal with so far in life, you have emerged as wise, level-headed, reasonable, forgiving, loving, kind and absolutely brilliant ADULTS," Kate captioned an emotional post on Instagram. "I can say that I've poured endless love into you and fought tooth and nail for the best for you, but I cannot possibly take credit for the truly wonderful humans (adult humans!) you have become! You will thrive in life, I am certain, and I will still be with you every step of the way going forward, continuing to guide you and love you. I love you both so very very much and I wish peace, happiness and the great successes I know are coming your way!"
Just like most teenage girls, Mady and Cara had their rebellious stage. Like that one time during an interview on The Today Show when they refused to respond to any questions. When asked by the host Savannah Guthrie if they were doing OK, they just sat their silently, prompting Kate to explain. "They get really frustrated that people assume certain things in our house and they always say, 'But that's not how it is, mommy. Why do they say that about us?'" Kate said at the time. "They're just really regular, every day, awesome teenagers."
Since then, they have changed a lot. Unfortunately, they are still practicing the silent treatment when it comes to their estranged father, who they no longer talk to. "He makes it seem like we're being kept from him, which is insane," Mady told People magazine. "He should maybe spend some time thinking about why we don't want to see him, and maybe realize that if he ever does want a relationship with us, talking about us on TV is not the way to make that happen."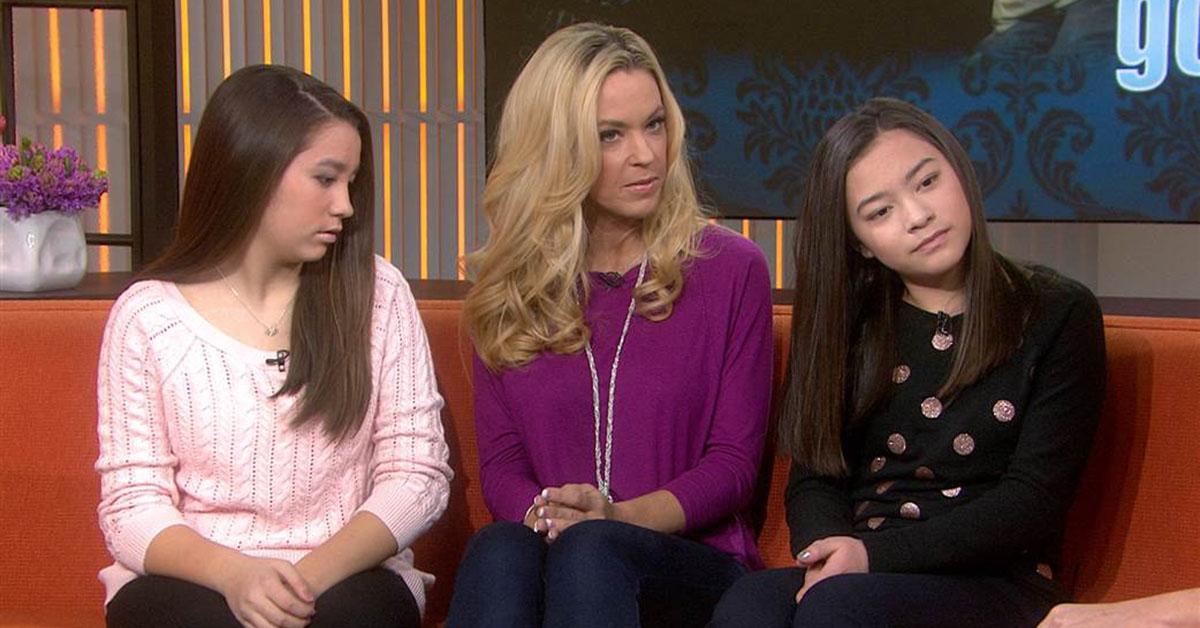 She continued, "He doesn't even know us. How can he dare to talk about us?" Ouch. However, that did not stop Jon from wishing his oldest daughters a happy birthday on social media... In Jon's defense, he blames Kate for the estrangement.
"I see Mady," he explained to Entertainment Tonight. "Like, when I drop the kids off, Mady comes down and I talk to her like, 'Hey, how's school?' but they haven't been to my house, or stayed at one of my houses, in three years. Regardless of what Mady and Cara said about me, I know they love me," he adds. "I know my mom's talked to them, so I know maybe there will be a relationship down the road, you know, when they're adults and they figure out the truth."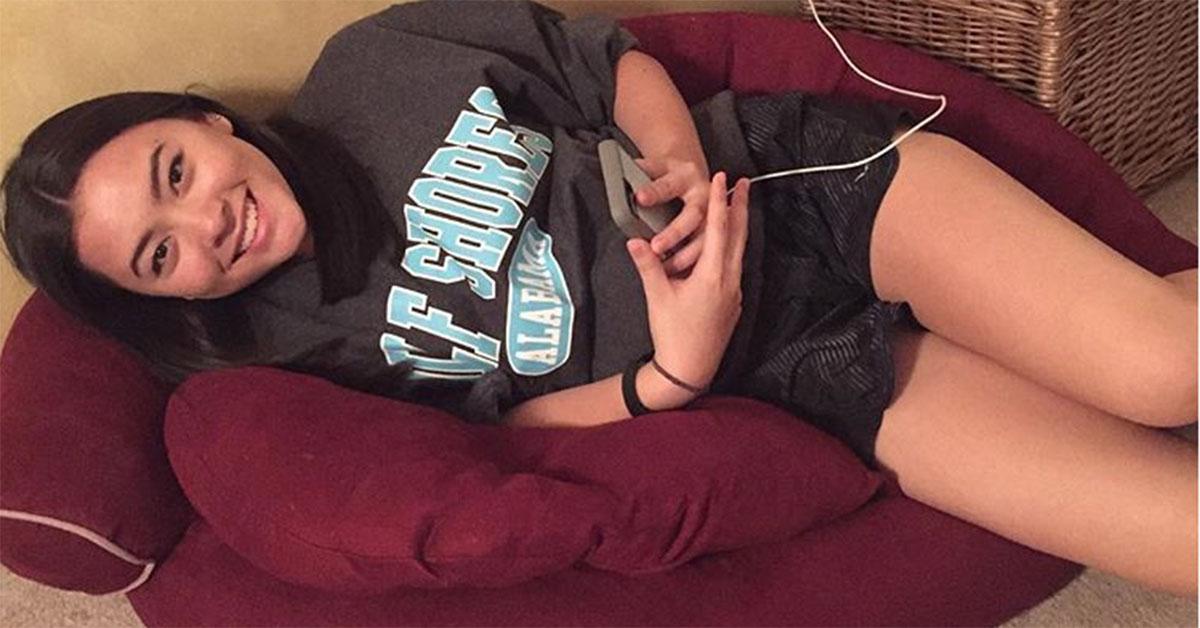 So, what's next for Mady and Cara now that they are officially adults? Fans can watch out for the girls on their mom's upcoming reality show, Kate Plus Date. "Now that they're older and talking about dating and how they're all gonna get married someday … it became apparent: they want someone for me. They want me to have somebody in my life," Kate said of Mady and Cara's involvement in the show.
Custody drama aside, with graduation just around the corner, Mady and Cara are busy preparing to go away for college — and Kate is already dreading the emotional moment. "My heart hurts because you're almost adults and will soon leave for college, yet it smiles because I am seeing who you've become: brilliant, beautiful, kind, caring, logical, responsible, empathetic, honest, amazing individuals," she wrote earlier this year. Someone get Kate a tissue ASAP!