Amy Long From 'Family By the Ton' Is Literally Unrecognizable Today
Amy Long from 'Family By the Ton' shows off her impressive weight loss on Instagram — see her today!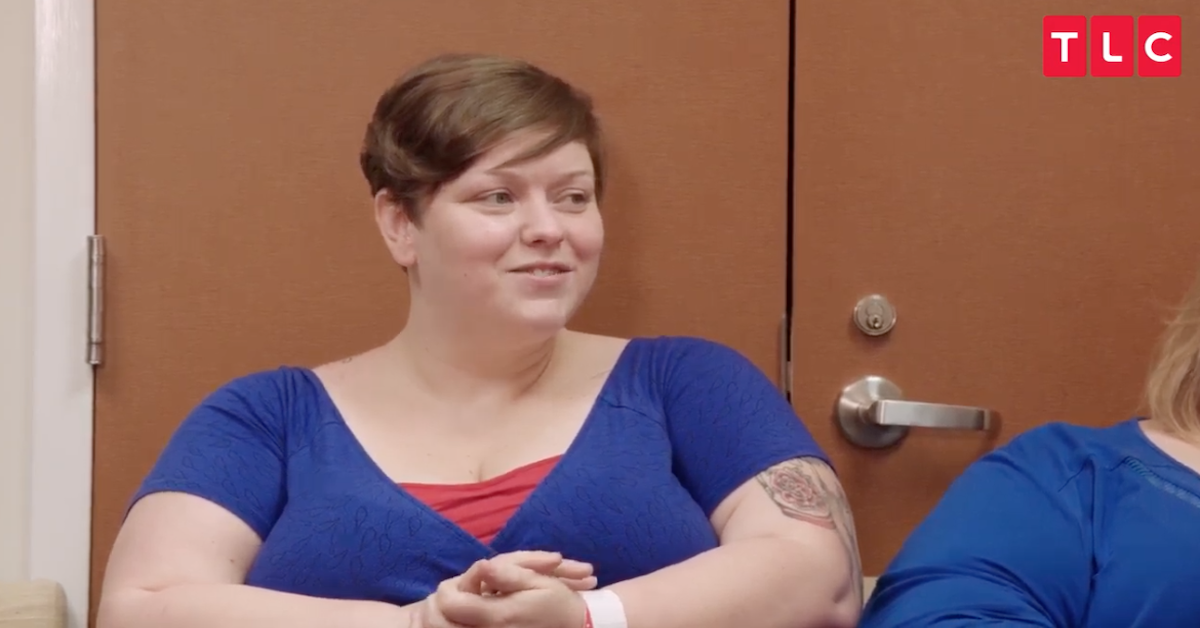 Tonight's the finale of Family By the Ton so viewers will finally get to see how far the King family have come on their journey to achieving healthier lifestyles during this evening's final reveal. Many are curious about Amanda and Casey King's cousin Amy Long, a grade school teacher who wanted to lose weight so she could be more active with her students.
Article continues below advertisement
As the youngest family member of the season, Amy saw first-hand what obesity did to her cousins and was determined to bring her weight down from 400 lbs — stat. But the idea of going under the knife for weight-loss surgery, especially considering the possibility of dying on the operating table, was almost too much for Amy to handle.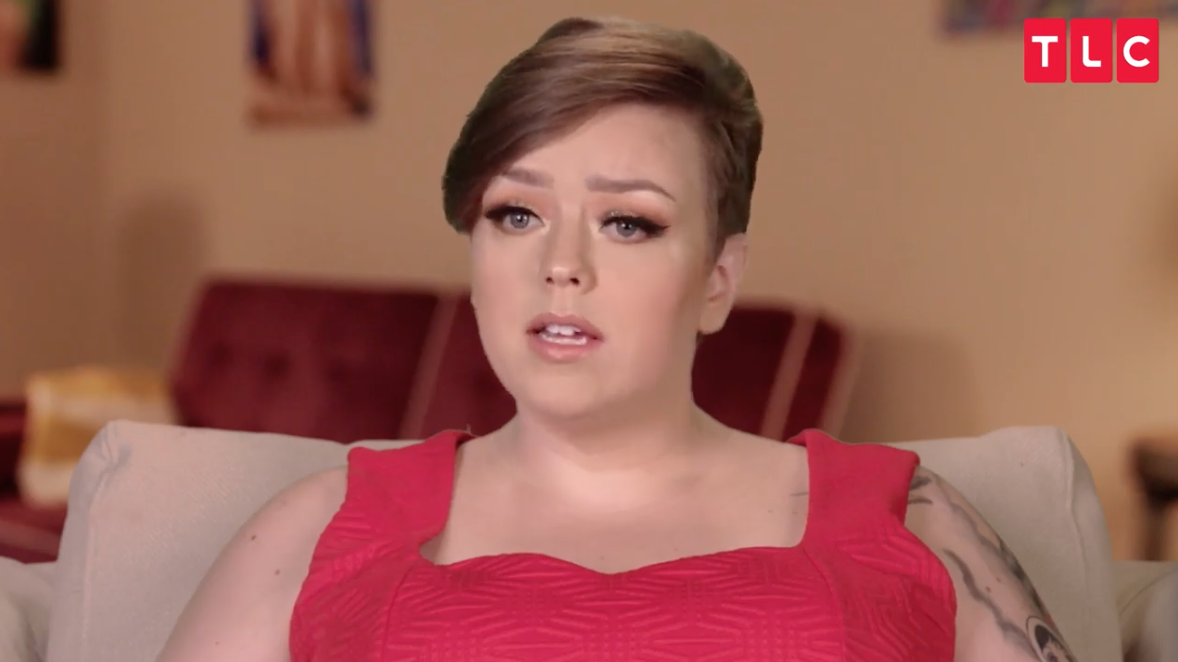 Article continues below advertisement
"There definitely is a part of my mind telling me, 'Hey, you could not wake up from this,'" Amy said while freaking out about the surgery. "Is this going to be the last hug I give my mom? The last hug I'm going to give my grandmother and my aunt?" Plus, it didn't help that the teacher-cum-makeup artist was feeling extra pressure to put on a good face for the rest of the family.
"I know if I freak out now, he's going to crumble," she said about her needle-phobic cousin Casey. "My head is going a million miles an hour. I'm freaking out."
So, how is Amy doing now?
Since filming for Season 2 of Family By the Ton ended back in June of 2018, we were able to follow Amy's progress and see how she's doing today.
Article continues below advertisement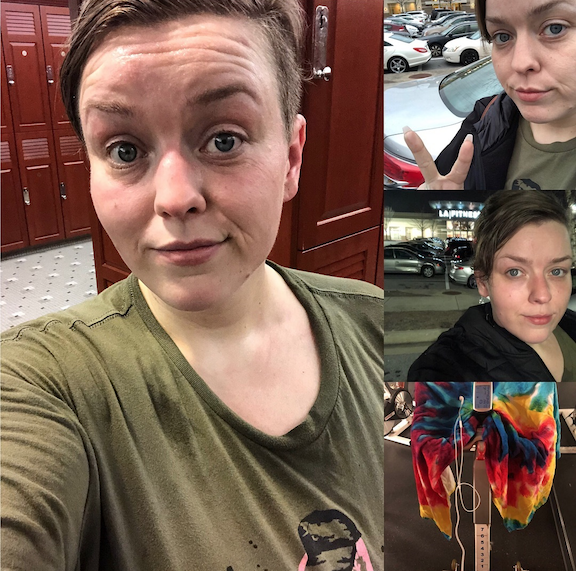 And honestly, she doesn't even look like the same person we met at the start of the season. After initially posting a "We all start somewhere!" pic right around the time they finished shooting, it seems from her Instagram that she's totally committed to the fitness lifestyle these days.
Article continues below advertisement
Not only will she be able to keep up with her students these days, she might even be outrunning them soon. Some of her star pupils are even encouraging their favorite teacher with adorable hand-written notes and motivational mugs.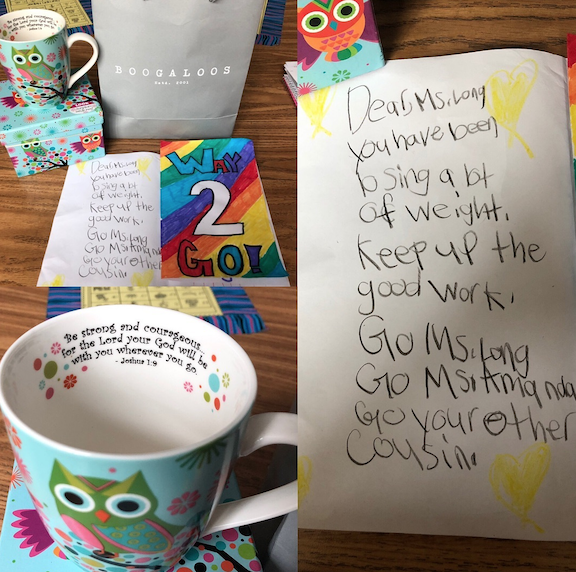 Article continues below advertisement
"Dear Ms. Long, You have been losing a lot of weight," read a handwritten note she shared on her page. "Keep up the good work. Go Ms. Long! Go Ms. Amanda! Go your other cousin." We're actually melting at how cute this is.
Amy also posts regularly about her workout routine and is super encouraging to her devoted followers. When she shared post-workout pictures the other day with the caption, "Doubled up with my Monday werrrrkout. No one said this was gonna be pretty..." one of her followers shared how she was struggling to lose 15 pounds.
Article continues below advertisement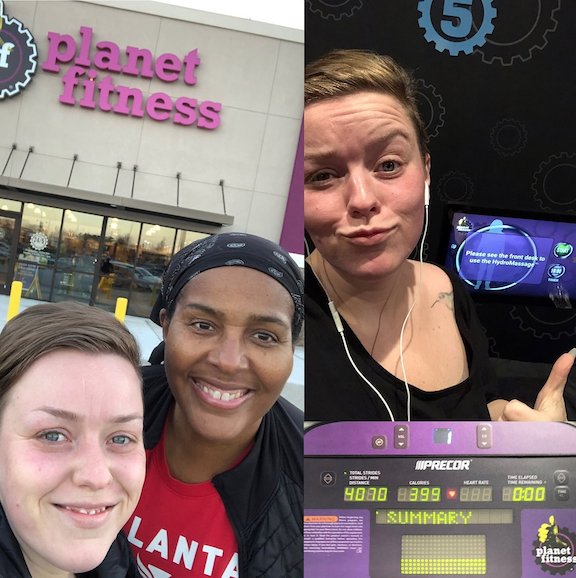 Amy was quick to pay her encouragement forward — and even invited her follower to join her fitness ventures. "You can do that easy!" she replied. "And then some! You should come work out!!"
Keep it up, Amy! Fans can follow her fitness inspo on Facebook and Instagram — Amy's also something of a makeup guru and you can take a look at some of her impressive makeovers here. We can't wait to see how the rest of the King family is doing.
Don't miss their big reveal on Family By the Ton Wednesdays on TLC at 10 p.m.