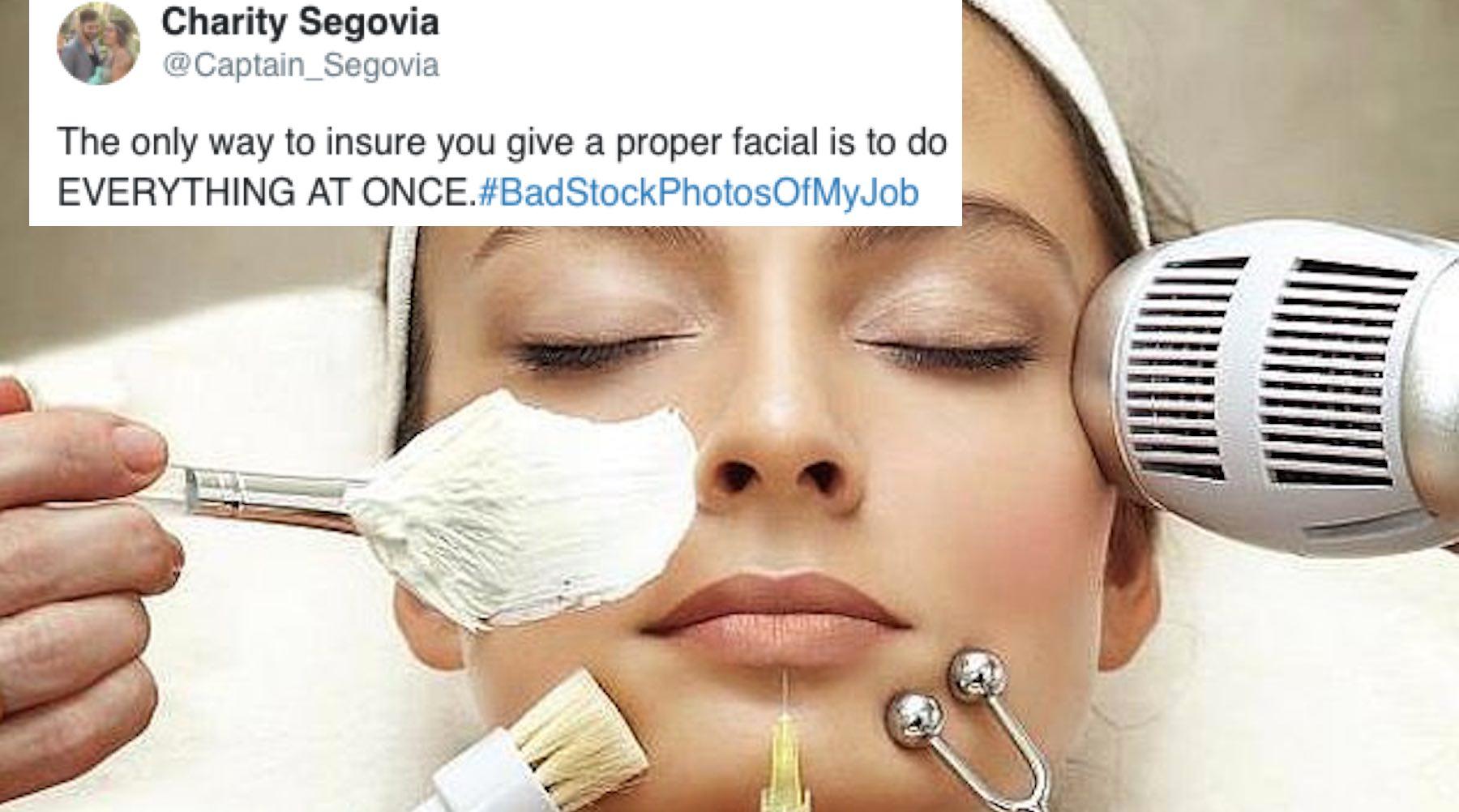 People Are Having A Lot Of Fun With Bad Stock Photos Of Their Jobs
By Aimee Lutkin
Every job can get repetitive at times — and there are days that that 9 to 5 life has you counting down the days until retirement. At times, that monotony (combined with really horrible bosses) has inspired many to just get up and quit in the most glorious ways possible. Like these people who submitted their resignation letters (or cakes) with style and absolutely no regrets. Or we can all quit our jobs and move to Italy to apply for a Nutella taste tester position. Seriously, it's a thing and the company is looking for "people who would like to learn how to taste cocoa, hazelnut grains, and other semi-finished sweet products."
But sometimes all we need a good viral hashtag to see our jobs in a new light and remember just how lucky you are to be doing something you like (most of the time). Luckily, the internet does not disappoint and the trending #BadStockPhotosOfMyJob has got people appreciating what their gigs are actually like, because the stock photo versions are too ridiculous. And when we say ridiculous, we mean absurd and hilarious all at the same time. Don't believe us? Just keep scrolling...
Everyone is sharing what the stock photo companies and photographers of the world think their average work day looks like, and it's pretty ridiculous.
We've got the weirdly sexual pics:
The insanely incompetent pics:
And a bunch that are just...confusing....
But one problem that popped up for women in certain careers was that they couldn't even really find a stock photo of another woman doing their job, bad or good:
Give the ladies some better options, stock photographers, so we can at least laugh instead of cry!