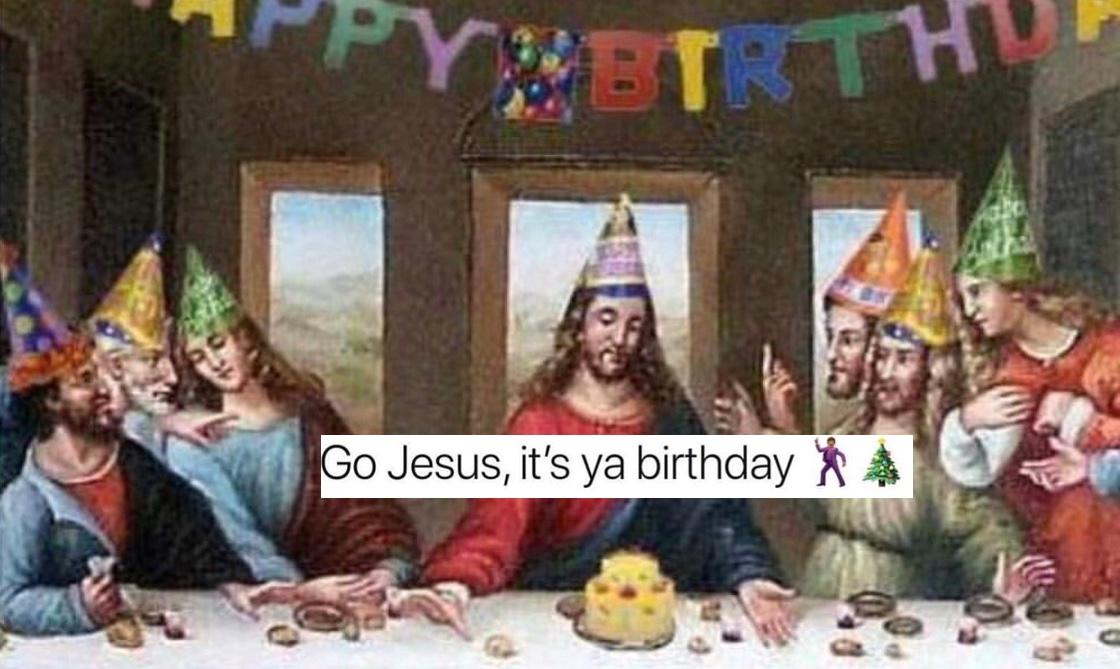 33 Christmas Memes That'll Make You Laugh Your Way Through Vacation
By Pippa Raga

Updated
Whoever you think you're fooling at work with your pre-holiday productivity, it isn't me. I know you've spent the last week reading articles that have nothing to do with whatever you do, and don't think I don't know at that this very moment, you're scrolling through memes on your phone while everyone around you thinks you're taking meeting notes.
Don't worry, your secret's safe with me. So safe, in fact, that I will ask you not to stop your unproductive streak so that I can brighten the rest of your day with merry Christmas memes that you might not have seen yet. 
From ugly sweaters and cats destroying Christmas trees to that incredible feeling of finally being released from the office for Xmas (or, tragically not), here are 33 memes that'll make your holidays a little cheerier, no matter what they have in store.
We all know someone who goes way too far with the spirit of the holidays.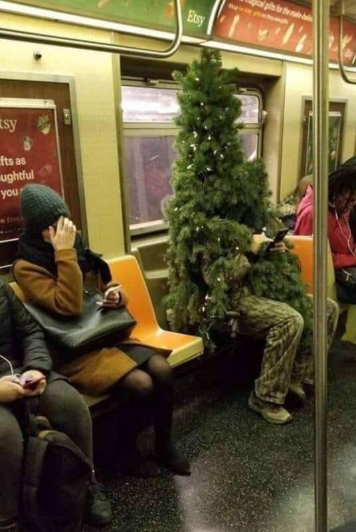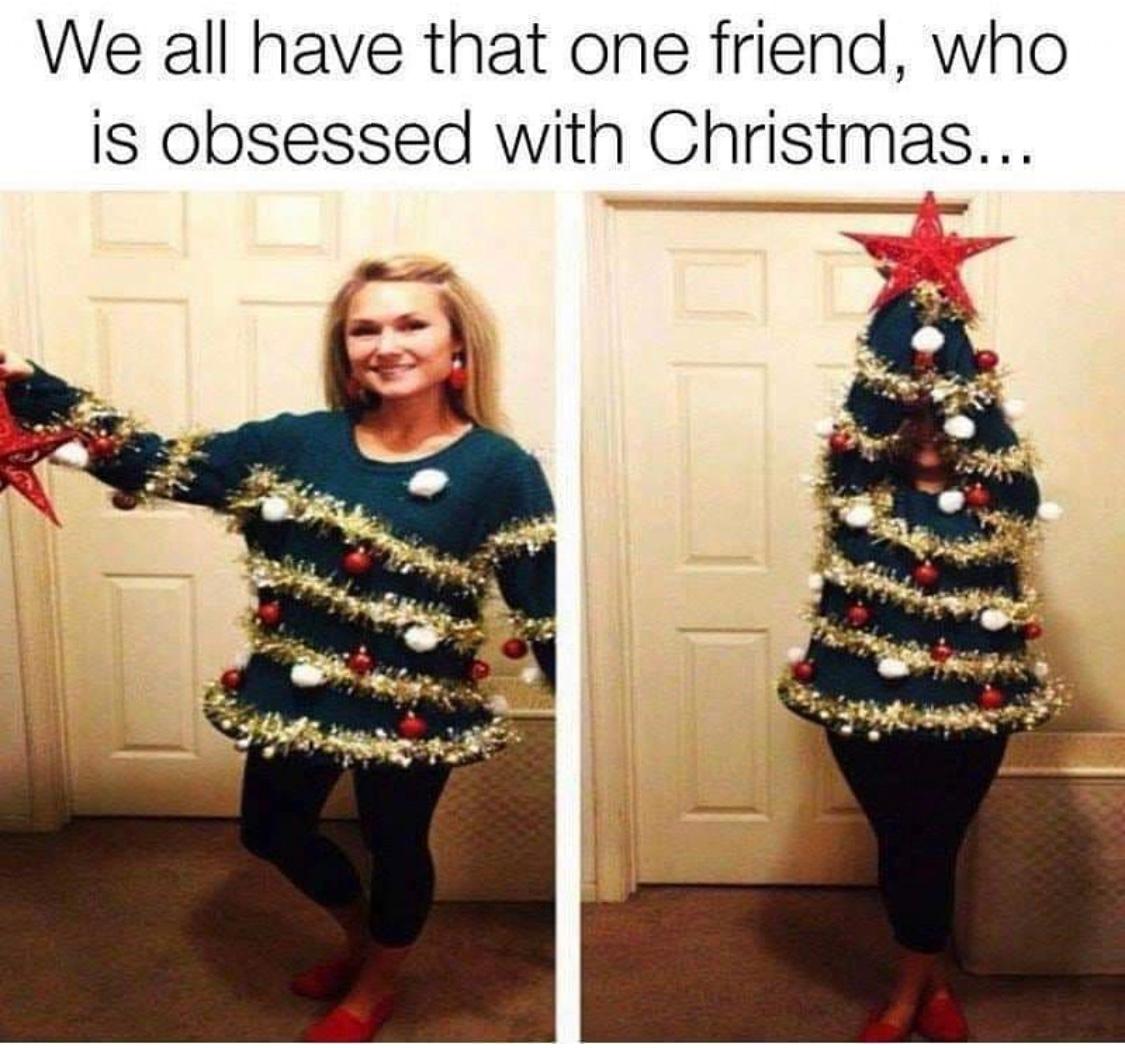 In Hollywood's celebrity circles, that friend seems to be Ryan Reynolds.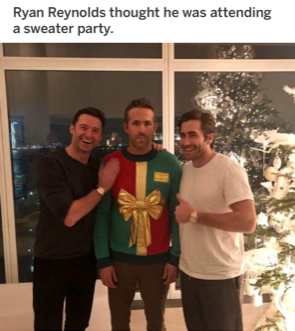 Meanwhile, you're like...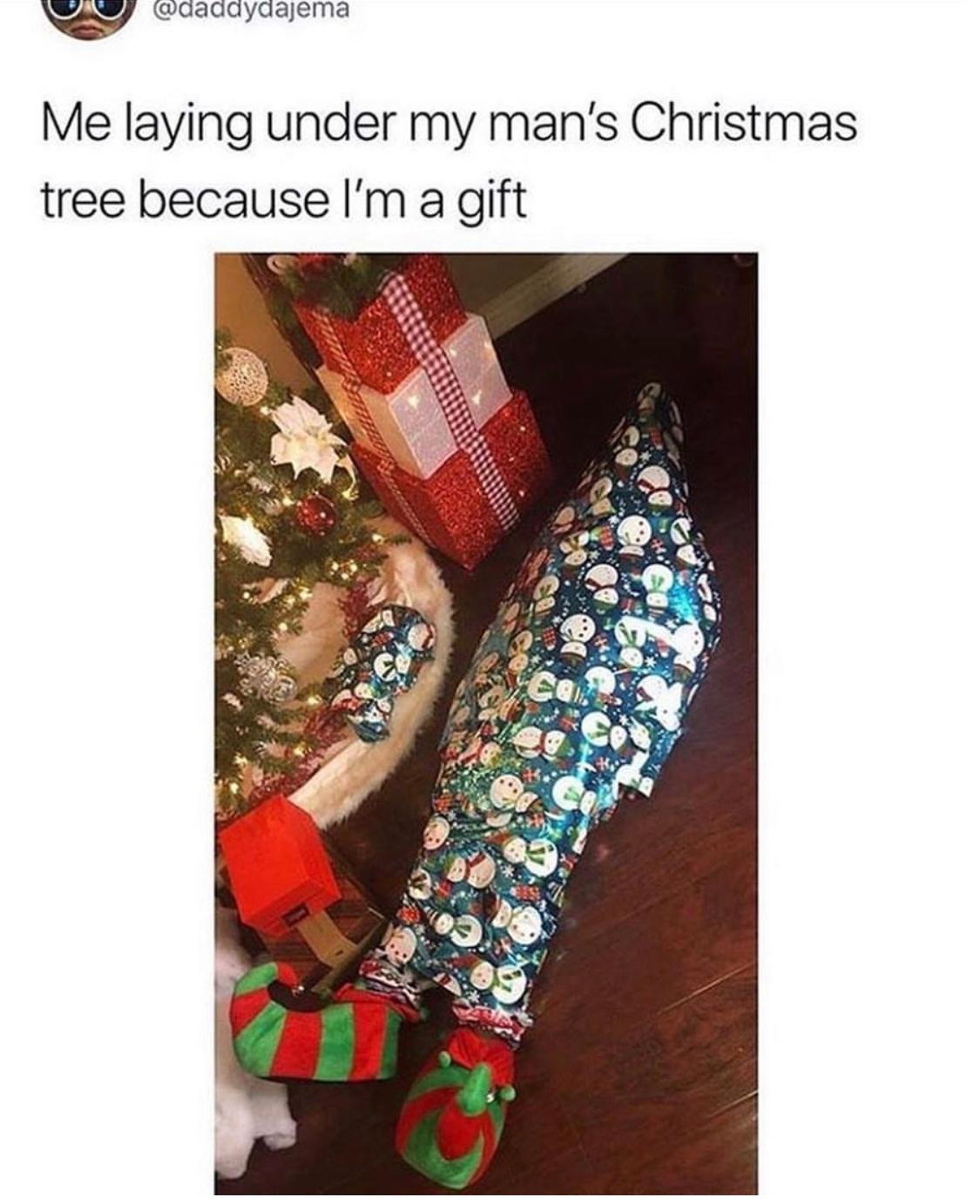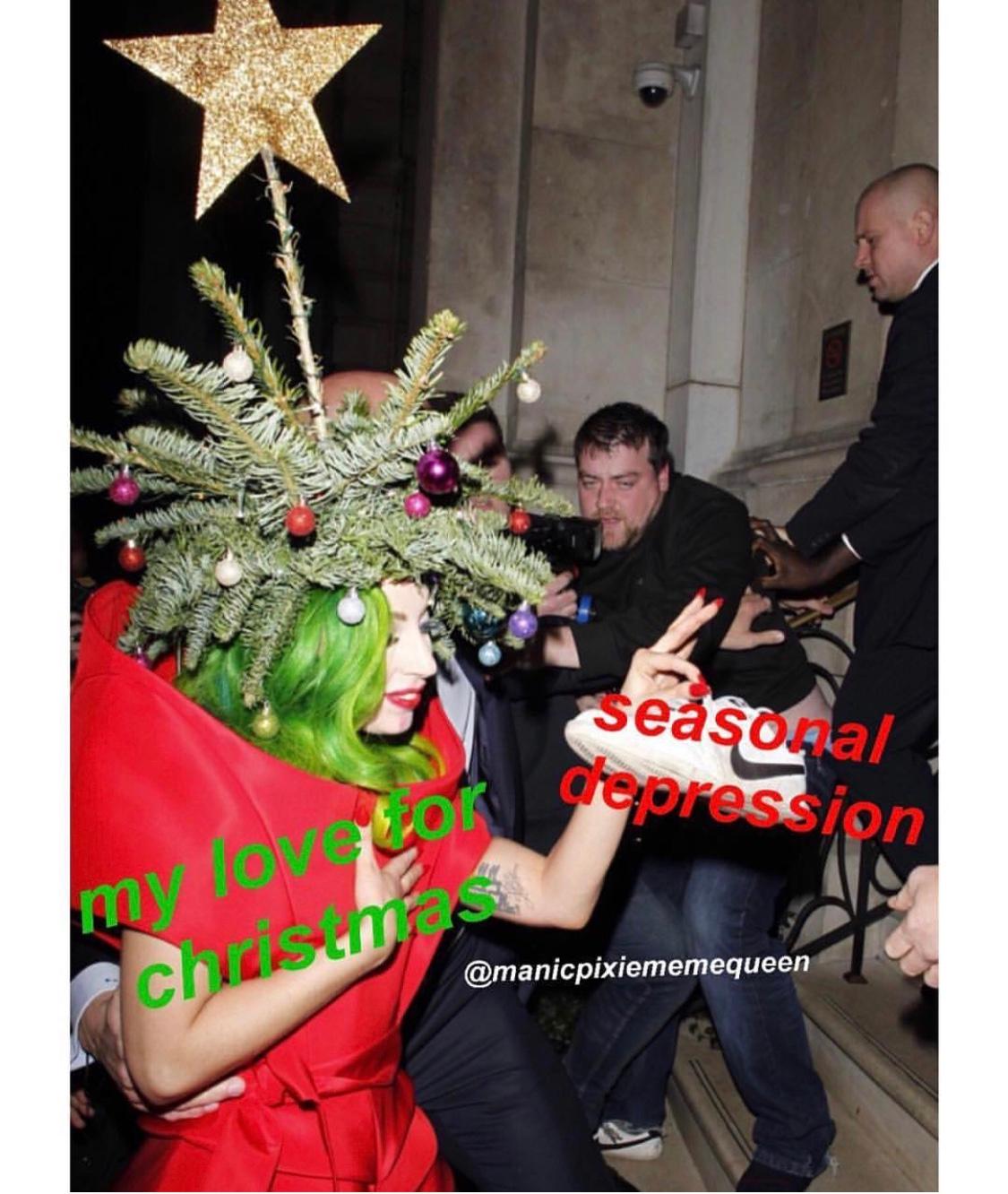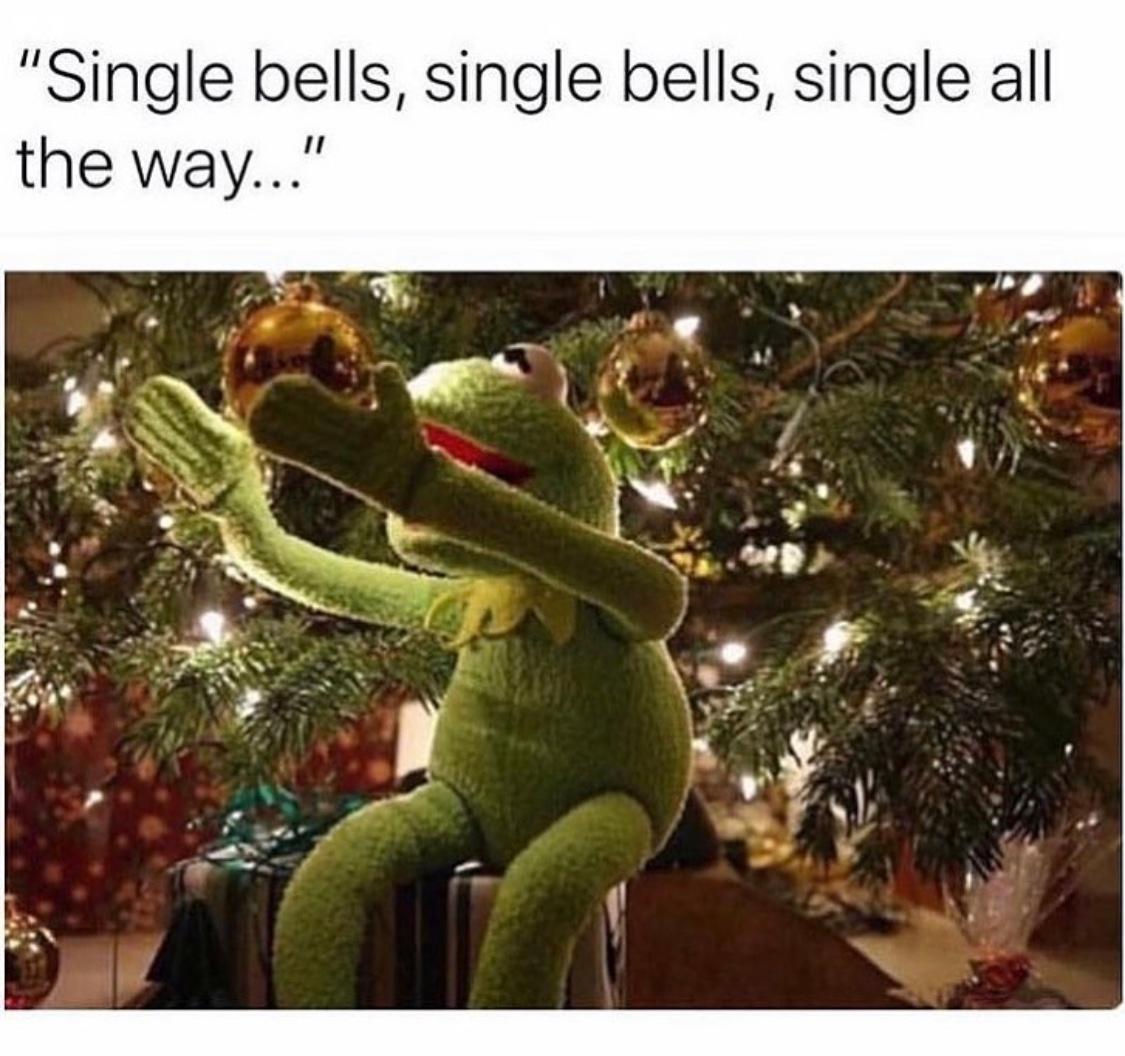 Because Christmas equals one thing: PRESENTS!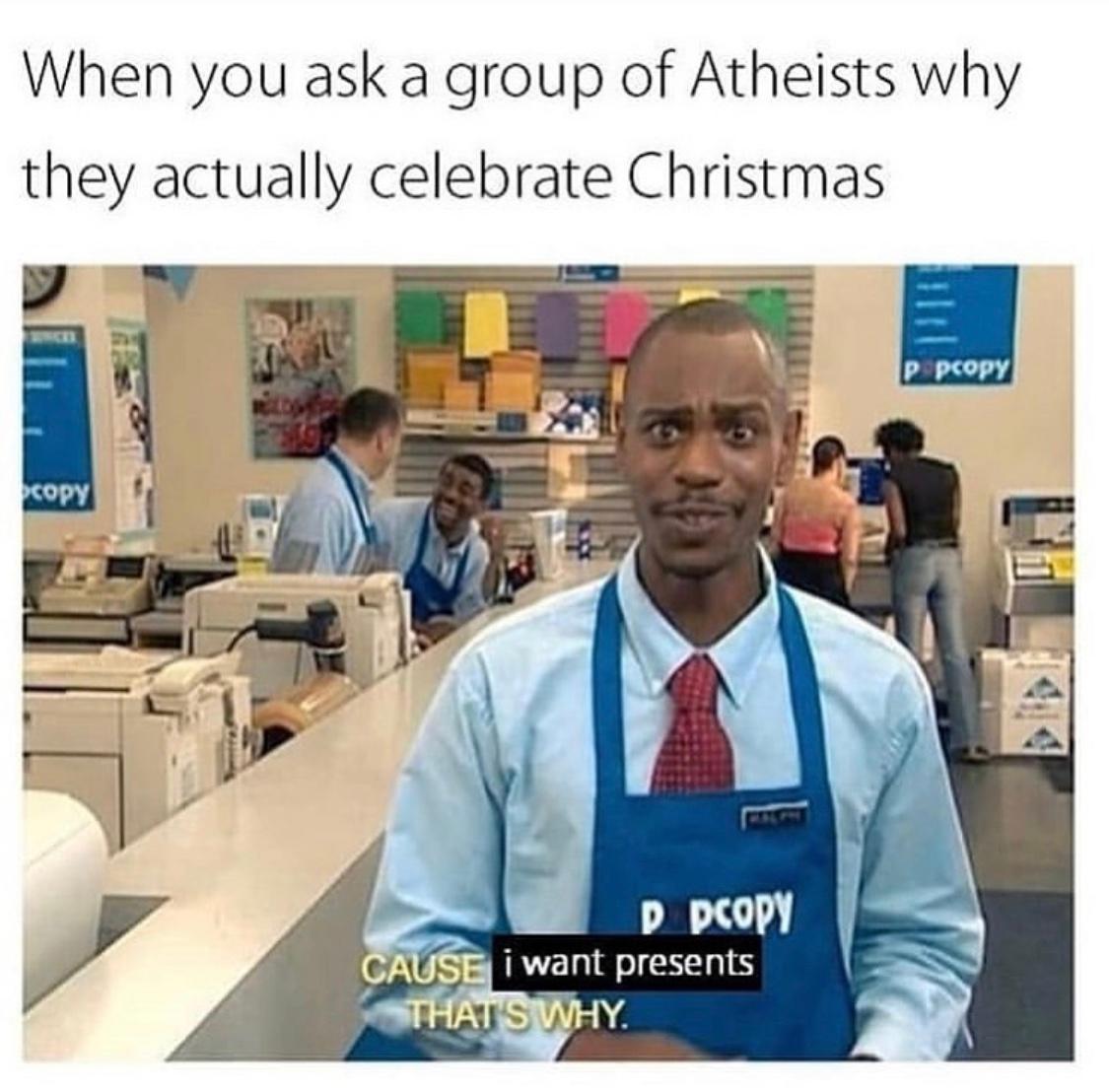 Which can get especially festive and funny if you're anything like me and can't keep a secret.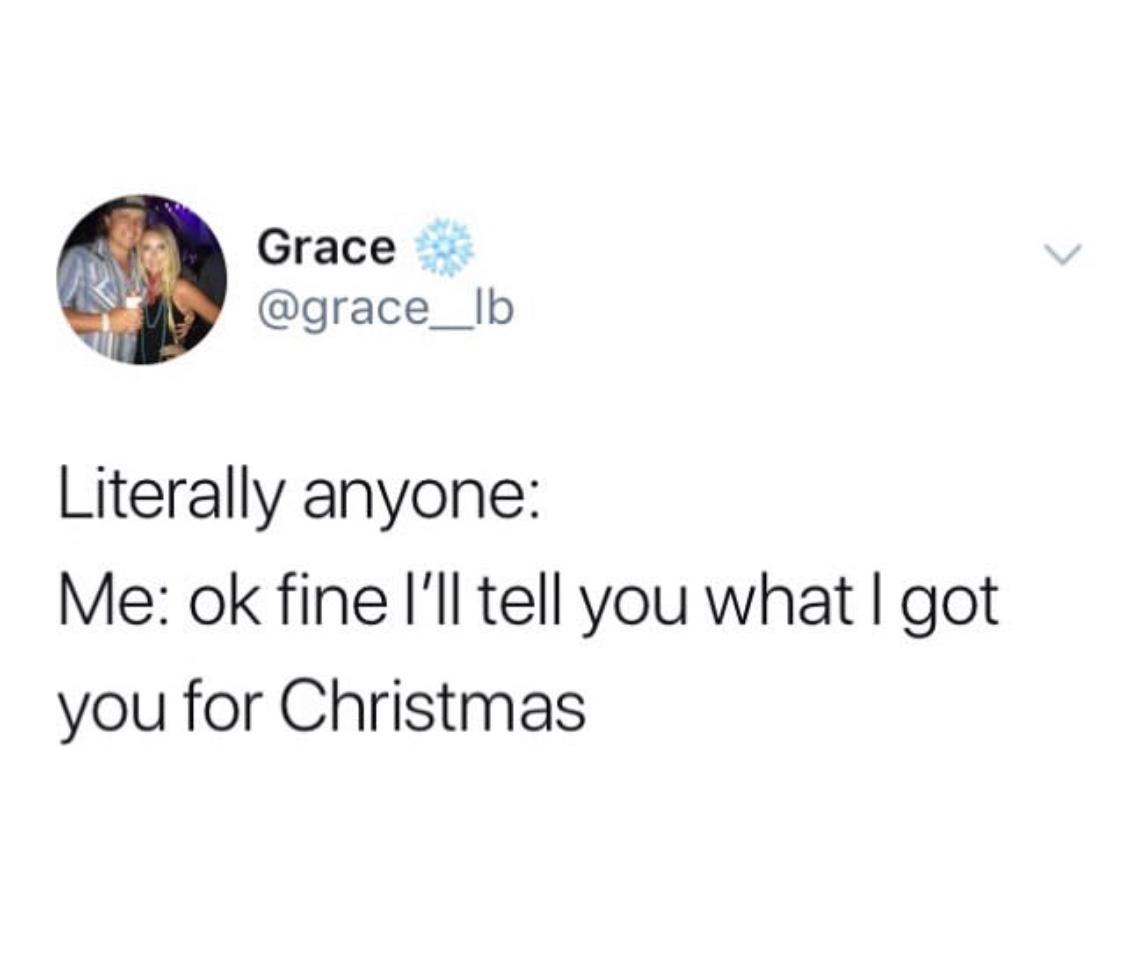 But looking at your bank account, you might just wish Christmas could take a raincheck.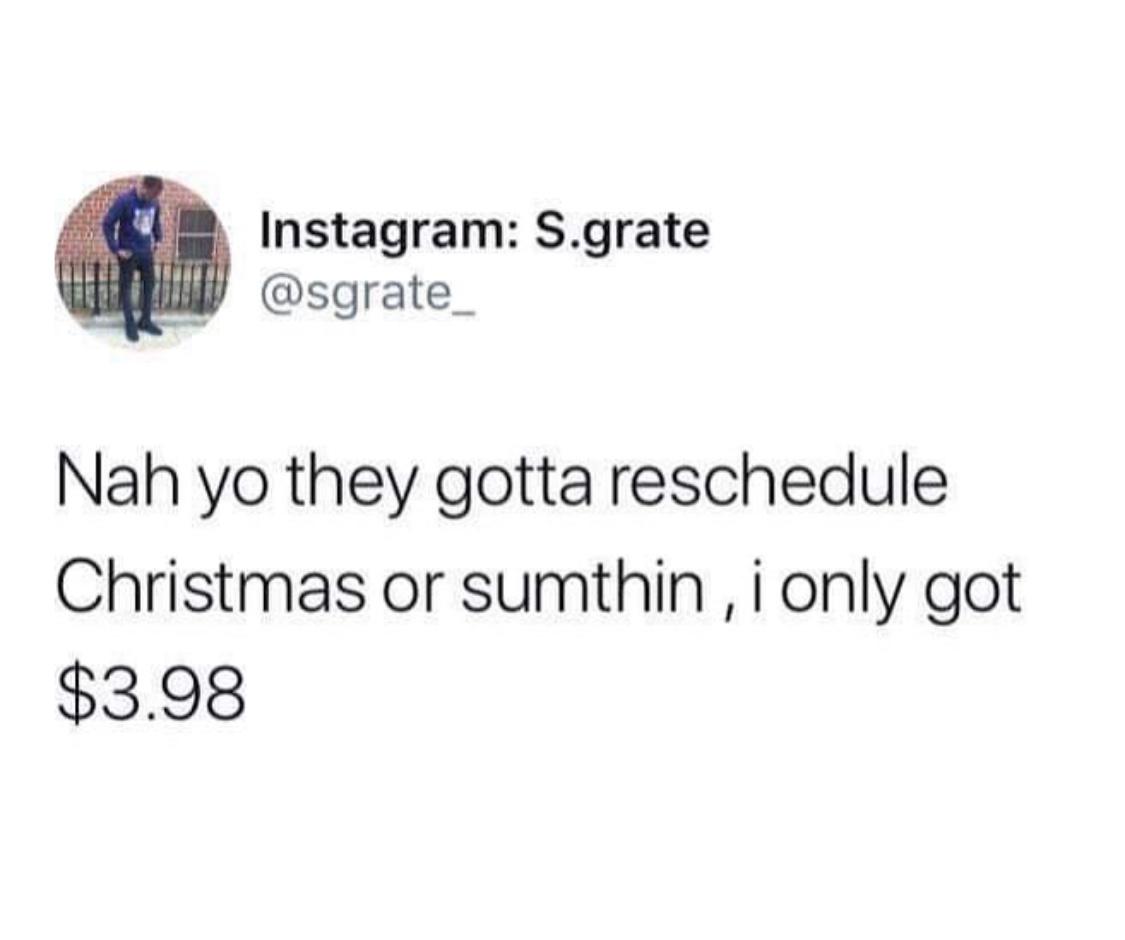 Even when there's a very simple explanation for why all your money's gone.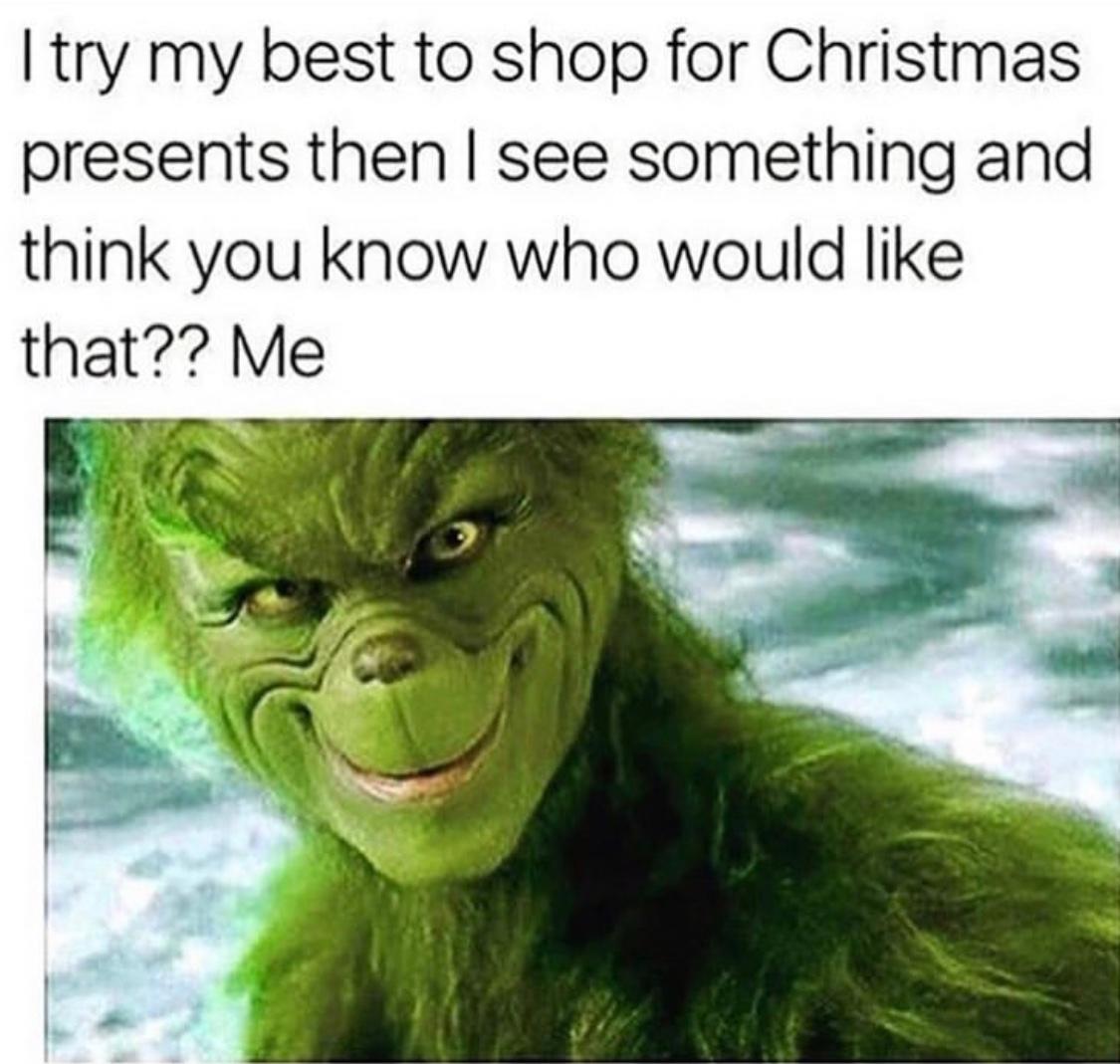 OK, the Christmas decorations also make the holiday pretty worth it.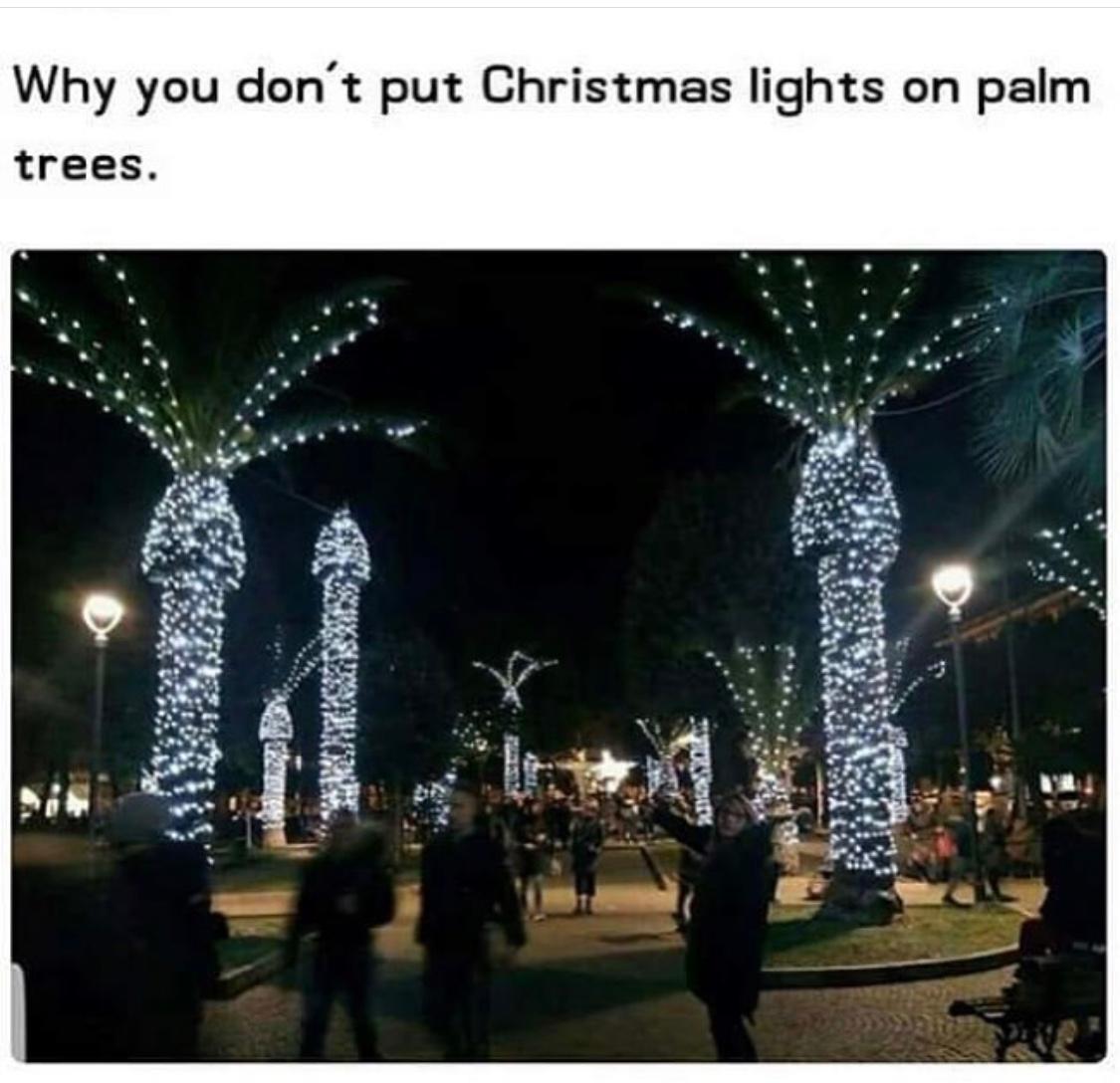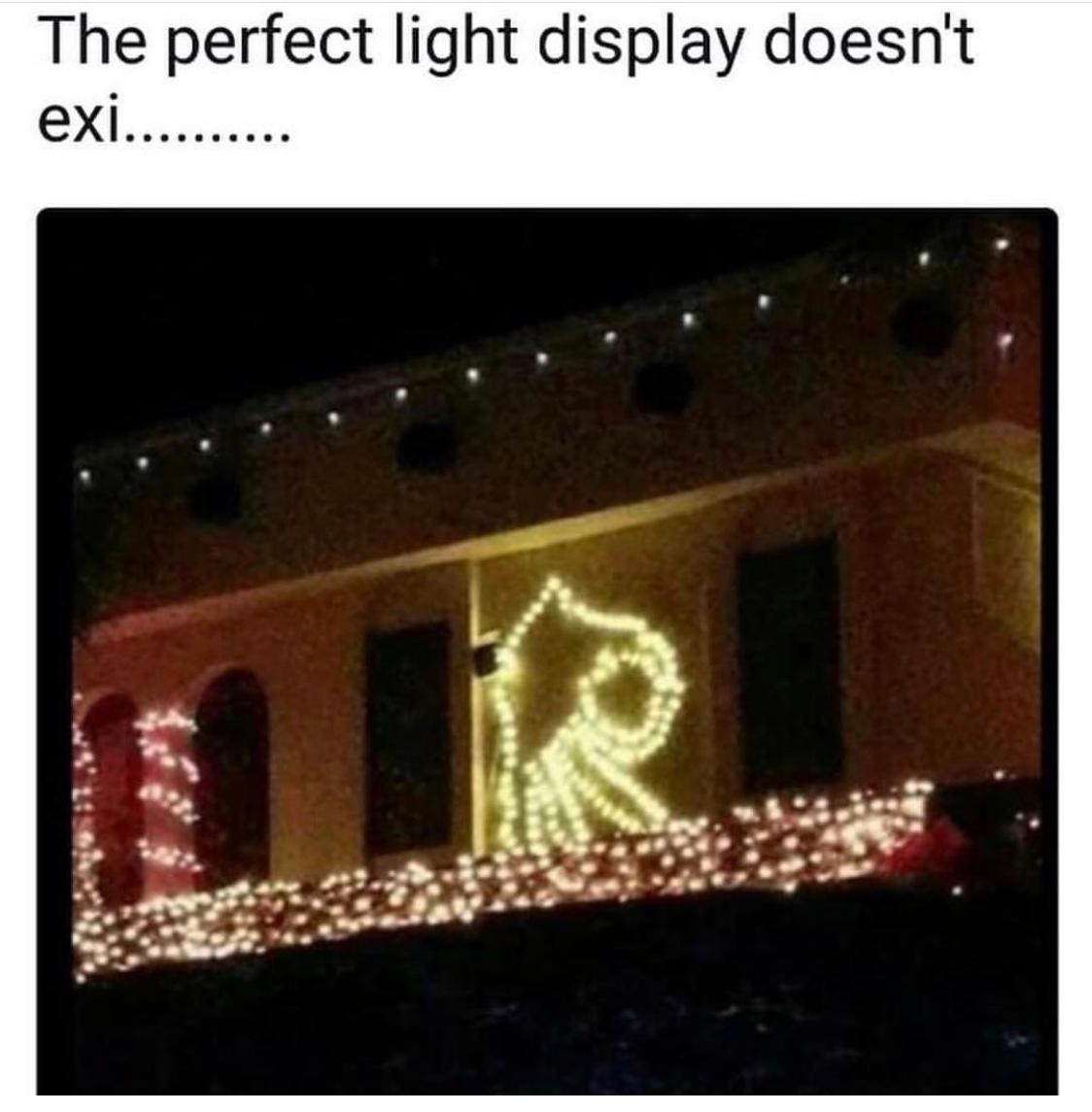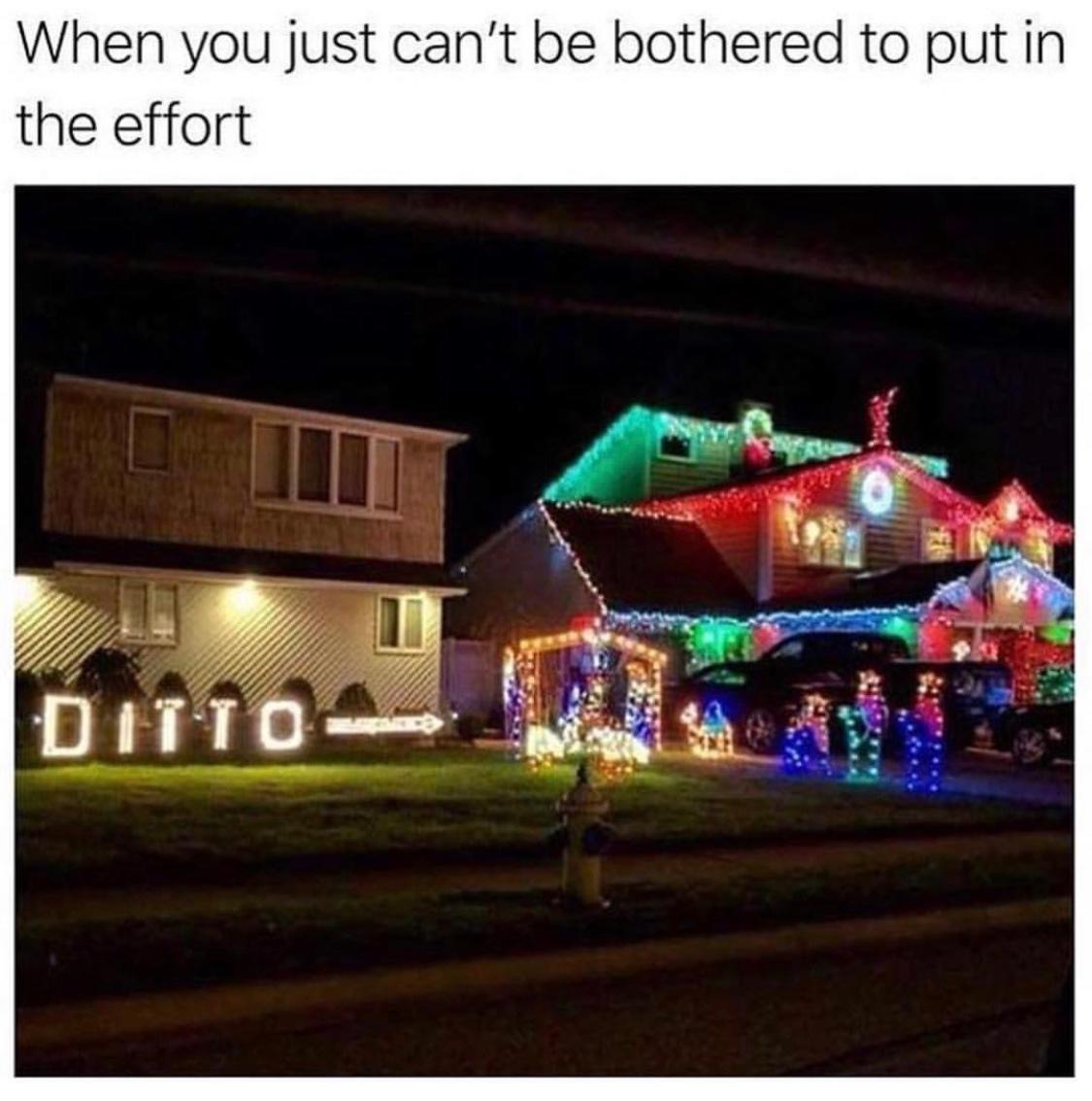 Which are somehow even more priceless when pets get involved. And by pets, we mean cats. And one spider.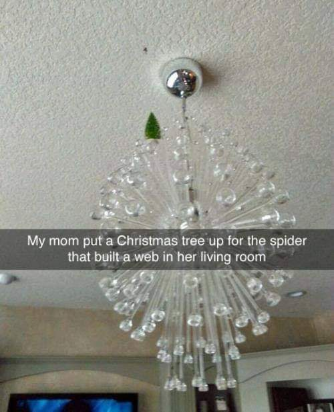 We all know how conniving and nefarious cats can be. But seeing them around Christmas trees is straight-up something else.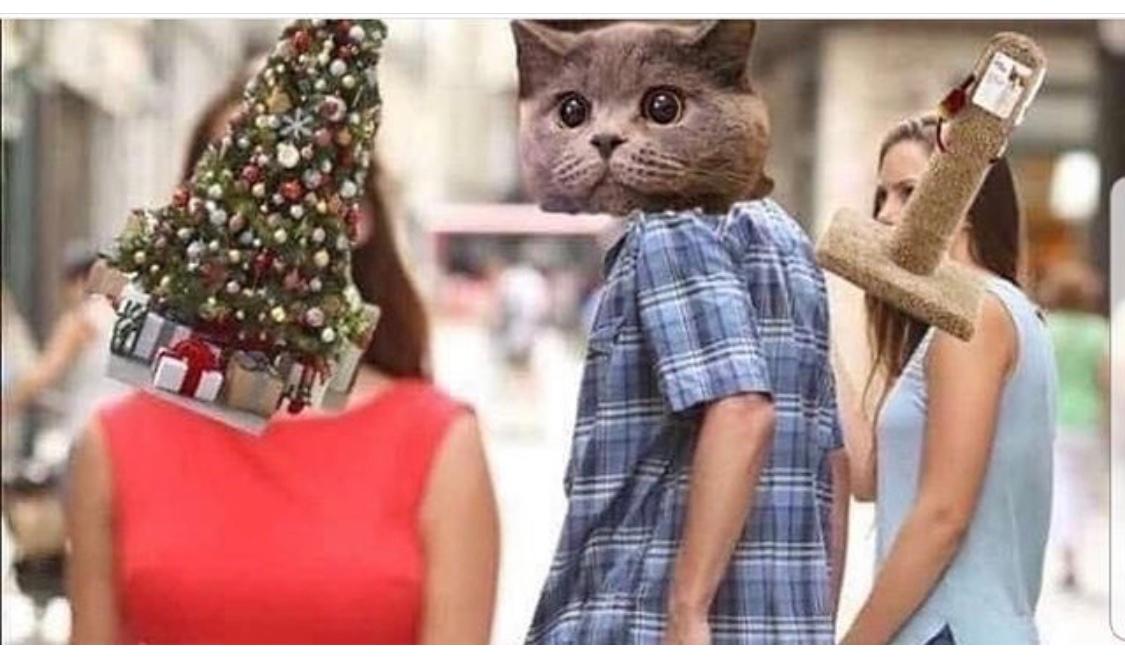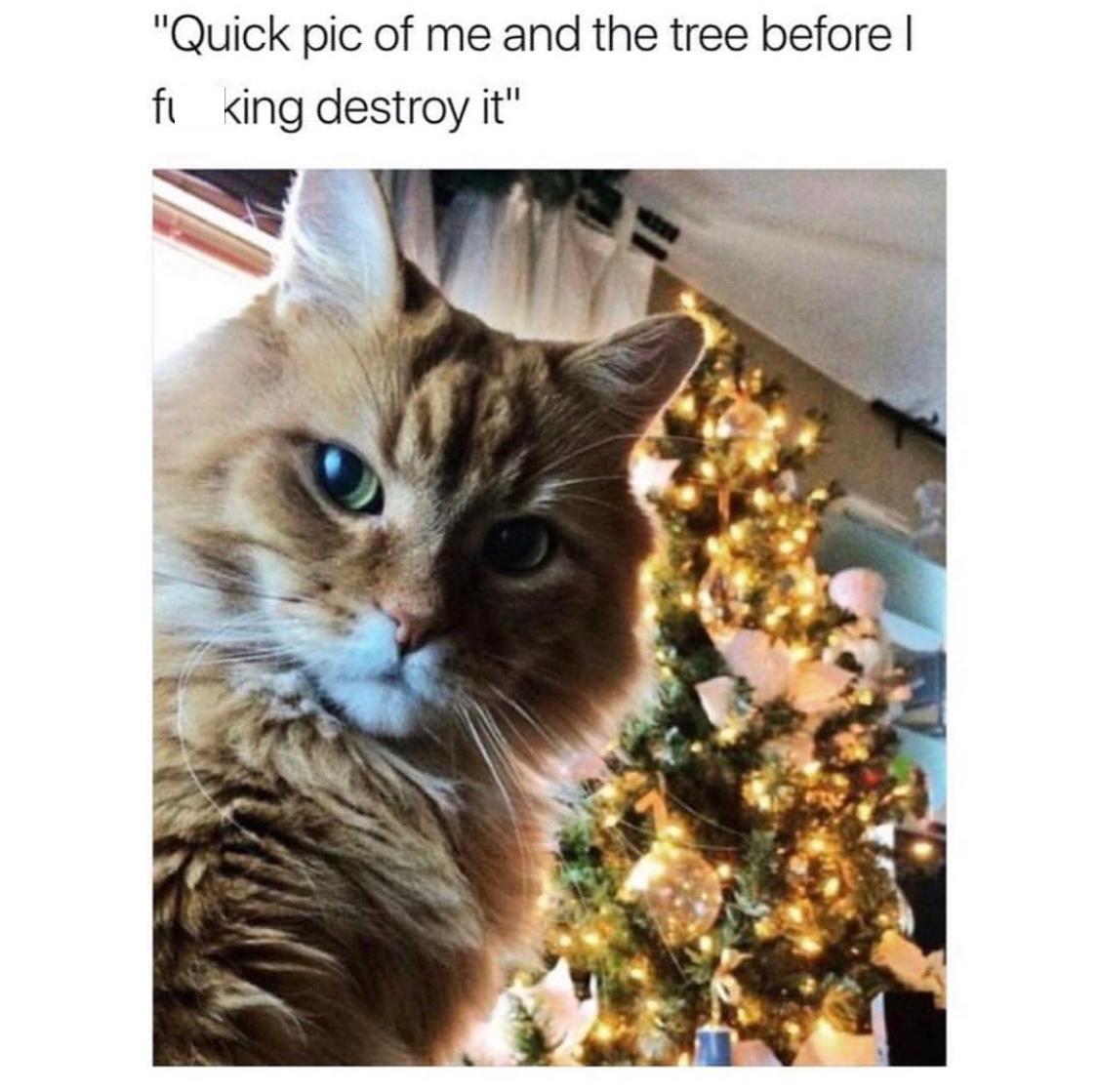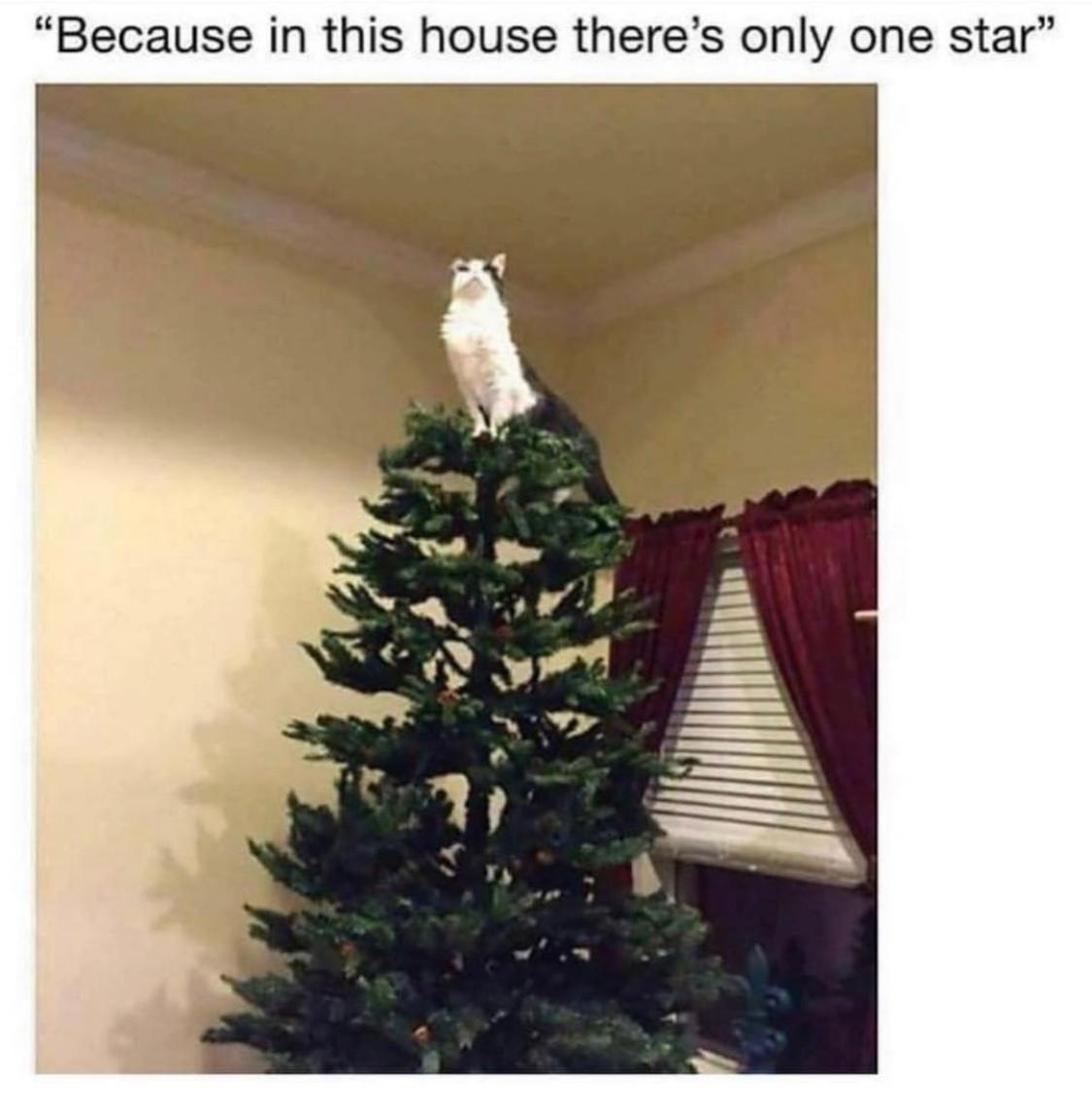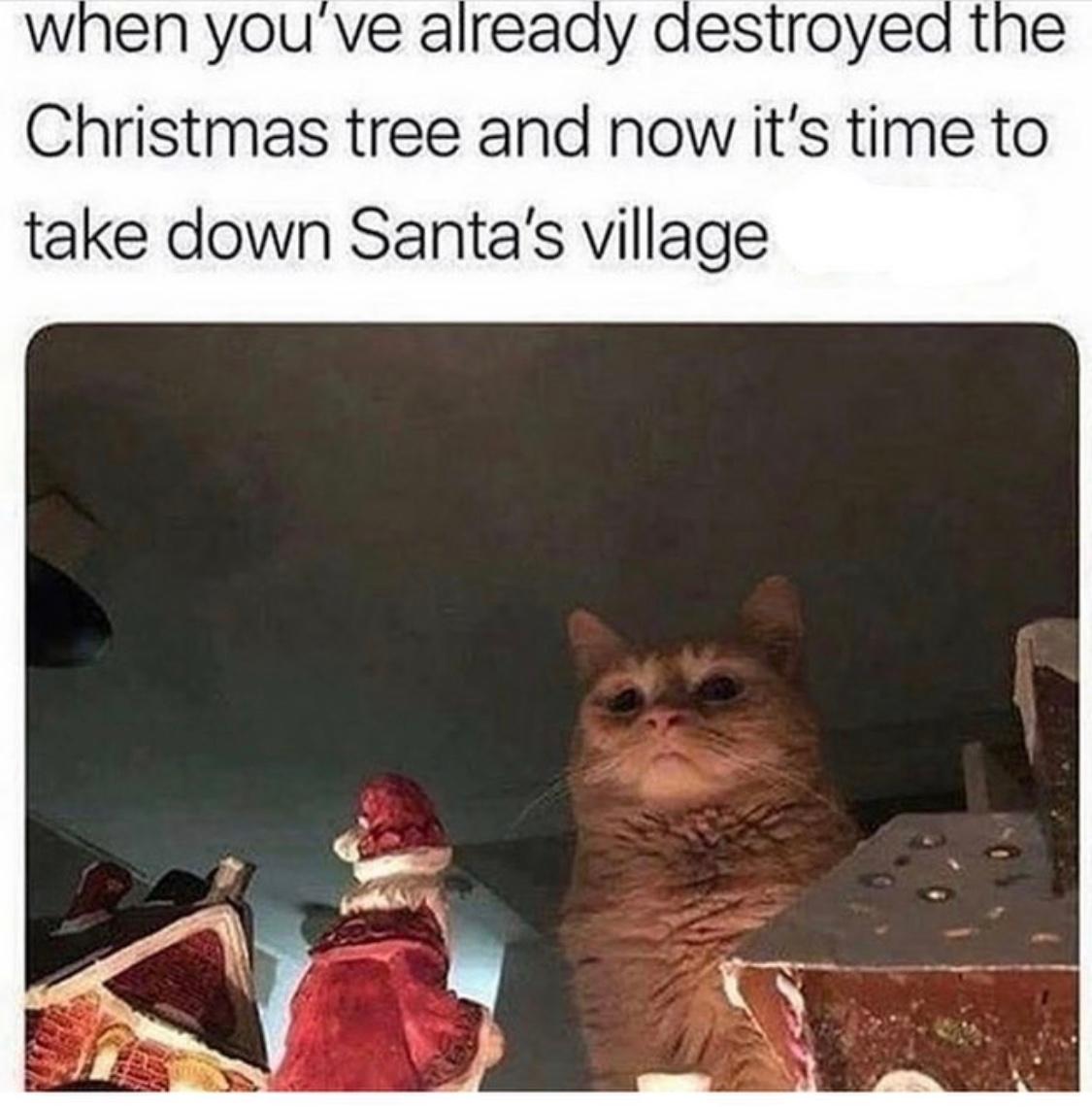 But a very wise mom came up with a solution this year. No more cats destroying Christmas trees on her watch. Even if it's painfully hard to decorate.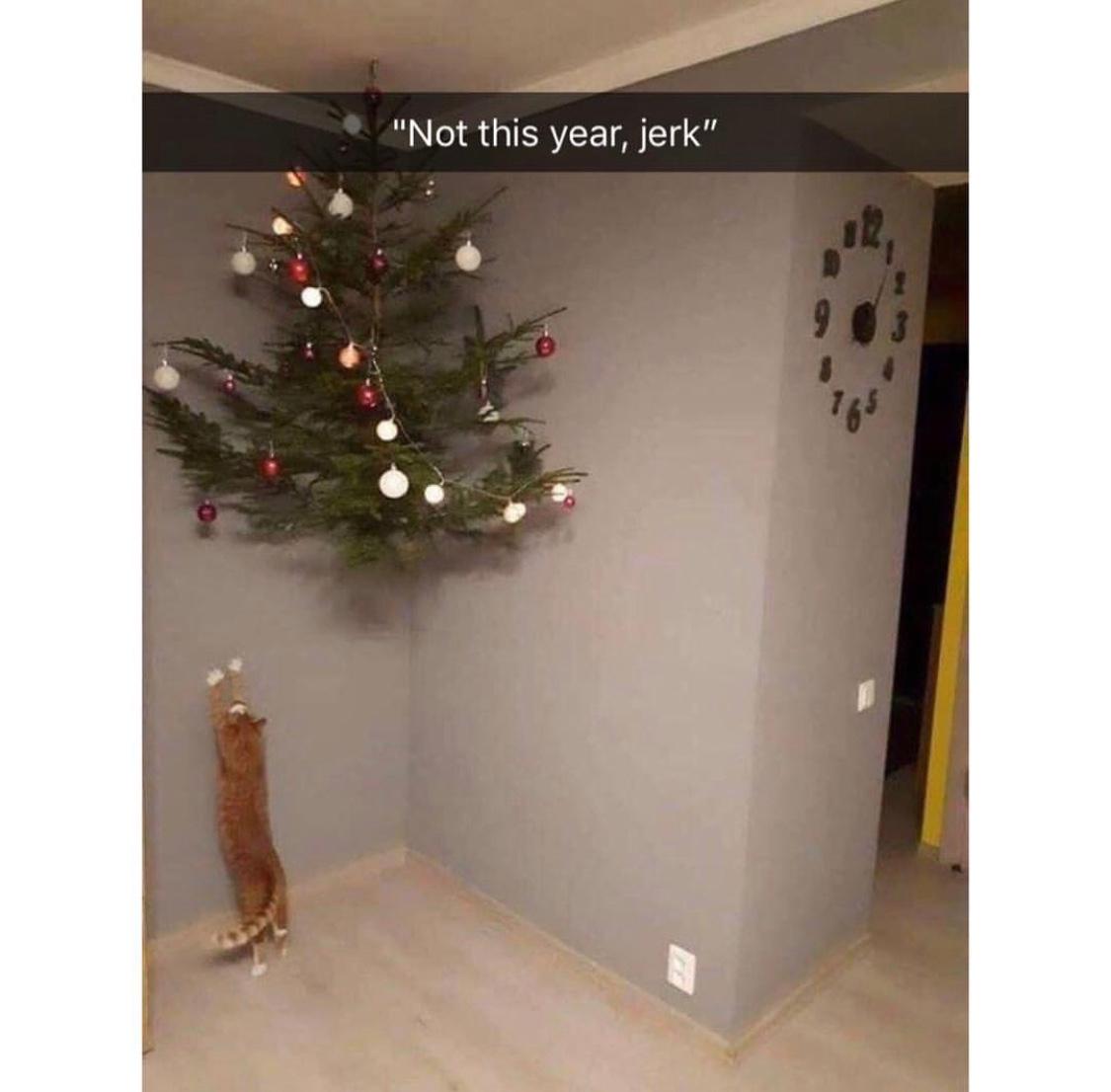 Because family is what makes the holidays worth it in the end.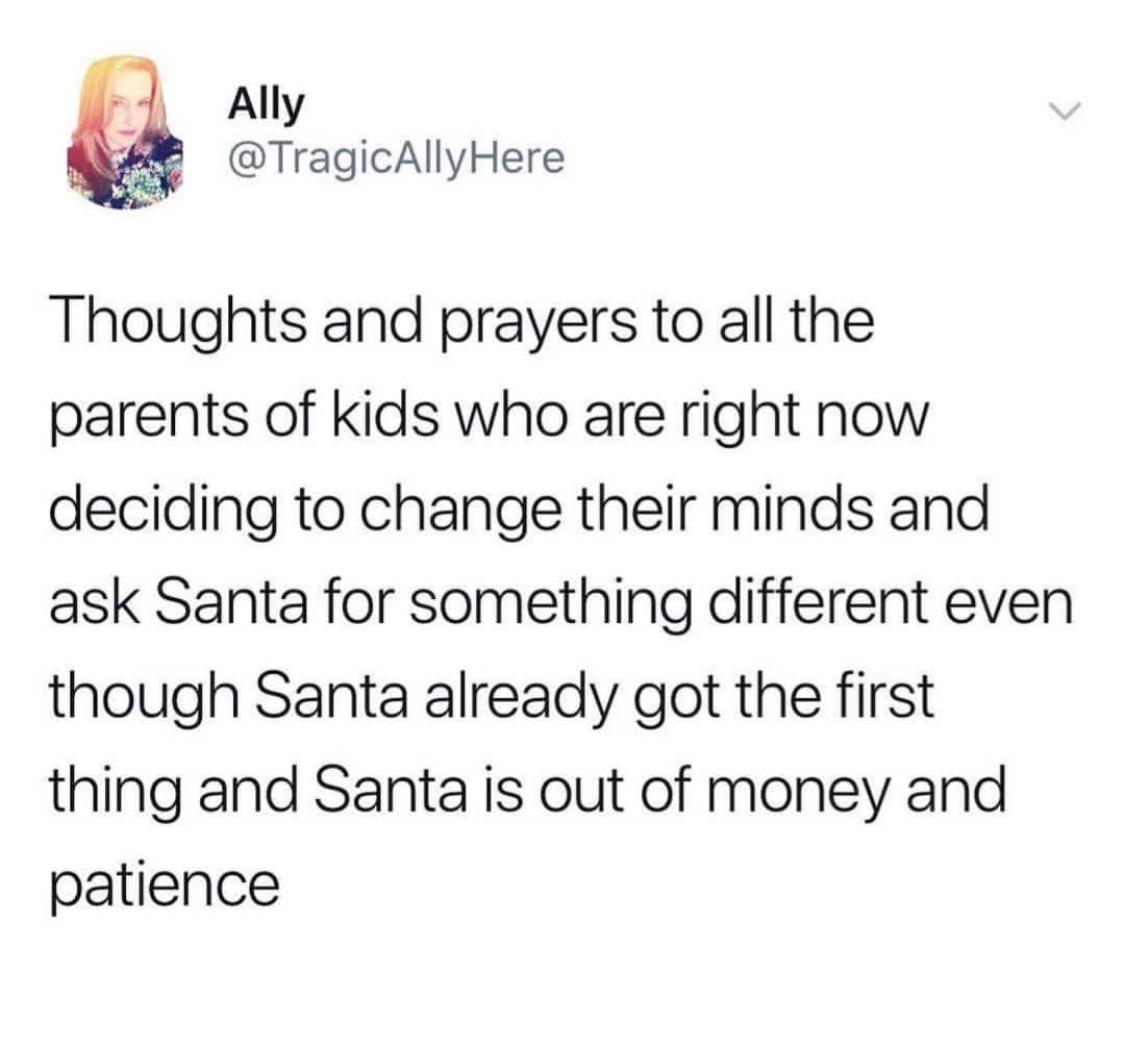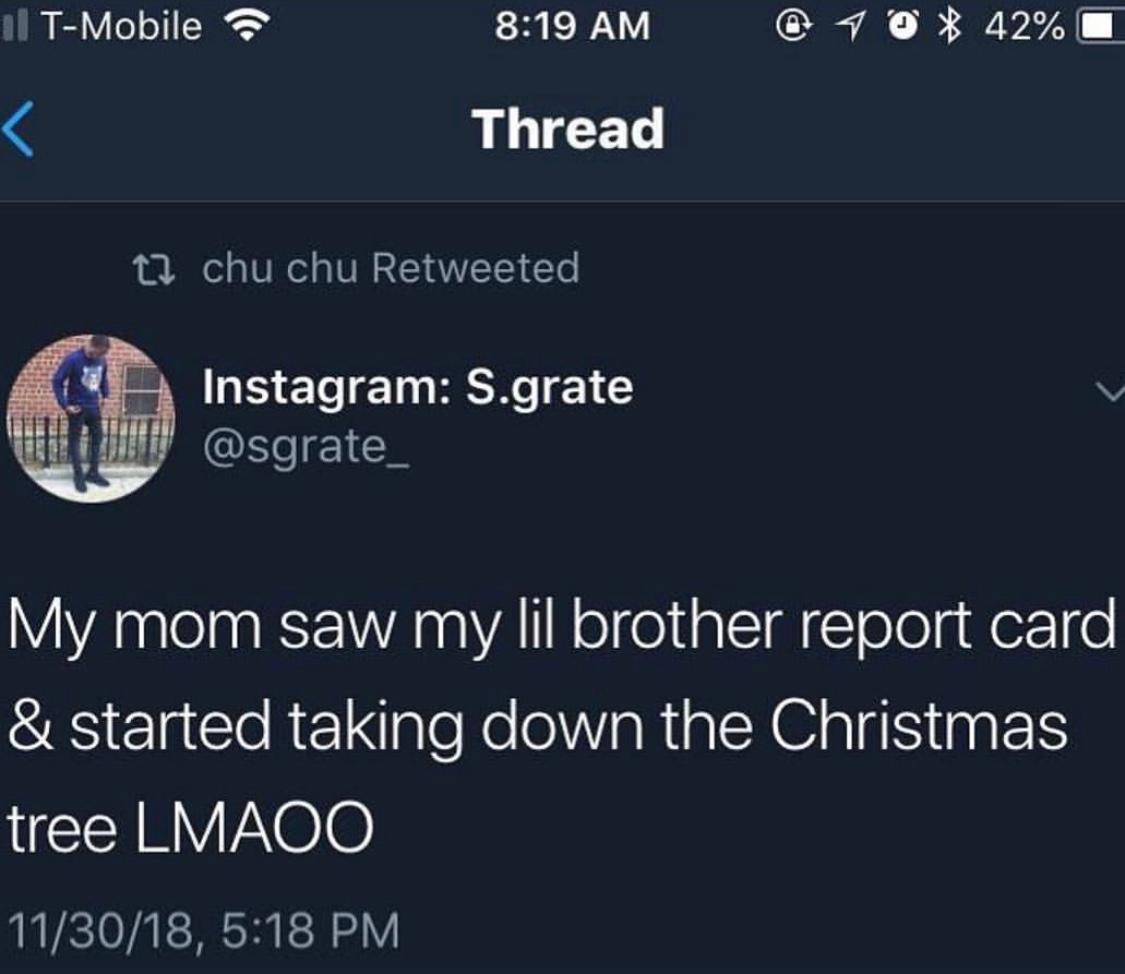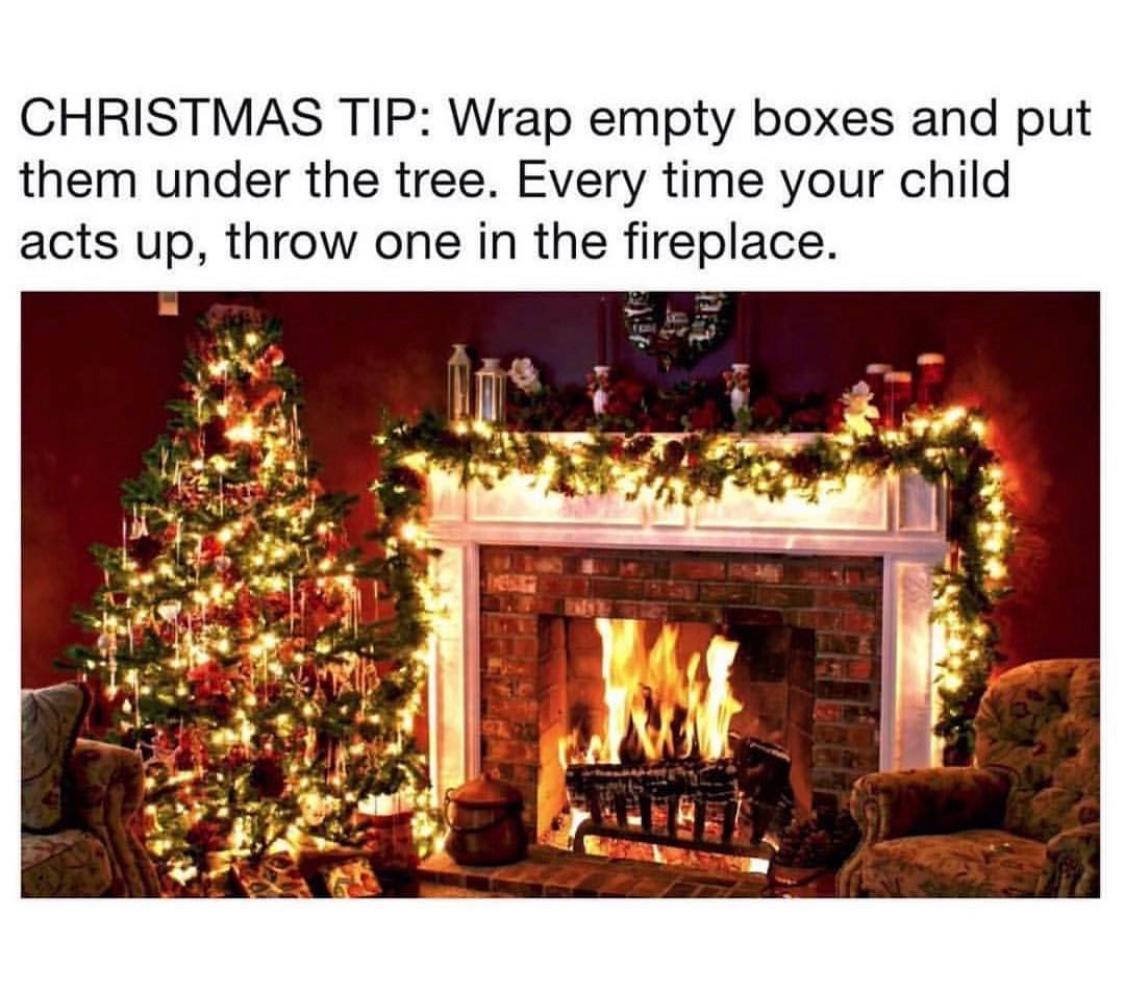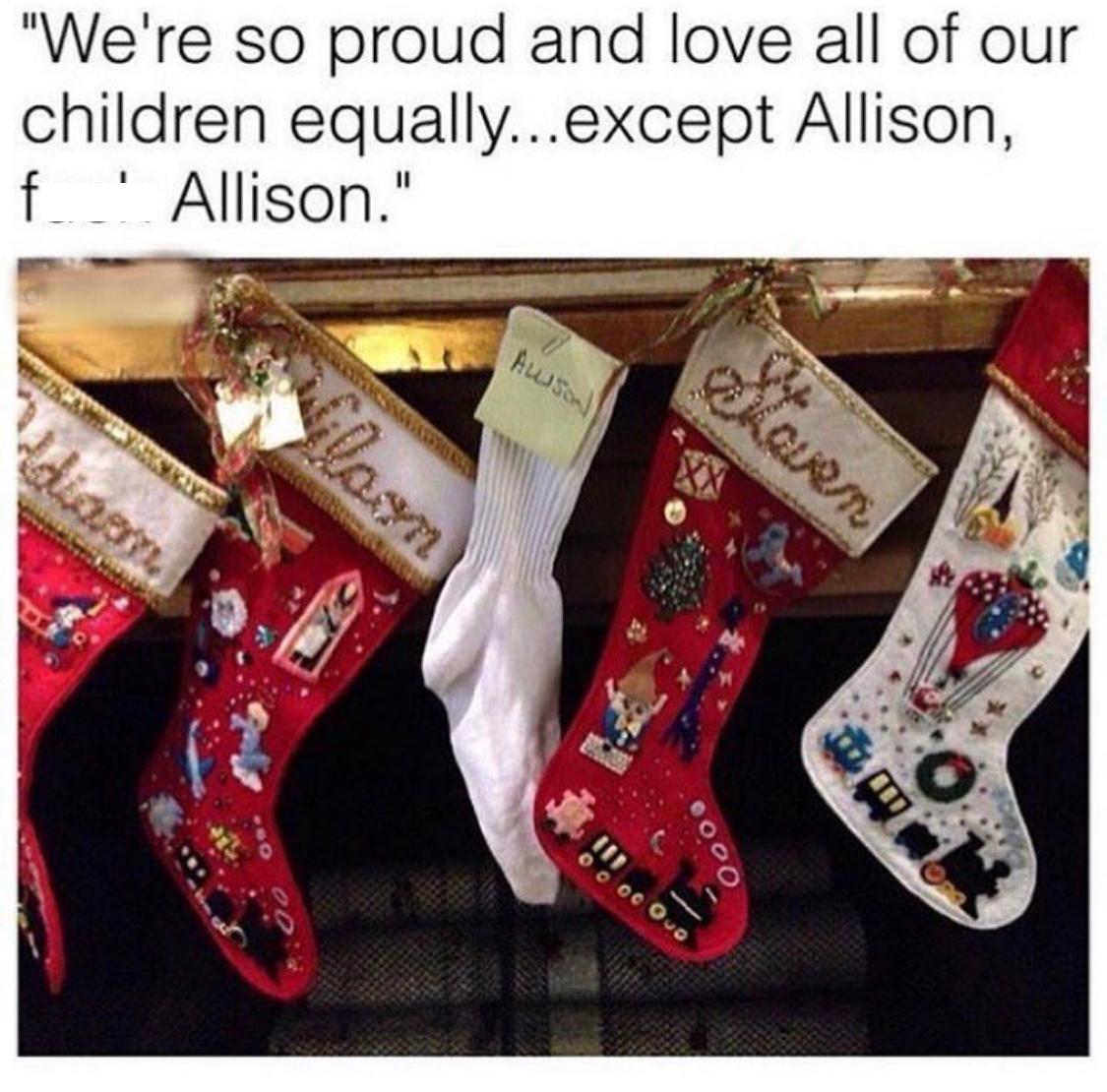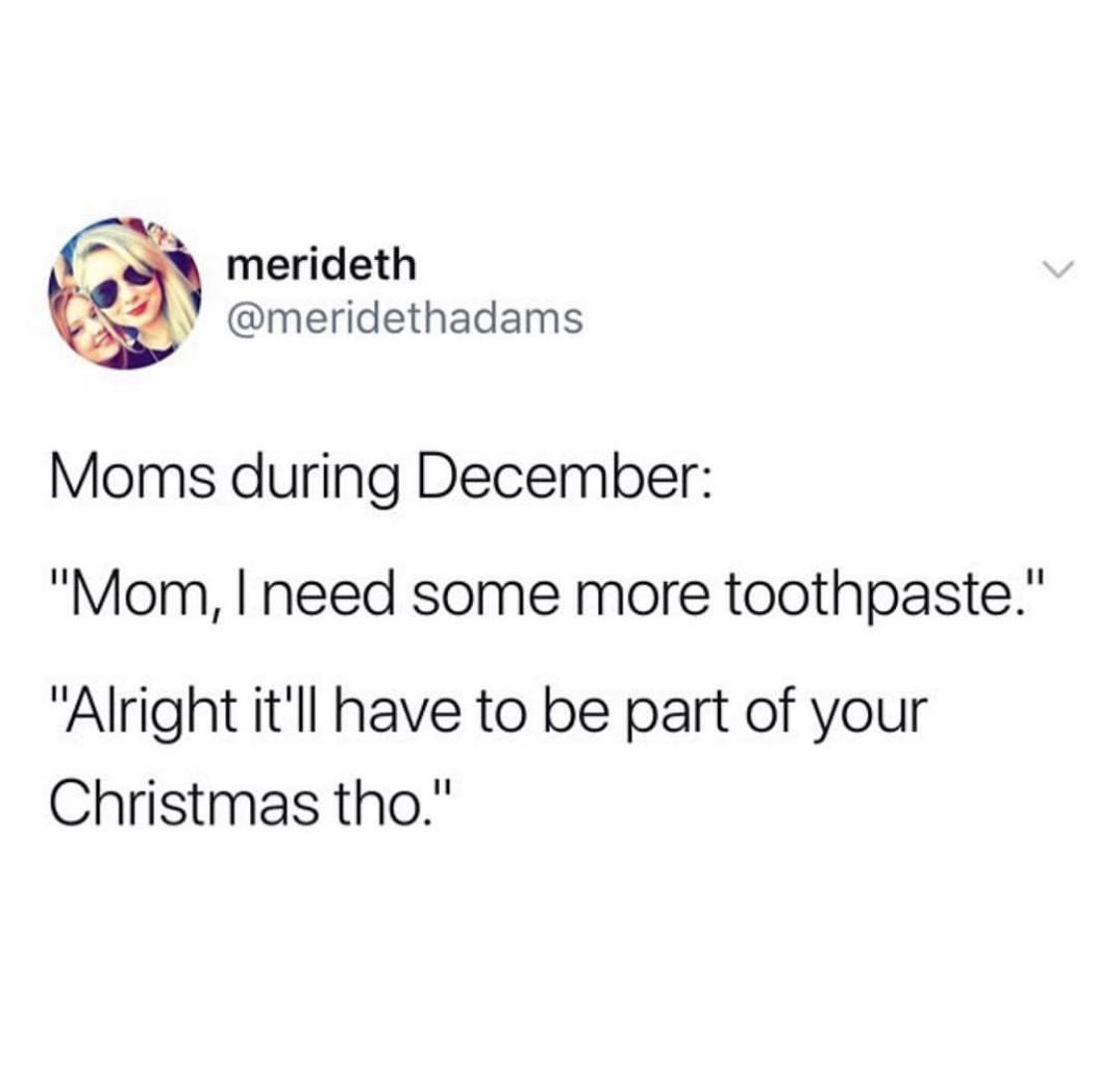 Fine, and also Santa.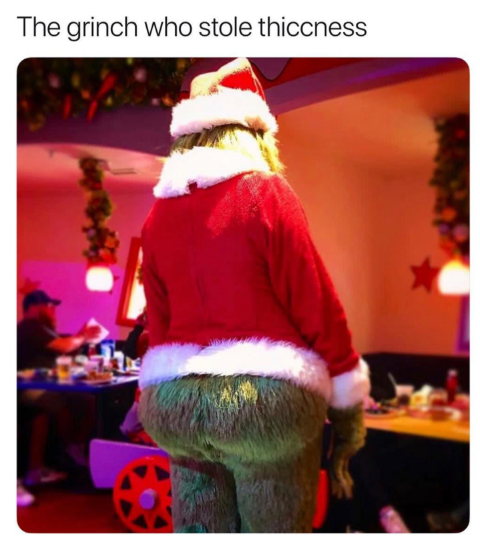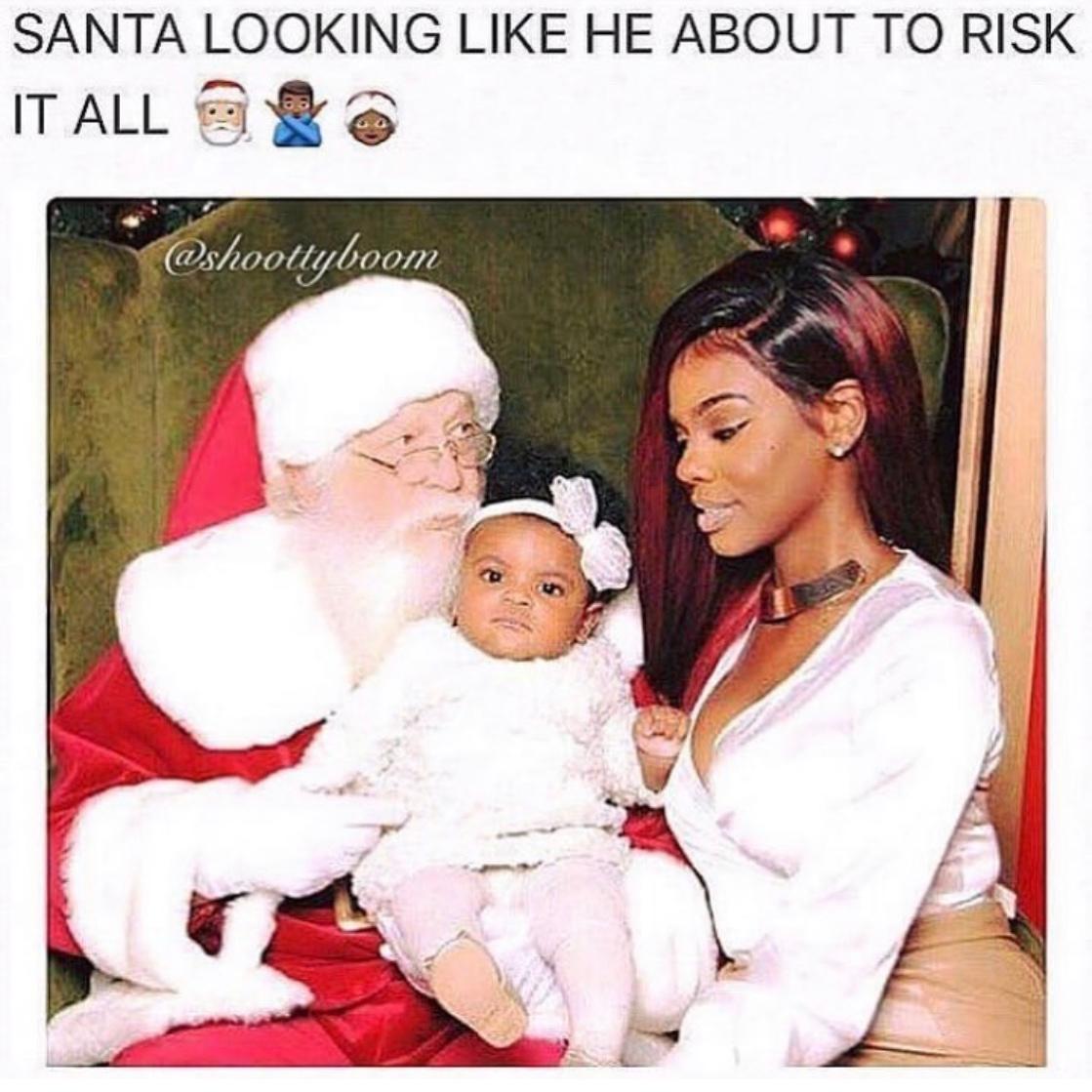 But first, just a few more painfully long days of the GRIND.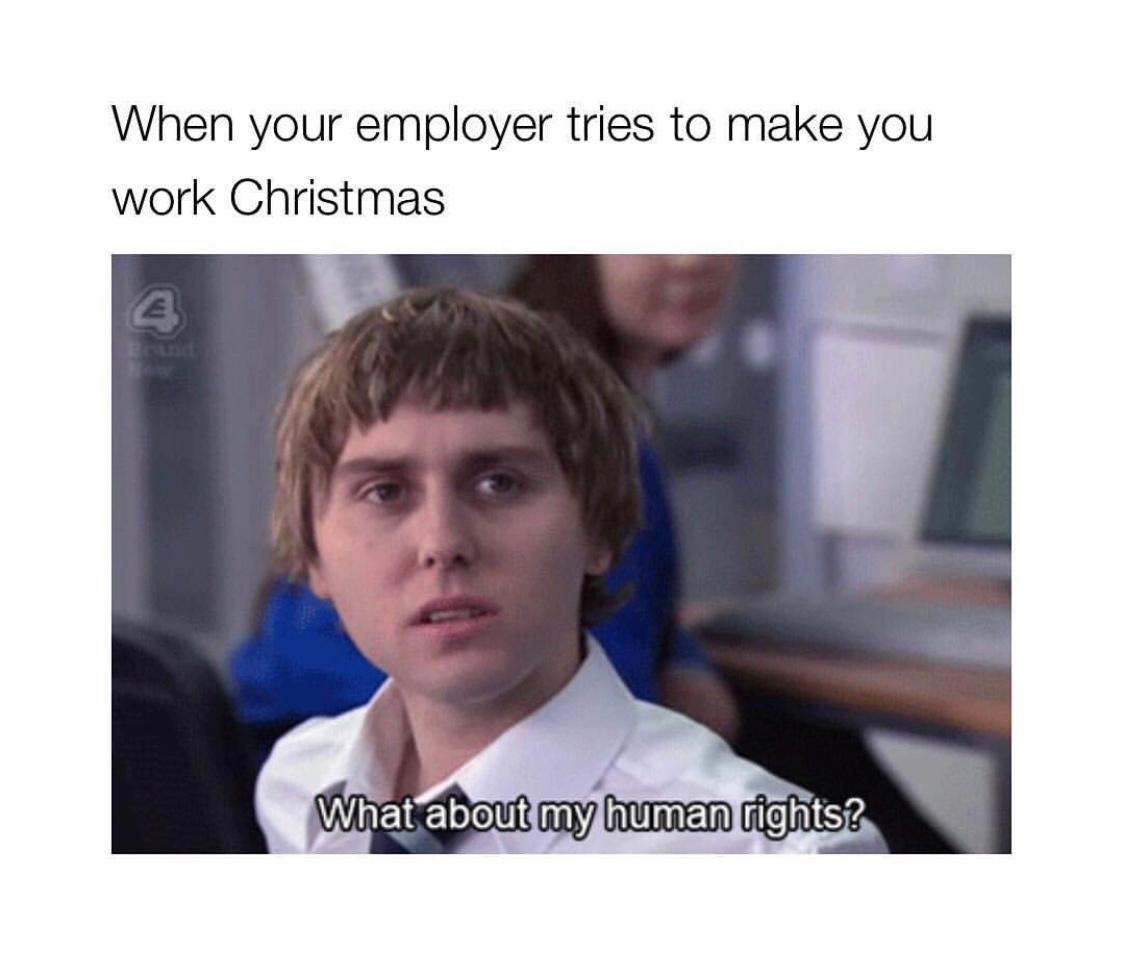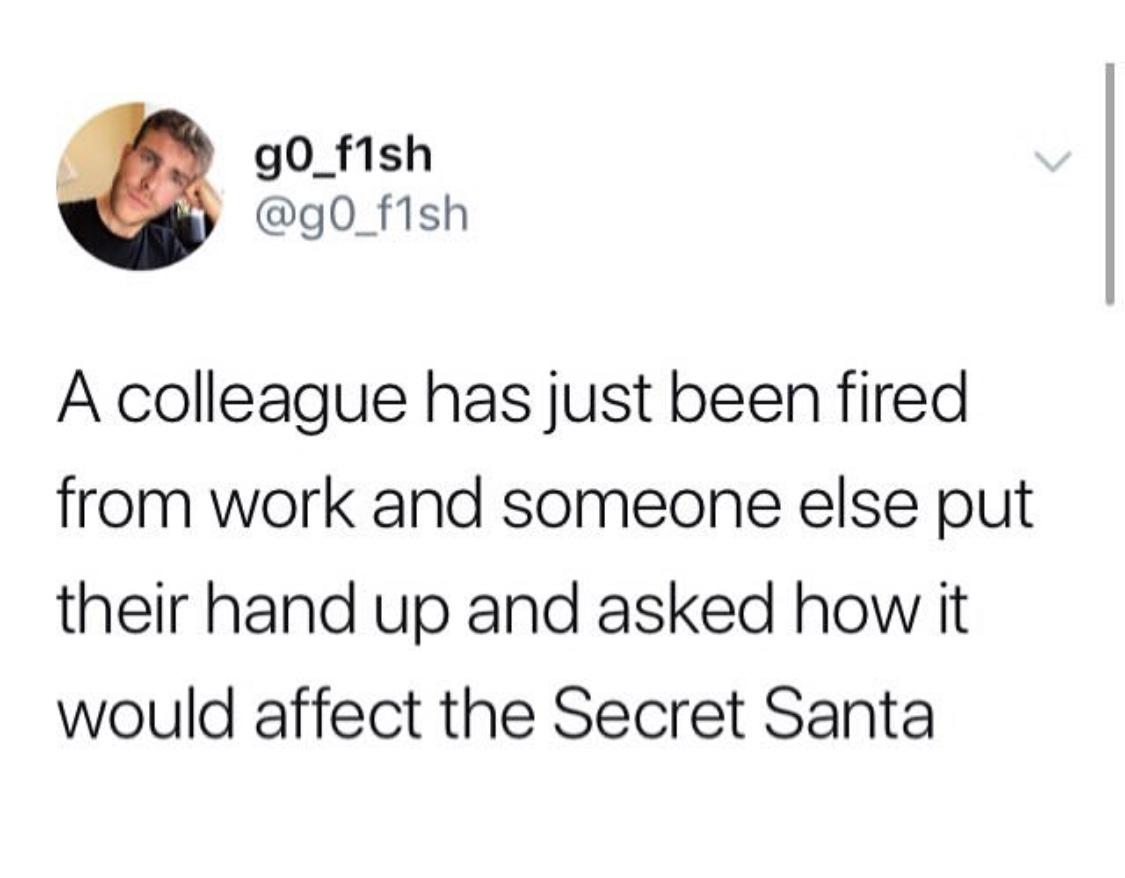 And then you can go straight to this: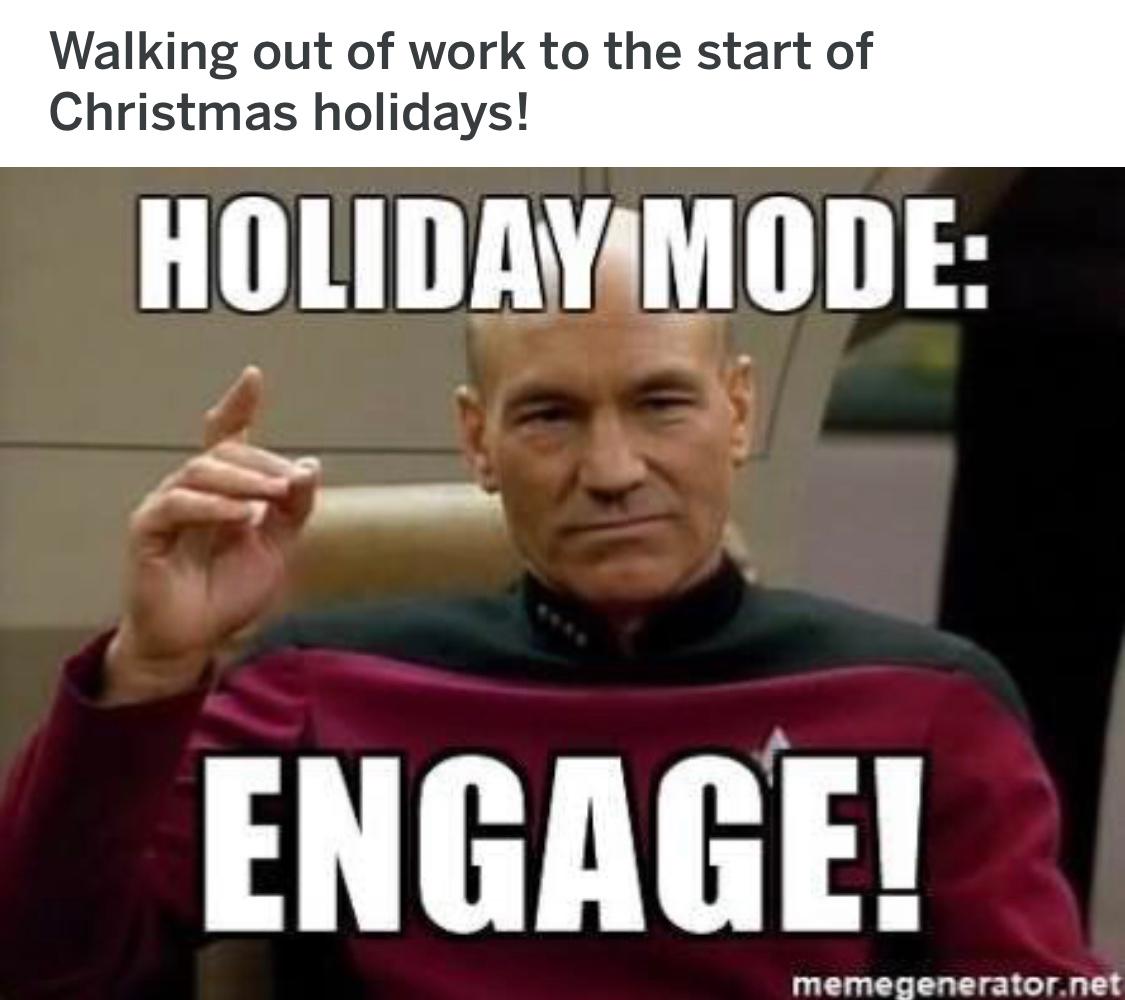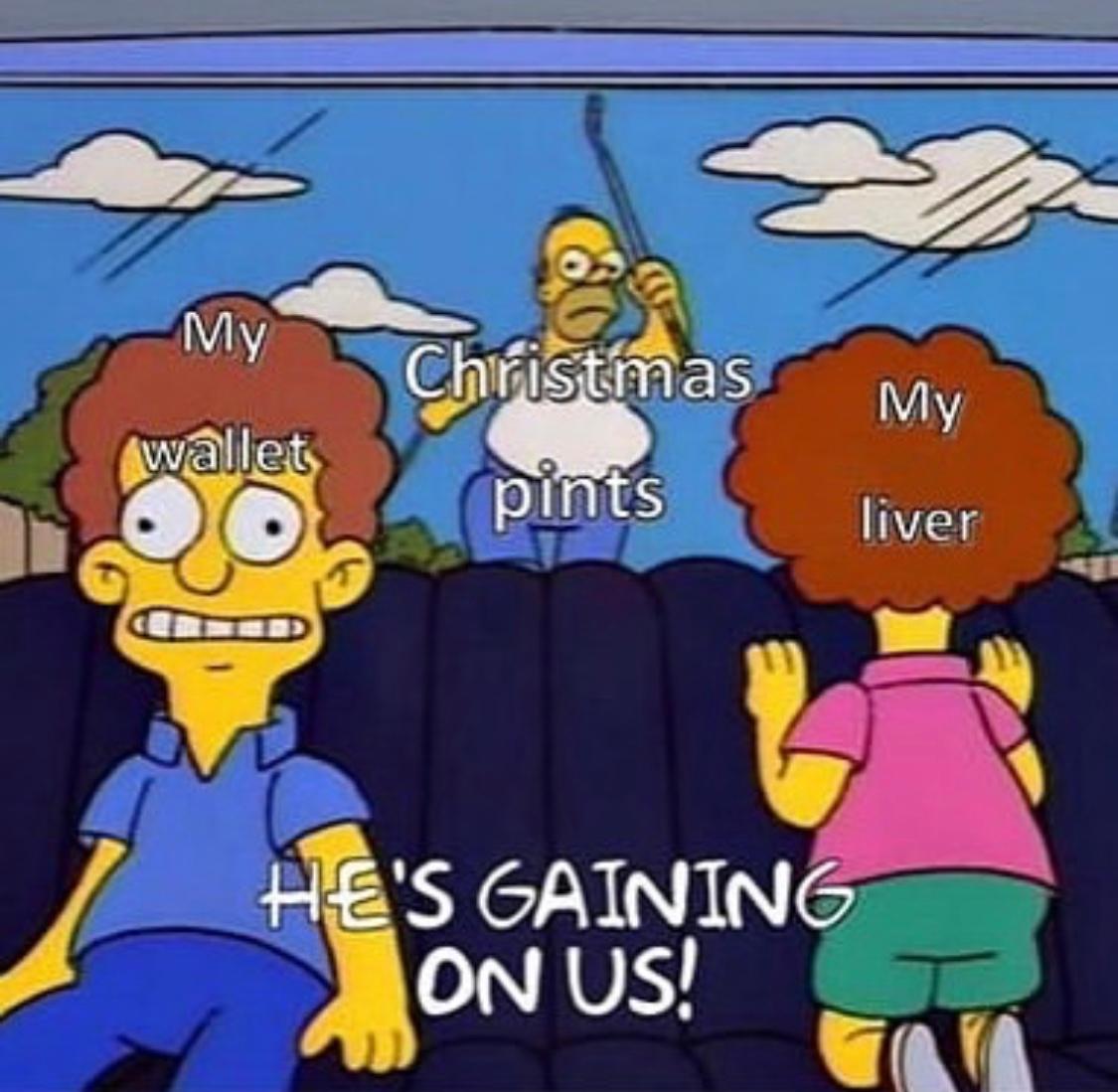 Your lazy vacation might even get you thinking some really deep and occasionally trippy thoughts.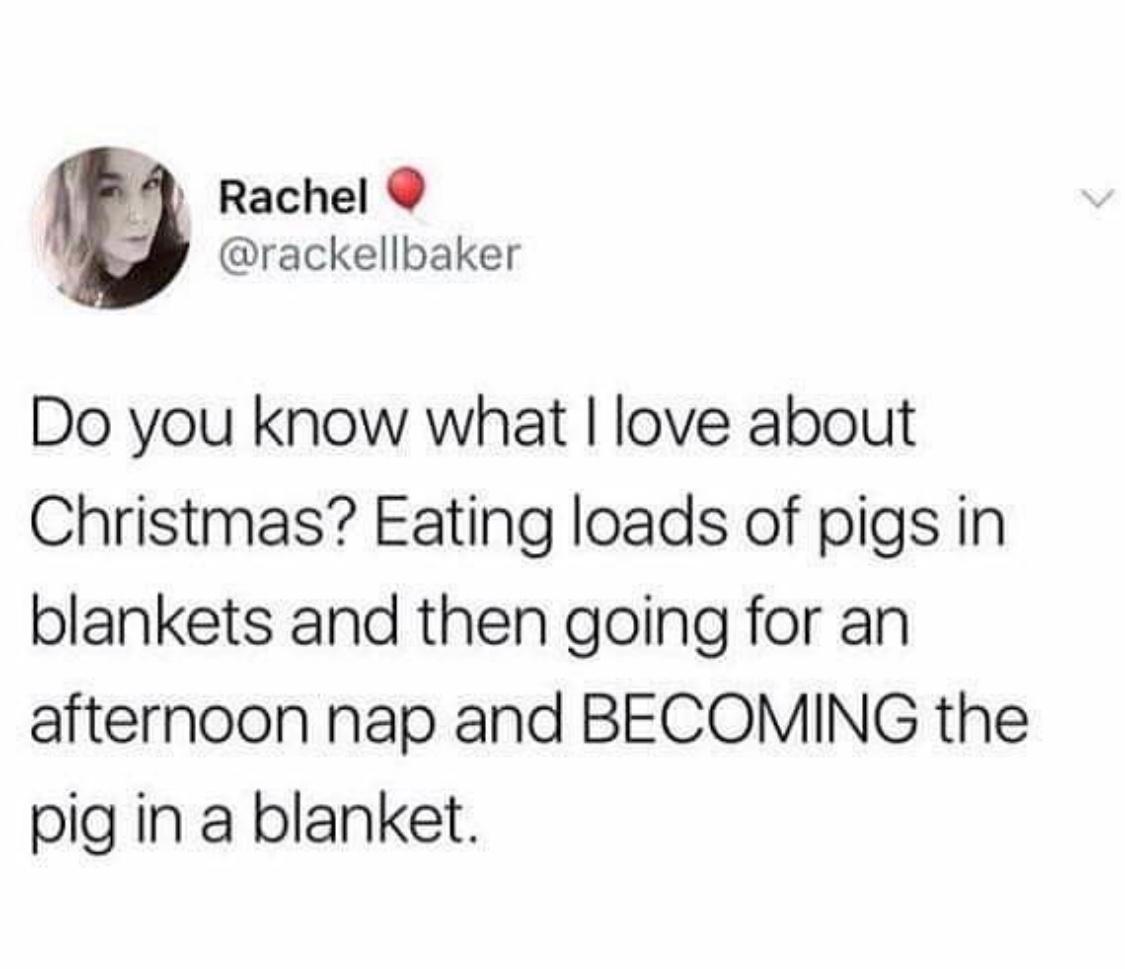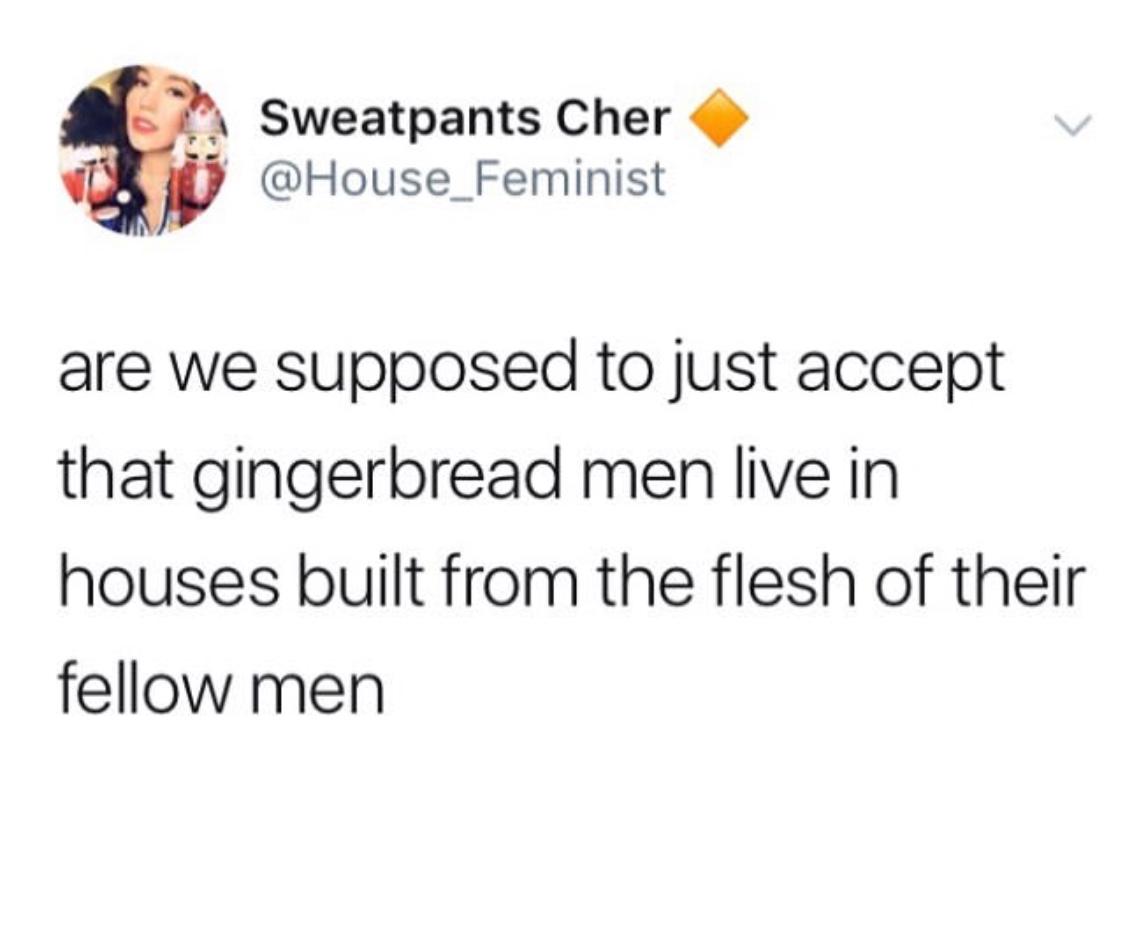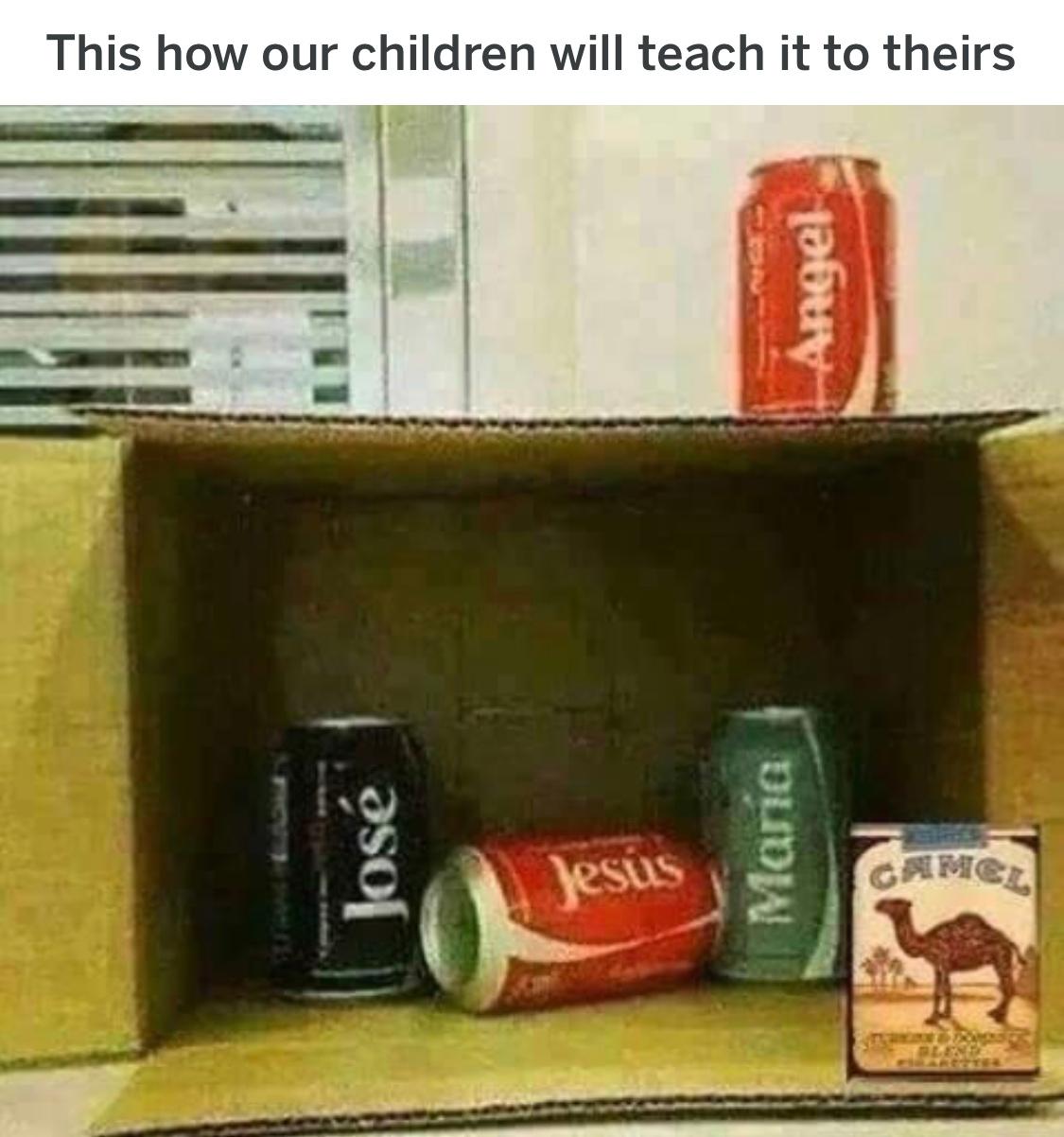 I hope you laugh as much during your Christmas break as you did looking at all of these memes. Happy holidays!