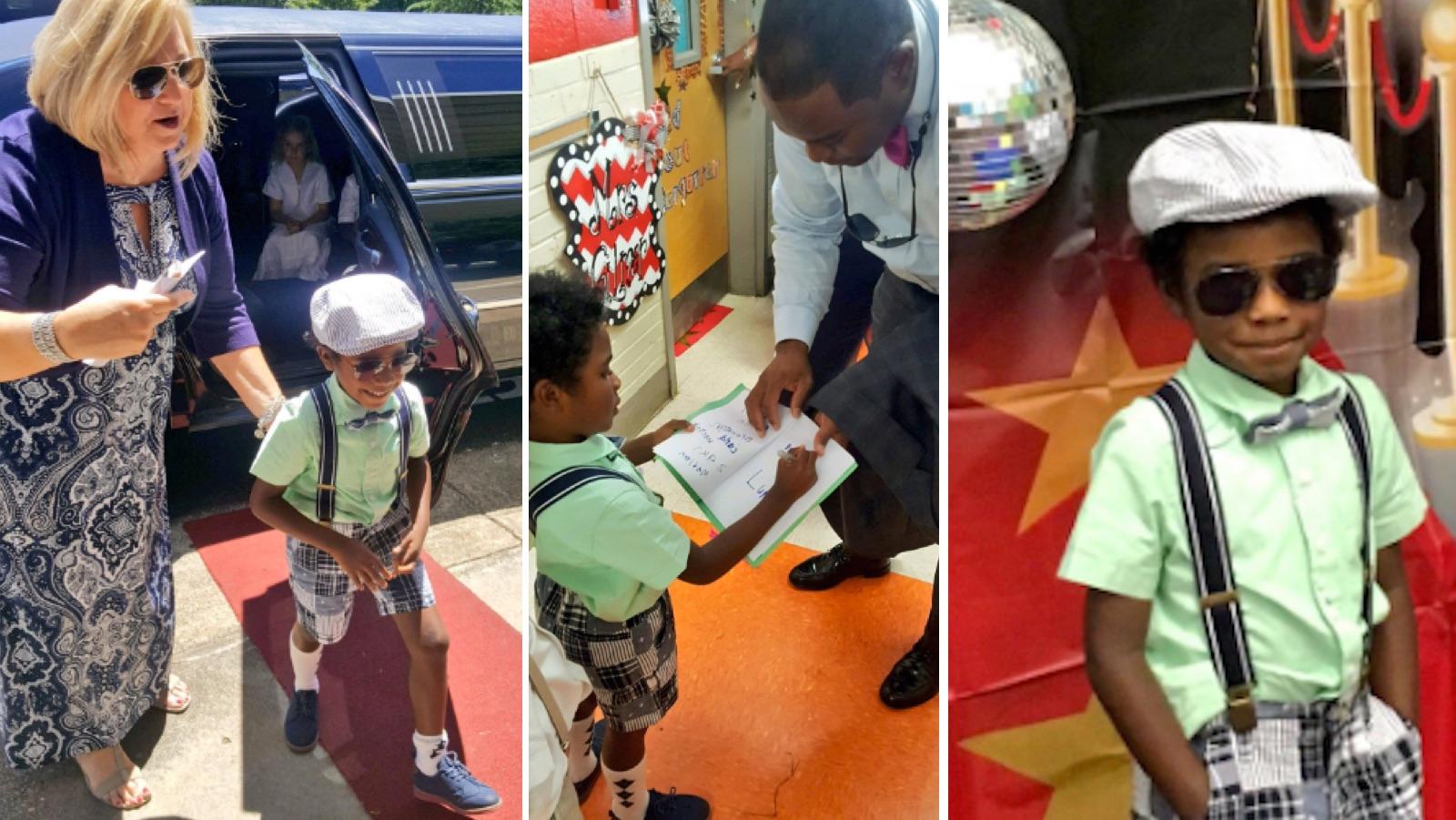 These Adorable Kids Were Celebrities For A Day After Reading A Million Words
By Aimee Lutkin
Twitter user @HeatnBuckeye posted a few incredible snaps of his nephew, who got to be a celebrity for the day at his elementary school. He got dressed up, walked down the red carpet from a limo, signed autographs, and posed in front of a backdrop featuring a disco ball and the flashing cameras he deserves.
Why? Because he has read over one million words this school year:
There isn't much info about this adorable little boy and his incredible style, but in an article from 2015, WTVM reported that the "Millionaire Bash" is a staple at Britt David Magnet Academy in Columbus.
@HeatnBuckeye's tweets are tagged in Hawaii, so it may not be the same place, or he may be a loving uncle tagging from afar.
But Principal Clara Davis of Britt David told reporters at the time that the event is a time honored tradition that encourages the kids to get excited about literacy. She explained, "They are beside themselves and it's just an incentive for them to read those million words...but this is their day and they feel it; they know it. Today is their day to shine."
And on Twitter, there's at least one other kid who was celebrating a million word milestone last weekend:
In the interview with WTVM, it almost seems like the event is for the parents as much as the students. Brian Kornett, who helped introduce the honorees, told them, "It feels just like we're at the Oscars, Country Music Awards or something like that. I think its super fun and watch the kids have a good time too." His son Bryce was a little more reserved, admitting, "It is fun."
But when pressed on whether or not he felt like a superstar, he responded, "No…I just don't." I love kids, they never give you the answer you want or expect. Whether or not a kid appreciates the Millionaire Bash, we nerdy adults can still appreciate how hard an accomplishment that is for a kid. And also an adult. Dang, where's my party?