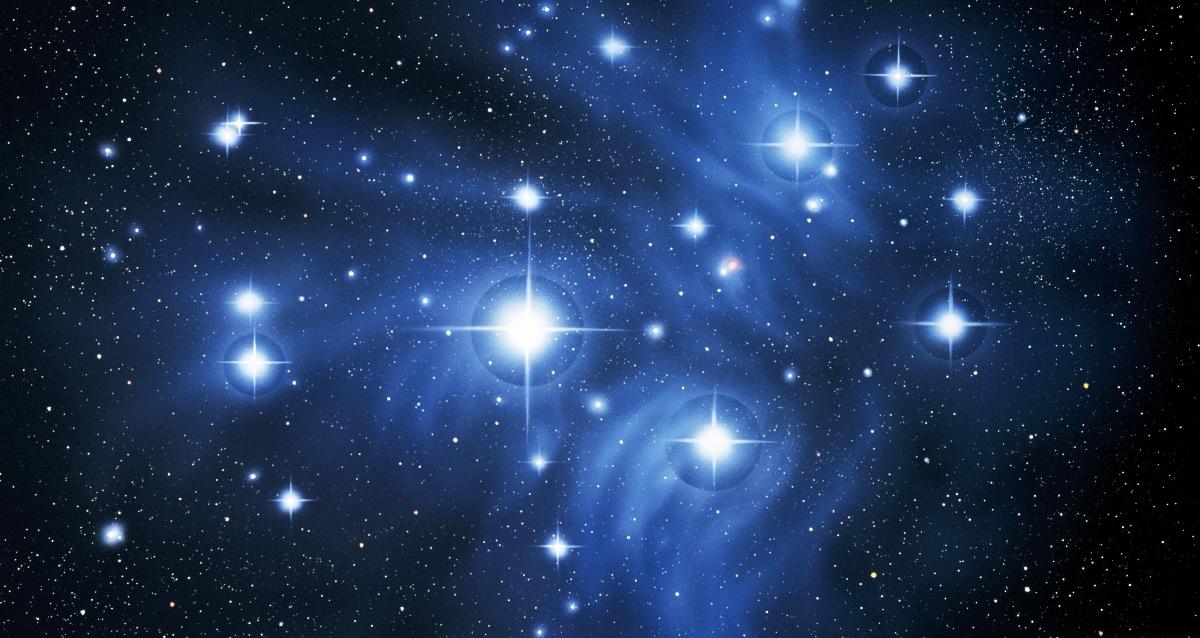 The First Mercury Retrograde of 2022 Has Officially Begun — What Are the Key Astrology Dates for 2022?
By Leila Kozma

Jan. 14 2022, Published 9:50 a.m. ET
As any follower of astrology will readily tell you, the first Mercury retrograde of the year is already in full force.
Kicking off on Jan. 14, 2022, the period is expected to bring a whole lot of "challenges" (read: a lot of opportunities for retrospective contemplation, preferably done so while consuming high-calorie snacks at an unmatched pace). What else should we prepare for in 2022? Here are the most important star sign dates.
Article continues below advertisement
Here are the most important star sign dates in 2022, including the dates for the Mercury retrogrades.
2022's first Mercury retrograde is already here. The preparatory period began on Dec. 29, 2021, the day the planet entered its pre-shadow retrograde. Mercury starts its backward swing in Aquarius, entering into Capricorn on Jan. 25, 2021. According to Women's Health, now is a good time to back up any and all of your gadgets. As for the good(ish) news: 2022's first Mercury retrograde ends on Feb. 3, 2022.
Article continues below advertisement
"Mercury retrograde is classically a time to revise, redo, or revisit. It's about going back over things that we thought we had sorted or figured out and realizing that we might be missing some information, or we might have made a hasty or premature choice. The opportunity to revisit things, to make them better, or do them again, exists in Mercury retrograde," a YouTuber named Kellys Astrology explains in the video, "Find Out About Mercury Retrograde in Aquarius and Capricorn in January 2022."
Imbolc is celebrated on Feb. 1, 2022, while the spring equinox begins on March 20, 2022.
Imbolc (aka Imbolg and Saint Brigid's Day) begins on Feb. 1, 2022, and ends with the sundown on Feb. 2, 2022. A Wiccan and pagan holiday, it marks the midpoint between the winter solstice (Tuesday, Dec. 21, 2021) and the spring equinox (March 20, 2022.) Rife with possibilities, Imbolc is often used as an opportunity to make new plans and think about the future ahead.
Article continues below advertisement
A similar theme will imbue the spring equinox, which begins on March 20, 2022. A great time to celebrate new beginnings, it's bound to usher in a whole range of possibilities.
Article continues below advertisement
April 22, 2022, marks the conjunction of Jupiter and Neptune.
Jupiter and Neptune will be in conjunction in Pisces on April 22, 2022. As such, this time will provide an exceptional opportunity for astrology-heads to start new relationships and think more constructively about love.
Meanwhile, April 30, 2022, is the day of a solar eclipse in Taurus, per Glamour.
Article continues below advertisement
May 10, 2022 marks the beginning of the second Mercury retrograde — and the day Jupiter enters into Aries.
Another key date to remember is May 10, 2022, which brings about the second Mercury retrograde of the year. This time, the planet will start in Gemini, ending in Taurus. The period of reflection — and mild-mannered shaking each time the opportunity to book a flight presents itself — will come to an end on June 2, 2022.
But Jupiter entering Aries does provide a cause for optimism. A good period to take incentive, it calls on people to start making new plans and plunge themselves into exciting projects, per Glamour. Jupiter will stay in Aries until Oct. 28, 2022.
May 16, 2022 marks a lunar eclipse in Scorpio.
A solar eclipse in Scorpio will happen on Oct. 25, 2022, while a lunar eclipse in Taurus will occur on Nov. 8, 2022. The remaining two Mercury retrogrades of the year will take place between Sept. 9, 2022, through Oct. 2, 2022, (starting in Libra, ending in Virgo), and Dec. 29, 2022, through Jan. 18, 2023 (in Capricorn).