Is Elizabeth From '90 Day Fiancé: Happily Ever After?' Actually Making Music?
Elizabeth Potthast from '90 Day Fiancé' has a rising music career and she isn't afraid to share it with her fans and followers.
It's common for 90 Day Fiancé stars, or reality TV stars in general, to find another stream of income with their fan base. So when Elizabeth Potthast revealed on 90 Day Fiancé: Happily Ever After? that she wants to pursue singing in a serious capacity, it wasn't a huge shock. But right now, fans want to know more about Elizabeth's music outside of 90 Day Fiancé and if she actually wants to make a career out of it.
Article continues below advertisement
Elizabeth explains to her sisters and friends on the show that she wants to sing nursery rhymes with her daughter, Eleanor. It's an adorable idea, and it's also one that may go beyond a hobby with her toddler, since she and husband Andrei Castravet converted an extra bedroom in their home to a studio of sorts.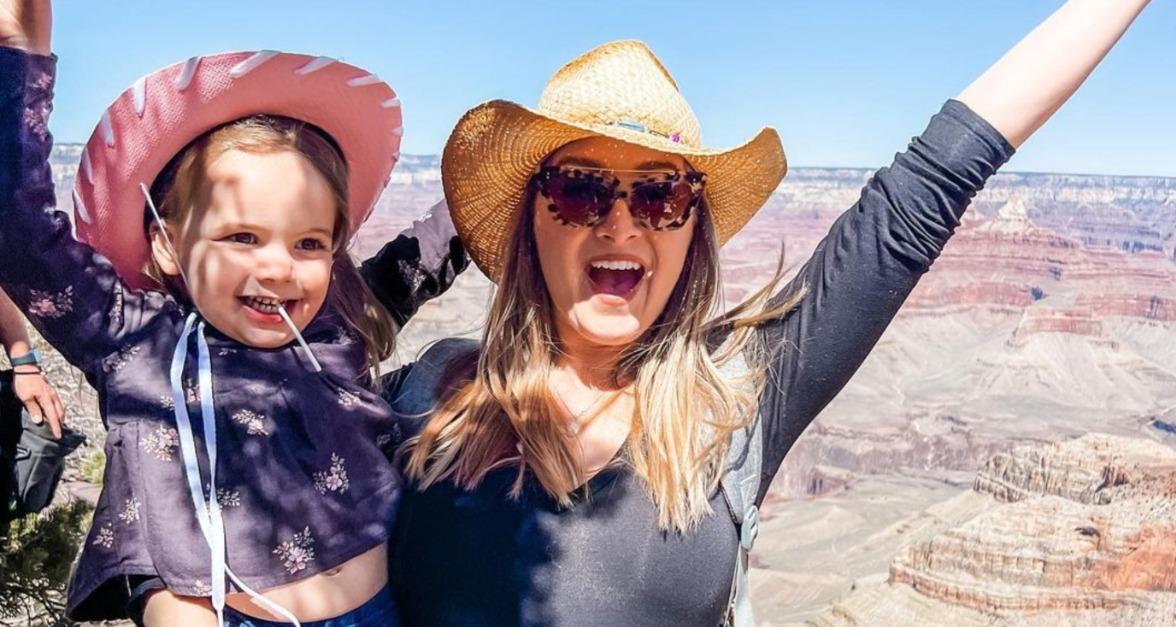 Article continues below advertisement
Where can you listen to '90 Day Fiancé' star Elizabeth's music?
As of now, Elizabeth hasn't officially released any music. But it may not be long before she shares full original songs on social media or YouTube. Elizabeth and Andrei already have a YouTube channel with several thousand followers on which they share videos of their family. Elizabeth could eventually use this as a platform for her music.
She did recently post an Instagram video in which she sings a cover of a LeAnn Rimes song. Some of the comments even accused Elizabeth of using LeAnn's voice and claimed Elizabeth doesn't sound like that. Others applauded Elizabeth for her singing talent and urged her to share more videos.
Article continues below advertisement
Back in 2019, Elizabeth shared a separate Instagram video featuring her singing to her daughter, who was still a baby at the time. In that post, it was a nursery rhyme. Maybe her idea for singing those kinds of songs for her daughter stemmed from that video.
Elizabeth wrote in the caption: "I've always loved to sing. But now, I love it that much more! Do any of you mommas or daddies sing to your little ones?" The idea is a lot more inspired than the typical Cameo careers that other 90 Day Fiancé stars lean on.
Article continues below advertisement
Elizabeth has ventured into other careers before.
Elizabeth's would-be singing career (or hobby, if that's what it remains) isn't the first career path the 90 Day Fiancé star has taken outside of reality TV. She started an OnlyFans account in 2020 to share a different side of life with Andrei with their fans. It doesn't look like Elizabeth is still on the platform, however.
And as Andrei continues to grow his real estate business, it only makes sense for Elizabeth to explore what she's passionate about too. As far as careers go for reality stars, singing nursery rhymes isn't the wildest idea we've seen. Elizabeth might just be able to make it work.
Watch 90 Day Fiancé: Happily Ever After? on Sundays at 8 p.m. EST on TLC.