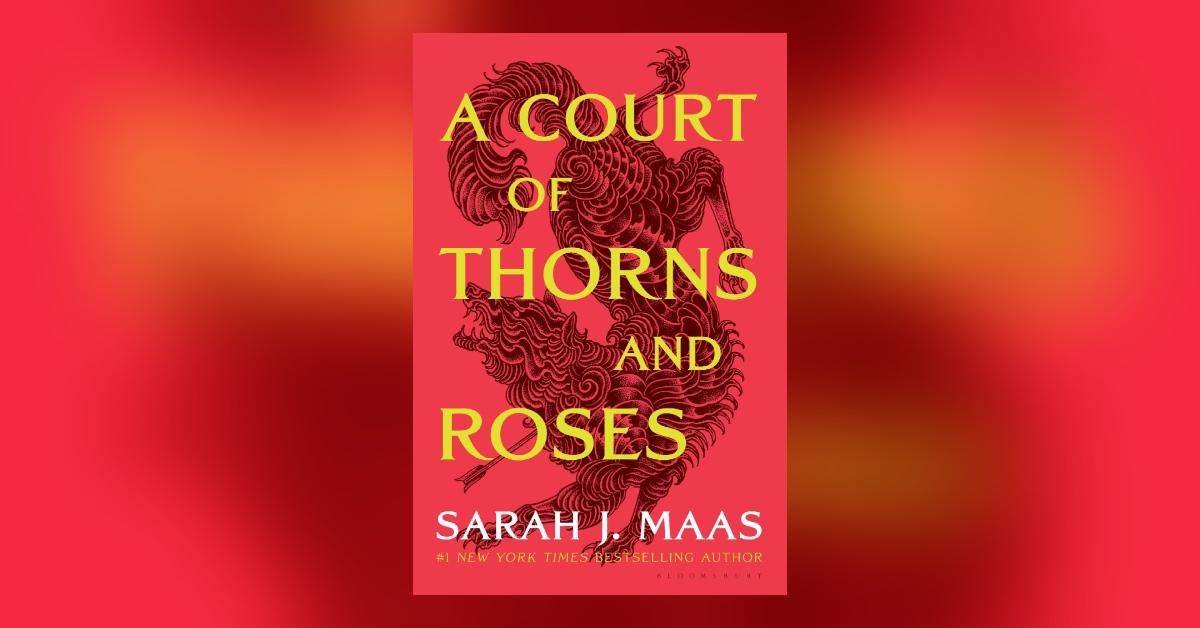 Hulu's Adaptation of 'A Court of Thorns and Roses' Allegedly Has an Interesting Development
If you've spent time on BookTok, the title A Court of Thorns and Roses (ACOTAR) likely sounds familiar. The book, which is the first in a series by author Sarah J. Maas, is a Beauty and the Beast retelling set in a realm where fae and mortals are divided by a barrier. When huntress Feyre Archeron accidentally shoots a fae wolf, she's whisked away to the land of faerie by a powerful being who demands retribution.
Article continues below advertisement
The series currently has five books and was recently optioned by Hulu for adaptation. What is the A Court of Thorns and Roses release date? Here's everything we know about the show so far.
Article continues below advertisement
What is the 'A Court of Thorns and Roses' Hulu release date? The show's status recently had an update related to author/showrunner Sarah J. Maas.
On March 26, 2021, author Sarah J. Maas announced on Instagram that she and Outlander showrunner Ronald D. Moore would be co-adapting the series for Hulu.
"So, it's official (and thank you, Josh [Sarah's husband], for accidentally spilling the beans!): Ron Moore (creator of Outlander and one of my creative idols) and I will co-adapt ACOTAR as a TV show for Hulu!" she wrote.
Sarah's announcement continued, "I'm currently hard at work writing the pilot with Ron (!!!!!), and while there is SO much more news to share with you guys about bringing this series to life, it just feels so great to finally be able to talk about this!" she added. "Stay tuned for more details!!"
Article continues below advertisement
However, since Sarah J. Maas's initial announcement, details about the show — including its main cast — have been sparse.
Recently, the gossip account Deux Moi posted news on the show, which hinted that scriptwriting was going slowly due to the influence of Sarah J. Maas herself.
Deux Moi uploaded a TikTok on Feb. 23, 2023, with a clip from the Deux Moi podcast that explains the alleged situation with the adaptation.
Article continues below advertisement
"I have a couple updates, and this is all rumored," the voice in the clip says. "Somebody says that they have a friend at Hulu who said they just got the scripts for the first four episodes, but it's not going to shoot until later this year [or] early next year. So there's no casting yet."
The voice added, "Someone else said that the showrunner is being a nightmare and not allowing the writers to write. [She] refuses to let them turn in drafts of scripts, it's bad."
Article continues below advertisement
Then someone asks to confirm if the showrunner is Sarah J. Maas, to which the person confirms yes. The second voice suggests, "When you've written a whole book, you kind of want to run the TV show version. But, if you've never run a TV show before ... you go from being a solitary writer and then all of a sudden you're working in a room with 10 outspoken, smart people .... it's like playing a sport with an only child."
We'll have to wait and see if Hulu has any further updates as the show moves along. Until then, fans will have to keep enjoying the books in their original print format.