The Violinist in 'A Fabled Holiday' Is a Real-Life Dancing, Violin-Playing Sensation
Who is the violinist featured in a scene during the Hallmark Channel film, 'A Fabled Holiday'? Violinists will recognize the talented individual.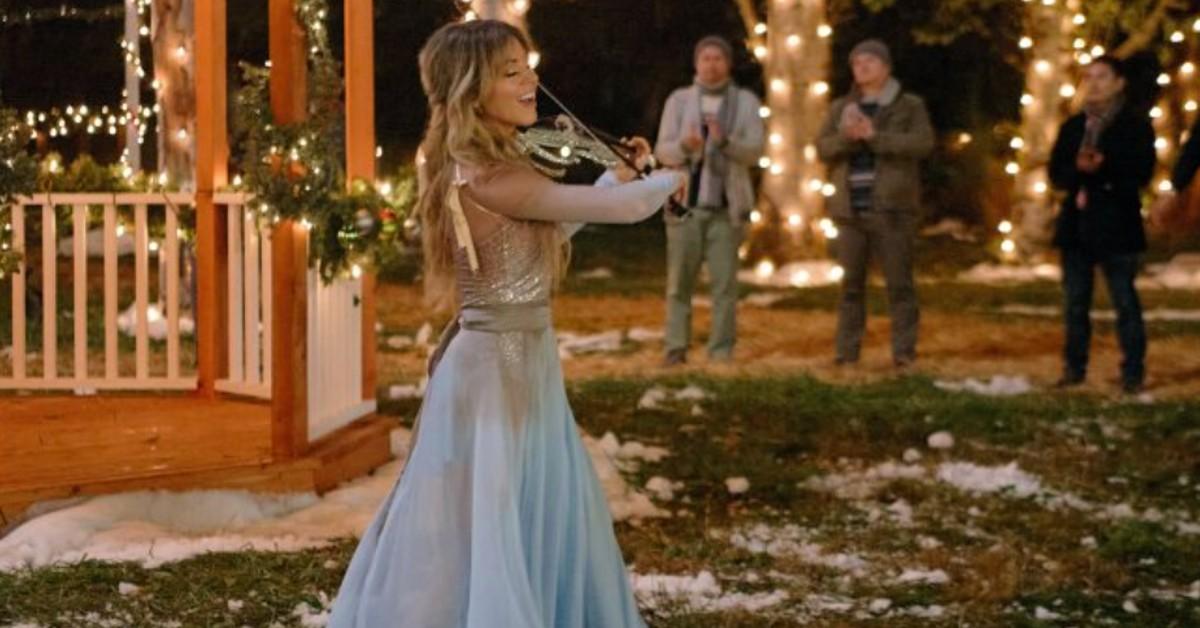 Christmas time is here, and we're full of Hallmark Channel holiday cheer.
This time around we're focusing on the cute film A Fabled Holiday, starring Brooke D'Orsay as Talia and Ryan Paevey as Anderson. Talia and Anderson were two childhood best friends who reunite in this heartwarming film set in a charming town where they learn the true meaning of Christmas after experiencing setbacks in their lives (because Hallmark, obviously).
Article continues below advertisement
Brooke revealed her favorite scene from A Fabled Holiday when she spoke to Harlton Empire about her time on set. She revealed that her favorite scene was when, "The violinist, Lindsey Stirling, performs a song from her new album [Snow Waltz]. We were outside in a beautiful field, the sun had gone down, Christmas lights were glowing all around us, and Lindsey's stunning music was playing on a loudspeaker. It was a Hallmark moment come to life!"
So who is the Fabled Holiday violinist, you ask? Keep reading to learn more about Lindsey.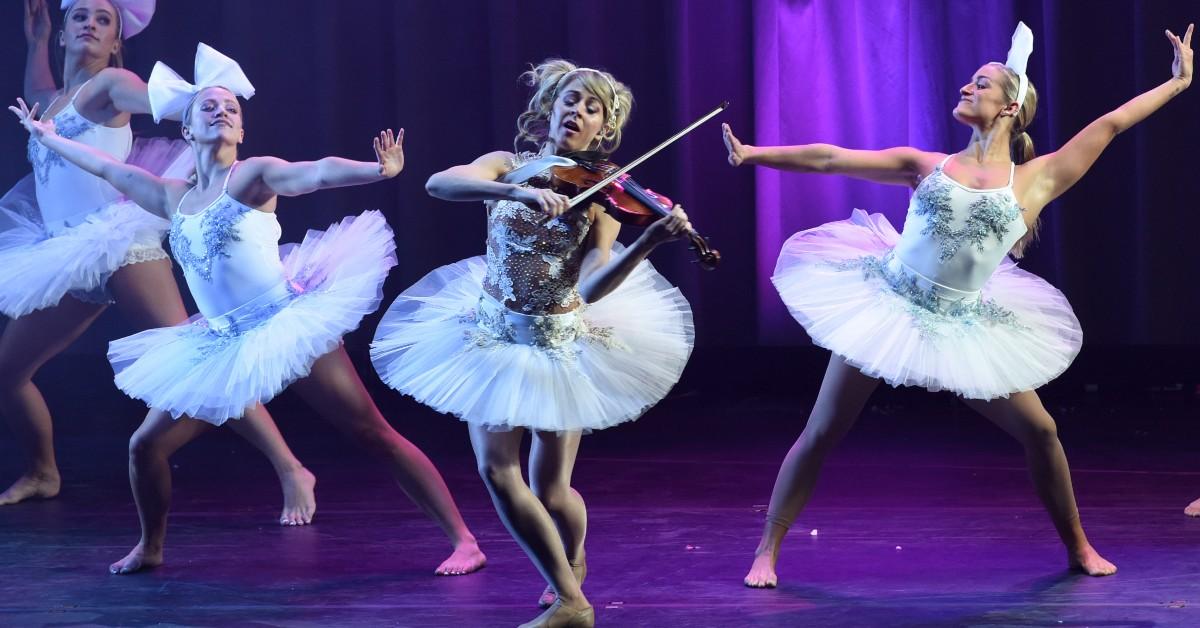 Article continues below advertisement
'A Fabled Holiday' violinist Lindsey Stirling is a certified dancing sensation.
There are a lot of violinists out there (this author among them), but there's only one Lindsey Stirling — the talented violinist found her niche dancing and playing violin at the same time.
After Lindsey was eliminated from the quarterfinals of America's Got Talent Season 5 in 2010, she decided to use the rejection as inspiration to stay true to what she loved. She danced and played violin in elaborate YouTube music videos, performing covers and her own original songs.
Twelve years later, Lindsey has cemented herself as the certified dancing violinist. The music videos on her YouTube channel have racked up hundreds of millions of views (the music video for her original song, "Roundtable Rival" has 360 million views alone, FYI) and she has released multiple bestselling albums and a bestselling memoir, The Only Pirate at the Party.
Article continues below advertisement
Lindsey is also known for her original takes on Christmas and holiday melodies.
If anyone deserves to play violin on a Hallmark Christmas channel movie, it's Lindsey. She has toured across the world twice on Christmas-themed tours to correlate with her respective Christmas albums, Warmer in the Winter and Snow Waltz.
True to form, Lindsey adds her own signature flair to traditional Christmas tunes, like "God Rest Ye Merry Gentlemen," adding some modern beats and her graceful dance moves without losing sight of the beauty of the original holiday melodies.
Article continues below advertisement
Distractify managed to watch one of Lindsey's stops on her worldwide Snow Waltz tour, and let's just say this — if you aren't feeling like the holiday spirit is hitting you this year, go check out the Snow Waltz tour. Lindsey doesn't just dance and play music during the 90-minute show — she also opens up about her own trials and triumphs, and how she found her own way to choose joy even when life got her down.
She also performs aerial choreography while playing the violin. Can you say sleigh, queen?
A Fabled Holiday premieres exclusively on the Hallmark Channel on Saturday, Dec. 3 at 8 p.m. EST. Lindsey's Snow Waltz tour runs through Dec. 31, 2022, with a final performance in Washington, D.C.