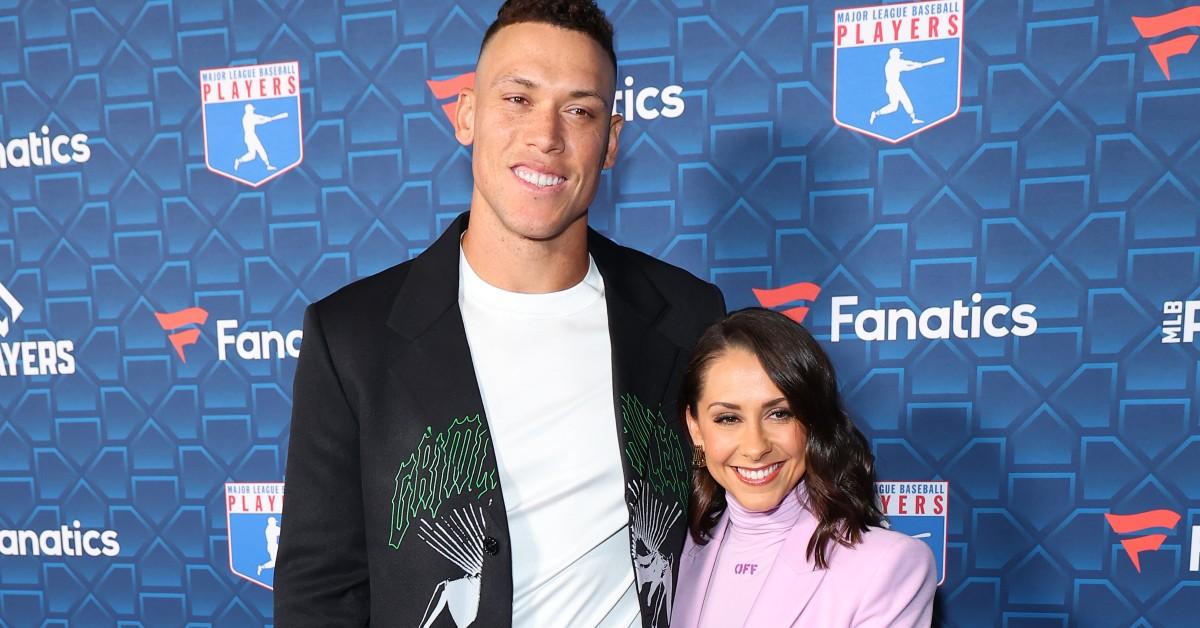 The New York Yankees' Top Outfielder Aaron Judge Has Been Married to His Wife for a Year
The New York Yankees' right fielder Aaron Judge recently hit a milestone in his athletic career, striking out with his 54th homerun. However, we'd say the 30-year-old athlete is close to hitting the best homerun in his personal life, having been married to the beautiful Samantha Bracksieck for almost a year. (We adore their cute height difference).
Article continues below advertisement
So, how did Aaron and Samantha meet? What does Aaron's wife do for a living? Do we know any details on how he popped the question? Keep reading to find out what we discovered!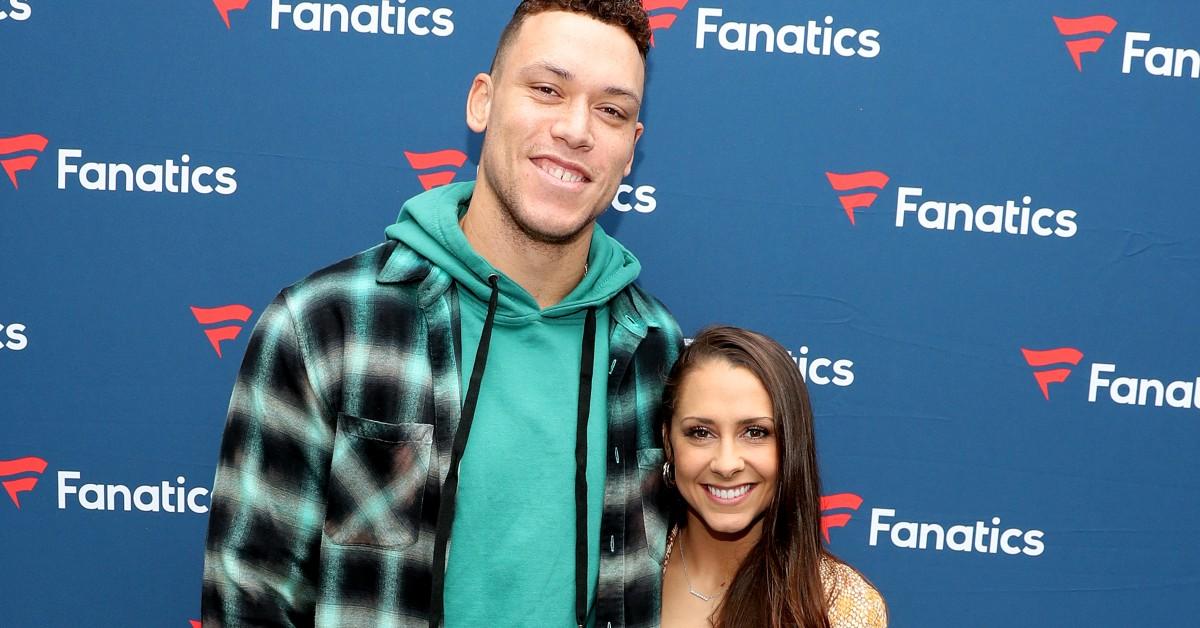 Article continues below advertisement
Details on Aaron Judge's wife, Samantha.
Aaron and Samantha's first year wedding anniversary is fast approaching. They tied the knot in December 2021. Per a report from the New York Post, the couple was actually high school sweethearts (so Samantha liked him before he was a New York Yankee!)
According to the same story from the New York Post, Aaron and Samantha reunited at San Fresno State University, before breaking up briefly, and then reuniting in 2019.
Samantha turned 28 years old sometime during the summer of 2021, so she is younger (and shorter, obviously) than Aaron, who is 6-foot-7 inches tall. Samantha is 5-foot-2 inches tall.
According to Clutch Point, Samantha's birthday is August 12, 1993. She was born in San Joaquin, Calif. There isn't any current confirmation on what she does for a living.
Article continues below advertisement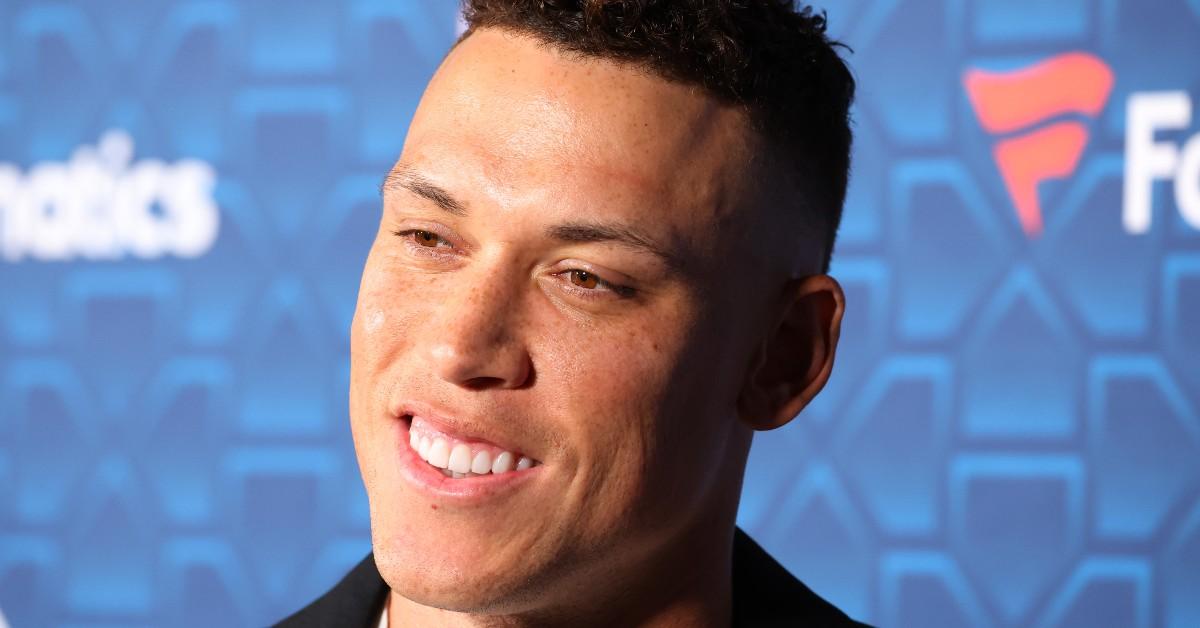 Samantha had one controversial moment in her past.
In 2020, Samantha was pulled over in Arizona and charged with an "extreme DUI," per a different report from the New York Post. At the time, she was cited on five charges. Samantha initially pleaded not guilty to all of the said charges.
However, the charges against Samantha were dropped after she agreed to plead guilty. Per a TMZ report, Samantha reportedly tried to name-drop Aaron the night cops pulled her over, in an attempt to get out of an arrest.
Article continues below advertisement
Thanks to Samantha agreeing to plead guilty, she got out of nine days of prison time. She was court-ordered to attend an alcohol abuse screening and had to pay a $2,000 fine.
Samantha has definitely appeared to move way past that incident. She had a huge birthday celebration in 2021 with fellow Yankee wives and girlfriends. Currently, Samantha doesn't have an Instagram account (Aaron didn't tag her on any account either in his latest photo with her on his Instagram page.)
Do Samantha and Aaron have any kids?
We're glad that Samantha and Aaron are still adorable and going strong! They tied the knot in a small, intimate ceremony in December 2021. Where, you ask?
Aaron and Samantha tied the knot at Montage Kapalua Bay in Maui, Hawaii. Do baseballs count as babies? Because Samantha and Aaron currently aren't parents yet off-the-field. But there's no pressure in the parental department. This cute all-star couple deserves to live their best lives!