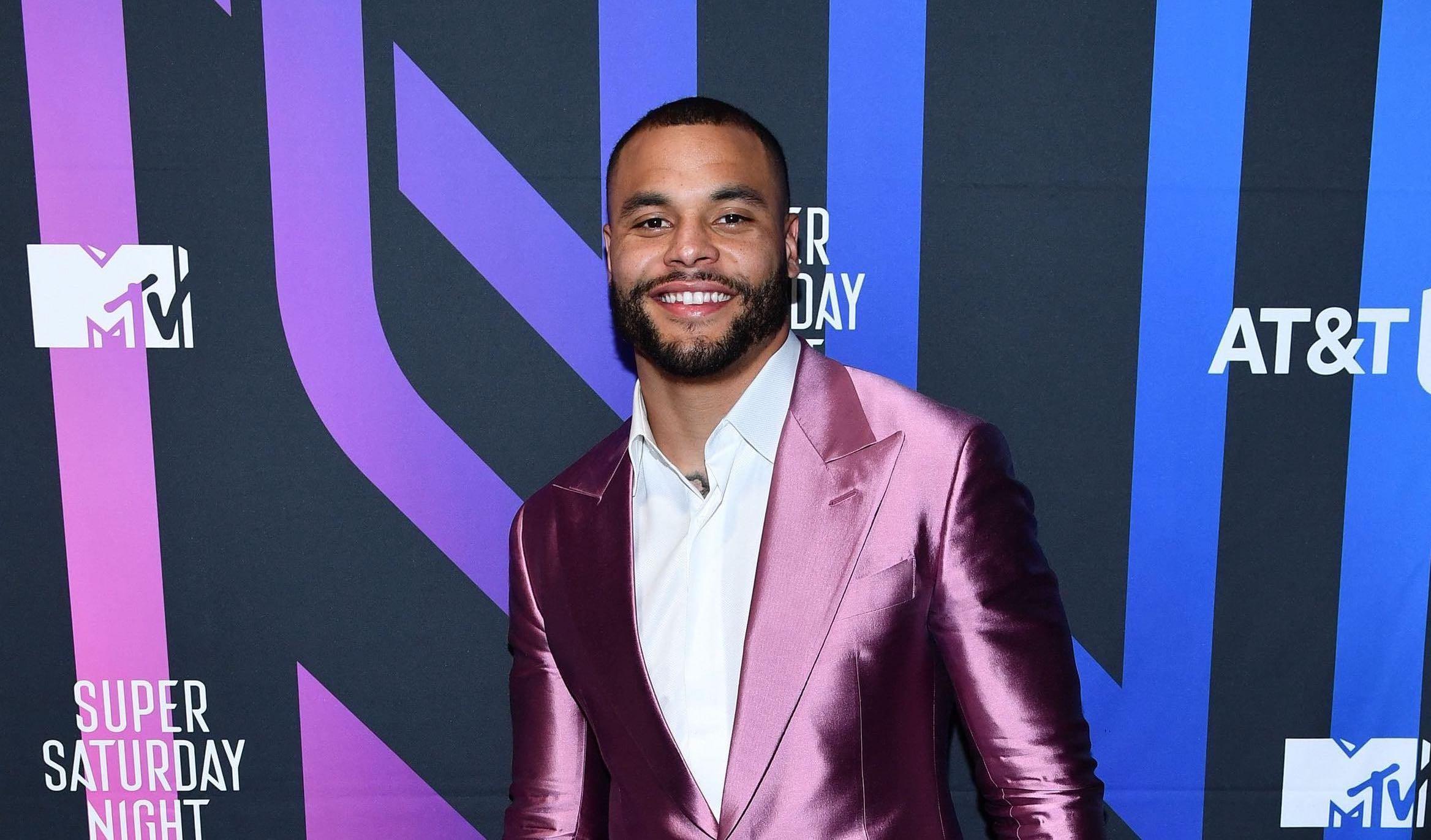 Dallas Cowboys QB Dak Prescott Will Not Be Taking the Field Anytime Soon
Although we were never the biggest NFL fans, there's something about the 2022 season that has us more enthusiastic than ever before. The first week of competition kicked off on Sept. 11, with the Sunday schedule concluding in an intense matchup between the Tampa Bay Buccaneers and the Dallas Cowboys.
Article continues below advertisement
Despite their efforts, the Cowboys could not stop Tom Brady and the Buccaneers; not only that, but they failed to make it to the end zone in their season opener. As a result, the Cowboys lost 19-3 and dropped to a losing record.
To make matters worse, the Cowboys will lose star quarterback Dak Prescott for several weeks due to an injury he sustained late in the fourth quarter. Wait, what happened to him? Keep reading for all the known details.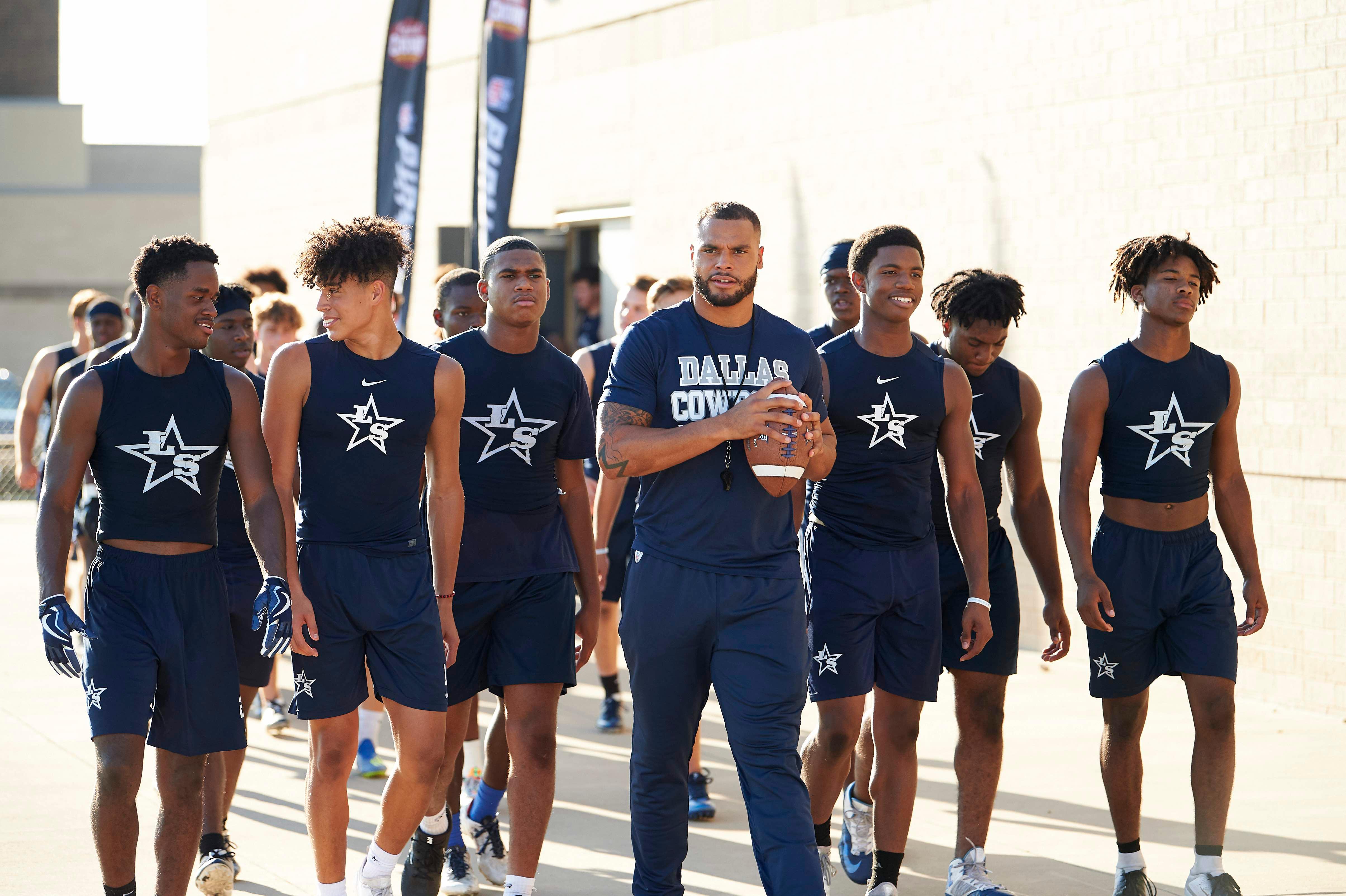 Article continues below advertisement
What happened to Dak Prescott?
In the fourth quarter of Sunday night's game against the Bucs, two-time Pro Bowl quarterback Dak Prescott smashed his thumb into the hand of Buccaneers linebacker Shaq Barrett while throwing a pass. The 29-year-old Louisiana native initially thought he jammed his finger, but x-rays revealed a fracture.
Dak described the injury as "much cleaner than it could've been" and expressed frustration over the situation.
"It's very disappointing, but injuries happen. You can't necessarily control it," Dak said in a postgame press conference. "It's just unfortunate, [I'm] obviously going to miss some time, not be there for my team. That's what hurts more than anything, especially after the start we just put out there."
Article continues below advertisement
"Wanting to be able to respond and not necessarily having that opportunity for several weeks, yeah, it's unfortunate," the Cowboys quarterback added. "But I'll do what I've always done any time adversity comes — take it on headfirst, give it my best, and I'm sure I'll come out of this thing better."
Article continues below advertisement
When is Dak Prescott coming back?
Eventually, team owner Jerry Jones revealed that Dak would undergo surgery on his throwing hand and miss several weeks. By Sept. 12, Dak underwent successful surgery to repair his fractured thumb; many sources report he could return to the field in six to eight weeks for either the Oct. 30 game against the Chicago Bears or the Nov. 13 game against the Green Bay Packers.
However, NFL insider Tom Pelissero reported that Dak could actually return in four to six weeks. He tweeted, "the timeline will depend on how the bone heals when Dak resumes throwing." He added that on top of Dak being quite a fast healer, "the surgery was clean [and] doctors are optimistic."
Article continues below advertisement
At that rate, Cowboys fans could see Dak back on the field before the team's week nine bye and possibly even as soon as the Oct. 16 game against the Philadelphia Eagles. It seems Jerry Jones is also anticipating a quick return, because one day after Dak's surgery, he said the team would not place the 2016 Offensive Rookie of the Year on injury reserve.
"We won't be putting him on IR," Jerry revealed on 105.3 The Fan. "Which means we want him to be in consideration for playing within the next four games. We will not put him on IR."
But, for now, the Cowboys will stick with Cooper Rush as their starting quarterback.