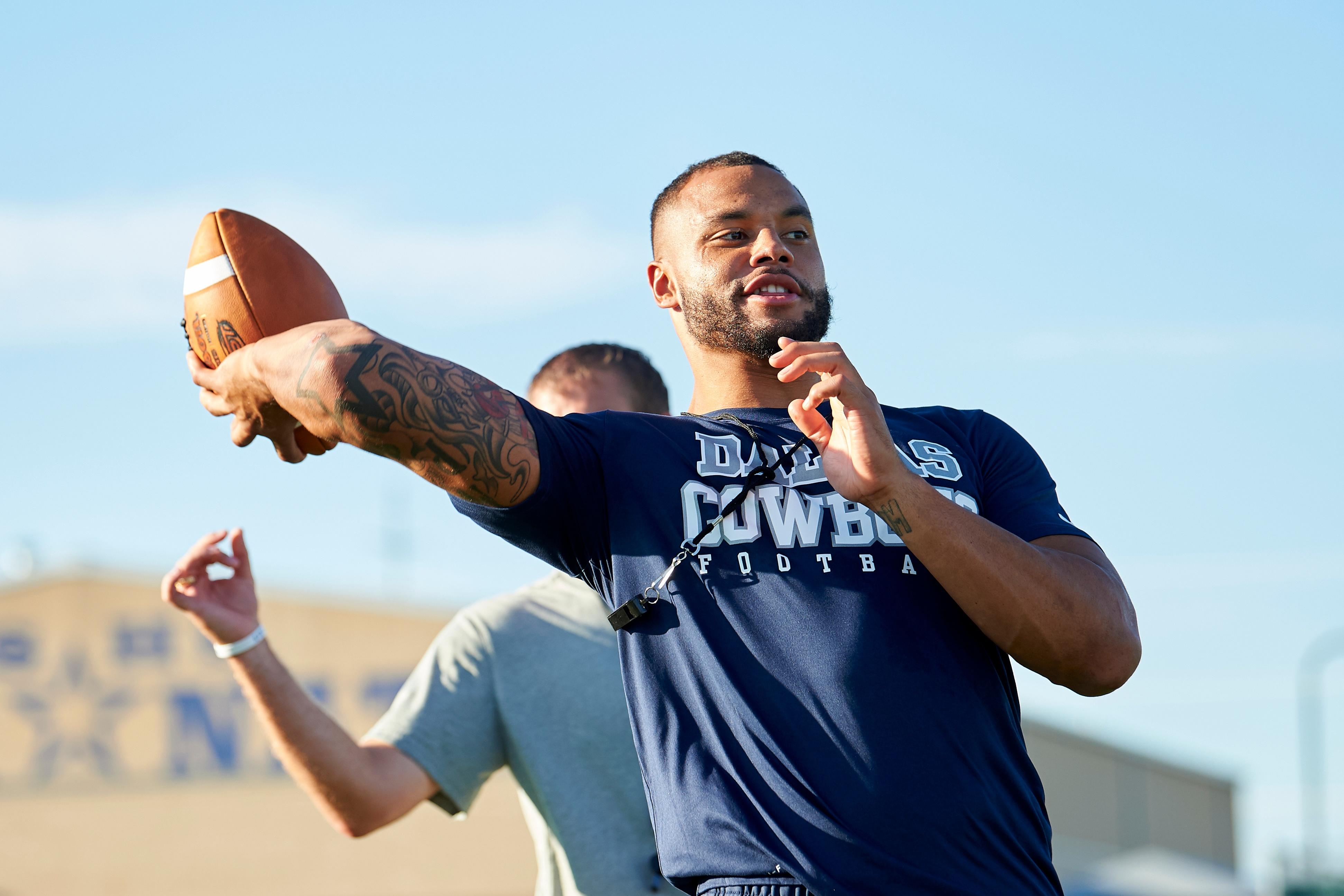 Cowboys QB Dak Prescott Loves to Show Appreciation for His High School
Since his NFL debut in the 2016 season, Dallas Cowboys quarterback Dak Prescott has been in the spotlight. From being the fourth rookie QB to open the Cowboys season as a starter to winning NFL Offensive Rookie of the Year, it seems Dak had a great first year in the pros.
Article continues below advertisement
As the years go by, Dak continues to get better and better; however, his 2020 run was cut short after a season-ending injury during Week 5. After signing a four-year contract extension, Dak returned to action 11 months after his injury and proved to be back and better than ever.
Since then, Dak has led the Cowboys to an 11-4 record in the 2021 season, and the franchise clinched the NFC East division title after a 56-14 blowout victory against the Washington Football Team on Dec. 26.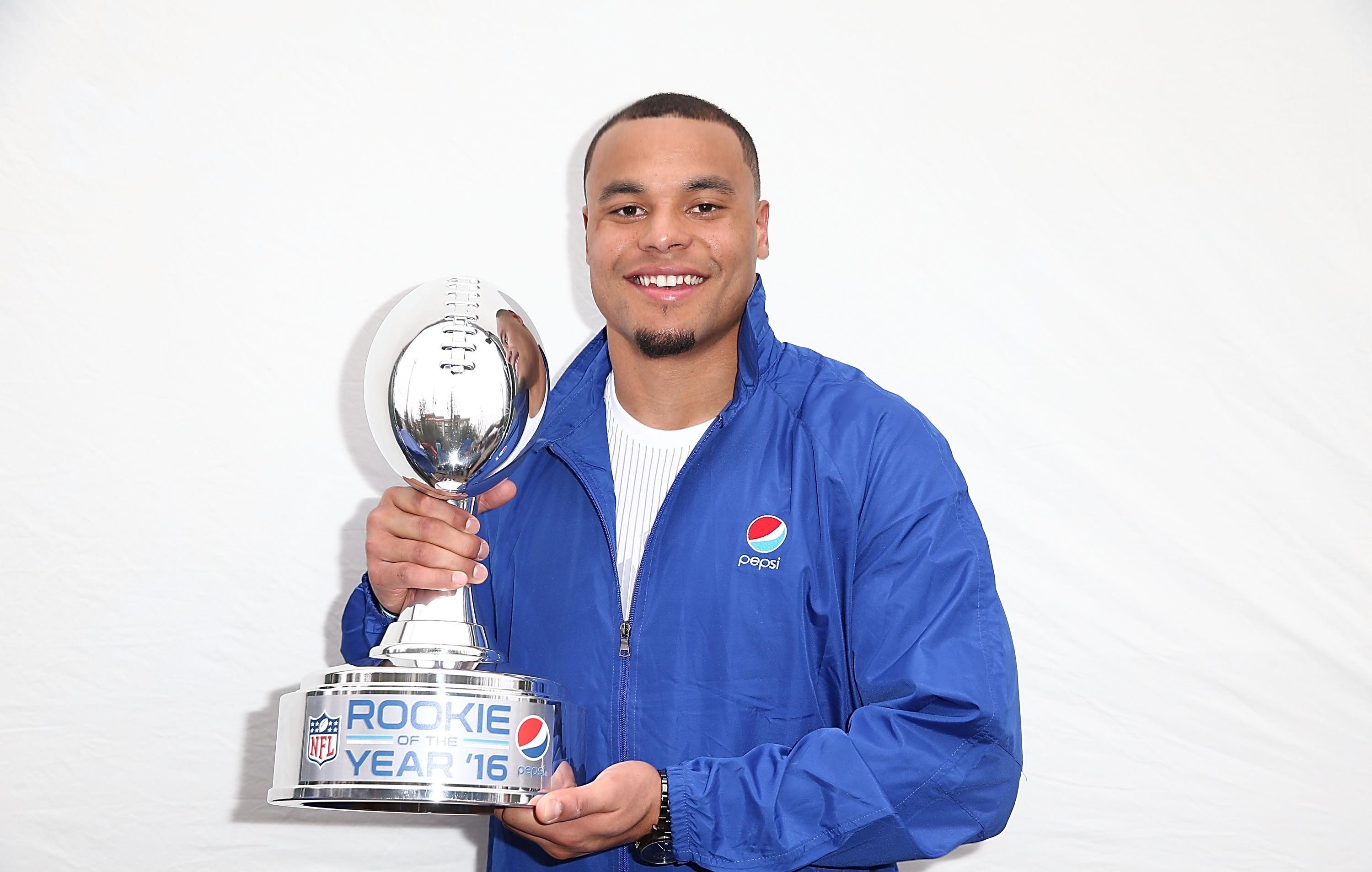 Article continues below advertisement
Most NFL players dedicate their professional success to their collegiate-level playing experience. However, Dak Prescott owes his football legacy to his high school — Haughton High School — and continuously expresses his gratitude for all the school and football program gave him.
But, it can be confusing because rather than stating his college alma mater, Dak Prescott says his high school during NFL introductions. We know he went to college (he attended Mississippi State), so why doesn't he acknowledge MSU? Why does he always say his high school during intros? Keep reading to find out!
Article continues below advertisement
Why does Dak Prescott say his high school during introductions?
After a devastating right ankle fracture and dislocation, Dak Prescott made his NFL return 11 months later during Thursday Night Football. The Cowboys QB faced off against Tom Brady and the reigning Super Bowl champions — the Tampa Bay Buccaneers — and threw for a whopping 403 yards and three touchdowns.
Article continues below advertisement
While fans should've focused on his outstanding stats, many were thrown off by his TNF broadcast introduction. Rather than stating his name and college alma mater — Mississippi State — Dak chose to mention his high school, Haughton High School.
That seems odd, right? Well, Dak's high school means a lot to him; plus, shouting out the HHS must have made the football program ecstatic.
Dak Prescott excelled in football at Haughton High School.
As the quarterback of the Haughton Buccaneers, Dak was truly remarkable. He had the instincts of a leader, and his football IQ was higher than most.
As a senior, Dak led the Buccaneers to a 10-0 record; he also ran for 950 yards and 17 touchdowns that season. The Dispatch reported that by the end of his high school career, Dak "had thrown for more than 5,000 yards and 66 touchdowns."
Article continues below advertisement
The outlet also spoke with Roy Lang, the sports editor at the Shreveport Times, about Dak Prescott's presence on the high school football field.
"Dak was very quiet, not a big 'me' guy," he said. "You could definitely tell he commanded respect from his teammates, even at a young age. He was very polite and polished. Heart and soul of that team."