Abbey Humphreys Joined 'Twentysomethings' After Her Divorce — Who Is Her Ex?
What happens if you ask eight people who have never met before to move into a beautifully decorated house in Austin, Texas? As the first six episodes of Netflix's Twentysomethings: Austin attest, drama, intrigue, and a hefty amount of flirtation are bound to ensue. With a painfully attractive cast made up of up-and-coming creatives and a few others, the TV show offers a genuine portrayal of what it's like to be young in this day and age.
Article continues below advertisement
Abbey Humphreys joined 'Twentysomethings: Austin' after ending her marriage.
Abbey joined the cast of Twentysomethings: Austin to explore bisexuality, and, by the same token, shake off the remainders of her conservative upbringing and forget about her marriage. Now 28, the proud Houston native got married when she was only 20. She and her ex-husband started dating in the early 2010s, after first meeting at a fast-food joint.
Article continues below advertisement
She and her ex-husband likely have strong ties to San Diego, Calif., as Abbey said she wouldn't want to return to America's Finest City in the trailer for Twentysomethings: Austin. "I can't go back to San Diego," she said. As Abbey divulged in her Instagram bio, she used to study at the University of San Diego. It's possible she met her ex-husband while she was still studying.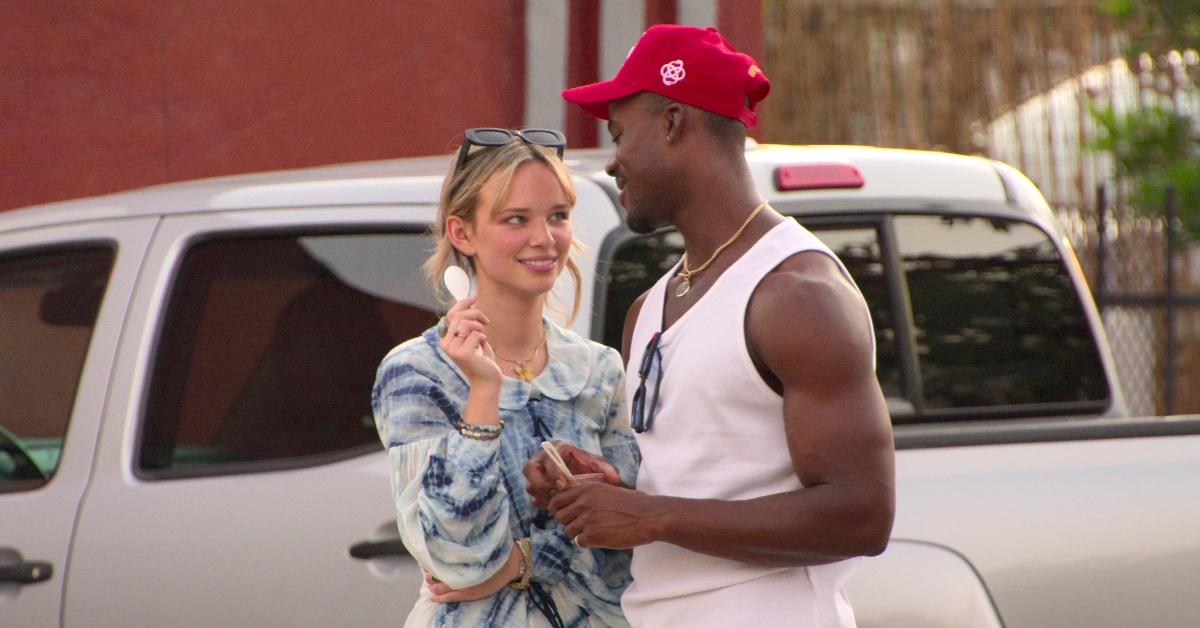 Article continues below advertisement
According to another theory, she was financially dependent on her husband — which could have soured the relationship. On LinkedIn, Abbey has listed only one job, stating she has experience as a bookseller at the San Diego gem, the Bay Books Coronado. What's more, she used to make a living as a bartender. That's a line of work she tried to get back into with renewed spirits in Twentysomethings: Austin as well.
Abbey's marriage reached its breaking point in 2021, putting Abbey in position to get back into the world of dating. She is now ready to explore the Texan city's vibrant cultural scene, including exceptional eateries and unmatched music venues.
Abbey is bound to cause quite the splash. "Austin, hide your sons. And your daughters," she says in the trailer.
Article continues below advertisement
Abbey appears to have scraped all photos depicting her ex-husband from her Instagram.
With hobbies ranging from traveling to skiing, Abbey has already impressed people in Twentysomethings: Austin. She and Kamari Bonds, a 23-year-old model from Greensboro, N.C., got on like a house on fire. As the trailer suggests, the affair might have taken an unexpected turn down the line. "Just because you're hooking up, it doesn't mean you don't owe respect," she reminded the handsome model in the trailer.
The next six episodes are bound to shed light on what exactly went down between Abbey and Kamari while also touching on the latest life experiences of cast members like Keauno Perez, Raquel Daniels, and Isha Punja.
The first six episodes of Twentysomethings: Austin are available on Netflix now. The second installment drops on Dec. 17, 2021.