Francesca Is an Unapologetic Open Book on 'Perfect Match' and Fans Love to Hate Her for It
Spoiler warning: This article contains spoilers for Episodes 1-8 of Perfect Match.
Even though Francesca Farago plays her cards close to her chest most of the time on shows like Perfect Match, she also often says what's on her mind. And, while that often gets her in trouble, she seems to have no qualms about how she is perceived by others. That's probably why she's so open about her sexuality on and off Perfect Match.
Article continues below advertisement
And whether you love Francesca or you just love to hate her, you have to respect her for being so comfortable with who she is. Even when she was on Too Hot to Handle, she stayed true to herself, she was never fake, and if she had an issue with someone, she was open about it. Say what you will about reality TV villains, because Francesca has plenty of fans who see her as their bisexual queen.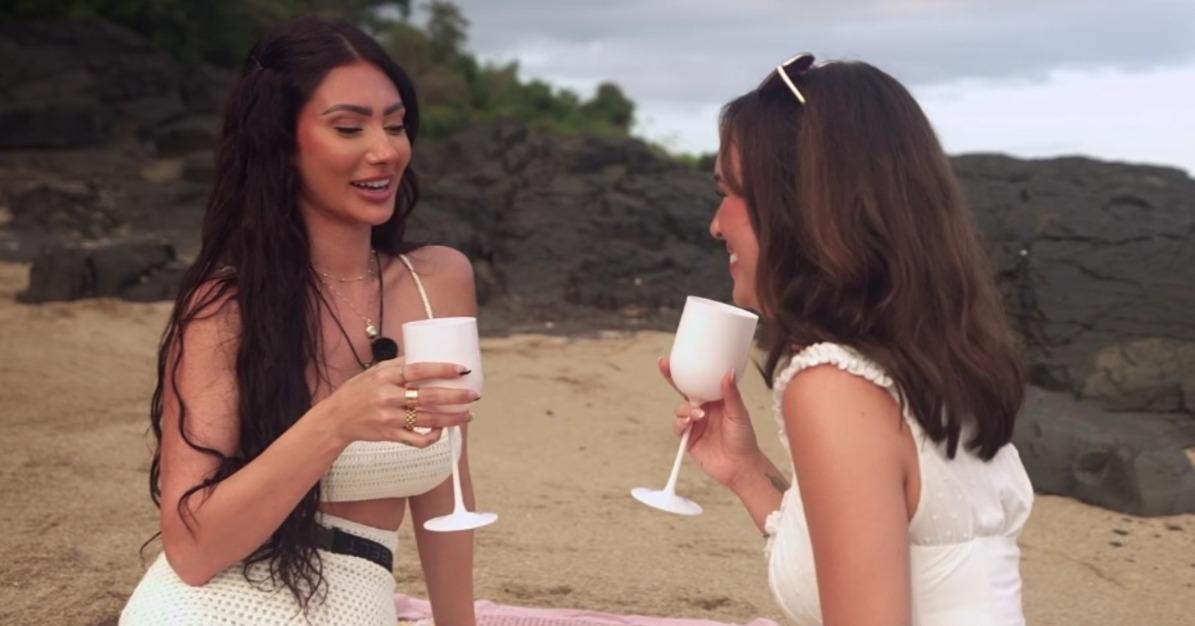 Article continues below advertisement
What is Francesca's sexuality on 'Perfect Match'?
There's a scene on Perfect Match where Francesca's on again / off again match Damian Powers mentions how he admires her for being open about being bisexual. And she has publicly dated at least one woman.
In 2021, Francesca dated fellow influencer Demi Sims, but their relationship was short-lived. Now, Francesa is dating Jesse Sullivan, a trans man who is public about his love and future with Francesca.
While Francesca's sexuality comes as no shock to most Perfect Match viewers after her story about removing a woman's tampon with her teeth, it's also refreshing to see a cast member open and nonchalant about her affinity for men and women. So when she and Abbey Humphreys from Twentysomethings: Austin get together in the second batch of episodes, it's not really out of left field.
Article continues below advertisement
It is, however, a reminder that no relationship is safe. Even Francesca and Damian's, which was born out of Francesca blindsiding her former partner, Dom Gabriel. Go figure, right? Who would have thought Francesca would be open to continuing to play the field to find her, er, perfect match?
Article continues below advertisement
Francesca is dating someone outside of reality TV now.
Most reality TV contestants keep the results of their respective TV relationships under wraps until a season finishes airing. Francesca had other ideas when Perfect Match premiered, however. Even though Perfect Match hasn't finished airing on Netflix, Francesca isn't hiding her real-life relationship from her followers.
Article continues below advertisement
She has been dating Jesse since shortly after she competed for a partner on Perfect Match in 2021. The pair seems to live together, or at least spend loads of time at each other's homes, and Francesca has a relationship with Jesse's daughter too.
It's a side of Francesca that not many have seen before. From her stories of "sexidents" on Perfect Match to the more domesticated aspects of her life outside of reality TV, Francesca basically invented the phrase "always keep them guessing."
Watch Perfect Match on Netflix.