TikToker Abby Benson Is Taking a Break and Followers Are Concerned
TikTok creator Abby Benson has followers asking if she is alright after she posted that she needs to "step away" from the platform right now.
Creator Abby Benson (@abbymbenson) has a cool 111,500 followers on TikTok and engages with them frequently via content that regularly gets thousands of views.
Her typical posts are both honest, fun loving, and cover topics ranging from her regret over not eloping with her soon-to-be-husband John, to how a margarita solves everything.
Article continues below advertisement
But a post Abby shared on Monday, March 20, 2023, has followers worried about her after the popular influencer emotionally shared she plans to take a break from the social platform. Here's what we know.
Abby Benson's TikTok leaves followers with more questions than answers.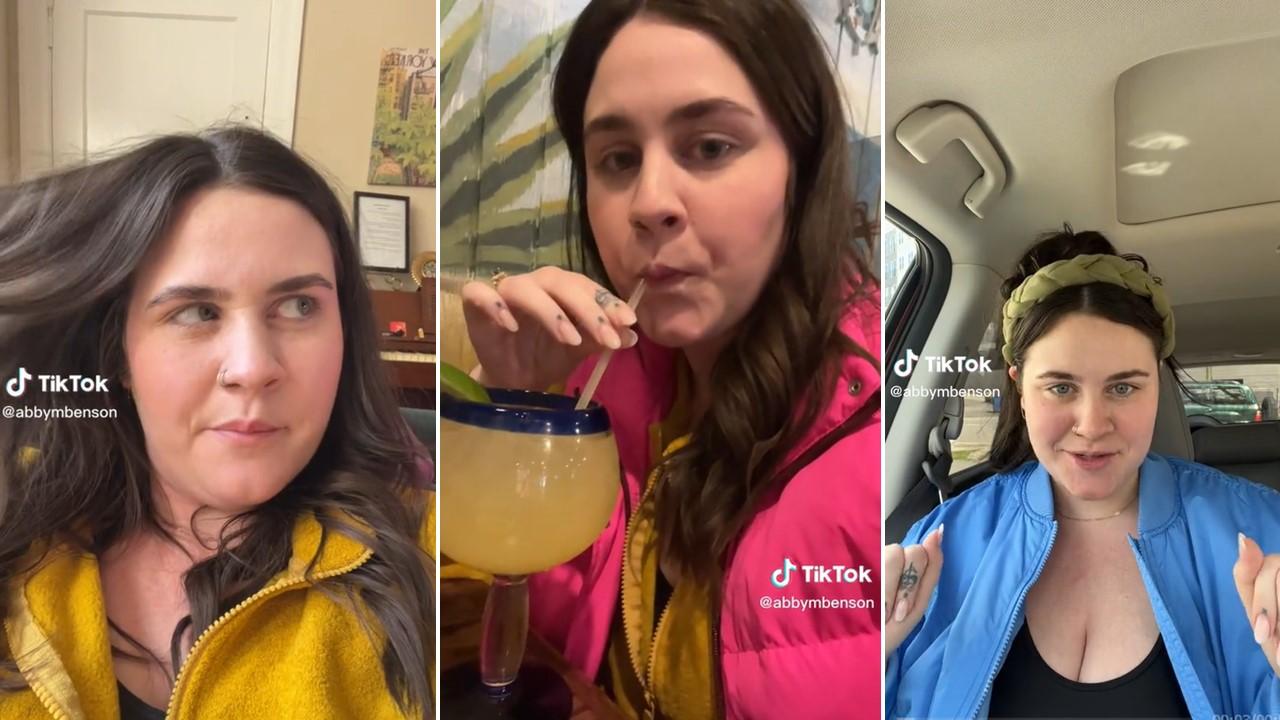 In a TikTok that has generated more than 190,000 views at time of writing, Abby at first informs her followers, "The last few hours a lot of things have happened," before adding, "I'm fine. John's fine."
She assures her fans that everyone is safe.
Article continues below advertisement
"I just need to take some time," Abby goes on to share in the short video, at which point she gets emotional, and goes on to explain, "Some things are going on."
Then, Abby tells her followers that although she posts "a lot," maybe even every day, she's "gonna need a few days."
Before ending the tearful clip, the influencer says she didn't want to "just go dark and scare everybody, and leaves her followers with a vague promise that she'd 'probably' see them 'in a few days.'"
Article continues below advertisement
Naturally, now followers want to know: Is Abby Benson OK?
Upon viewing Abby's concerning post, followers immediately took to the comments section to reassure the influencer. "Please remember you do not owe anybody an explanation for anything," one top comment read, which was then followed by dozens of supportive words from other followers imploring Abby to just take care of herself.
Many commenters also applauded Abby for knowing when she needed a break from TikTok, regardless of the reason. Meanwhile, Abby has openly talked about her dedication to both her physical and mental well being, even disclosing that she is in therapy.
Article continues below advertisement
Does Abby's soon-to-be husband John have anything to do with her decision to take a TikTok break?
All we know from Abby's last TikTok is that she and John are both alright and "safe."
However, she did hint at "wedding drama" in a recent post, and told her followers that she wished she'd eloped rather than dealing with wedding planning.
Article continues below advertisement
But no other recent posts have hinted at any trouble between Abby and John, and in fact, she has even featured the couple enjoying a movie. She confessed to feeling pumped over hats they designed with their soon-to-be married, hyphenated last names on them.
Until we know more, here's hoping all is OK with Abby and that she gets back to delighting us with her sunny, down-to-earth posts that make us feel better about everything from our shared Starbucks addictions to wearing pajamas out of the house. Oh, and believing that margaritas cure basically all that's wrong with the world.