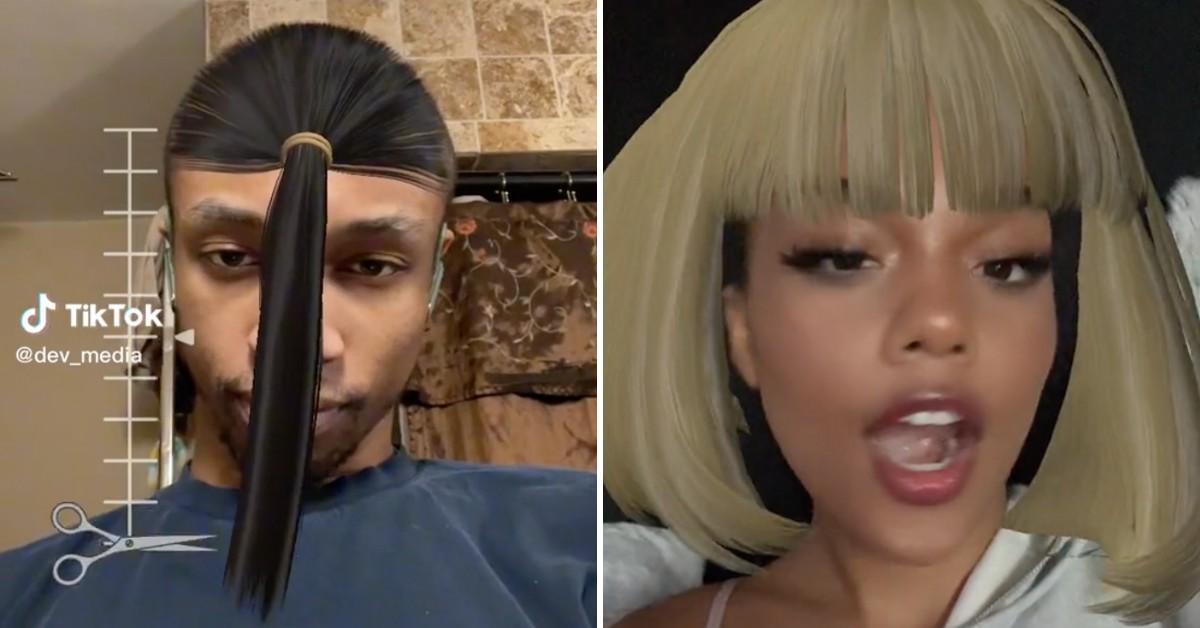 Skip the Salon! TikTok's "Big Wave" Trend Showcases the App's Playful Self-Haircut Filter
TikTok's viral "Big Wave" audio is being paired with the app's whimsical Self Haircut filter. Here's a look at the newest trend to make waves.
From Ice Spice and PinkPantheress's "Boy's a liar Pt. 2" to Sam Smith and Kim Petras's "Unholy," catchy songs often get the viral treatment (and are sometimes gifted another life) once introduced to the chaotic world of TikTok. The latest tune making a splash on the clock app is known as the "Big Wave" song.
Article continues below advertisement
Uploaded by TikTok user @icierspicier (an Ice Spice fan), the audio titled "BIG WAVE" has been used in over 146,000 videos across the short-form content app. In comparison, the "Big Wave" hashtag boasts a whopping 393.7 million views, though some of the accompanying videos feature actual ocean waves.
The viral audio (which follows the "BIG WAVE" audio uploaded by @cxchae) remixes a cover of "Dice" by K-pop girl group NMIXX and "fairy" by 9lives.
Since the Feb. 17, 2023, upload of "Big Wave" — which many believe sounds akin to the pipes of Nicki Minaj — users have been pairing the audio with a particular filter, creating a bonkers trend in the process.
Article continues below advertisement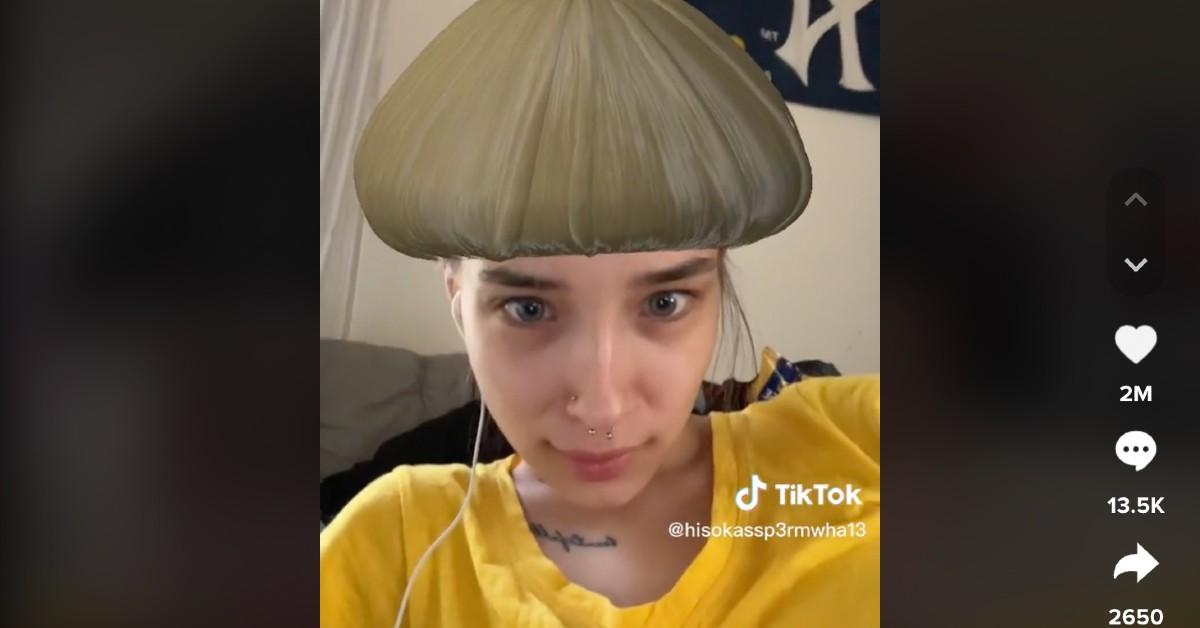 TikTok's "Big Wave" audio is being paired with the Self Haircut filter.
For no rhyme or reason, creators are using the "Big Wave" audio in videos showcasing TikTok's "Self Haircut" filter.
The whimsical filter places a virtual ponytail in the middle of the user's forehead, it cascading down their face. The effect intends to mimic the process of the "unicorn ponytail" at-home haircut method, which requires a brave soul to bring all of their hair to the front, especially to achieve a layered look. (It's not as easy as it looks!)
Article continues below advertisement
From there, a pair of virtual scissors randomly snip at said ponytail. A red velvet curtain closes across the screen before the user's "new haircut" is unveiled.
Whether it produces a blond lob, a black bowl cut, or a green spiked 'do, the Self Haircut filter is full of surprises.
Article continues below advertisement
When TikTok user @lyllistapper — who boasts over 2.4 million followers — gave the filter a try, she was given a Kelly green bowl cut. "Willy Wonka, I'm on my way lol," she captioned her video, poking fun at her virtual Oompa Loompa 'do.
User @dev_media was thrilled to receive a chic black bob, to which he said "the bob was bobbing." Naturally. One user even compared his new look to quirky fashion designer Edna "E" Mode from The Incredibles, which we totally see.
Reminiscent of old-school Snapchat filters, the Self Haircut filter offers plenty of giggles. Make sure to pair your Self Haircut video with the "Big Wave" audio! Why? Well, because the internet told us to. Not every trend is brimming with logic.