How Many Episodes Are in Ayesha and Stephen Curry's HBO Max Game Show, 'About Last Night'?
NBA player Stephen Curry and his cookbook author wife, Ayesha, have gifted us with an HBO Max gameshow called 'About Last Night.' How many episodes are there?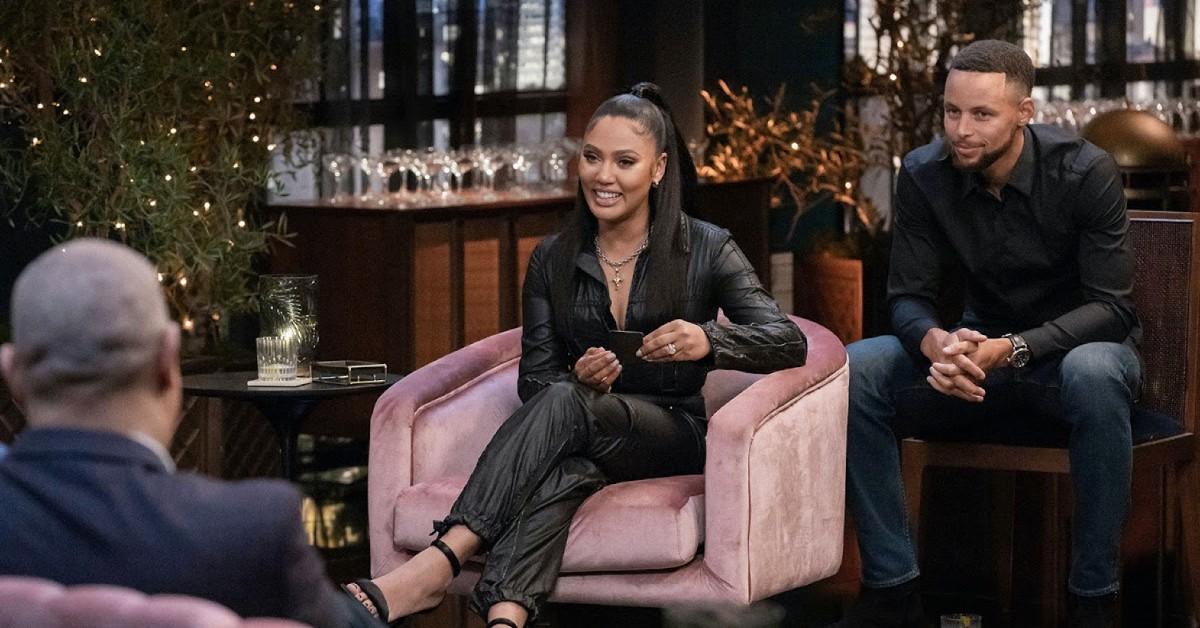 Popular NBA player Stephen Curry and his adorable cookbook author wife, Ayesha Curry, make up one of Hollywood's more likable (not to mention stable) couples. With three beautiful children and over a decade of marriage behind them, we can only imagine what ups and downs their relationship has seen, especially while they've been putting on their best faces for the public eye.
Article continues below advertisement
Now, the stunning love birds — who've known each other since they were church-going teenagers — are taking their fame to new heights. By "new heights," we mean a late-night-style HBO Max game show called About Last Night. Their series, deemed "an exclusive celebrity party," will see the duo pit other celebrity couples against each other, testing them via trivia questions and various challenges.
The "unfiltered" and "uncensored" series essentially gives viewers an inside look at what a chill, saucy, alcohol-infused celebrity get-together looks like. We'll be grabbing our dirty martinis and tuning in, pretending we're there. So, how many episodes are in About Last Night?
Article continues below advertisement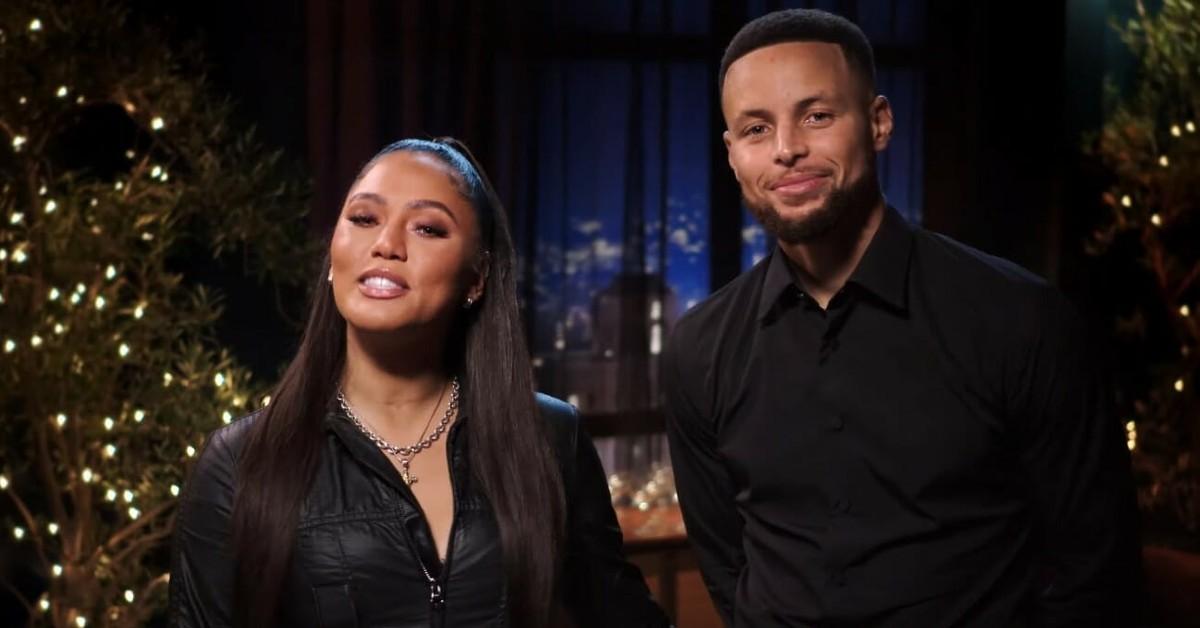 How many total episodes are in 'About Last Night'?
As reported by People, a total of eight About Last Night episodes are coming to HBO Max on Feb. 10, 2022. While many scripted HBO Max series, such as And Just Like That..., release episodes weekly, People implied that all episodes of the Currys' series would be uploaded together, ready for binging.
Article continues below advertisement
"We'd actually always wanted to do something together and wanted something around the premise of a date night," Ayesha told People in an interview. "We don't get to do a lot of them, but we love going on them. And so we said, 'Hey, this is a great excuse to get some work done and also have some date nights.' It's really that simple."
Those smartypants found a way to have their dreamy date nights and get paid for them!
Article continues below advertisement
"We tried to make it something we'd do normally anyway. I feel like that's how you spend your time, hanging out with some cool couples, like we have on the show. And game nights or any type of couple competition or something that brings personality and fun out of it, that was the exciting part about what it could be," Stephen added.
About Last Night features cool couples like Niecy Nash and Jessica Betts, Zooey Deschanel and Jonathan Scott, Terry Crews and Rebecca King-Crews, and Loni Love and James Welsh, among others.
What inspired 'About Last Night'?
While we wouldn't have pegged Ayesha and Stephen as game-show nerds, About Last Night was inspired by the 1970s game show TattleTales, which saw Bert Convy as its Emmy-winning host. The vintage game show involved celebrities and their partners answering questions about each other in an attempt to win cash for the eager studio audience.
The Currys' reboot, so to speak, sees famous pairs competing for donations to the charities of their choosing. We love to see it.
Article continues below advertisement
Understandably, because the world is currently, well, a dark place, Ayesha wanted their show to be relaxing, uplifting, and overall fun.
"I think we gravitate towards the light, fun-hearted side of things right now. Because there's so much going on in the world, it's nice to have a moment to just watch something simple and fun," she explained.
Refusing to take their show too seriously, the Currys have gifted us with the perfect pandemic game show to watch while cuddling up to our partners — or our collection of Squishmallows.
About Last Night premieres on Thursday, Feb. 10, 2022, on HBO Max.