BET Is Bringing 'Real Husbands of Hollywood' Back and We Open Our Kevin Harts to It
We've been living in the reality of reality television for too long! The 'Real Husbands of Hollywood' is back and we need to know about the cast.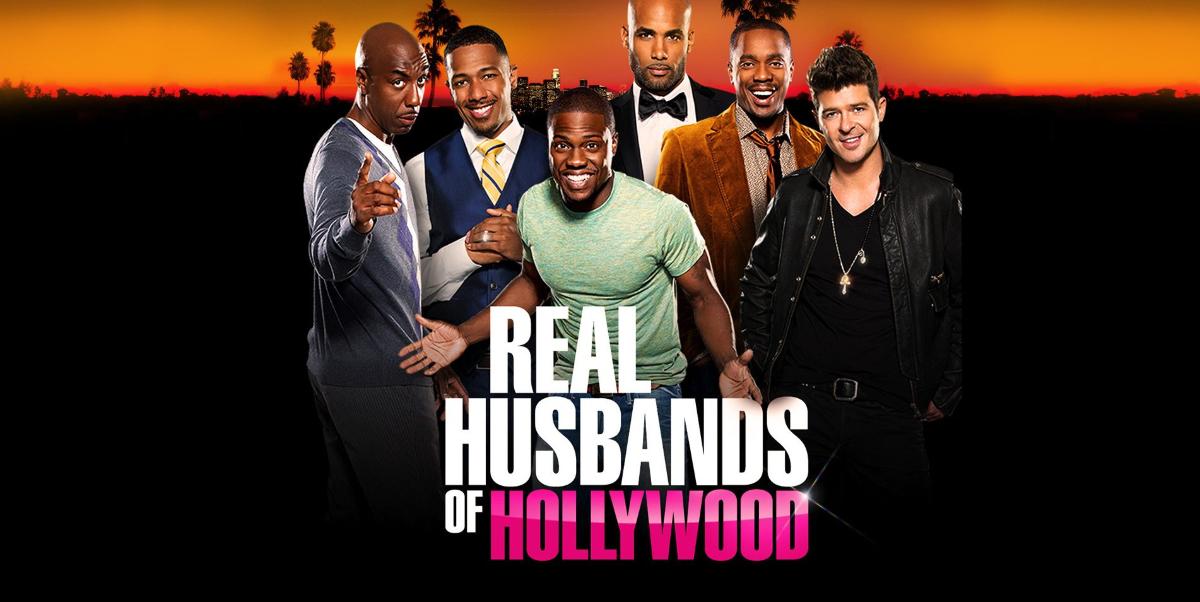 If we didn't know better, we'd be tempted to believe all of the Real Housewives shows are actually very clever satire. Maybe we're all victims of some sort of Andy Kaufman-esque comedic performance art piece that has now spanned several years and locations. Unfortunately, there's nothing more real (and we use this word loosely) than the Real Housewives franchise. Fortunately, we can also get our faux fix with the resurrected Real Husbands of Hollywood (RHOH).
Article continues below advertisement
Co-created by comedian Kevin Hart, RHOH began as a sketch during the 2012 BET Awards. Once it was developed into a show, RHOH ran for five seasons between 2013 and 2016. The show centers around Kevin and other married celebrities who portray exaggerated, fictionalized versions of themselves. Now the show is coming back, and we need to know who from the original cast is returning.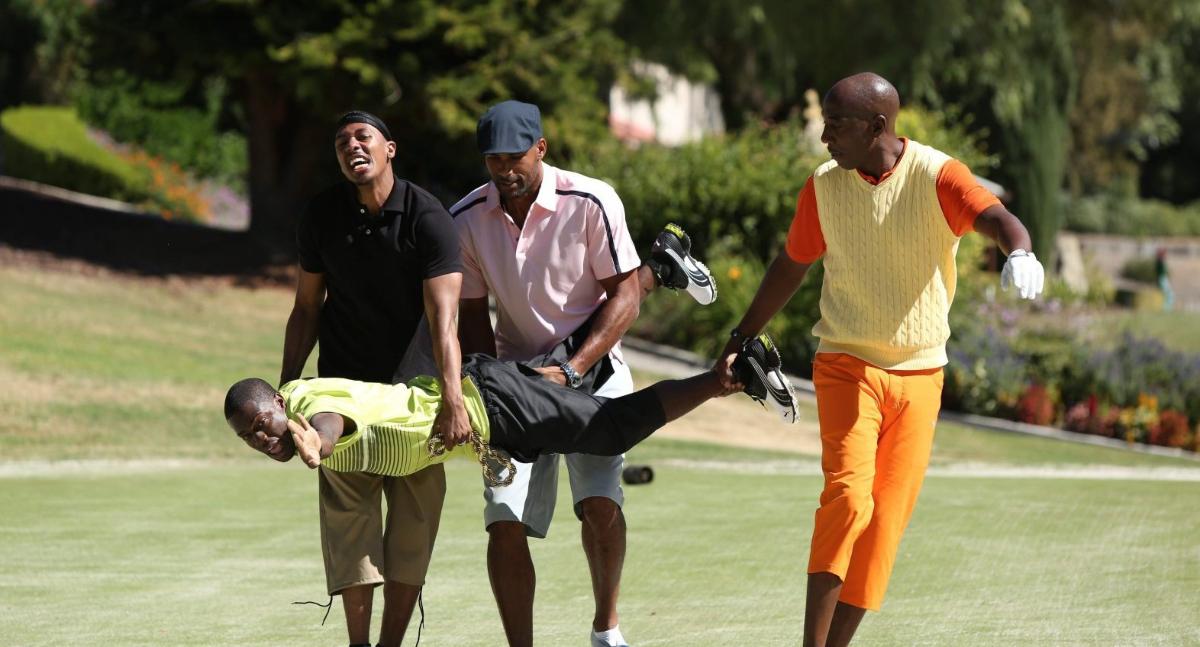 Article continues below advertisement
Who's in the 'Real Husbands of Hollywood' revival?
To start, the show's name got a slight upgrade and is now Real Husbands of Hollywood — More Kevin, More Problems. Anytime Kevin Hart is involved, you're guaranteed to get high energy, with a ton of height jokes. He knows what the people want! The new show spans six episodes and will stream exclusively on BET+ beginning Thursday, Feb. 10. Although it's a limited series, the cast is certainly not limited. It also looks pretty familiar.
We'll get to see the likes of Kevin Hart, Boris Kodjoe (Station 19), Nick Cannon (The Masked Singer), Duane Martin (L.A.'s Finest), J.B. Smoove (Curb Your Enthusiasm), Robin Thicke, Nelly, Jackie Long, and Cynthia Kaye McWilliams. Much like the original, the RHOH revival features a revolving cast of special guest stars, and the show's trailer gives us some real over-the-top nonsense. For example, we are seeing a lot of people getting the s--t kicked out of them in a professional wrestling ring. What could go wrong?
Article continues below advertisement
As far as the guest stars go, we can't wait to see Tiffany Haddish, Angela Rye, Amanda Seales (Insecure), Mark Cuban (Shark Tank), Yolanda Adams, Big Boy, Neil Degrasse Tyson, and Dr. Phil. Highlights of the two-minute trailer include, but are not limited to, all of Nick Cannon's turbans, all of Robin Thicke's garish blazers, Kevin riding a donkey named Bronco, a Uranus joke, and J.B. Smoove just being J.B. Smoove. We cannot wait.
Article continues below advertisement
The original cast was already pretty close.
In a 2014 interview with HipHollywood, Kevin was asked how much of the show played off their real relationships. Kevin very honestly said the "cast was put together because of their real relationships." That's what made it work then and what will continue to make the revival work. Another key to the show's success is the fact that everyone involved is not afraid to make fun of themselves.
The show is truly a collaborative effort and in Kevin's words it's "not just about me being funny." Everyone on the show brings something different, comedically, to the table. Co-creator Ralph Farquhar said the show was about 60% improv and 40% scripted, giving the actors a lot of freedom to try out new jokes. We're hoping the new season is similar because Kevin Hart should not be held back, ever.