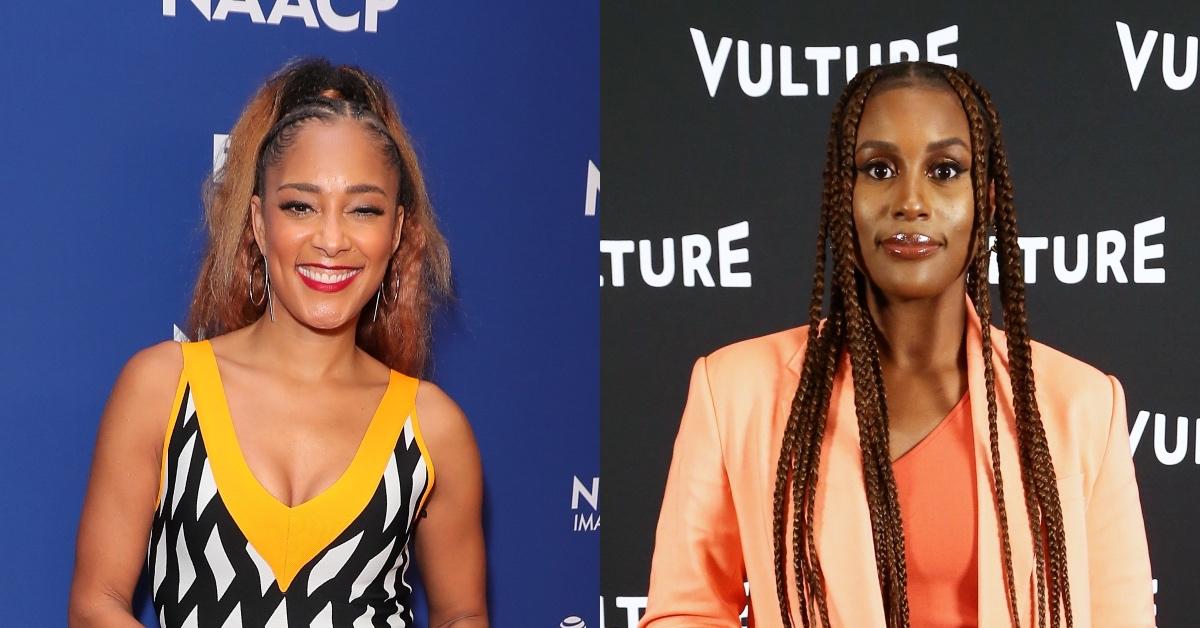 Some 'Insecure' Fans Are Convinced That Issa Rae and Amanda Seales Had Some Kind of Beef
Partially based on Issa Rae's hit comedy web series The Mis-Adventures of Awkward Black Girl, Insecure offers a glimpse into the latest adventures of a group of Black women caught between fulfilling towering expectations and making the most of their adulthood.
Season 5 of Insecure ended on Sunday, Dec. 26, 2021. But what went down behind the scenes? Are the rumors anything to go by? Did Issa Rae have some kind of beef with Amanda Seales?
Article continues below advertisement
According to a rumor, Issa Rae and Amanda Seales might have had a tiny bit of a beef.
In the Season 5 Finale of Insecure, Tiffany DuBois (Amanda Seales) claims her well-deserved spot on the top of the property ladder, having splurged on a gorgeous-looking home ... in Denver, Colo.
The girls embark on a trip to visit their old friend, who quickly comes clean about her nightmares about slowly transforming into a "Real Housewife of Denver" type. Meanwhile, Issa ends this chapter in her life with Lawrence (Jay Ellis) and Elijah Mustafa.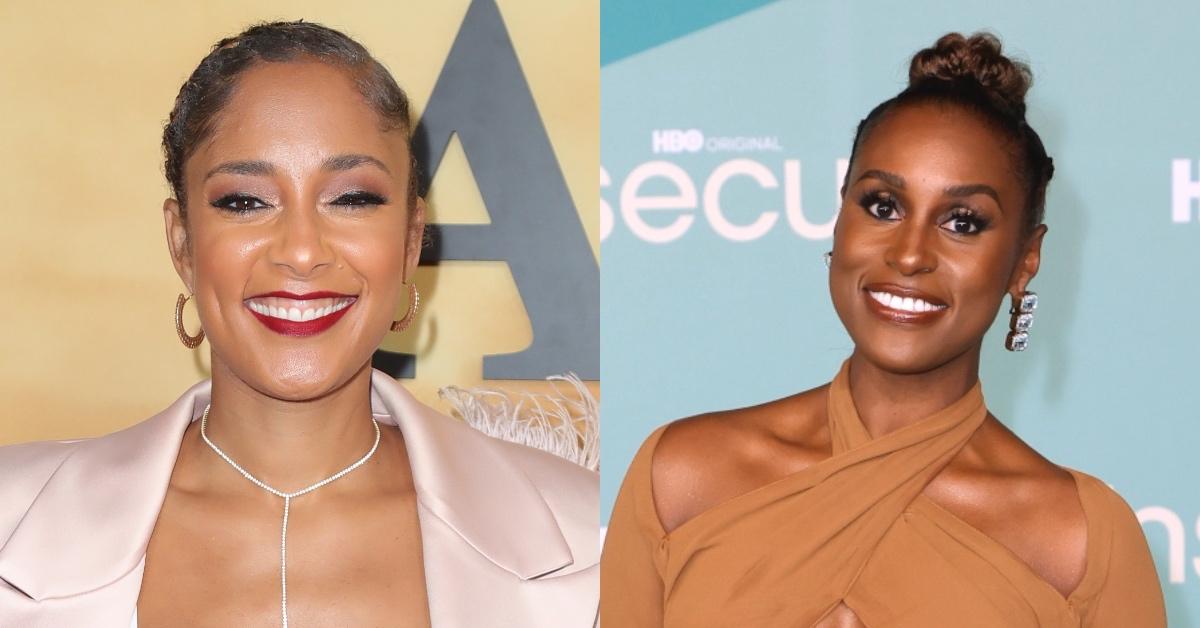 Article continues below advertisement
On-screen, the actresses seem to have gotten on seamlessly. What about in real life?
Amanda came under criticism in the fall of 2021 for wearing Alpha Kappa Alpha garb on Insecure as part of her character's plotline. Some Insecure fans believe Issa and the creators should have taken more responsibility as the controversy unfolded.
"Oh s--t, let me tell HBO to delete [one] of the upcoming episodes then. Hold on," Issa responded in a now-deleted tweet, via Showbiz Cheat Sheet.
"Shouldn't the disdain for Amanda Seales character wearing AKA nalia be directed toward Issa Rae and the producers and not Amanda?" tweeted @andreharris89.
Article continues below advertisement
"I still look bomb as s---t even though I was standing on the street corner," Amanda described being denied entry to an Emmy party.
As the rumor has it, Amanda was denied entry to the Celebrate the Culture II' Emmys After-Party in September 2019. The only catch? The person stopping her was Issa's publicist, or at least, so holds the rumor. Amanda took it to Instagram to share further details about the situation which, by the looks of it, got ugly real fast.
"For the record, I am being denied entrance to the Black people's Emmy party," Amanda said in an Instagram Story, via Black Enterprise. "And it's a white woman telling me I can't go in."
Article continues below advertisement
"I just want to put this on record that I am literally being told, 'You cannot get entrance into a party that Jesse Williams invited [you] to.' That is the only Black event for the Emmy weekend because a white woman is telling me I can't get in. But I'm fine."
"I feel sorry for those folks. Because they think they are doing something, and [they are] not," she added. "Because I still look bomb as s---t even though I was standing on the street corner."
Article continues below advertisement
Amanda hasn't really appeared in Issa's latest Instagram posts.
Issa took it to Instagram to thank the Insecure cast for their hard work on June 12, 2021. Yvonne Orji, Jay Ellis, the executive producer, Amy Aniobi, the showrunner, Prentice Penny, and the co-executive producer, Deniese Davis, all appear in the photos.
Article continues below advertisement
"Wrapped a show I've been writing for eight years and shooting for six, surrounded by a chosen family of incredible creatives. One day I'll be able to properly articulate what each and every person involved in the making of this show has meant to me and how they've changed me for the better," Issa wrote in the Instagram post.
It's perhaps worth pointing out that Amanda is only credited on five episodes in Season 5 of Insecure — which means she likely wasn't on set as frequently as some of her co-stars and the creators.
Regardless, Insecure fans continue to suspect that there's long-term beef between Amanda and Issa.
"Issa Rae must be a cool showrunner because Amanda Seales made it to the end, and we didn't even care about Tiffany like that. You know what Shonda would have done to her if she was on a show of hers?" tweeted @TrapThumbelina.