Adam Sandler's Daughters Have Cameos in Most of His Films
Who are Adam Sandler's daughters? His girls have starred in many of his films including 'You Are So Not Invited to My Bat Mitzvah!' on Netflix.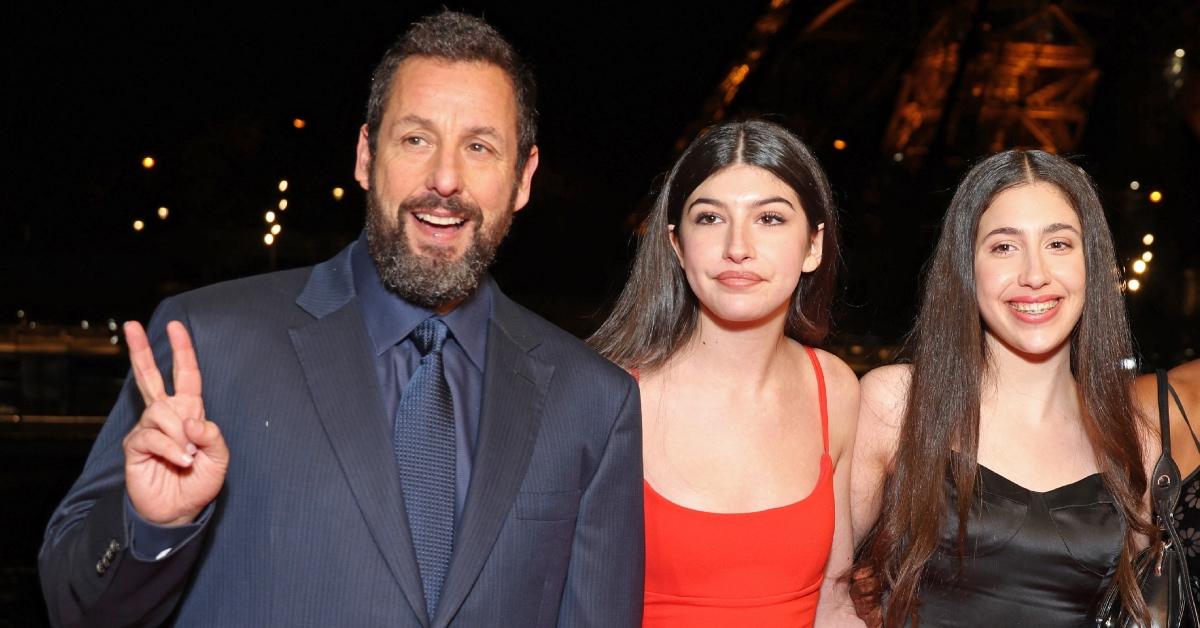 Many people know Adam Sandler as the comedy legend behind classic films like Big Daddy, The Wedding Singer, 50 First Dates, Happy Gilmore, and Grown Ups, but when he's not making people laugh, he's a devoted father of two.
He wed Jackie Sandler in 2003 after five years of dating, and the pair has since welcomed two daughters together, Sadie and Sunny.
Article continues below advertisement
While it's well known that the actor features his close friend Rob Schneider in essentially all of his films, Adam's wife and kids often make cameos too.
The girls appeared in their dad's Netflix film, Hubie Halloween, released in 2020, and more recently, were cast in You Are So Not Invited to My Bat Mitzvah!.
So, who are Adam Sandler's daughters? Find out what else they've been in before, and how they had a tight-knit bond with the late actor (and Adam's former co-star) Cameron Boyce.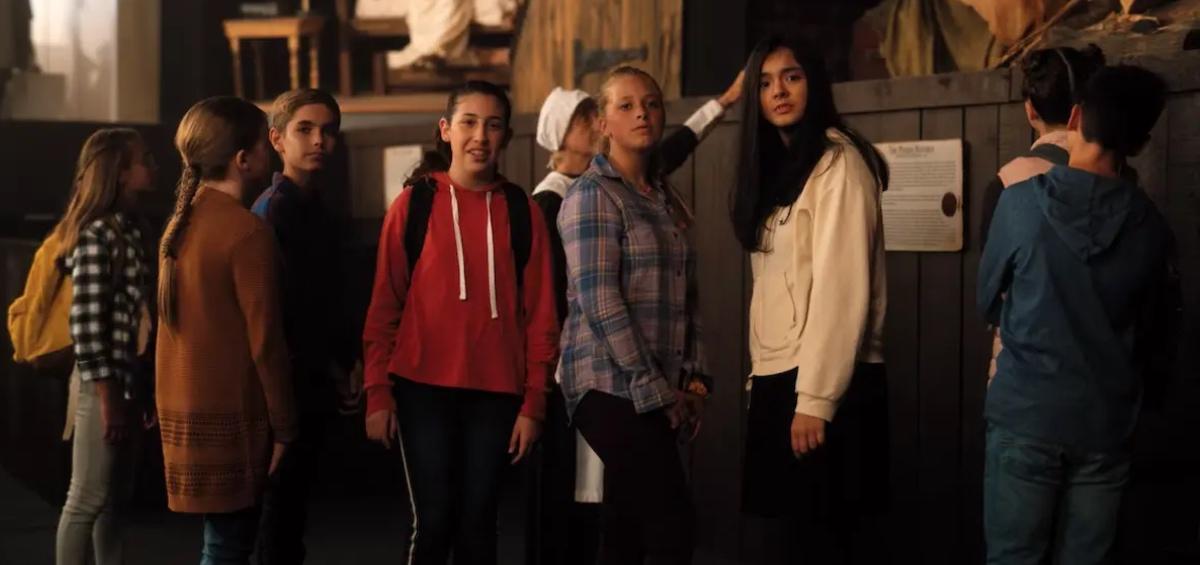 Article continues below advertisement
Who are Adam Sandler's daughters?
Though only one of Adam's daughters aren't yet old enough to drive, both already have acting resumes that rival stars who have been in the industry for decades. Adam and Jackie welcomed Sadie in 2006, and their second daughter, Sunny, was born in 2008. They both have speaking roles in Hubie Halloween.
Hubie Halloween centers around Hubie Dubois (Adam Sandler), who keeps an eye on the crimes going on in his home town of Salem during the Halloween season.
Adam's daughter Sadie plays high school student Danielle in the film. Her character also happens to be the daughter of Violet Valentine (Julie Bowen), who is Hubie's love interest. Her first appearance in the film can be seen at around the 16-minute mark.
Sadie and Sunny are on-screen sisters as well, as the latter girl plays the elementary-school-aged Cooky. The two also share an on-screen brother named Tommy (who is played by Stranger Things actor Noah Schnapp).
Article continues below advertisement
In addition to having prominent roles in the spooky Netflix flick, the sisters have also notably appeared in The Wrong Missy, Murder Mystery, the Hotel Transylvania series, the Grown Ups franchise, Pixels, The Do-over, and Sandy Wexler, among other Adam Sandler comedies.
Their mom, Jackie Sandler appears in Hubie Halloween as Tracy Phillips.
Adam's daughters (and wife) also scored roles in his 2023 Netflix film You Are So Not Invited to My Bat Mitzvah!, marking it as yet another family affair (in the film industry, that is). Sadie plays the role of Ronnie Friedman while Sunny plays Stacey Friedman, a boy-crazed teen who is planning an "epic" bat mitzvah with her best friend. Jackie was also cast in the movie, playing the role of Gabi Rodriguez.
Article continues below advertisement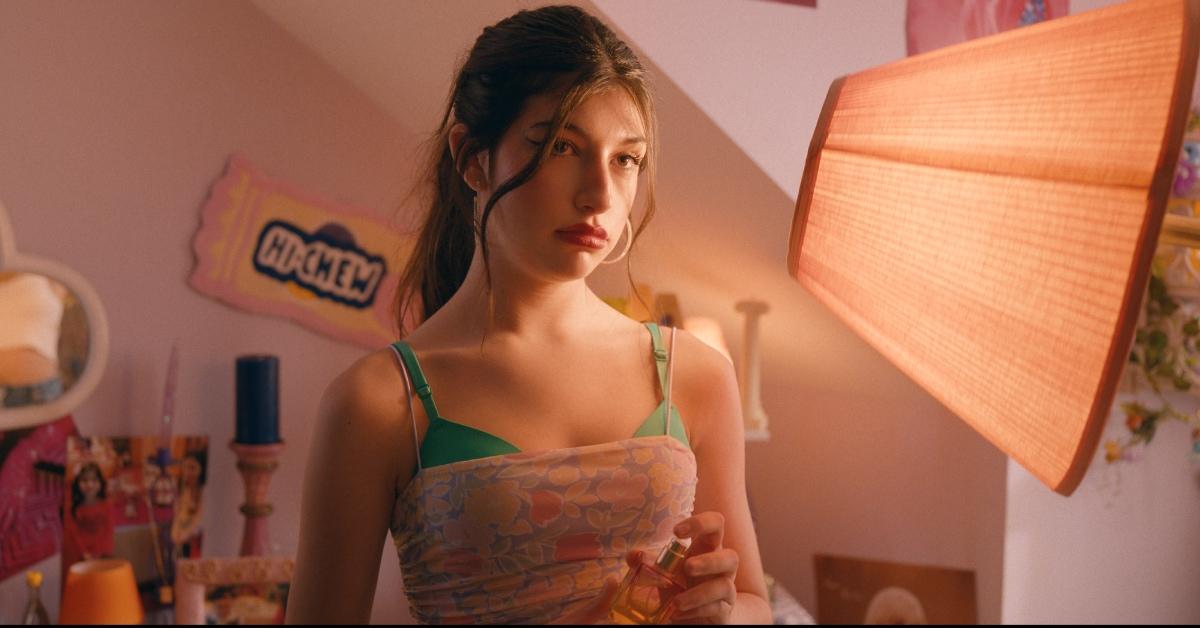 Adam Sandler shared that his daughters were close to the late actor Cameron Boyce.
While Adam's Halloween film has gotten a lot of attention online (and it was trending on Netflix within a few hours of its release), it's a somewhat bittersweet release for the actor.
Cameron Boyce, who passed away from complications related to epilepsy in July of 2019, was set to star in Hubie Halloween as Hubie's co-worker, Deli Mike. Adam shared that Cameron was set to begin filming just two days after his death. Instead, Cameron's former Jessie co-star, Karan Brar, took on the role.
Article continues below advertisement
Just before the credits begin to roll on Hubie Halloween, a dedication to the late actor flashes.
"In loving memory of Cameron Boyce," the dedication reads. "Gone way too soon and one of the kindest, coolest, funniest, and most talented kids we knew. You live on forever in our hearts and are truly missed every day."
When he was just 11 years old, Cameron played Adam's son in the 2010 movie Grown Ups. He reprised the role in the 2013 sequel, Grown Ups 2.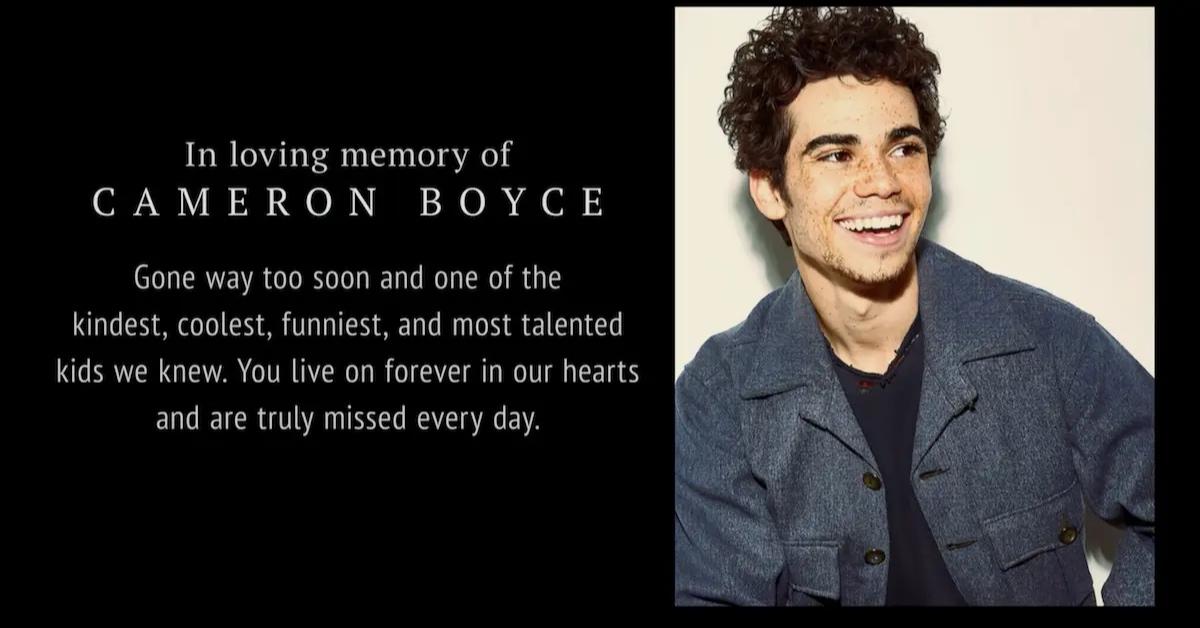 Article continues below advertisement
Adam shared what the late actor/dancer meant to him and his family to Yahoo! Entertainment.
"My kids loved him. He was always great to my family. Cameron came to my daughter's bat mitzvah three months before he passed away and every one of my daughter's friends was coming up to him, and he took the time and talked to everybody, and signed autographs and took pictures with them," Adam shared ahead of the Hubie Halloween release. "He was just a great kid, and everybody misses him."
Can you catch all of the celebrity cameos in Hubie Halloween? The comedy also stars Maya Rudolph, Rob Schneider, Ray Liotta, Kevin James, Tim Meadows, and Kenan Thompson, among dozens of other famous names.
Hubie Halloween and You Are So Not Invited to My Bat Mitzvah! are available to stream on Netflix now.