Adam Sandler's Wife Is the Reason He's Made Such Interesting Career Moves
Adam Sandler, his wife Jackie, and their kids Sadie and Sunny are one of the cutest families around. Let's learn more about 'em.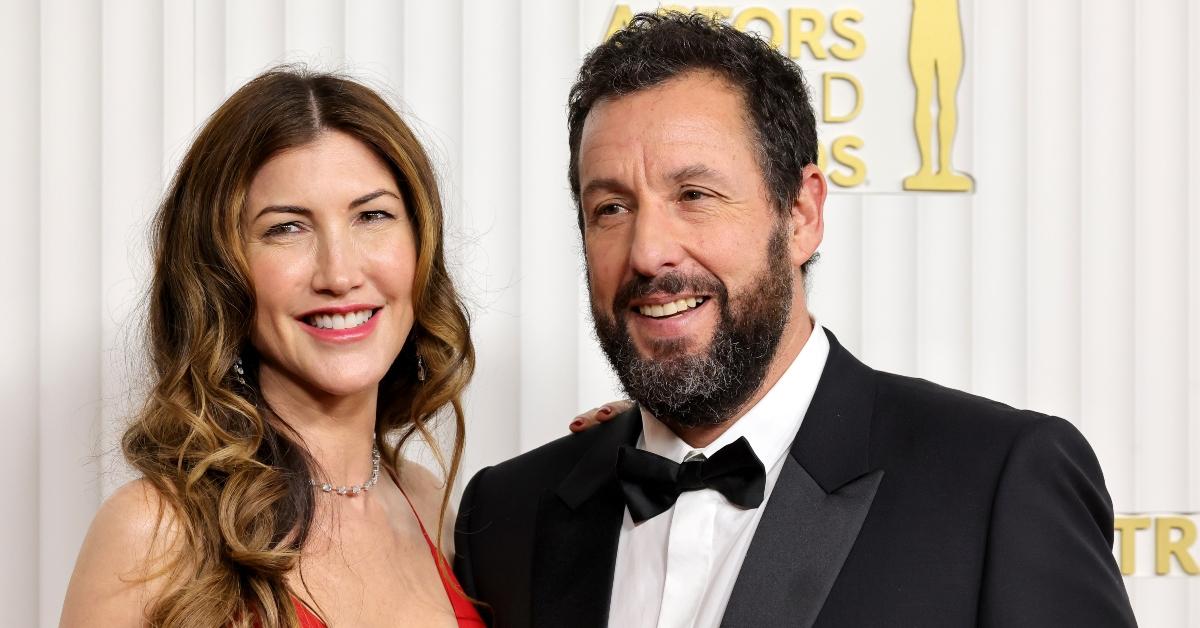 It's a blink-and-you'll-miss-it moment, but Adam Sandler's now-wife Jackie Sandler (née Titone) makes an extremely adorable appearance in his 1999 comedy Big Daddy. It's the film where the two met, in fact.
In the scene, Jackie — playing a waitress in a bar — goes up to little Julian (played by the Sprouse twins) to see what he's doing there alone at a table. He says he's watching football, and when she asks who he's rooting for, he says, "The goddamn Jets." She laughs and tells him to have fun.
Article continues below advertisement
Since then, Jackie has gone on to appear in many of her husband's films, in addition to numerous other projects. But who is she? Let's meet Jackie.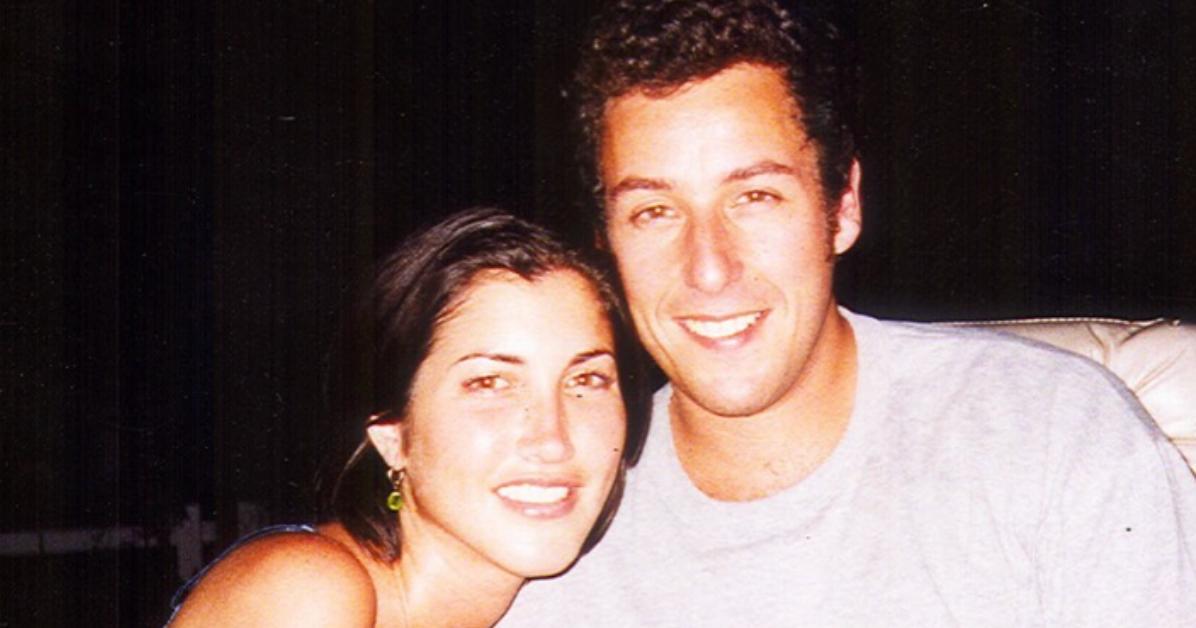 Article continues below advertisement
Who is Adam Sandler's wife, Jackie (Titone) Sandler?
Jackie Titone was born in Coral Gables, Fla., in 1974, and reportedly worked as a model in Brazil before eventually transitioning into acting. She got her first role in the aforementioned Big Daddy, where she met her future hubs.
After that, Jackie went on to appear in numerous comedies (not all of them Adam's, FYI) including Deuce Bigelow: Male Gigolo, Duplex, Paul Blart: Mall Cop, and Grown Ups. In more recent years, she made a brief appearance as a flight attendant in Murder Mystery, and she had a larger role as the hilariously awful villain in Netflix's The Wrong Missy. (Seriously, she's great in it.)
Article continues below advertisement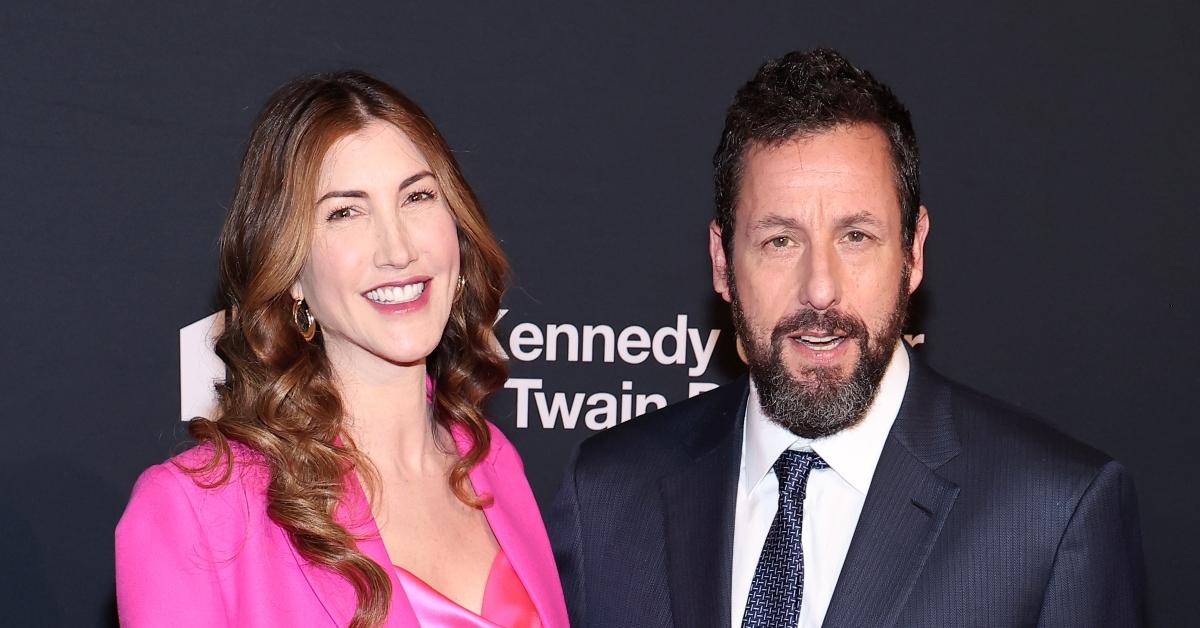 Off-screen, Jackie makes sure her husband — for whom she converted to Judaism ahead of their 2003 wedding — eats well, and she encourages him to take roles he doesn't think he has the guts for. Case in point? The critically acclaimed Uncut Gems.
Article continues below advertisement
Adam explained on the Ellen show in 2019, "I read [the script] and I loved the movie but I was scared to do it." He said that after talking to Jackie — whom he discusses all of his roles with — he decided to jump in after she gave him the "strength and the courage."
Adam Sandler and his wife Jackie have two kids.
Adam and Jackie are the proud parents to two girls. Their eldest, Sadie, was born in 2006; younger sis Sunny followed in late 2008.
Like their mama, the girls have appeared in some of Dad's flicks too. In fact, they've been appearing in movies since they were toddlers. We'll be seeing them again soon in Adam's upcoming Netflix project You Are SO Not Invited to My Bat Mitzvah!
Article continues below advertisement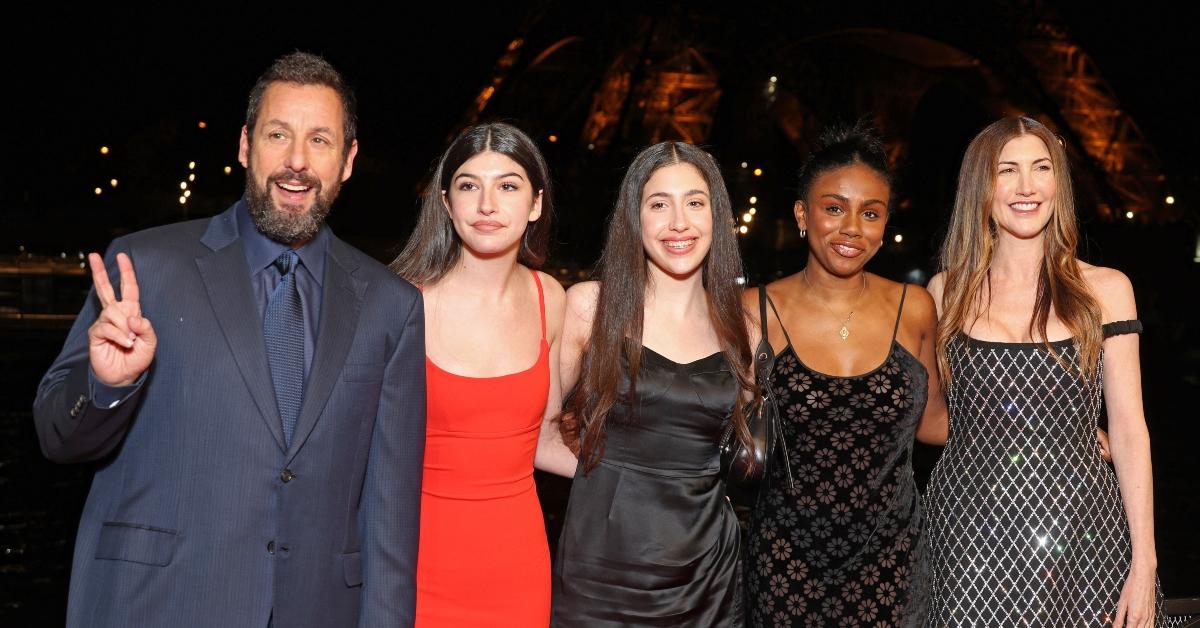 As the girls continue to figure out their own careers, it looks like they want to forge their own paths. Adam said on The Drew Barrymore Show in 2020 that they don't want to just keep appearing in his films. "They want to do their own thing one day," he said.
We look forward to seeing more from this adorable fam.