'Teen Mom 2' Star Leah Messer Worries Her Daughter Has Cancer After Hospitalization
What's happening with Addie's health on 'Teen Mom 2'? Leah Messer is forced to relive her youngest daughter's hospitalization and fears cancer.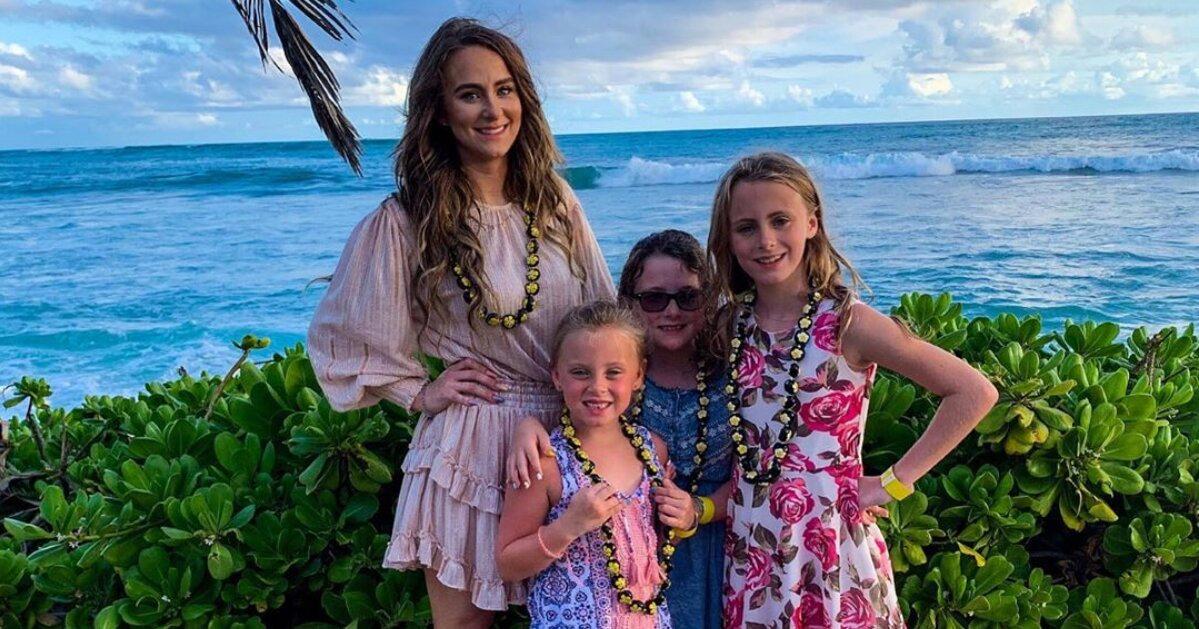 "We do have to take Addie to see the specialist," the mother of three says in a promo clip. "My biggest fear is that it could be cancer. Like, I'm scared to death."
Article continues below advertisement
What's happening with Addie's health on Teen Mom 2?
In March, Leah revealed that her little girl was being treated with antibiotics after contracting some sort of infection. "Underneath her ear's swollen, like all of this right here," Leah explained at the time, pointing to Addie's neck in an Instagram video. "It hurts her."
But, the 27-year-old added, "even though she's sick she was making everyone laugh in the ER. WHAT. A. DAY. Keep our girl in your prayers!"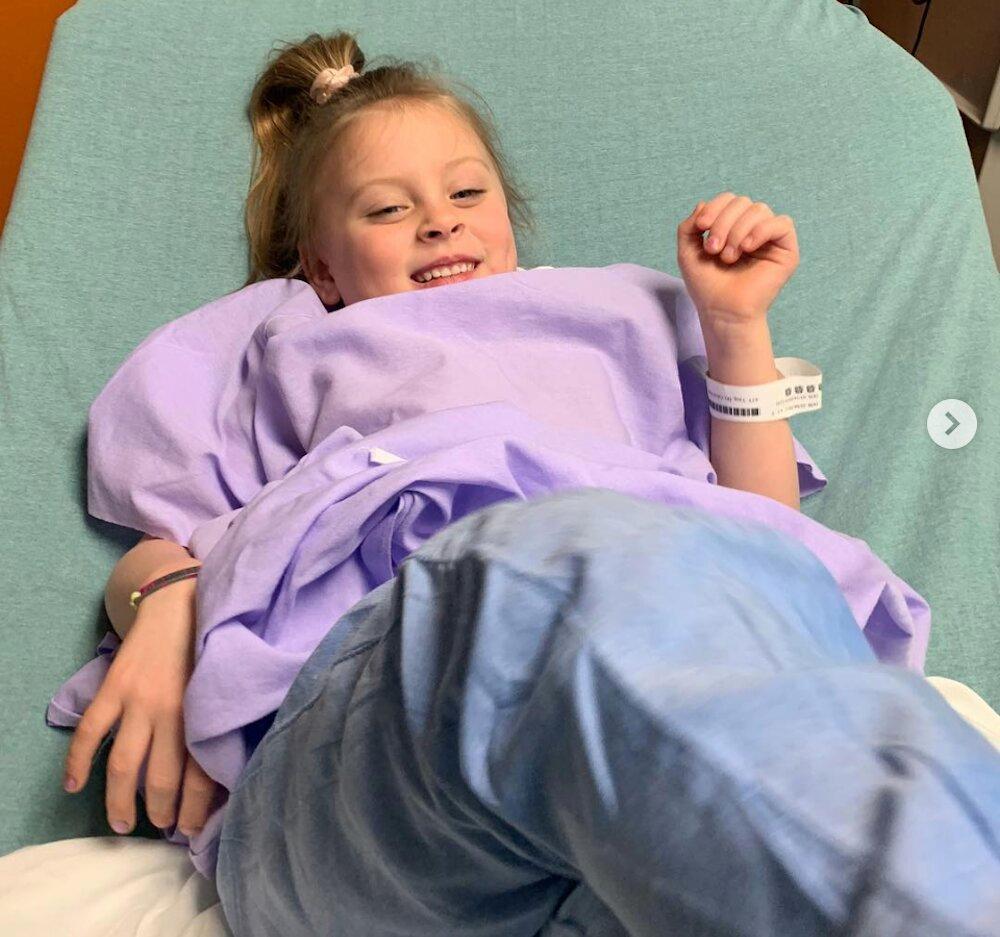 Article continues below advertisement
Leah's ex-husband and Addie's dad, Jeremy Calvert, also stayed by his daughter's side throughout the ordeal. "Hospital with this little one all day, I hope my baby girl starts feeling better," he wrote on social media.
Based on the Season 9b trailer, it sounds like the doctors ran some tests to make sure that the swelling around Addie's ear wasn't caused by anything more serious, like a tumor. Thankfully, it appears as though her condition was easily treated with medication.
Leah Messer's daughter, Aliannah, lives with a rare form of muscular dystrophy. 
Sadly, Leah's been in her fair share of doctors' offices over the years. One of her twin daughters, Aliannah ("Ali"), suffers from Titin muscular dystrophy, a type that had only been seen in adults before her diagnosis. The now 9-year-old, whose dad is Leah's first husband Corey Simms, occasionally uses a wheelchair to get around.
Article continues below advertisement
Leah broke down while discussing Ali's condition on a 2018 reunion special. "The hardest part is her physically deteriorating and knowing these things are happening to her," the West Virginia native explained. "You don't know what to expect or when to expect what's going to happen, but you know something is going to happen."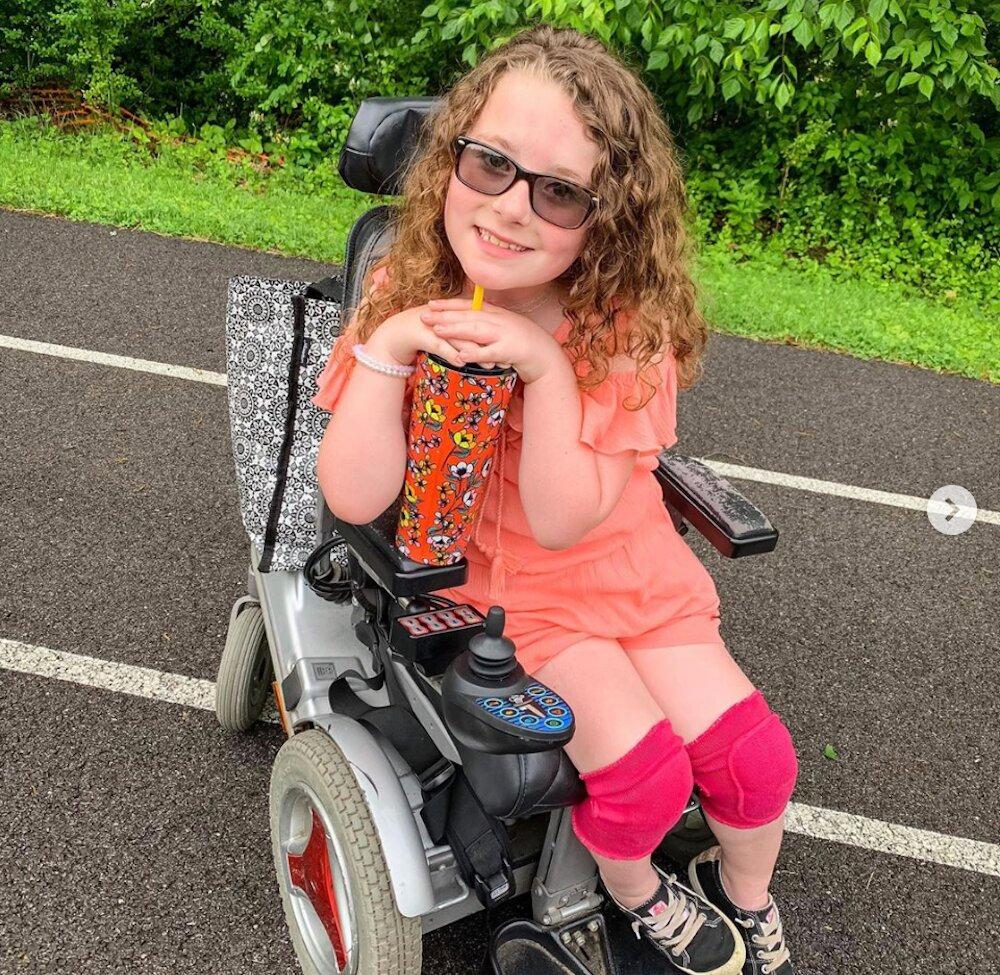 Article continues below advertisement
She acknowledged that Ali will probably need home care at some point in the future. "I'm fighting for Ali — I'm going to do everything that she needs done," Leah stated in a previous Teen Mom 2 episode. "We wanted her to be independent, and at the same time things are becoming progressive."
As a result of her diagnosis, Ali is losing vision in one of her eyes. Leah recalled a particularly heartbreaking moment in which her daughter asked, "Mom, what's it like to see with two eyes?"
The question devastated Leah. "Everyday I wish I could take her place," the blonde beauty admitted in a tweet, "but I know there's a greater purpose!"
This summer, Ali attended a special camp put on by the Muscular Dystrophy Association. "So proud of her for being so brave, confident, and resilient!" Leah wrote of the experience.
"You're an inspiration to all of us baby girl! I'm so glad that she had a blast and so grateful for everyone involved making camp happen for all kids with MD! (A special thank you to her camp counselor for everything. She already misses you! We can't thank you enough!)"
There's no denying that Leah will go to the ends of the Earth for her kids. Watch new episodes of Teen Mom 2 Tuesdays at 8 p.m. ET on MTV.