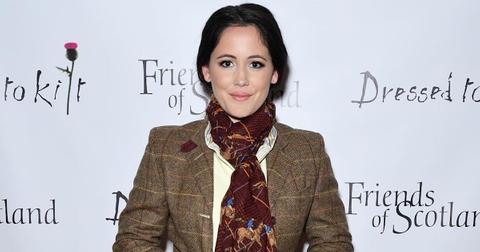 Jenelle Evans Might Be Making a 'Teen Mom 2' Comeback After Her Dog-Shooting Controversy
By Shannon Raphael
Though there's always drama on Teen Mom 2, former cast member Jenelle Evans took things to another level. The reality star was with the show since its inception — which came shortly after her stint on 16 and Pregnant — and we saw her deal with her three baby daddies, several bad boyfriends, and custody issues with her mom.
But, the drama really came to a head when the reality star's husband, David Eason, might have shot their dog — and Jenelle's subsequent actions led to her firing.
Jenelle was replaced on the show, and MTV made several statements about permanently cutting ties with her, but she's now saying that she's been asked back on the show. Will Jenelle Evans return to Teen Mom 2? What she said about her potential to rejoin the cast and where her issues with David stand now.
Will Jenelle Evans return to Teen Mom 2?
Jenelle has always been extremely active on her social media pages, so it's no surprise that she made the revelation about a possible return to reality TV on her Instagram stories.
While engaging with her fans on Instagram Live, she was asked what she's been doing to make money since she was fired from the show. That's when she made the stunning revelation that she had all intentions of continuing to appear on the show in the future.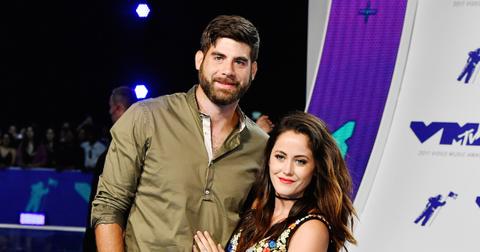 "I've always had other jobs besides MTV, so I've always been working. I also have a lot of open opportunities but waiting on answers from my old job," she said on Instagram. When pressed about what she meant by her "old job," Jenelle simply replied, "MTV."
Interestingly, Jenelle also claimed that she is still technically under contract with the MTV show, though she is not receiving any money from them now. MTV has not confirmed that Jenelle would return, and the show is currently airing its ninth season sans Jenelle. She was also replaced by Jade Cline on the franchise.
Why did Jenelle get fired from Teen Mom 2 in the first place?
Jenelle's husband, David, has had issues with violent behavior and has tweeted racist sentiments in the past, which led to him getting banned from the show several months before his wife did. MTV refused to film with David, but Jenelle was still technically a cast member.
In late April, Jenelle posted a picture with her dog, Nugget, with a caption implying that the dog had died.
It soon came out in the press that the story involving Jenelle's dog was that David shot and killed the dog when it became violent toward their two-year-old daughter, Ensley. An investigation was soon conducted pertaining to the possibility of animal abuse, and Jenelle was then forced to admit that she made the story up for press and attention.
In the midst of the dog controversy, Jenelle was let go from Teen Mom 2 and David was cleared of any charges against Nugget. It is still unclear just what happened to the dog, but there was no evidence of any wrongful action at the couple's home. But, David came out in September to confirm that he did shoot the dog for the exact reason of Nugget being violent toward his daughter.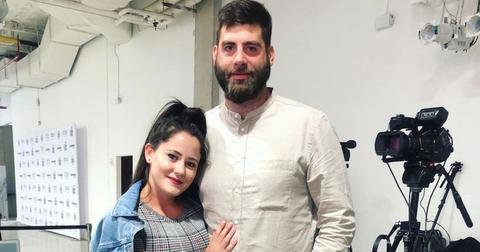 In light of David's "confession," it is important to note that the Columbus County Police Department, who investigated the case in the first place, still state that there was no evidence of a dog-killing on the Eason's property. They even said that the dog murder story was "fabricated."
One thing that can be confirmed from the Nugget death story is that Jenelle and David had issues with custody after the story broke.
The pair temporarily lost custody of the daughter that they share together, while David also lost custody of his daughter, Maryssa, from a previous relationship. Jenelle also lost custody of her son, Kaiser, who she had with ex-fiancé Nathan Griffith, and visitation rights with her son Jace, who lives with her mom Barbara.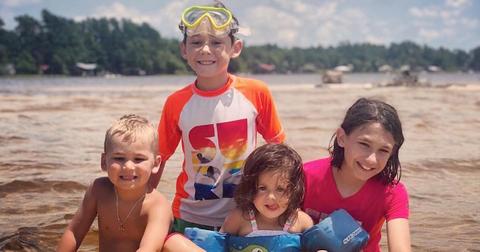 The couple regained custody of their kids in July, after a full investigation took place. In an interview with Us Weekly, Jenelle said that it was nice to have her family back.
"Everything's back to normal. I think it's been very great because it's really keeping us humble and we have been focusing on just staying at home, focusing on making them happy, making sure that's a number one priority," she said.
She also noted that she and David were in counseling for their issues, and that they were learning how to make their relationship healthier for themselves and for their kids. For now, we cannot be sure if Jenelle is actually going to rejoin Teen Mom 2, but we'll surely be updated with her relationship woes on Instagram.
Teen Mom 2 airs on Tuesdays at 8 p.m. on MTV.