Kailyn Said She Has Enough Going on to Get Her Own Show Outside of 'Teen Mom 2'
Kailyn Lowry has been on 'Teen Mom 2' for years but if the show is merges with 'Teen Mom OG,' as rumors suggest, will Kailyn get her own show?
When rumors broke of Teen Mom OG and Teen Mom 2 being combined into one larger-scale series, some fans wondered if all of the young moms would remain part of the show. And because Kailyn Lowry often seems like she has one foot out the door, you can't help but question how much longer she plans to stick around.
Article continues below advertisement
Kailyn also hasn't been shy about her own willingness to do a solo series if given the chance, so is Kailyn getting her own show outside of Teen Mom 2? Besides a few televised specials which focused on some of the young dads, the Teen Mom franchise isn't about doling out solo shows to its stars.
We have Teen Mom OG, Teen Mom 2, and Teen Mom: Young and Pregnant, but none of the moms have ever been given their own spin-off. Judging by everything Kailyn has said outside of the show, however, she seems to want just that.
Article continues below advertisement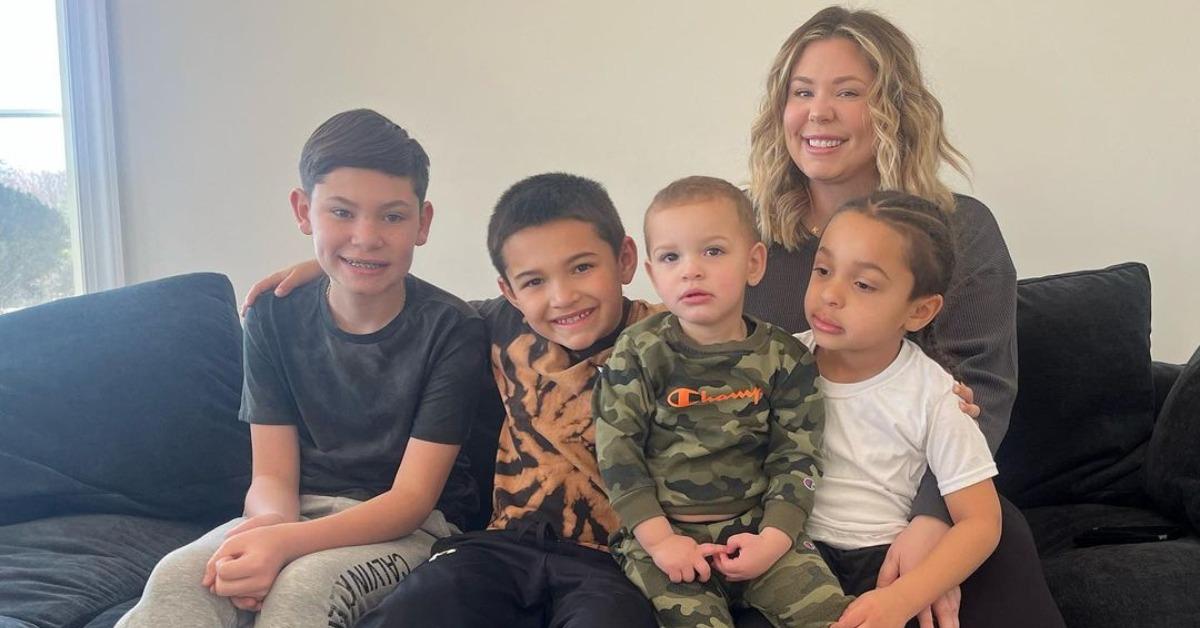 Will 'Teen Mom 2's Kailyn get her own show?
As of now, there aren't any plans for Kailyn to get the first ever solo spin-off of Teen Mom. But that doesn't mean she isn't open to the idea of getting her own show. During a recent episode of her Barely Famous podcast, Kailyn told guest Perez Hilton that she believes Teen Mom 2 may have "run its course."
Article continues below advertisement
Because the rumored combined Teen Mom show means the moms will have to share even more screen time, it means Kailyn would have less time to share her story. And, according to her podcast episode, Kailyn has enough going on to fill more time than 10 minutes total in the span of an hour-long episode of the Teen Moms combination show.
Article continues below advertisement
"I personally feel like I have enough going on to do my own show," she said on her podcast. "Unless they want to offer that to me, or they want to work on something like that. I just don't know. Why am I going to take a pay cut to do the same amount of work and also not be able to tell my story with full transparency? I want to do that, despite what other people may say."
Kailyn has multiple podcasts outside of 'Teen Mom 2.'
Besides sharing her story on Teen Mom 2, Kailyn has been pretty candid about co-parenting with the three fathers of her four kids on her various podcasts.
She hosts Barely Famous on her own. She also runs the podcast Baby Mamas No Drama with Vee Rivera, who is married to Jo Rivera, the father of Kailyn's oldest son, Isaac.
Article continues below advertisement
Then there's Coffee Convos, which Kailyn hosts with Lindsie Chrisley. So even if Kailyn opts not to be part of the Teen Mom franchise if the shows officially combine, she has plenty of outlets on which she can continue to share her story.
But if she has it her way, it seems like Kailyn would much rather star in her own reality show.
Watch Teen Mom 2 on Tuesdays at 8 p.m. EST on MTV.