An Adorable Elderly Couple Just Photobombed This Woman's Video in the Cutest Way
Photobombing has never been this cute! One elderly couple interrupted a woman's video at the beach, and the interaction is going viral.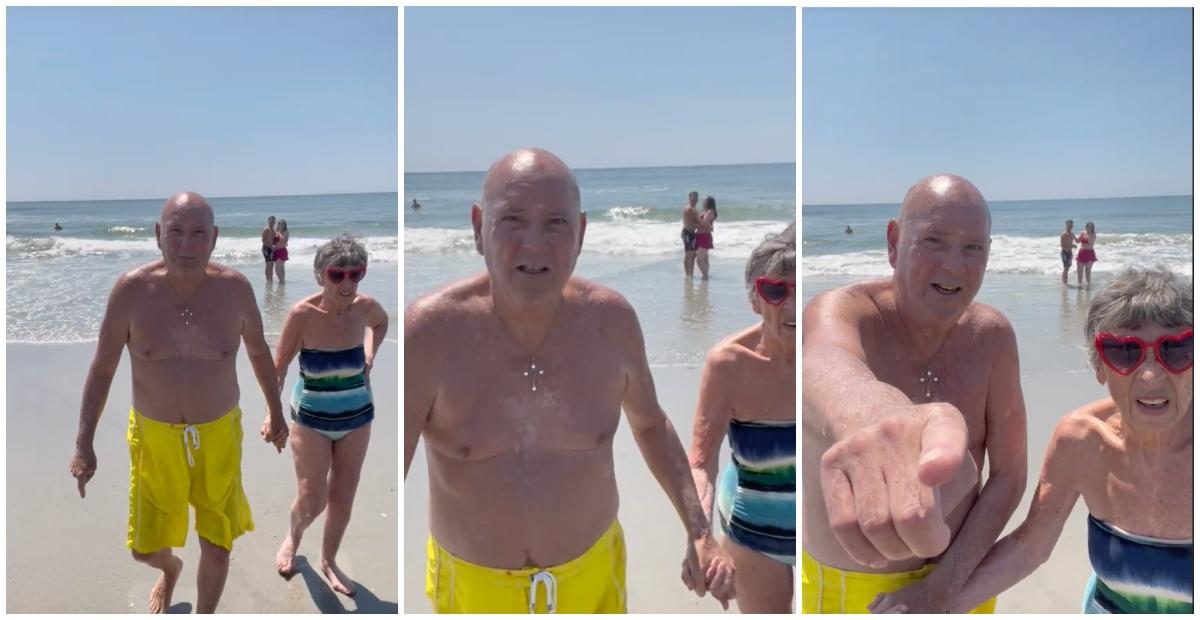 Generally speaking, when someone photobombs your photos, it is the absolute worst. Take it from this woman who was just trying to take a nice vacation photo with her girlfriends in front of the Trevi Fountain in Italy when a man decided to purposely walk in front of the camera and ruin everything.
In the words of Full House's Stephanie Tanner: "How rude!"
Article continues below advertisement
But as one TikTok just illustrated, not every photobomb is necessarily a complete tragedy. Some are actually too pure for this world.
Let's just say that while one woman was at the beach capturing content with her boyfriend, she encountered two unexpected photobombers who were just so darn cute that she couldn't even be mad that they ruined her video.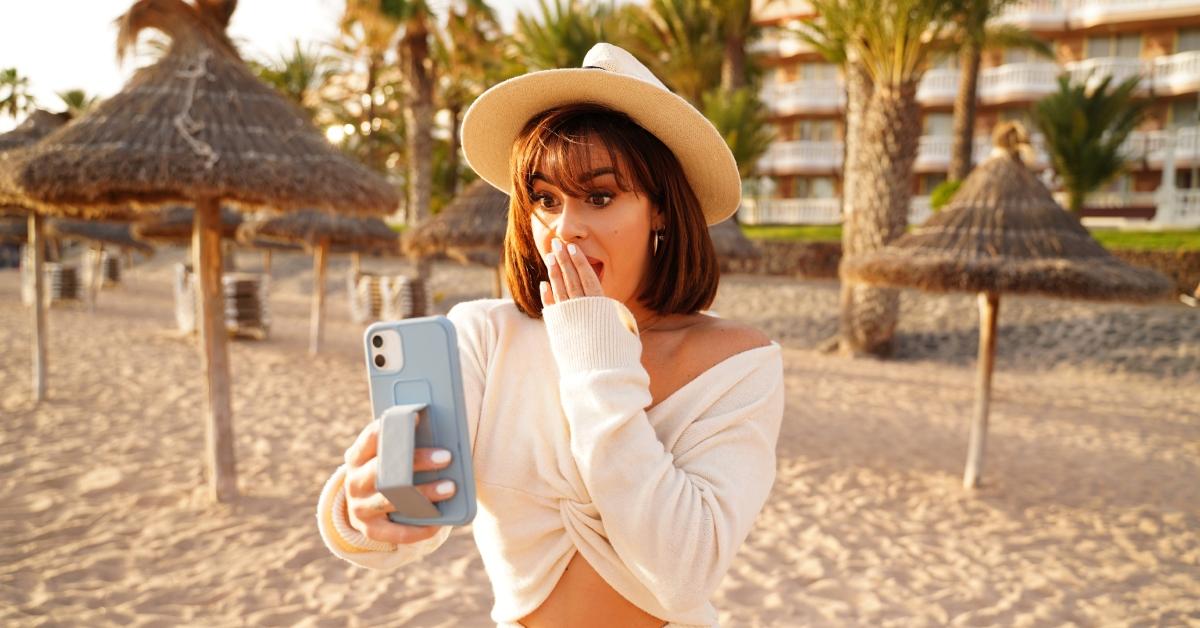 Article continues below advertisement
Adorable elderly couple photobombs woman's video at the beach and we can't stop watching.
A TikToker named Melissa (@melchica) took to the platform to share a video she was recording at the beach when an elderly couple unexpectedly got in the camera's view.
"I was taking beach photos with my [boyfriend] when this happened," she wrote alongside her video, in which the elderly couple can be seen walking hand in hand at the beach.
But when the man noticed Melissa's phone was recording, he wanted his partner to see.
Article continues below advertisement
He walked his lady right up to the camera and said, "Look pumpkin, it's you and me," while pointing directly at the phone.
Article continues below advertisement
Unfortunately, the woman didn't seem too enthused, though. "I can't see it, babe," she said.
They started walking away again when the man exclaimed once more, "You and me."
The video, which amassed over four million views as of writing, really tugged at users' heartstrings. "I don't even know why I have tears in my eyes," penned one user in the comments.
"This is the most wholesome thing I've ever seen," another added.
Article continues below advertisement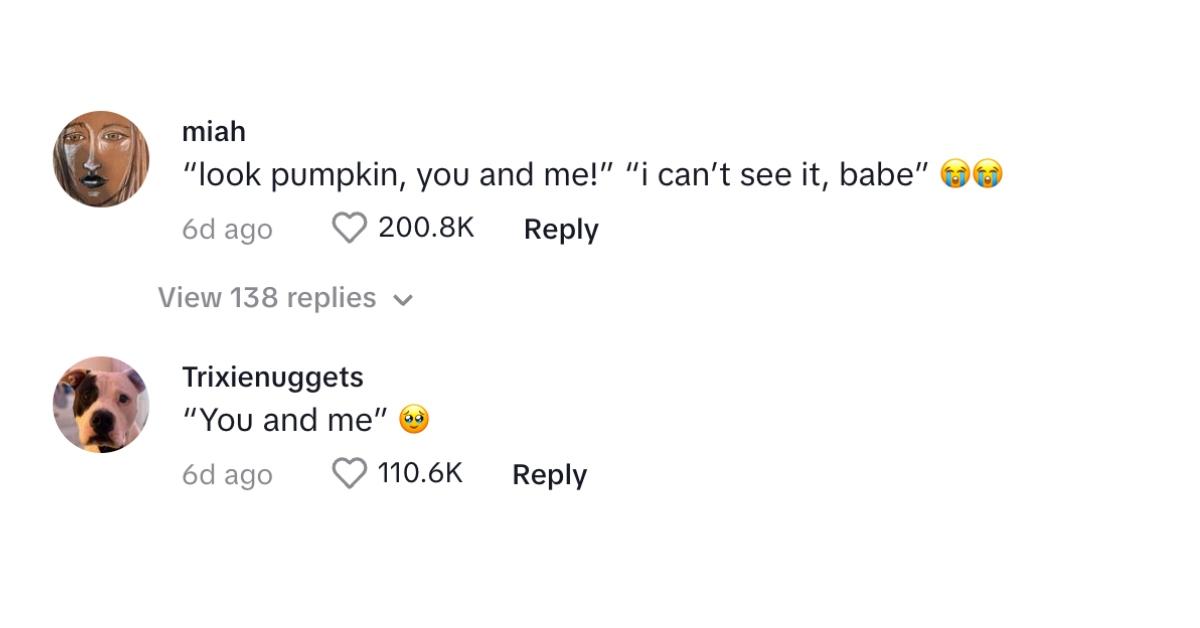 But it wasn't just the couple's sweet exchange of words that had viewers hooked. Many could not get over the woman's red heart-shaped sunglasses. "Her little glasses, oh my gosh!," read one comment.
Article continues below advertisement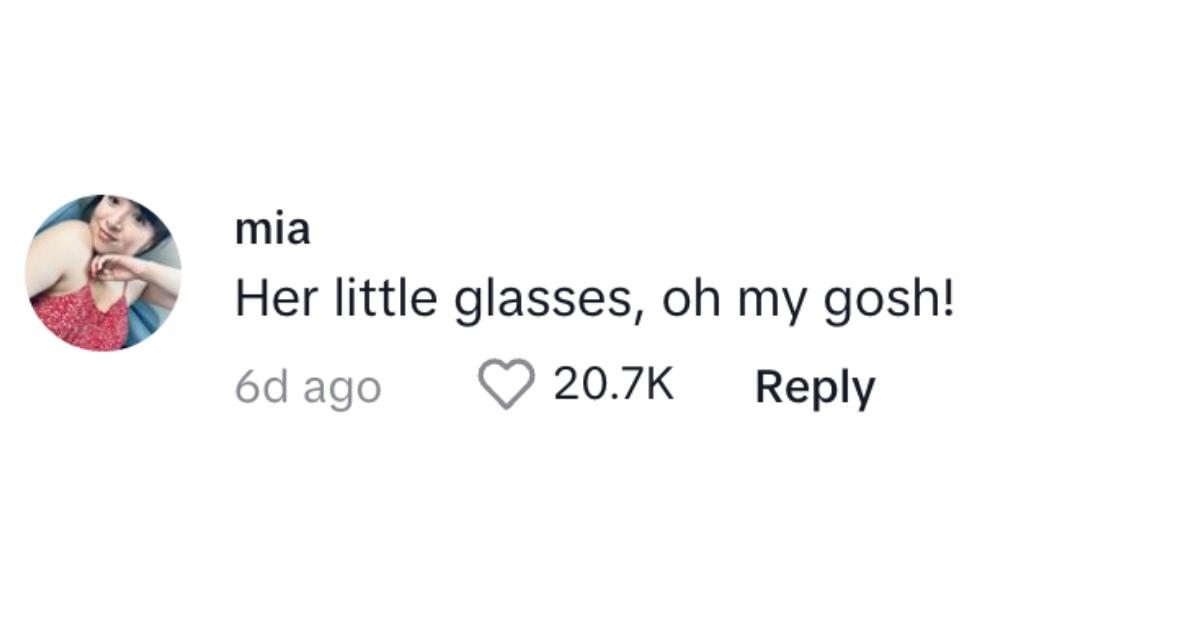 Although photobombing is usually a big no-no, it's pretty obvious that this couple wasn't interrupting Melissa's video to be rude. The man genuinely just wanted to show his lady what they looked like together on the camera, and that's beautiful.
Article continues below advertisement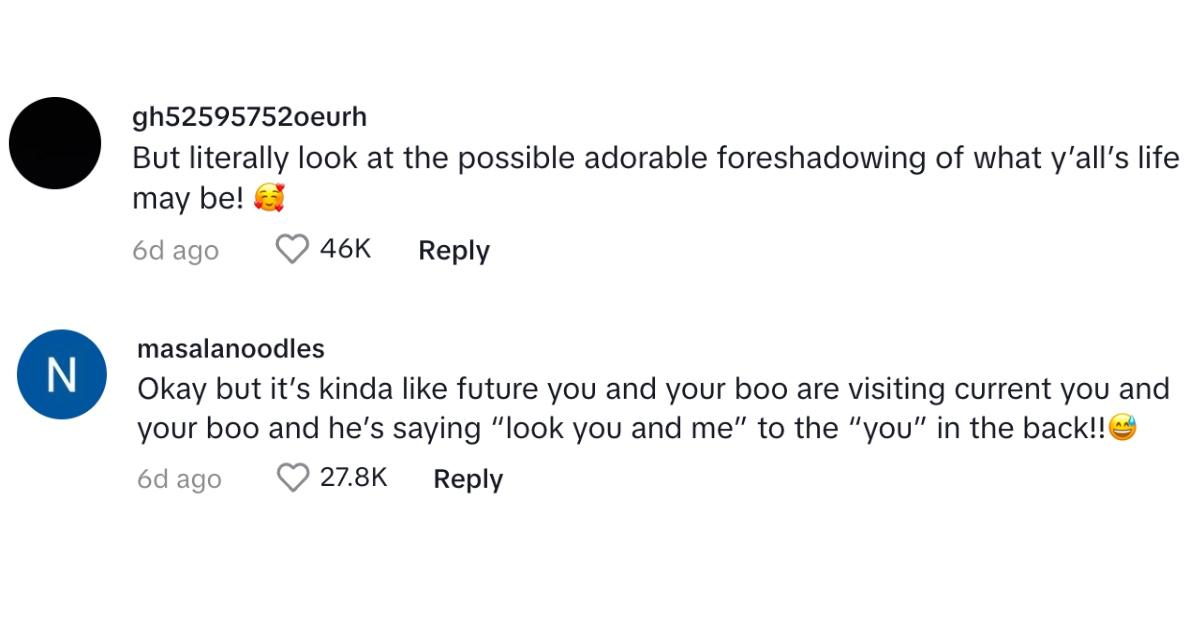 Being that Melissa was at the beach with her boyfriend, users also couldn't help but gush over the fact this sweet couple could potentially be her and her boyfriend years from now.