Aisha Hinds of '9-1-1' Has an Incredible Marriage on the Show — Does Life Imitate Art?
Aisha Hinds has a very strong marriage on '9-1-1' and we love to see it. Is the same thing true for her in real life? Here's what we know about her partner.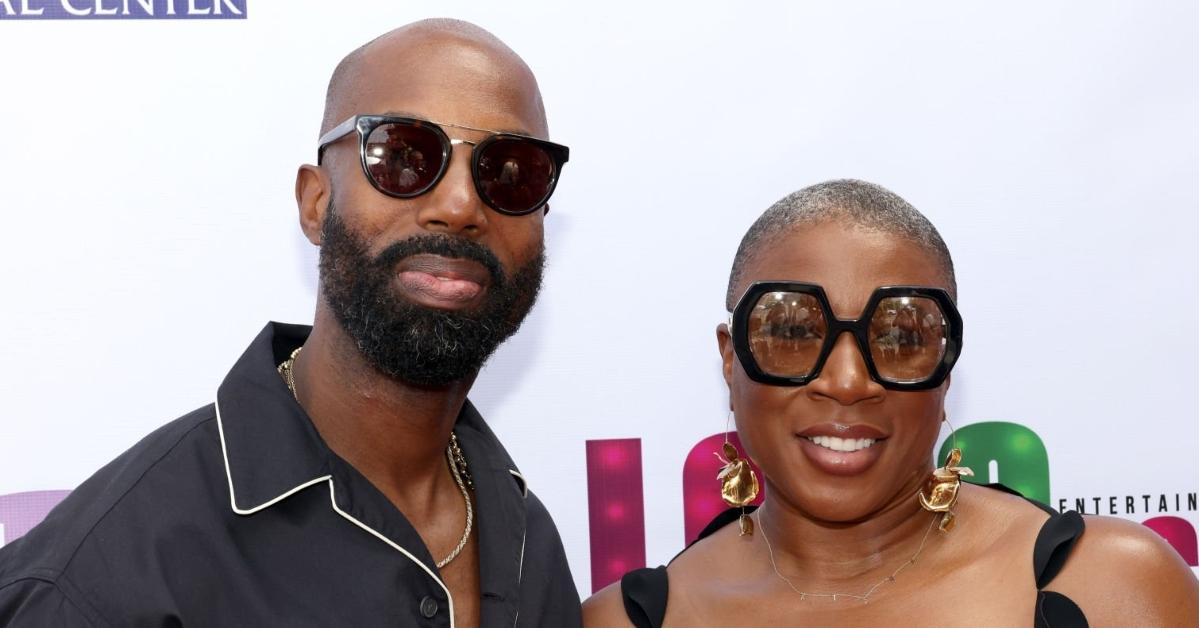 Hen (played by Aisha Hinds) has been going through a ton of changes in Season 6 of 9-1-1. Not only is she finally going to realize her lifelong dream of becoming a doctor, but that means stepping away from Station 118 and the community she has built there. Supporting her through all of this is her wife Karen (Tracie Thomas), who couldn't be more excited about a far less dangerous job for Hen.
Actress Aisha Hinds is so brilliant in this role that we couldn't help but wonder, who is her real-life partner? Keep reading for all the details.
Article continues below advertisement
Let's meet Aisha Hinds's real-life partner, Nigel Walker (aka Silky Valenté)!
According to Munaluchi Bride magazine, Aisha met her partner, Nigel Walker (aka Silky Valenté), in 1992 via her best friend Jalene. She was just a teenager then, so dating was probably on her mind, but marriage certainly wasn't. On that day, Aisha was "walking with Jalene down Church Avenue in Brooklyn," she told the outlet.
As the two passed in front of Nigel's mother's salon, lo and behold there he stood. "Oh, you brought me my wife," Nigel said to Jalene while gesturing toward Aisha. Sparks flew and they exchanged numbers, but nothing would happen for nearly 30 years.
Article continues below advertisement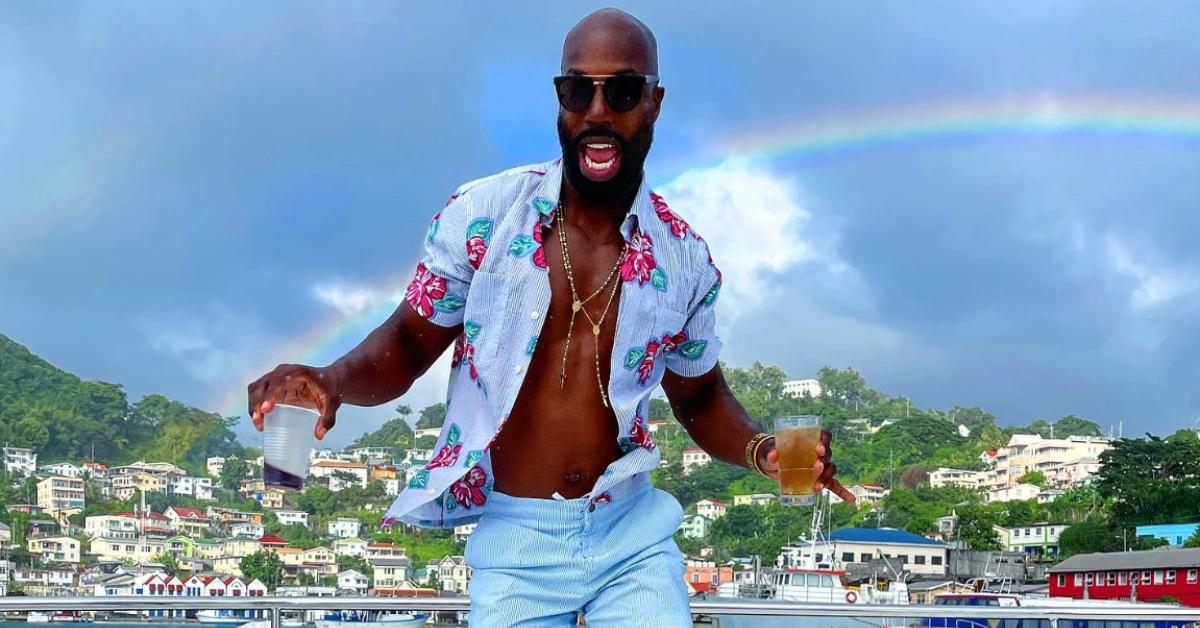 In 2019, the two reconnected and Nigel proposed to Aisha on her birthday: Nov. 13, 2019. Evidently, Aisha had no idea a proposal was coming down the pipeline that day as they hadn't even discussed marriage. Nigel didn't even know what kind of ring Aisha would prefer.
On that fateful day, Nigel was as cool as the other side of the pillow, going about his business as if it was any other day. Aisha was knee-deep in production for Season 4 of 9-1-1, so she couldn't really keep tabs on his whereabouts. However, Nigel had quite the plan cooked up. He used Aisha's birthday as an excuse to take her on a staycation to the Waldorf Astoria in Beverly Hills. (It's important to note that this happened during the COVID-19 lockdown, so Aisha was especially unaware.)
Article continues below advertisement
The day Nigel flew in, she ended up working all day and met him at the hotel for lunch where Aisha's friends surprised her. Hilariously, Aisha still thought this was all part of her birthday. Later that evening, Nigel planned drinks on the rooftop of the hotel, which is where he popped the question in front of all their friends and loved ones. Aisha was in the dark until the glorious end when she said yes!
What was Aisha Hinds' wedding like?
The couple set a wedding date for 2022 in order to hedge their bets regarding the COVID-19 pandemic. When asked about their non-negotiables, Nigel and Aisha had a lot to say. "It was extremely important that the wedding be a reflection of and a celebration of us," Aisha told Munaluchi Bride. Nigel wanted more of a traditional wedding, respecting the couple's Grenadian roots.
Article continues below advertisement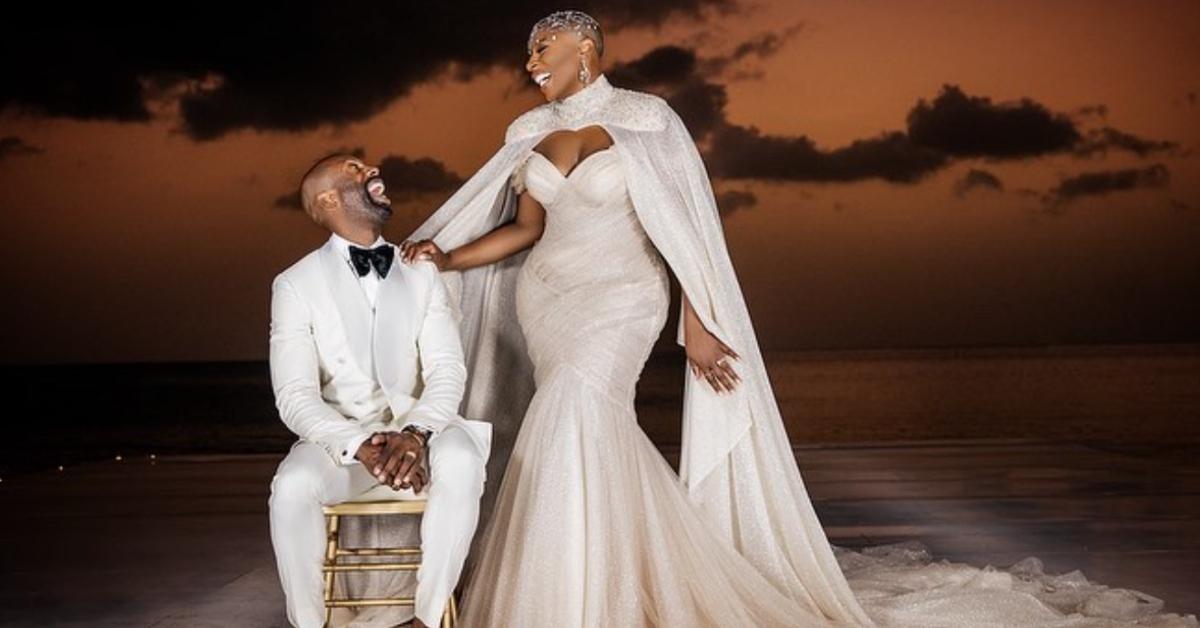 The wedding itself took place in Grenada to reflect the love they both had for the country and to provide a sort of vacation for their guests. They also wanted to "give back" to the community by celebrating the beauty of Grenada in the hopes of encouraging a return. The wedding weekend was more of an experience than an event, with activities like "boat excursions with themed attire."
At every turn, they infused the spirit of Grenada into the wedding. From the music and the food, down to the fashion and dance, Aisha even worked alongside the Grenada Tourism Board to make this as uniquely Grenadian as possible.
"We wanted to expose our guests to all the elements that helped feed and fortify our love," Aisha said.