Kim Kardashian's Business Advice Has Inspired Some Hilarious Memes
Kim Kardashian shared her business advice for women with 'Variety,' and the internet was not pleased. Here's why her advice is receiving backlash.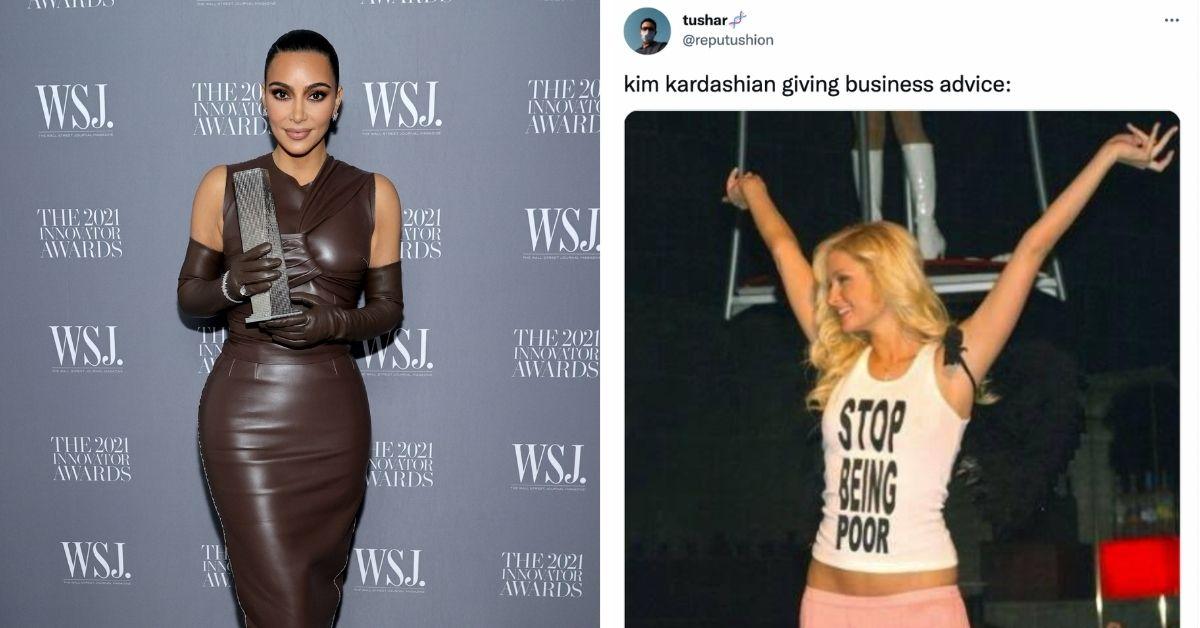 There are two types of people in this world: those who love and respect the Kardashian-Jenner family, and those who don't. Since Keeping Up With the Kardashians premiered on E! in 2007, the ladies have constantly been at the butt of jokes. They were easy targets. Particularly Kim Kardashian, whose first 15 minutes of fame came after a sex tape of her and her then-boyfriend Ray J was leaked online.
Article continues below advertisement
But Kim is a different person now. She's a mom of four who is working to become a lawyer. She's a businesswoman who has helmed her own shapewear line (SKIMS) and beauty brand (KKW Beauty). Once just a TV personality, Kim has worked hard to change the public's perception of her. But has she worked hard enough to start doling out career advice to other women? Perhaps not just yet.
In a March 2022 interview with Variety, Kim told the outlet: "I have the best advice for women in business. Get your f---ing ass up and work. It seems like nobody wants to work these days."
Later, when Variety shared a snippet of her business advice on Twitter, the Internet went berserk. Folks began to criticize her view, finding her comment to be out of touch. Then came the memes and all of the sarcastic tweets poking fun at her. Keep scrolling to see what the internet thought of Kim's advice.
Article continues below advertisement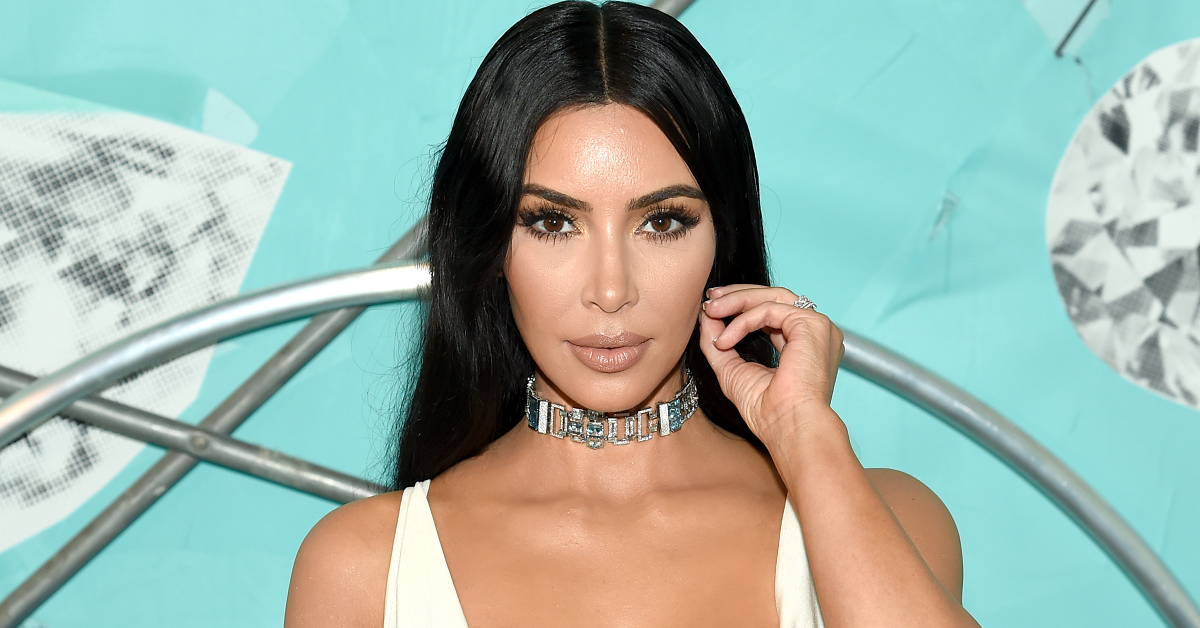 Kim Kardashian is facing backlash for her business advice to women.
As for what Kim said, it wasn't bad advice per se, but perhaps it would have been received better if someone else delivered it.
Article continues below advertisement
Many users on social media found her advice to be insensitive, considering she grew up in a well-known family in Beverly Hills with money. Her father, Robert Kardashian, was one of O.J. Simpson's "Dream Team" attorneys.
Article continues below advertisement
Article continues below advertisement
Some users continued to poke fun at how Kim first made headlines.
Article continues below advertisement
Article continues below advertisement
But it wasn't just the average working-class American who was picking Kim's comment apart. Actress Jameela Jamil also had some words about the KUWTK alum's advice, and brought up Kim's upbringing in making her point.
Article continues below advertisement
Furthermore, Jessica DeFino, a former editor on the Kardashians' apps, took to Twitter to discuss how poorly she was mistreated when she did get her "ass up and work." She noted that she was poorly paid on the job, could only afford groceries from the 99 Cents Only Store, and once had to call out sick because she couldn't afford to put gas in her car.
Article continues below advertisement
So will Kim's business advice live on? Will it be printed inside planners and on stationery? Most likely, no. But at least it did inspire a few people ... to create memes and make jokes. That has got to count for something, right?