This Couple Can't Agree on Their Baby's Name Due to Their Cultural Differences
This married couple got into an argument about their baby's name that has set the internet ablaze. Read for more on the AITA subreddit!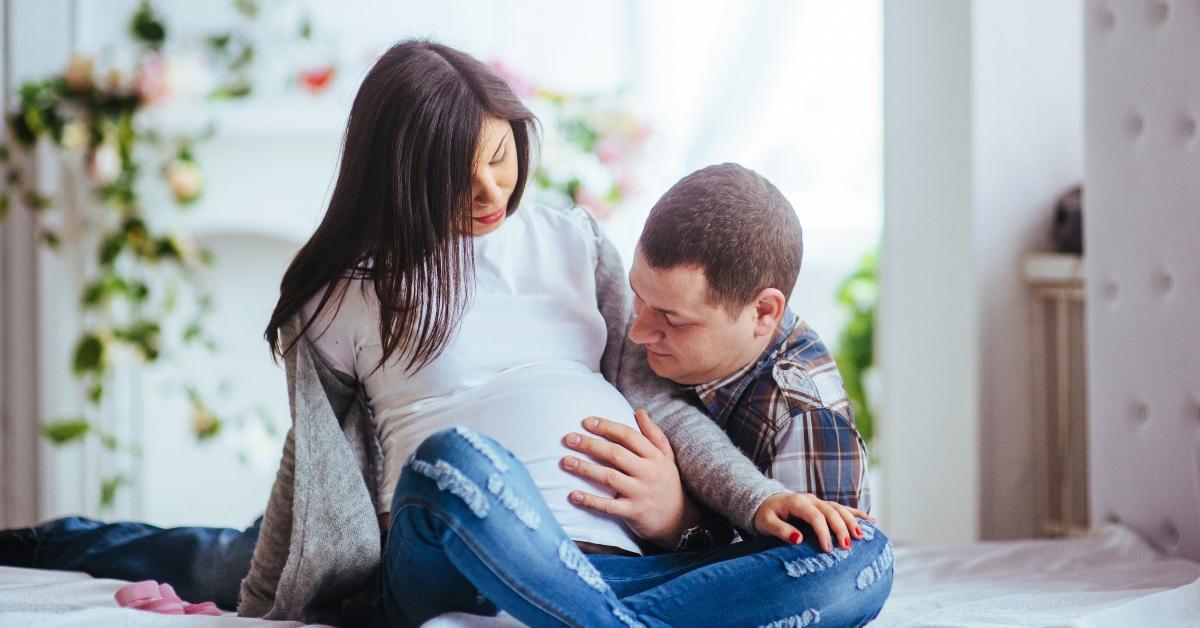 In an AITA Reddit thread with 1,600 comments as of this writing, one woman detailed an argument that she had with her husband about their unborn baby's name.
Her post started with the question: "AITA for not allowing my husband to make our son a 'true' Jr.?" According to the OP, she and her husband are expecting their third child, which will be their first son. Upon deciding on what name will go on the baby's birth certificate, an argument arose.
Article continues below advertisement
Although she and her husband are on the same page about naming their son after his father, they do not agree, however, on the baby's surname. Here's what happened…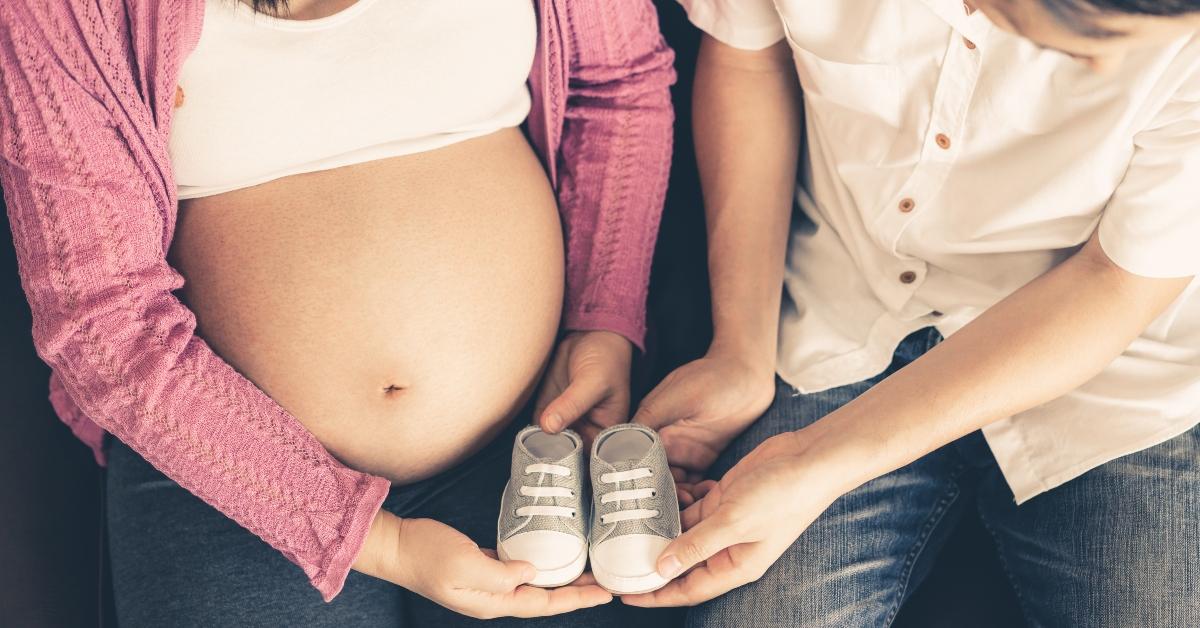 Article continues below advertisement
Everything we know about the baby name argument that had the AITA subreddit in shambles …
To explain her conundrum, the original poster used an analogy that we could all understand.
"My culture inputs the wife's last name before the husband's last name," she said. "So if Squidward Tentacles was marrying Sandy Cheeks and they had a kid [named] James, his name would be James Cheeks Tentacles."
On the other hand, her husband would like for his and his son's names to be identical on their birth certificates. This would mean omitting her last name from the equation.
"My husband wants our son to have his exact name plus 'Jr.' to be the legal name: SpongeBob SquarePants, Jr. I (I guess I'll be Patrick Star here) would like to continue the family tradition of my maiden name being used: SpongeBob Star SquarePants, Jr.," the OP added.
"He is absolutely furious at this and is saying that I'm trying to rob him of his birth certificate matching his son's [and] that if I add my family's name, our son won't be a true Jr."
Article continues below advertisement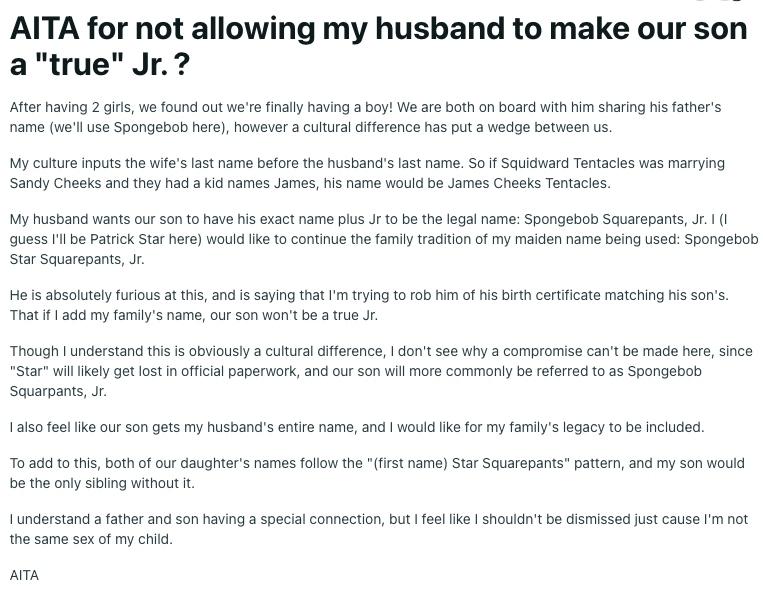 To add insult to injury, the OP and her husband's daughters both share her surname as well as their fathers. That said, their son would be the only sibling without his mother's last name.
"Both of our daughter's names follow the '(first name) Star Squarepants' pattern, and my son would be the only sibling without it," the OP said.
Article continues below advertisement
Their cultural clash has put a "wedge" between her and SpongeBob, leaving her at a loss as to how to move forward. "I don't see why a compromise can't be made here," the post continued. Other users on Reddit echoed those sentiments in the comment section.
"How often is this dude pulling out his birth certificate and admiring it? Is he going to frame his and his son's certificates and hang them side-by-side," one user asked, also praising the OP for her impeccable Bikini Bottom references. "Definitely NTA for using the SpongeBob character names. Best post I've read tonight LOL."
Whether the OP likes it or not, it looks like she hasn't heard the last of this argument.