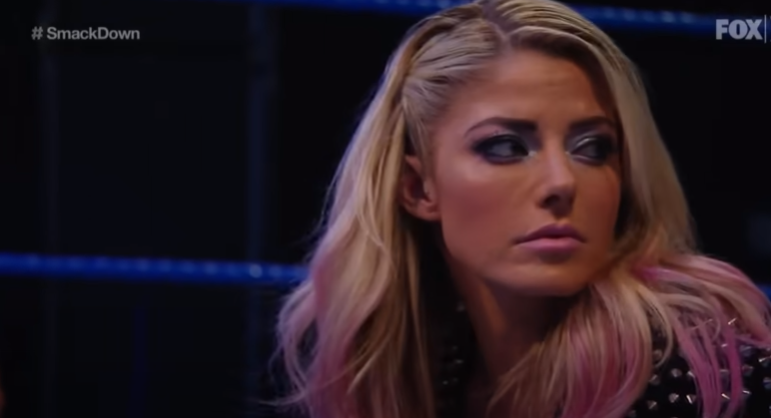 Is WWE Star Alexa Bliss Really Sister Abigail?
"The Fiend", Bray Wyatt, is one of the WWE's top draws in the organization and a lot of that has to do with the fact that there haven't been many other performers both in and out of the ring like him. He is easily in the upper echelon of performers when it comes to mic skills, and his carnie-inspired persona with its twisted sense of humor has really resonated with fans.
And now he's in a great storyline with Alexa Bliss that could see her becoming Sister Abigail.
Article continues below advertisement
Who is Sister Abigail, and why are WWE fans convinced Alexa Bliss will "become" her?
If you're a longtime WWE viewer, then you'll probably remember Sister Abigail as the undead sibling of Bray Wyatt. She debuted at Fastlane 2016 and interfered in Dolph Ziggler's match with The Fiend, costing Dolph the intercontinental title.
Interestingly enough, two other wrestlers have portrayed Sister Abigail previously in the WWE, and they're no longer with the company.
Wrassler Shelly Martinez was the "original" Sister Abigail and took up duties for The Fiend's strange accomplice from 2016 until 2017. Daffney then took up Abigail duties until 2019 when she left the WWE and S.A. hasn't been seen in action since.
It looks like the WWE's trying to revive the character however and have Alexa Bliss take up the mantle of the deranged associate of Bray Wyatt.
Article continues below advertisement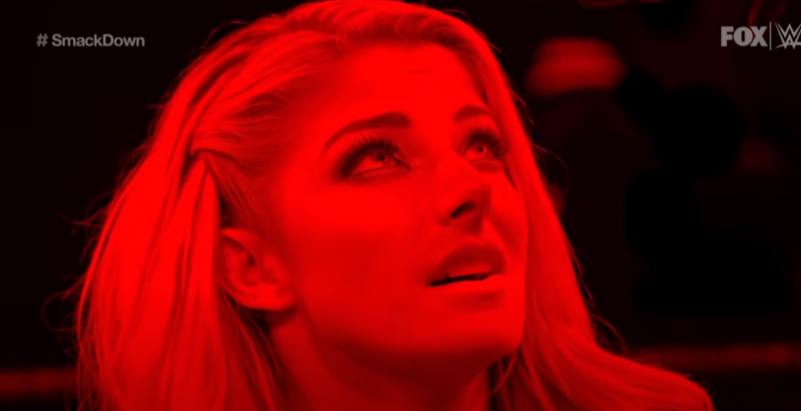 What's more is that Alexa's inclusion in the Bray Wyatt / Braun Strowman rivalry has helped to not only breathe some new life into their conflict but has the potential for opening up new storyline opportunities for Braun.
He has openly expressed his care for Alexa in the past and it could be that the WWE's using The Fiend's attack against the superstar as further impetus to Braun to fight Bray yet again after their Swamp rumble.
Article continues below advertisement
Alexa Bliss and The Fiend had a crazy moment on 'SmackDown' together.
The July 3 episode of Smackdown was closed out with a seriously spooky moment where Alexa was ambushed in the ring by The Fiend after a stark lighting change.
The music changed to a grating, haunting theme as Bray stood above Alexa and then jammed his fingers in her mouth to boos and jeers from the audience. That was the last image SmackDown viewers saw before the lights went dark.
Article continues below advertisement
While adjusting to the WWE without live showings has been a challenge for some fans, and there were initially hiccups along the way, it seems like the organization has managed to utilize pre-taped sequences to its advantage by incorporating them into storytelling in extremely innovative ways.
This latest sequence is a stellar example of that. This kind of visual control in a live environment would be difficult to pull off convincingly, but with fewer audience members and more of a planned effort from the camera team, it's easier to foster that spooky atmosphere of The Fiend actually getting the drop on Alexa and scaring her to high heaven.
Article continues below advertisement
Another great example is the hilarious match-up between John Cena and Bray Wyatt that was more of a short film, meta-commentary on professional wrestling as a whole.
It's interesting to see how the WWE's adapted in the wake of COVID-19 and as a longtime pro-wrestling fan, I'm here for it.