Alycia Debnam-Carey Is Not the Biggest Social Media Fan
Is Alycia Debnam-Carey dating? The actress, who plays Alicia on 'Fear the Walking Dead' keeps her private life private, but here's what we know.
Fans of Fear the Walking Dead might want to know everything about Alycia Debnam-Carey — who she's dating, for example — but the actress isn't one to broadcast her life online.
"I have a difficult relationship with social media. I always have, I still do," she told MTV in 2017. "I find it a very hard medium for me to communicate on … It's not the entire truth, either. Everything you see, it's always a version of everything or it's somehow manipulated to look a certain way."
Article continues below advertisement
In an interview with Vogue Australia that same year, Alycia said she rarely updates her social media accounts "because as a person, you know, you're not just a brand, and you're not a commodity — you choose what you want to be."
So fans may not know much about Alycia's dating history, as you'll see below, but the Aussie actress has given glimpses into her offscreen life over the years…
Alycia grew up in Sydney and studied classical percussion.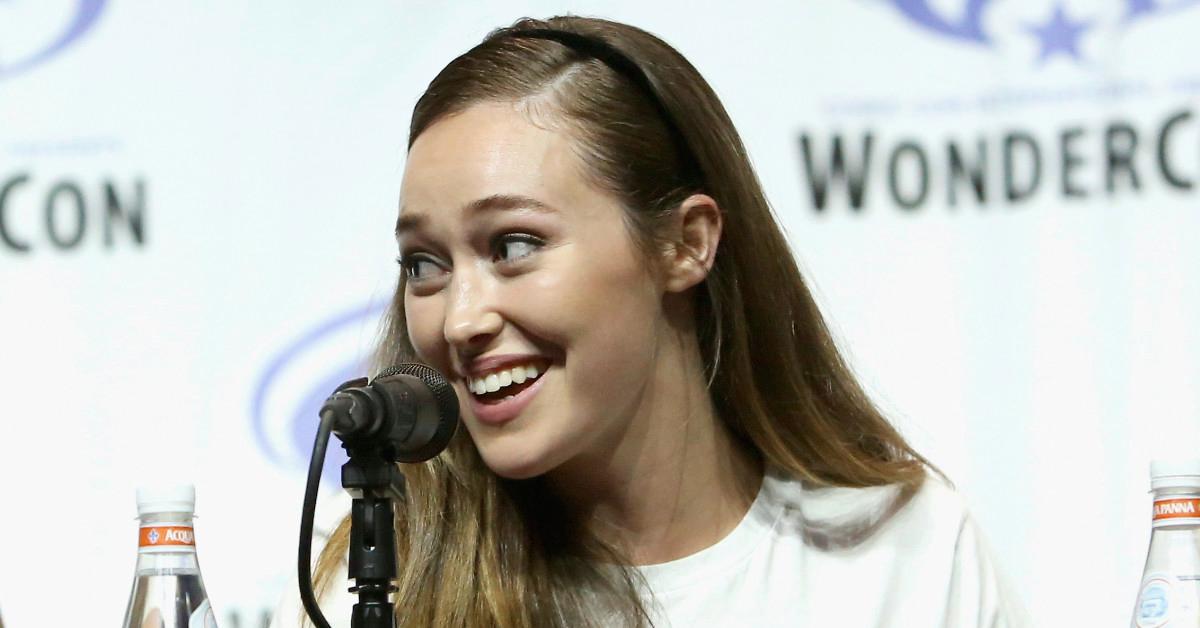 Alycia was born and raised in Sydney, Australia, and she attended performing arts school down under. "That [school] facilitated my creativity, though I ended up going in a more musical direction," she told Interview in 2016.
In fact, Alycia studied classical percussion for a decade, as she revealed to the magazine. "At one point I was thinking about going to the Sydney Conservatorium of Music, but then I realized it's actually not what I wanted to do," she said.
Article continues below advertisement
She's been acting on screen for nearly 20 years — and she almost played Carrie Bradshaw.
Alycia's first screen credit is the 2003 short film Martha's New Coat. And after other small roles, she landed a part in Into the Storm, a 2014 disaster film. That same year, she started starring in dystopian CW drama The 100, her breakout gig. And soon she started pulling double duty, filming The 100 and Fear the Walking Dead simultaneously.
She told Vogue Australia that she auditioned to play a young Carrie Bradshaw in The CW's Sex and the City prequel series, The Carrie Diaries, a role that went to AnnaSophia Robb: "I like that I didn't do it, because when I was younger, I could get that white-knuckle grip of holding onto an idea and not wanting to let it go, but the moment I started to let go and seeing that there are no rules, there's more flexibility and openness and knowing that if you follow something, it creates its own path."
Article continues below advertisement
Alycia is excited for new creative horizons.
Last year, Alycia revealed her career ambitions to Rose Inc, saying that she has started writing "a little bit" and that she wants to "start dipping [her] toe in directing."
Article continues below advertisement
And after playing Lexa on The 100 and Alicia on Fear the Walking Dead, Alycia is eager to branch out of post-apocalyptic TV. "I'd love to try something new, like rom-coms or period pieces — something just completely different from what I've been doing for a really long time, so I think it's a very exciting new chapter for me and that's really exciting to look forward to," she said.
She appears to be single.
Who's Dated Who and FamousFix, two websites that track celebrity relationships, report that Alycia is currently single. Both sites also report that Alycia was in a relationship with someone named Marcus Castrus. But details about that reported romance are sketchy — and some websites erroneously label photos of Alycia's Into the Storm costar Max Deacon as photos of Marcus.