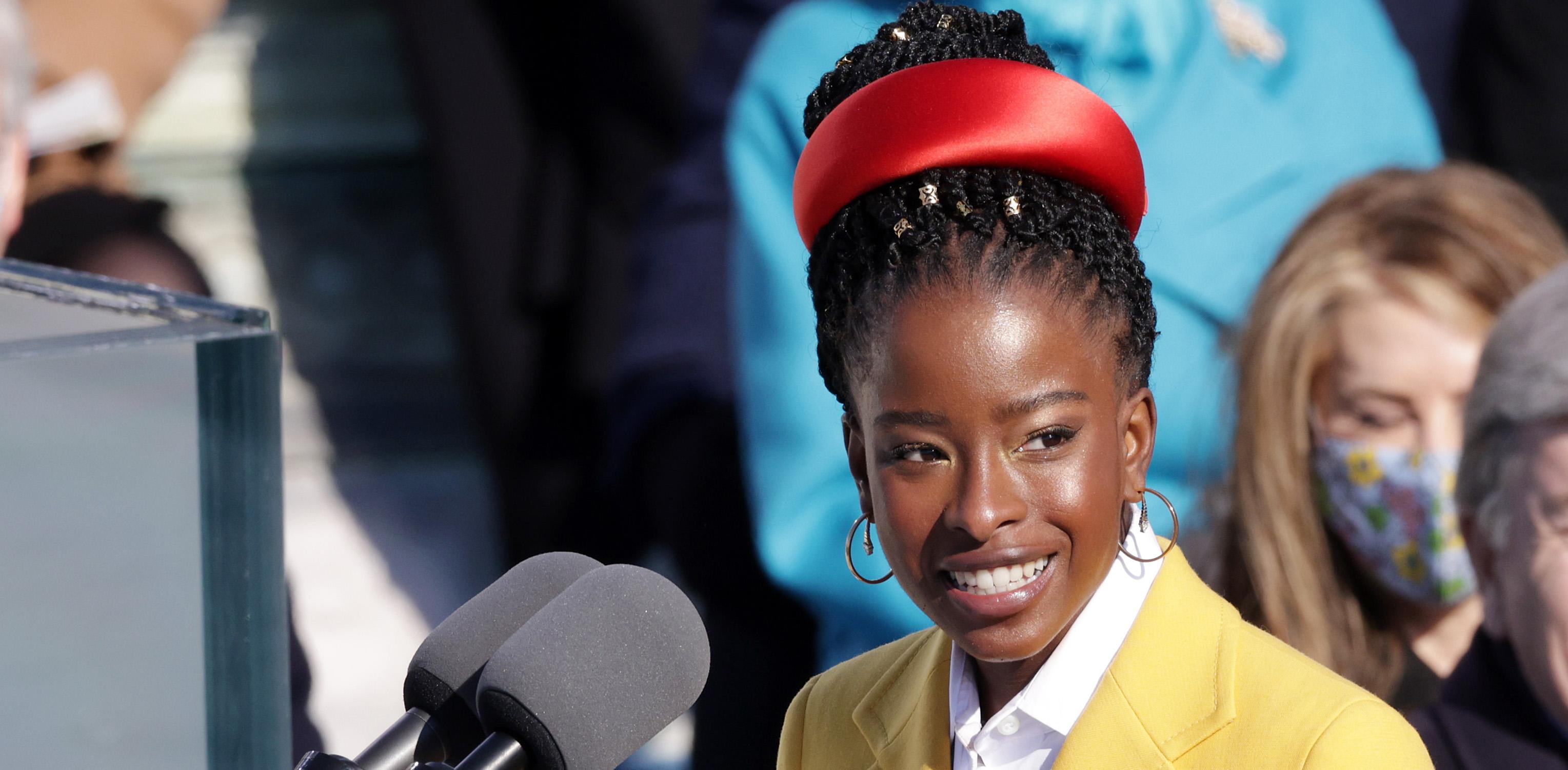 Amanda Gorman Was Raised by a Single Mother Who Always Supported Her Craft
Amanda Gorman has become a big name since President Biden's inauguration. Her mom has always been supportive, but her dad may not be in her life.
Inaugural poet Amanda Gorman has made a big name for herself since she made the stage her own as the country welcomed President Joe Biden and VP Kamala Harris into the White House. Since then, her books have been flying off virtual and physical shelves and she's even signed a modeling contract.
But Amanda can thank her mom for at least part of her success. Even though her dad doesn't seem to have been in her life, her mom raised her and her siblings as a single parent.
Article continues below advertisement
Amanda Gorman's mom raised her family in L.A.
In an interview with The New York Times, Amanda talks about how her mom, Joan Wicks, raised her and two siblings including her twin sister, Gabrielle, as a single mom. The family grew up in L.A., but Amanda talks about growing up in an "intersection" of the city where a number of different cultures and lifestyles met.
Amanda also mentions that her mom created an environment that supported her writing. Her mom kept the TV off in their home.
"She kept the TV off because she wanted my siblings and I to be engaged and active," Amanda said. "So we made forts, put on plays, musicals, and I wrote like crazy."
While her mom was a big part of her life, Amanda's dad is another story. She hasn't spoken about him publicly and that may be because he wasn't an active figure in her life. It's also unclear when her parents broke up and her mom took on the parenting duties alone.
Article continues below advertisement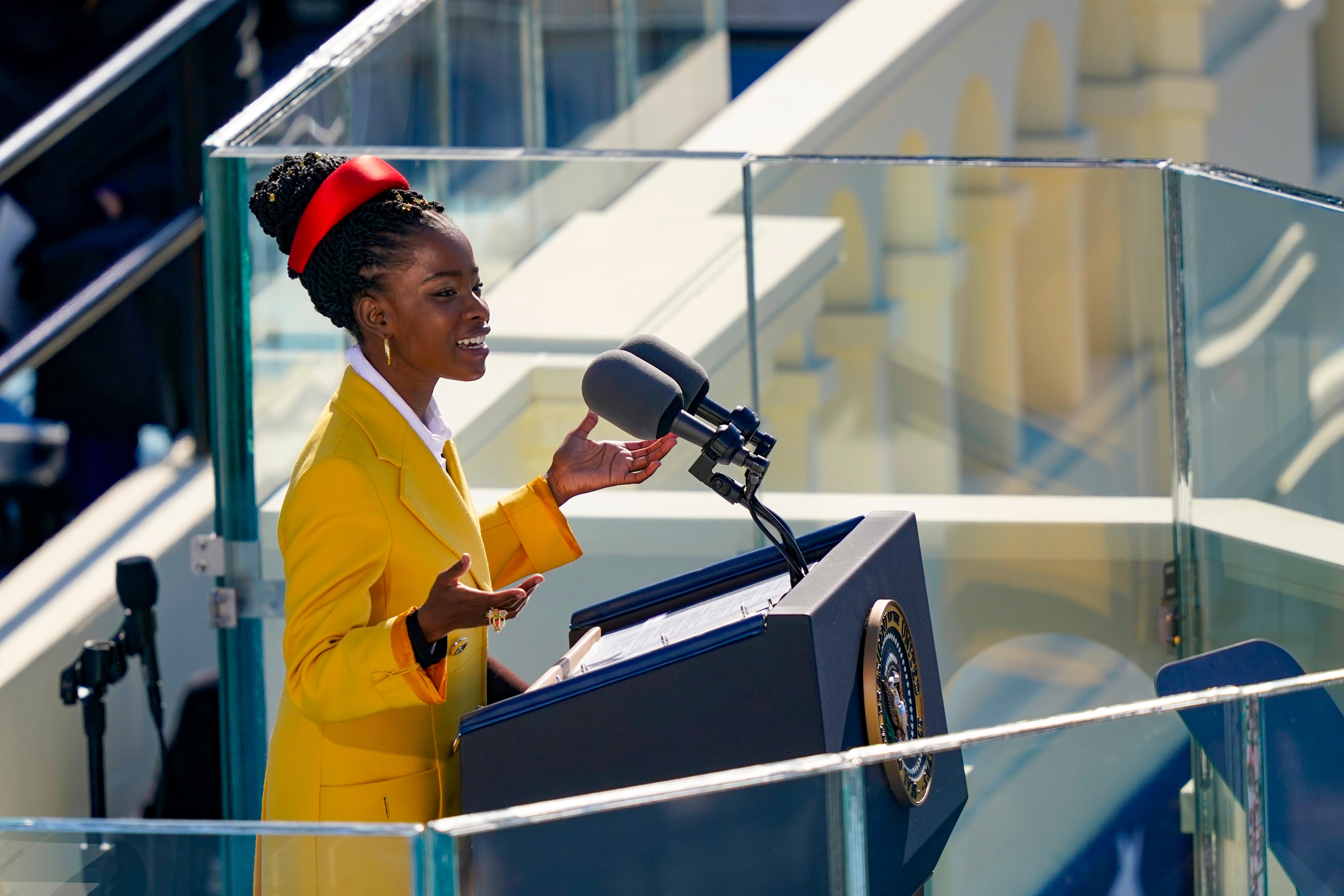 Amanda Gorman has just signed a modeling contract.
Amanda has been a writer almost all her life. But now, she can add model to her portfolio. Amanda has signed with IMG Models, the same agency that's signed big names like Bella and Gigi Hadid. An article in The Guardian talks about how Amanda has influenced fashion in her way. Her yellow coat and true red Prada headband made a big impression on viewers at Biden's inauguration.
The headband she wore is consistently sold out and the search for "yellow coats" online has skyrocketed.
Article continues below advertisement
But Amanda will also make an appearance at the Super Bowl. According to The Washingtonian, CBS will air a recording of a poem to honor everyday heroes. This will be the first time that a poem is read at the big game.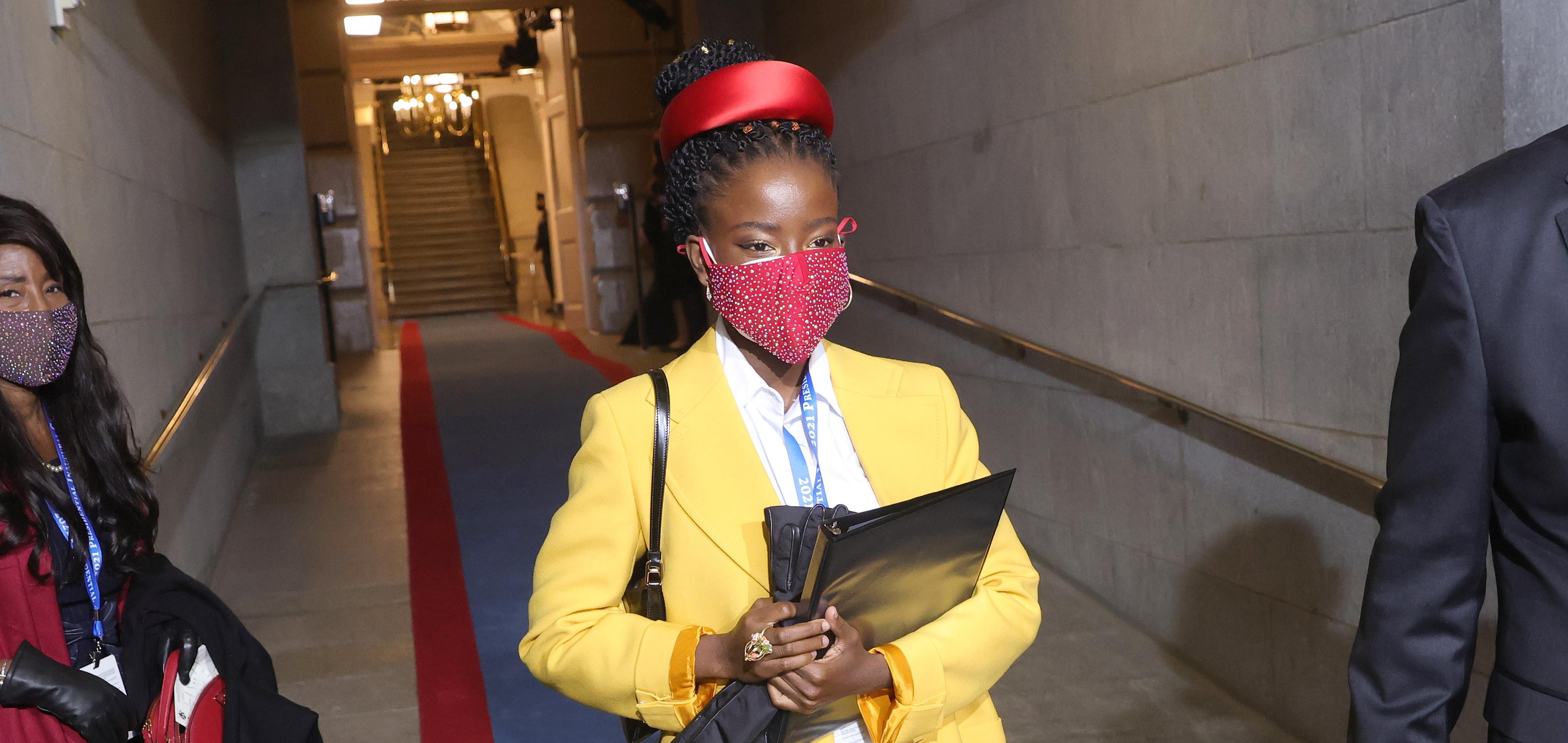 Amanda Gorman's publisher is printing millions of copies of her books.
Amanda has released one book so far titled The Hill We Climb and Other Stories. But she has other projects in the works now. The book Change Sings: A Children's Anthem is set to be released in September 2021 and a special edition of her inauguration poem featuring a forward by Oprah will be released in March 2021.
Because Amanda's gotten so much attention since the inauguration, her books are in high demand. Her publisher is printing one million copies of each book to meet demand, according to CNN.