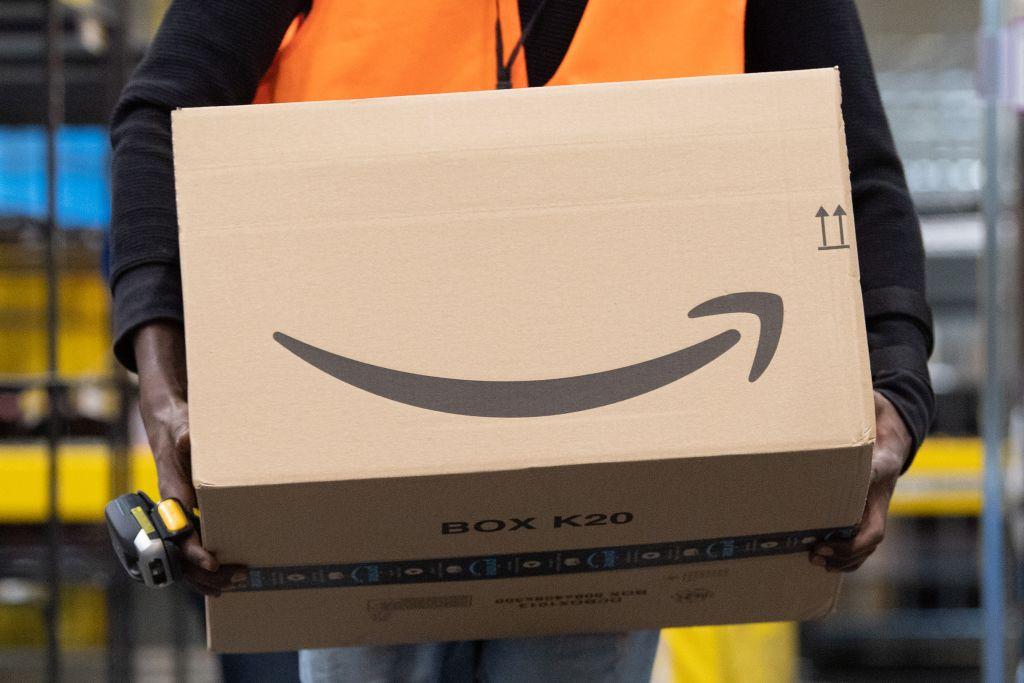 Amazon Delivery Driver Caught Spitting On Package Amid Coronavirus Pandemic
An Amazon delivery driver is in hot water after a customer's security camera caught him appearing to spit in his hand and then wipe it on a package. Video of the incident, captured on an Amazon Ring device, was posted to social media by a resident of Hancock Park, Los Angeles, on Thursday.
Article continues below advertisement
The social media posts, which have since been deleted, appeared to show an Amazon delivery worker spitting in his hand and then wiping it onto a parcel. "I received the box and saw a big wet spot and then checked the camera," the user wrote.
Although the original post was taken down, the video has since been shared by other users online.
Article continues below advertisement
According to a subsequent post, an Amazon service representative confirmed that the driver was from a third-party delivery service. He has since been reported to the company and the police.
"This is clearly not representative of drivers who deliver for Amazon and the care they take for customers around the world every day," an Amazon spokesperson told Business Insider. "We are aggressively investigating to understand what may have occurred in this situation. If it truly was a malicious act by the driver, we will be sure he is held accountable, up through and including law enforcement action."
"It's horrifying... It's upsetting," Tammy Minoff, a nearby resident, told Fox 10 Phoenix. "They were warning us to be careful with packages. The proof is in the pudding seeing that video, and they all wanted us to be warned and be on the lookout."
"I hope it's taken seriously by Amazon and everybody in charge. It's serious," Minoff added.
Article continues below advertisement
The video emerges as California's confirmed cases of coronavirus top 2,100 with a total of 37 deaths. The county is currently on lockdown in an attempt to flatten the curve, with only essential travel allowed.
The Department of Justice has laid down harsh punishments for those who intentionally spread coronavirus. According to a memo, these people could be charged with terrorism for the "purposeful exposure and infection of others."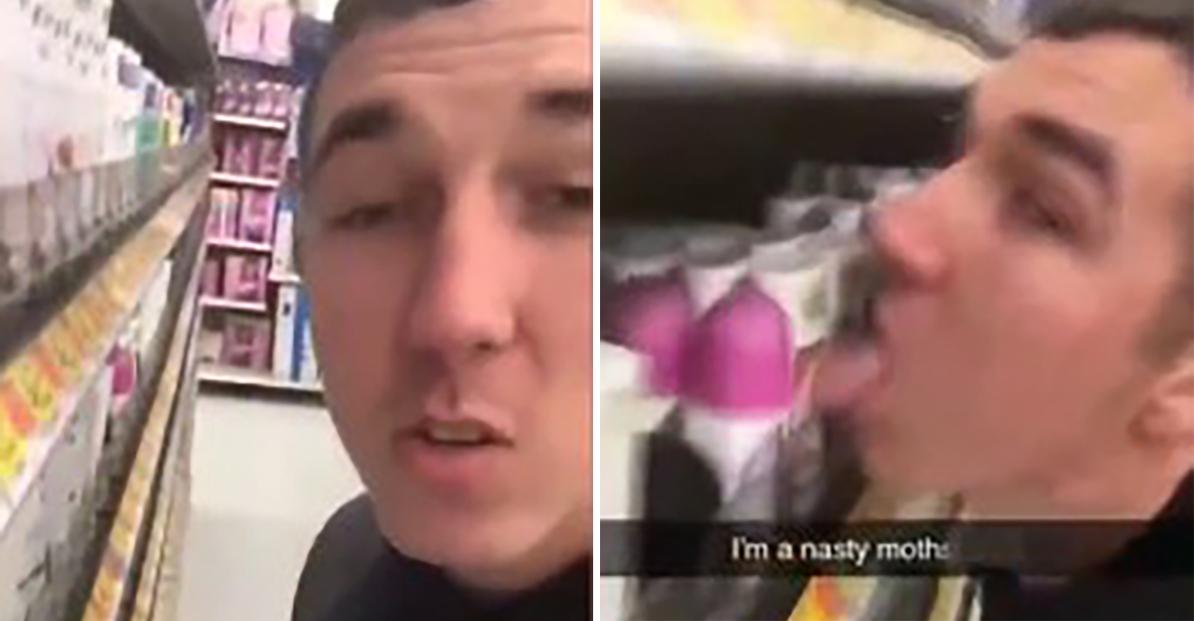 Article continues below advertisement
Earlier this month, a man was arrested for filming himself licking toiletries at a Walmart store while asking: "Who's scared of coronavirus?"
Cody Pfister has since been charged with making a terrorist threat in Warren County, Missouri. Court documents state that Pfister "knowingly caused a false belief or fear that a condition involving danger to life existed," and he acted "with reckless disregard of the risk causing the evacuation, quarantine or closure" of the Walmart.
Article continues below advertisement
A woman was also arrested in Hanover Township, Pennsylvania, after intentionally coughing over $35,000 worth of groceries. Margaret Ann Cirko, 35, was charged with two counts of making a terroristic threat, one count of threatening to use a "biological agent" and one count of criminal mischief. All three charges are felonies.
The best way to prevent contracting or spreading coronavirus is with thorough hand washing and social distancing. If you feel you may be experiencing symptoms of coronavirus, which include persistent cough (usually dry), fever, shortness of breath, and fatigue, please call your doctor before going to get tested. For comprehensive resources and updates, visit the CDC website. If you are experiencing anxiety about the virus, seek out mental health support from your provider or visit NAMI.org.