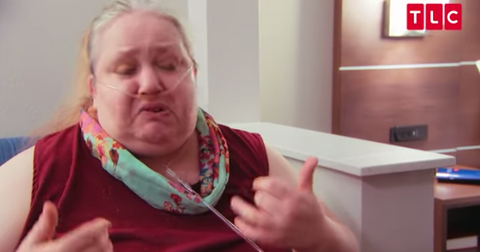 See How Much Weight Angela From 'My 600-lb Life' Lost Without the Help of Dr. Now
By Pippa Raga
Is it just us or is this season of My 600-lb Life really the craziest one they've ever filmed? There have been so many highs, lows and twists since Season 7 began back in January that we feel like we hardly know what to expect of the season's remaining couple of episodes.
Recently, viewers watched as Angela Gutierrez, 44, a Ohio native and mother-of-two made her way to Houston, Texas to undergo the care and weight-loss regiment set out by celebrity bariatric surgeon Dr. Now. Except we didn't get to see Angela progress alongside Dr. Now like we usually do. Instead, we watched Angela drop out of Dr. Now's care.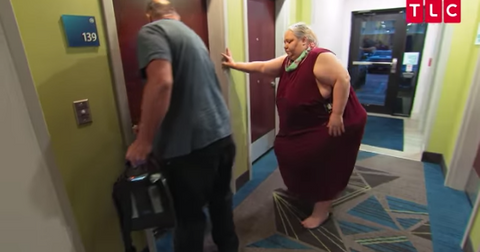 So, what happened to Angela?
When we met Angela, she was already at the end of her rope. Having already undergone gastric bypass surgery once before (much like this season's Holly Hager), Angela ended up gaining all the weight back. Her surgery took place in her late 20s, back when Angela weighed around 375 pounds.
The surgery helped her drop over 100 pounds, but things weren't going too well in Angela's life and she wound up turning back to unhealthy eating to cope with her problems. For example, soon after the surgery, she was charged with child endangerment, attempted suicide, and lost custody of her children to her mother.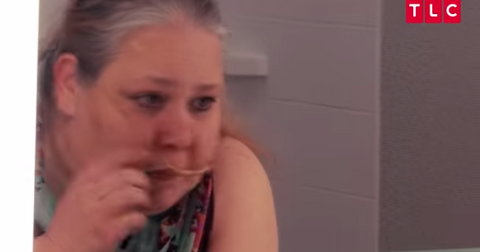 But close to 20 years later, and up to 608 pounds, Angela now thinks she's ready to commit to a healthier lifestyle for good — sort of. Now 44 years old, Angela's two children are grown up: 19-year-old Chris was her primary caretaker but he accepted a job tha tprevented him from caring for his mother full-time.
And Angela's oldest daughter, Andrea, 23, was diagnosed with multiple sclerosis a few years back and requires a lot of care of her own. But that's not all: Angela also cares for her incarcerated cousin's 11-year-old child.
Since she needs a buddy to accompany her to Dr. Now's office in Houston, Angela enlists the help of her ex-boyfriend Eric. But the 1,100-mile road trip ends up being something of a disaster.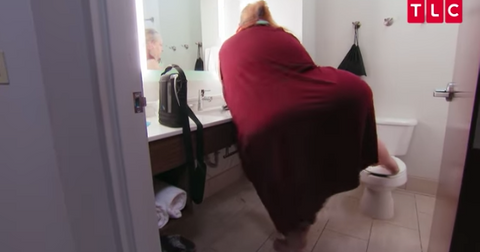 "As soon as I got here, my stomach is swollen, my leg is burning huge, and now I feel like I'm dying," Angela complained. "I like, feel worse than I've felt this entire trip." When she realizes that she won't fit into the bathroom because the hotel didn't give her the handicapped room she asked for, Angela nearly flips. "I'm just really pissed," she says. "A lot of people think it's minor. It's not."
Where is Angela now?
"When you're driving, you're in a van with blankets tucked up under your folds and your mess," she continues. "You are sweaty. I don't care if there's AC. You want to be clean and you don't feel clean. A person my size, I don't care how much you clean, you're dirty."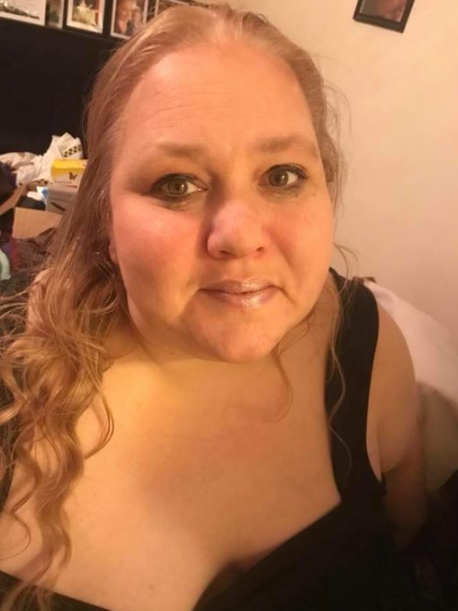 After barely making it into Dr. Now's office, Angela was already OVER IT. Dr. Now, as usual, encouraged her to try losing weight on her own ahead of the sleeve surgery but Angela couldn't deal with the lack of structure. For one, she missed so many check-ins (which is odd because she relocated her entire life for the purpose of following Dr. Now's regimen) that she opted to drop out altogether.
What! This is My 600-lb Life history! This decision leaves Angela as the second-ever cast member to leave the reality series out of their own volition. The first was Jeanne, also from Season 7 (told you it was crazy!), whose journey we watched just a few weeks ago.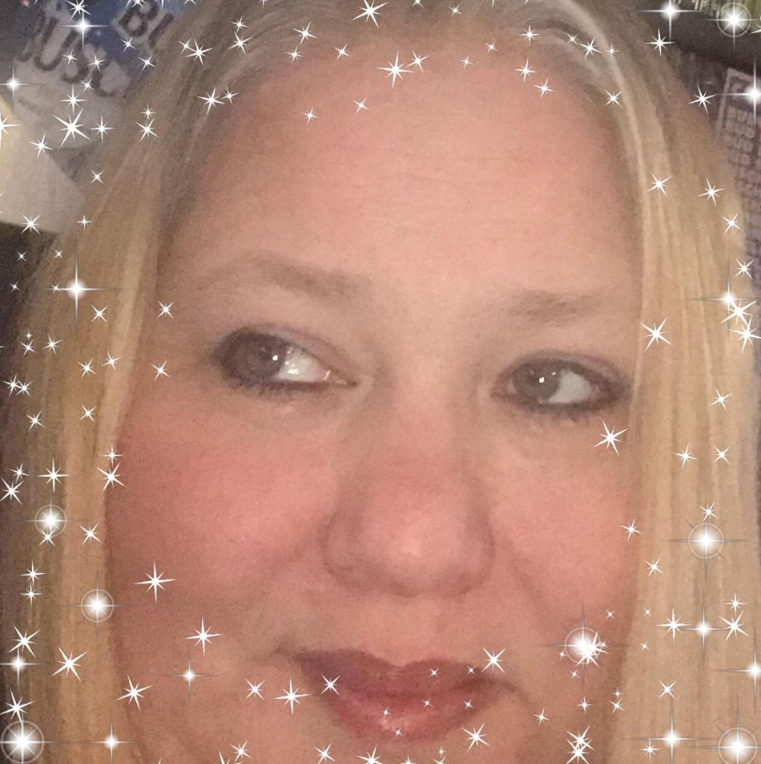 But just because she didn't want to follow the structure Dr. Now set up for her didn't mean Angela's contract with TLC was over, as Starcasm points out. Rather than stay in Houston, she decided to move back to her home in Ohio and began video check-ins with Dr. Now.
During one chat, she claims she's lost 120 pounds on her own since leaving Houston, and Dr. Now claps back super hard, calling her "delusional" and pointing out that she doesn't look like she's dropped that much weight from where he's sitting.
But she has been posting some Facebook photos that definitely do show her looking happier and healthier. She stills seems to be using the oxygen she needed throughout the episode, but it looks like she was able to start on a path to recovery all on her own.
Good for you, Angela! My 600-lb Life Wednesdays at 8 p.m. on TLC.