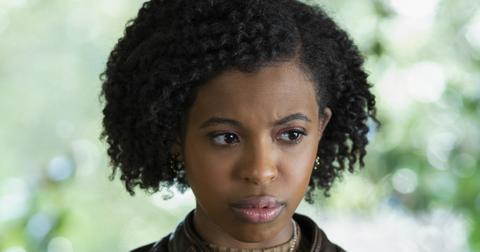 '13 Reasons Why' Fans Aren't So Sure About Newcomer Ani Achola Playing Detective
By Rebecca Macatee
Warning: Spoilers for 13 Reasons Why Season 3 ahead. Read at your own risk!
13 Reasons Why Season 3 is all about finding out who killed Bryce Walker, but this investigation is anything but simple. To complicate things even further, 13 Reasons Why has a new narrator, Ani Achola.
Ani, played by actress Grace Saif, is new to Liberty High, but she's quickly immersed herself in the drama. Here's what you should know about Ani on 13 Reasons Why.
Ani is the narrator for 13 Reasons Why Season 3.
Hannah Baker (Katherine Langford) and Clay Jensen (Dylan Minnette) narrated previous seasons, but it's newcomer Ani Achola narrating Season 3. Fans first heard from Ani in the Season 3 trailer which dropped August 1.
Episode 1 of Season 3 is titled, "Yeah. I'm the New Girl" and it begins with Ani in a rush to wash what appears to be blood out of a shirt. Is there an innocent explanation here, or should viewers be suspicious?