Anna Delvey Stayed at These New York Hotels Before Getting Busted for Larceny and Service Theft
Anna Delvey, the Russian-born, Germany-raised fraudster racked up sky-high bills at some of the best hotels New York has to offer. Where did she stay?
Starring Julia Garner as fraudster Anna Delvey (aka Anna Sorokin), Inventing Anna, Shonda Rhimes' latest drama on Netflix, explores the antics of the international woman of mystery who earned notoriety for duping banks, hotels, and wealthy friends.
Article continues below advertisement
After moving from Paris, France, to New York in the 2010s, Anna Delvey racked up enormous bills at the best luxury hotels the Big Apple has on offer. Where was she staying before she got busted? With a little help from Hotels.com, we tracked her motions.
Article continues below advertisement
Anna Delvey stayed at New York landmarks like 11 Howard and the Beekman at the height of her "career" as a fraudster.
Born in 1991 in Domodedovo, Russia, and raised in Eschweiler, Germany, Delvey earned notoriety for her shameless exploits and uncanny ability to set up duplicitous schemes to finance her extraordinary lifestyle.
After her move to New York, Delvey rebranded herself as a trust-fund baby, racking up sky-high bills at 11 Howard, a designer hotel in Lower Manhattan, the Mercer, a popular jaunt among scenesters in town for the New York Fashion Week, and others.
Delvey was sentenced to 12 years in prison in May 2019, after she was found guilty of theft of services and grand larceny. She was released on parole in February 2021.
Article continues below advertisement
A criminal mastermind, Delvey racked up a $30,000 bill at the 11 Howard using her charm and ability to spark up immediate connections with members of the staff to avoid making payments. Located near the One World Trade Center, 11 Howard boasts 213 rooms spread across 14 floors. Loved by theater lovers and fashionistas, the designer hotel has a hip bar and elegantly-designed rooms.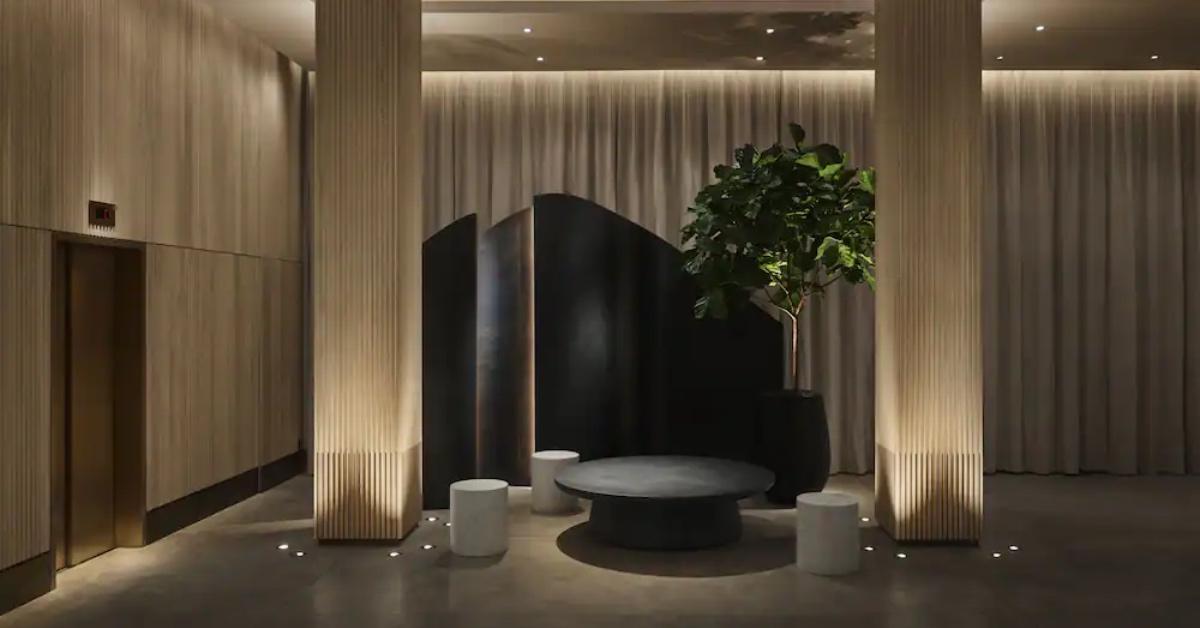 Article continues below advertisement
According to Hotels.com, rooms at the hotel start at $291 during NYFW. Those with a knack for striking up a nifty deal might be able to find rooms for a lower price out of season, however. (Just make sure you don't pull one of Delvey's tricks!)
After her stay at 11 Howard came to an end, Delvey swiftly relocated to the Beekman, a luxury hotel. A recipient of the Conde Nast Traveler 2019 Readers' Choice Awards, the Beekman boasts a mesmerizingly beautiful interior and an art deco-style atrium straight out of Baz Luhrmann's The Great Gatsby. Rooms at the New York landmark start at $349 during NYFW.
Article continues below advertisement
Delvey got locked out of her room after 20 days, having failed to cover her $11,518.59 bill. According to New York Magazine, she soon set up shop at the downtown Manhattan branch of the W Hotel. She unceremoniously left a mere two days after checking in, frantically scrambling to find another place to stay.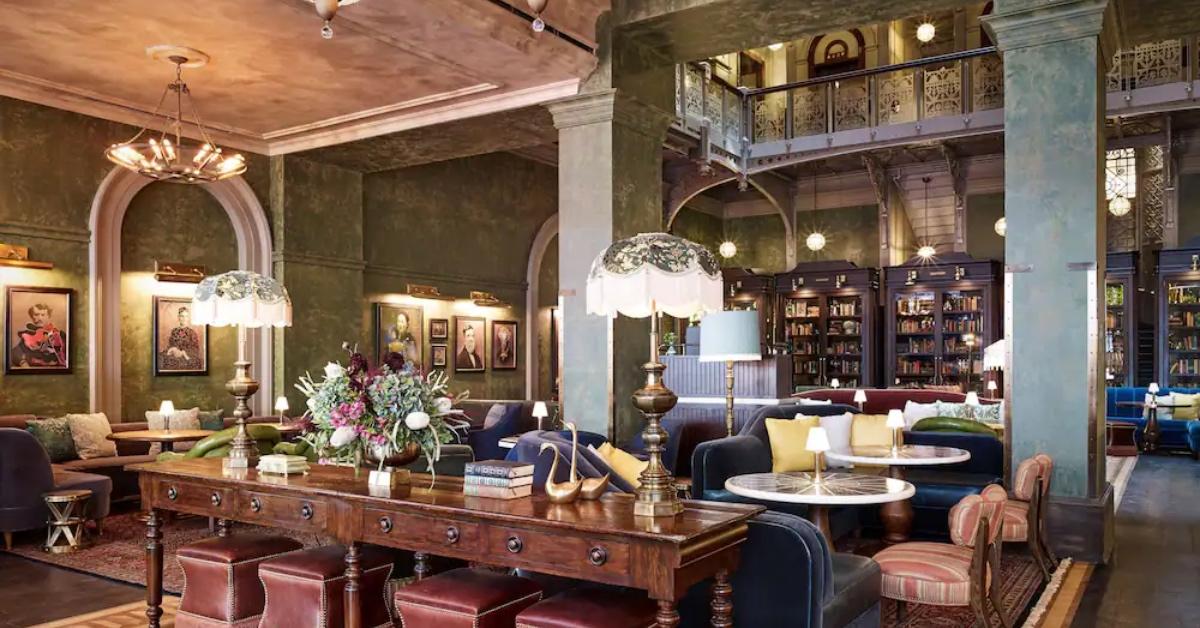 Article continues below advertisement
The branch Delvey stayed in has since then closed. But the W has a Times Square location with a 24-hour fitness center, two bars, and two restaurants. Other perks include a pillow menu and premium TV channels. Rooms start at $250 during NYFW, per Hotels.com.
In 2017, Delvey got busted while trying to pull off a dine and dash at the Le Parker Meridien near Central Park, per Page Six. The hotel has undergone a considerable transformation since then. Now named Thompson Central Park New York, it boasts ravishingly beautiful decor and amenities ranging from a hair and nail salon to a gym and several restaurants.
Inventing Anna premieres on Netflix on Feb. 11, 2022.