How Long Did Anne Heche and Ellen DeGeneres Date? Inside Their Relationship Timeline
Anne Heche and Ellen DeGeneres dated years before breaking up, and Anne's near-fatal car crash in August 2022 has people wanting to learn more about her. Here's their relationship's timeline.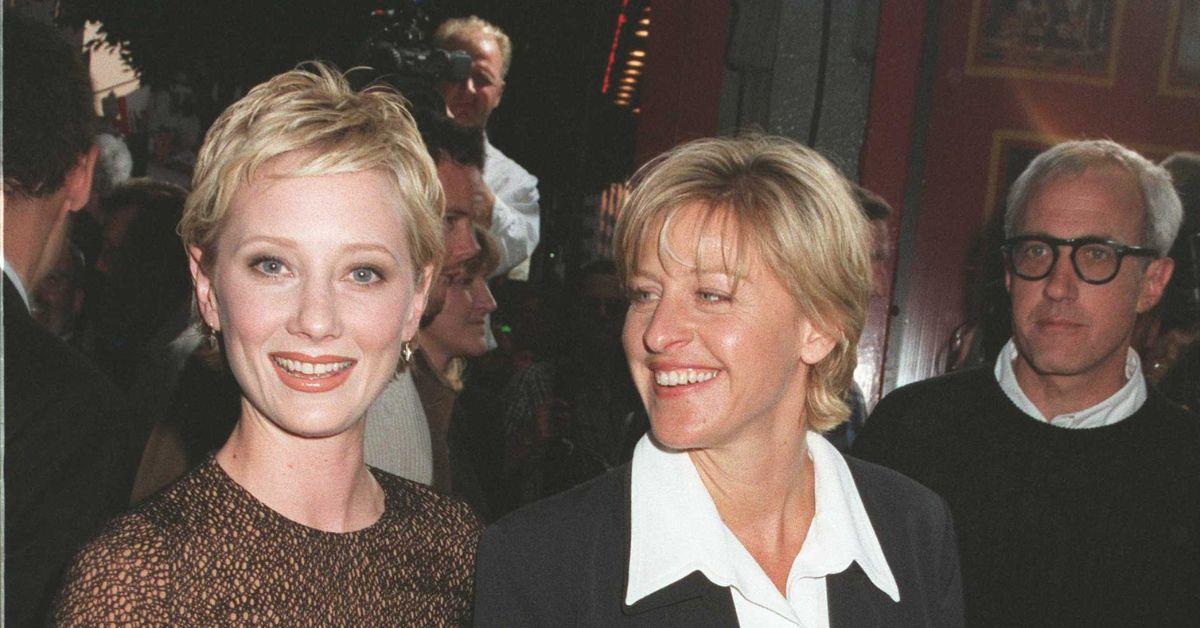 In the 1990s, the relationship between Anne Heche and Ellen DeGeneres catapulted them into the pop culture spotlight. At the time, fans knew Anne for her roles in Another World and Donnie Brasco and for dating Steve Martin. Ellen had also recently come out publicly after years of success as a comedian. Nonetheless, they inspired many of their fans who belong to the LGBTQ community and felt their impact as a couple.
Article continues below advertisement
Ellen and Anne were red carpet darlings and collaborated on several projects before announcing their breakup in a joint statement. Here's Anne Heche and Ellen's relationship timeline and what Anne has said since the split.
March 1997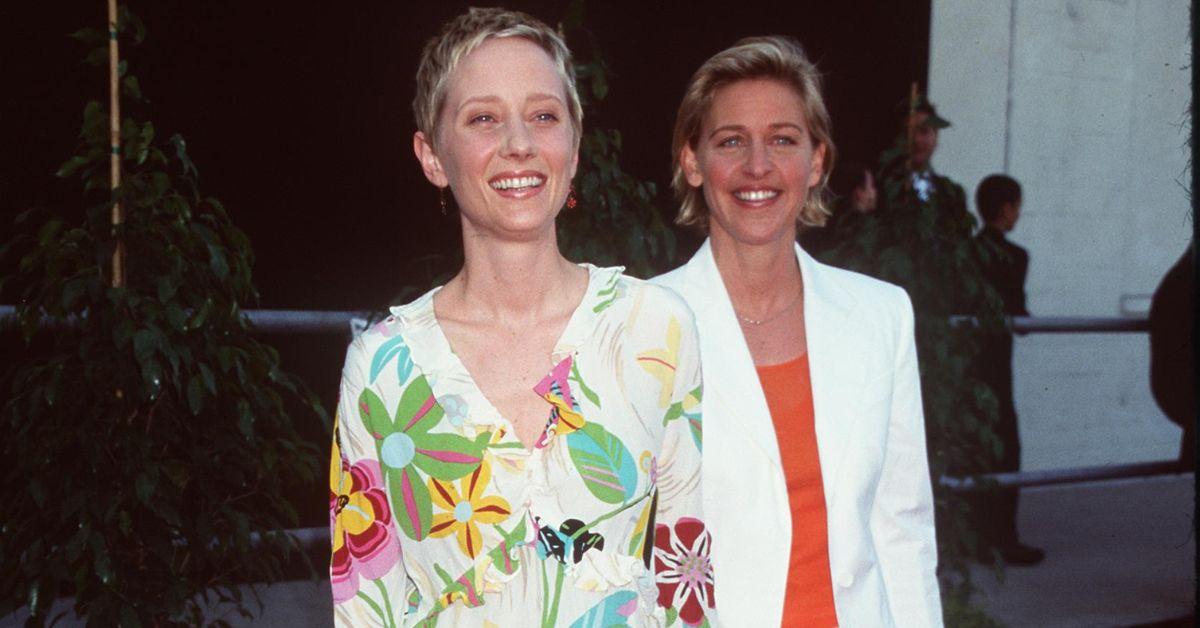 Anne and Ellen met in 1997 at a Vanity Fair Oscars party. The two celebs didn't know each other before the party, but Anne said on The Oprah Winfrey Show that she was "drawn" to Ellen and decided to approach her, per InStyle. In 2020, Anne said on Dancing With the Stars that the meeting "changed my life." Their discussion shifted Ellen's life, too, as the sitcom star came out as a lesbian in a cover story for TIME Magazine titled "Yep, I'm Gay."
Article continues below advertisement
April 1997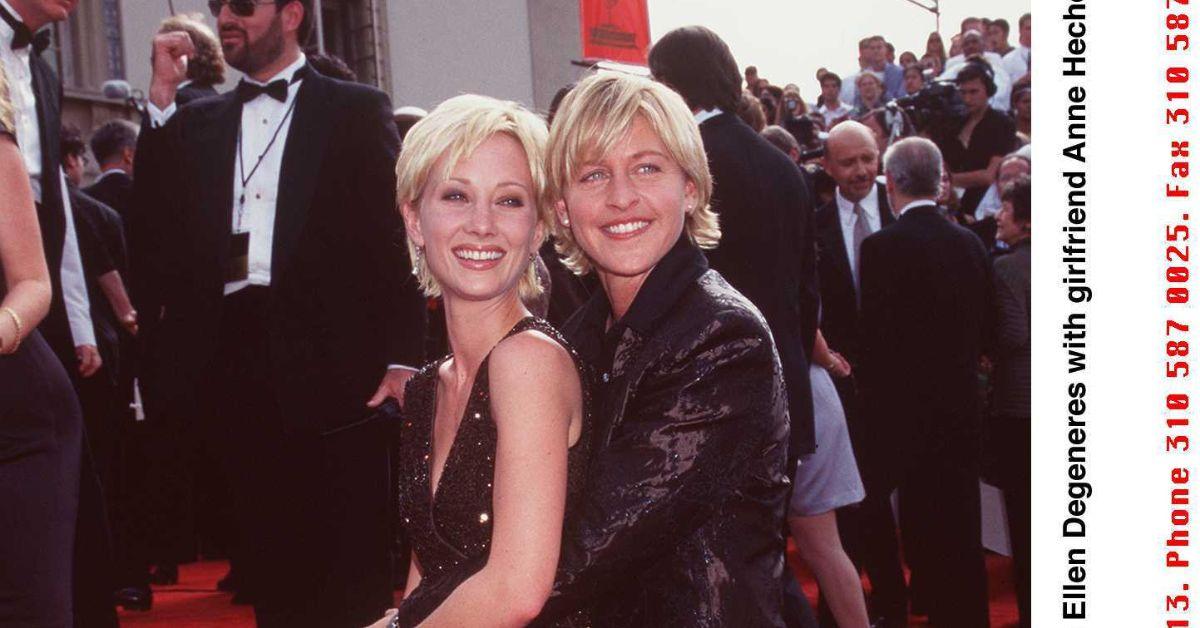 Shortly after her famous cover story, Ellen and Anne discovered how their relationship would affect their careers. In April 1997, Anne wanted to bring Ellen as her date to the premiere of her film, Volcano. However, she claimed she risked losing her career by going public with her girlfriend.
"I had told them that I was taking Ellen as my date, and I was told if I took Ellen, I would lose my Fox contract," Anne stated on Dancing With the Stars to her partner Keo Motsepe, per Page Six.
Article continues below advertisement
The Prozac Nation star also said Ellen advised her to go alone as well, but she wasn't interested.
"At that moment, she took my hand and said, 'Do what they say,' and I said, 'No thanks,'" Anne said of Ellen.
Ultimately, Anne did bring Ellen as her plus one to the premiere against the studio's wishes. However, they allegedly got kicked out of the movie before it ended, and Anne wasn't allowed to bring Ellen to the premiere's after-party out of fear cameras would photograph the couple together.
Article continues below advertisement
July 1998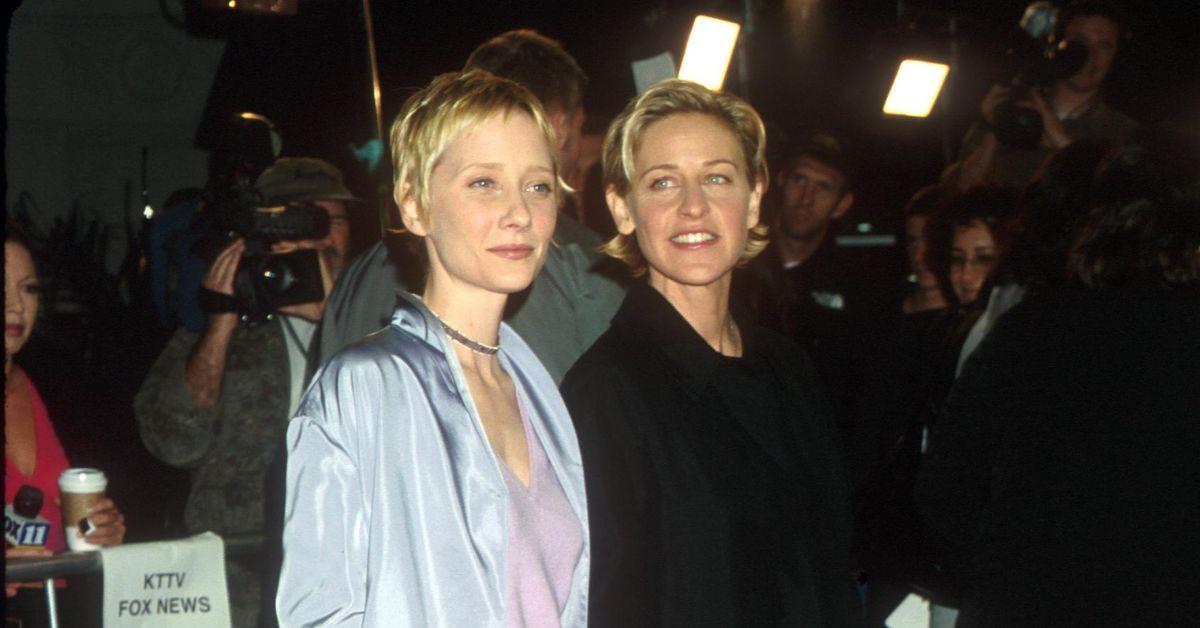 One year after their controversial red carpet debut, Ellen received a career setback of her own. On July 22, 1998, ABC canceled the comedian's sitcom Ellen after five seasons. Although the show received its highest ratings when Ellen and her TV character came out, it reportedly caused the show's end. Years later, Ellen said the network canceled the show because they "didn't want a lesbian to be on primetime once a week," per NBC.
Article continues below advertisement
June 1999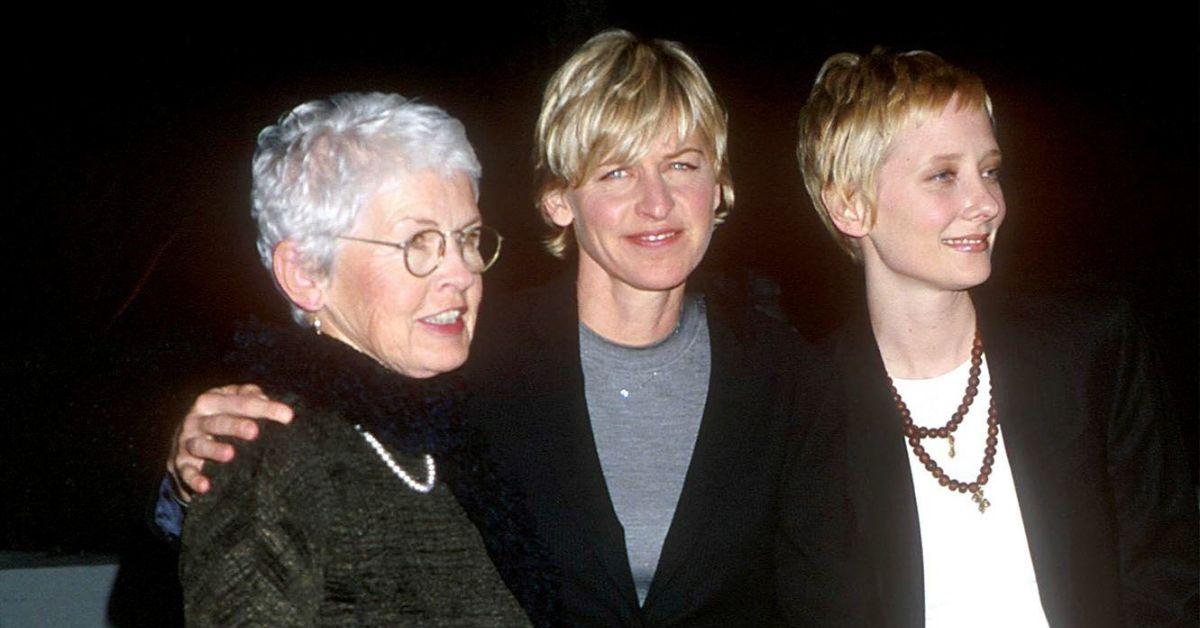 Although Hollywood studios seemingly weren't ready to embrace Anne and Ellen's relationship, the couple was more serious than ever by the end of the millennium. In 1999, they collaborated on several projects, including Ellen's comedy tour and a short film, If These Walls Could Talk II. Anne directed both projects and reportedly supported her partner during her love scenes with Sharon Stone. Later, in June, Anne and Ellen purchased a home in the Hollywood Hills for $1.7 million.
Article continues below advertisement
August 2000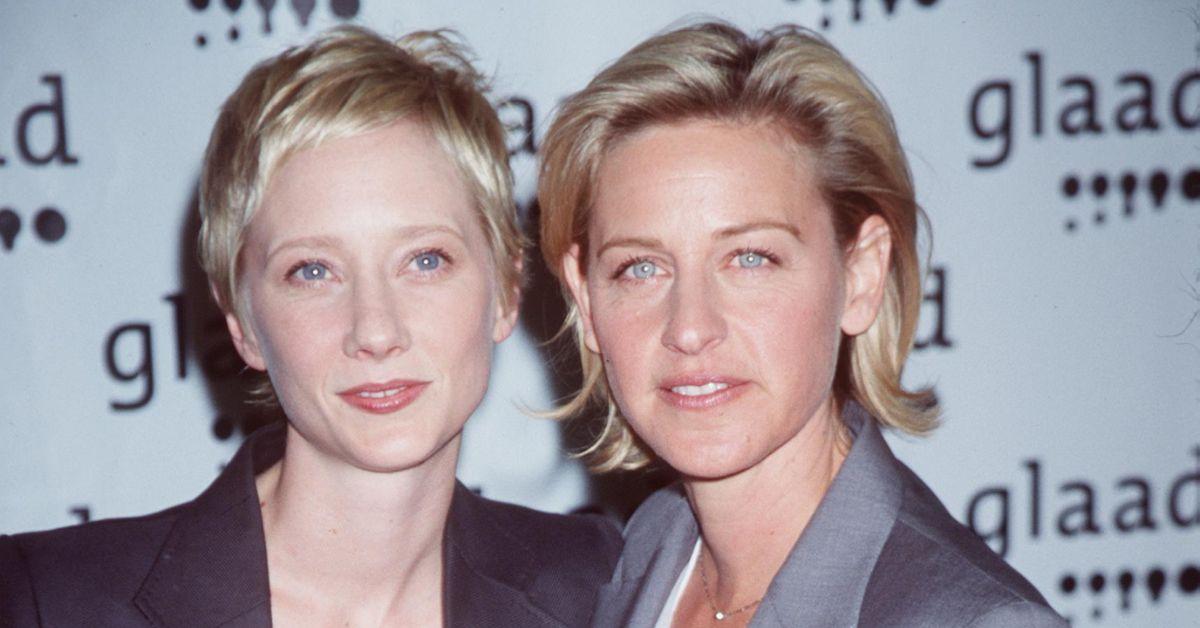 In August 2000, Ellen and Anne announced they broke up after over three years together. The power couple released a statement to The New York Daily News to confirm the split.
"Unfortunately, we have decided to end our relationship," Anne and Ellen wrote in the statement. "It is an amicable parting, and we greatly value the three and a half years we have spent together. We hope everyone will respect our privacy through this difficult time."
Article continues below advertisement
Neither Ellen nor Anne stated what led to their breakup, and fans were shocked to see them end after witnessing their love over the years. Following their announcement, Anne faced legal trouble several hours later.
According to ABC News, the actress parked her car on a California highway and walked to a stranger's home. The stranger, Araceli Campiz, called the police, who took Anne to University Medical Center, where she stayed for two days. Annee was back at work that Monday filming John Q with Denzel Washington.
Article continues below advertisement
April 2021
Following Anne and Ellen's breakup, both actresses moved on to other relationships. In 2001, Anne married James Tupper, and they had two children — Homer and Atlas. Ellen found love with actress Portia De Rossi in 2003, and the pair married in 2008.
Article continues below advertisement
Despite Ellen and Anne finding new partners, their relationship remains a pop culture phenomenon. In addition to her DWTS comments, Anne gave her fans some insight into her highly publicized relationship via TikTok. While discussing her past red carpet looks, she posted a photo of her and Ellen wearing matching blue outfits. Anne ranked the outfit "0/10" and hinted that her ex controlled how she dressed.
"Why do I look like a hippie?" Anne asked. "It's because Ellen didn't want me to dress sexy."
Article continues below advertisement
August 2022
Sadly, on Aug. 5, 2022, Anne fell into a coma after she crashed into an LA home. NBC reported that the crash led to a "heavy fire" with "stubborn flames" and required almost 60 firefighters. In addition to the coma, Anne reportedly has a "significant" pulmonary injury and will possibly undergo surgery.
Article continues below advertisement
Anne remains in critical condition as of the time of writing and has received support from other celebrities like her ex-boyfriend, Thomas Jane. However, Ellen reportedly opted not to contact her longtime ex.
Article continues below advertisement
"Ellen is aware of the horrible incident, she read about the news like everyone, but she has not made any attempt to reach out directly to Anne or members of her family," a source revealed to RadarOnline. "The pair haven't spoken in years, although Ellen wants nothing but the best for Anne."